Usually I shampoo my hair every 2 or 3 days. When I'm on a Summer holiday, constantly getting in & out of the pool, I probably should wash it every day.
I don't.
I can't be bothered, that's far too much toil for holiday mode so on alternate days I wear it up instead. Perhaps that sounds difficult, even more effort? Why, up-styling chlorinated, sun fried, frizzed out hair isn't as tricky as you might think! wink
Try adding that due to the menopause my hair is now coming out in handfuls every time I shampoo it! Well let's just say scraping it back into a pony-tail doesn't cut it going out for dinner any more – she sighs deeply…
Fear not my fine haired friends! I'm going to share a couple of pro tricks that will sort you out. I figured the simplest way to demonstrate how to create an easy messy bun for thin hair is to make a video of me doing it.
The only thing I would suggest beforehand is to smooth the front with a barrel brush or straightening iron first. Whether you have a fringe or not you should pull some wispy pieces out around the face for a softer effect. These particular pieces look best straight & if you apply a tiny amount of your moisturizer to them as well they'll appear glossy instead of flyaway. Additionally this will give you the desired professional finish in just a couple of seconds without the need to carry any extra products abroad.
If you're interested, you can read here how I like to pack light.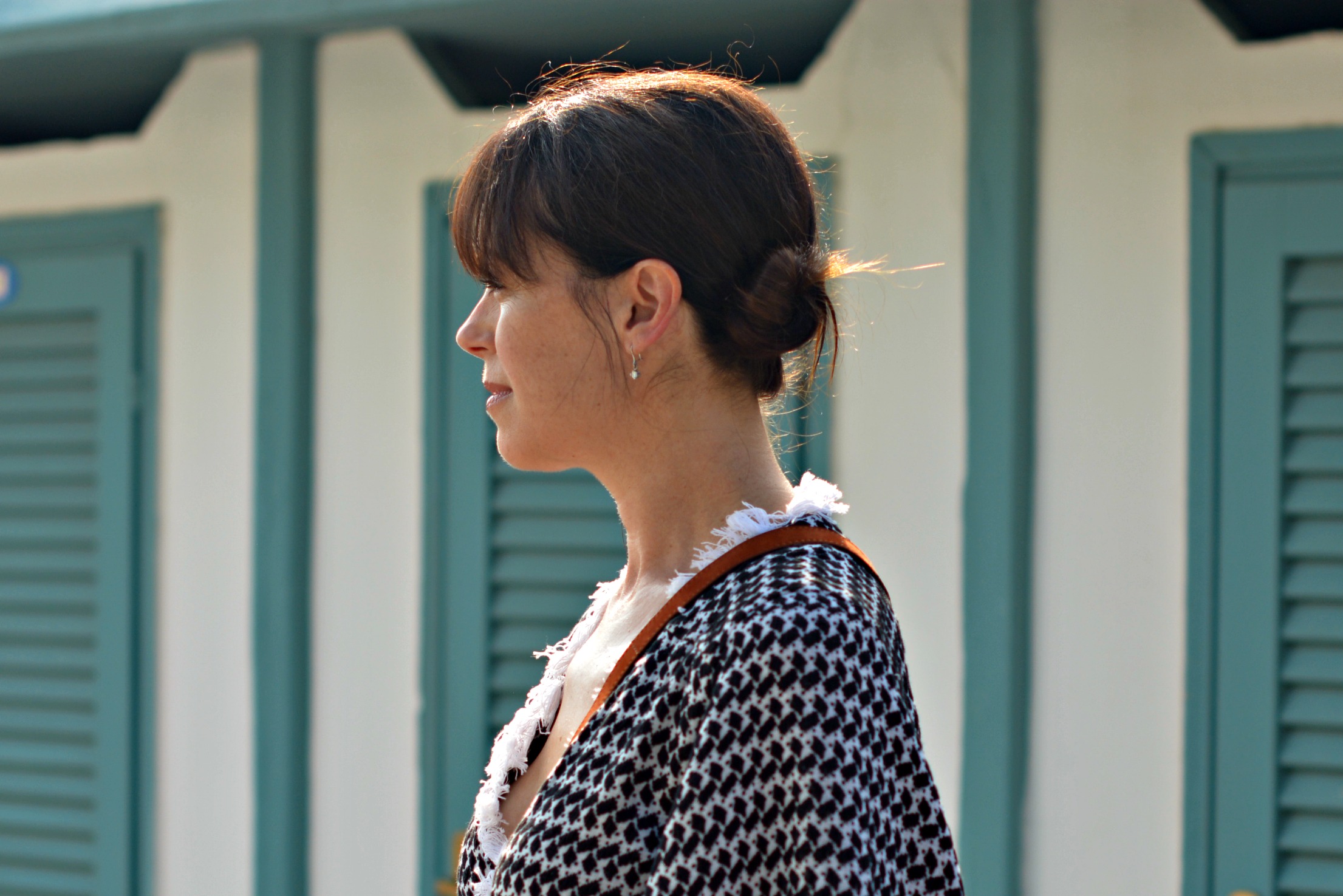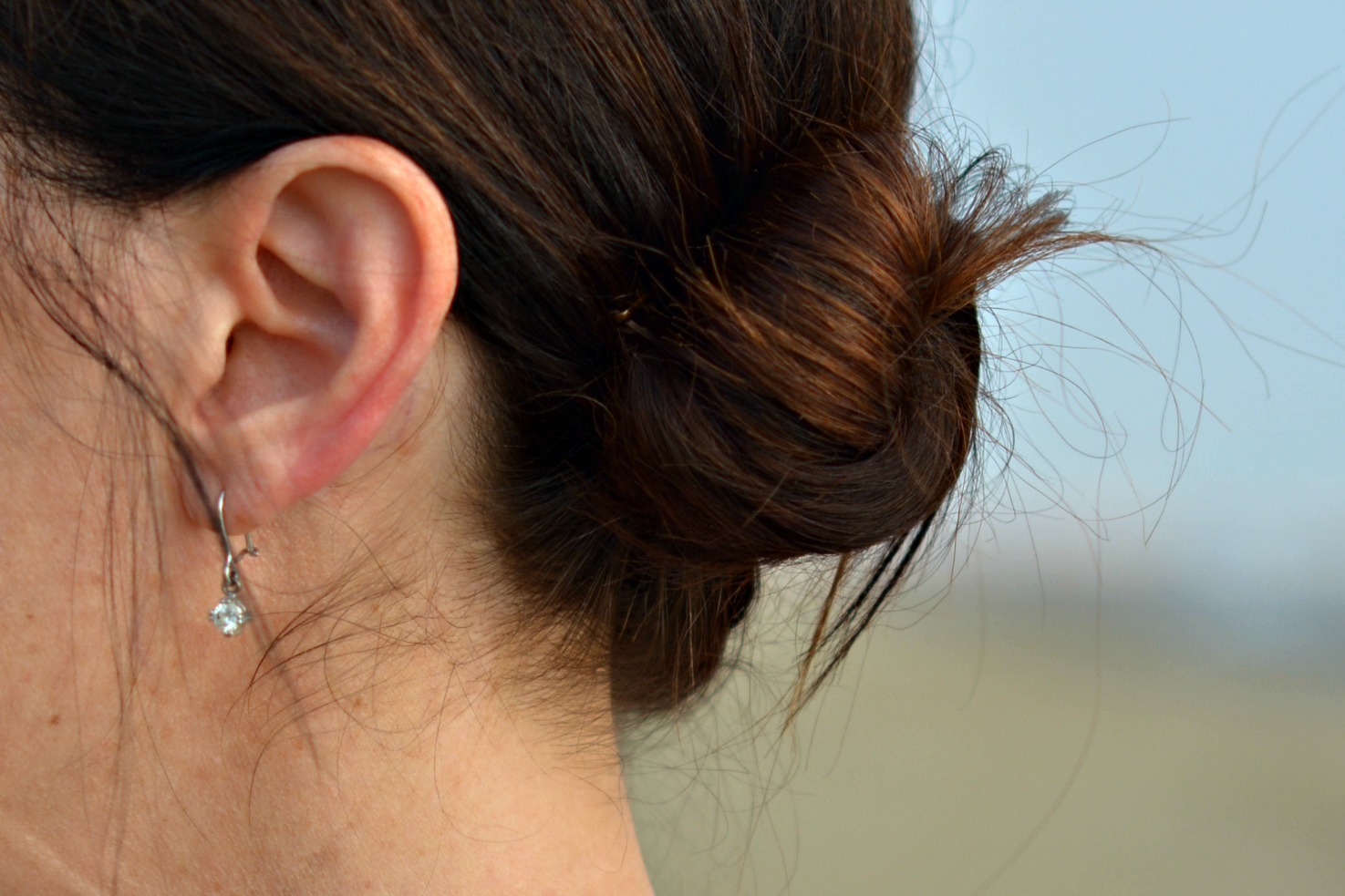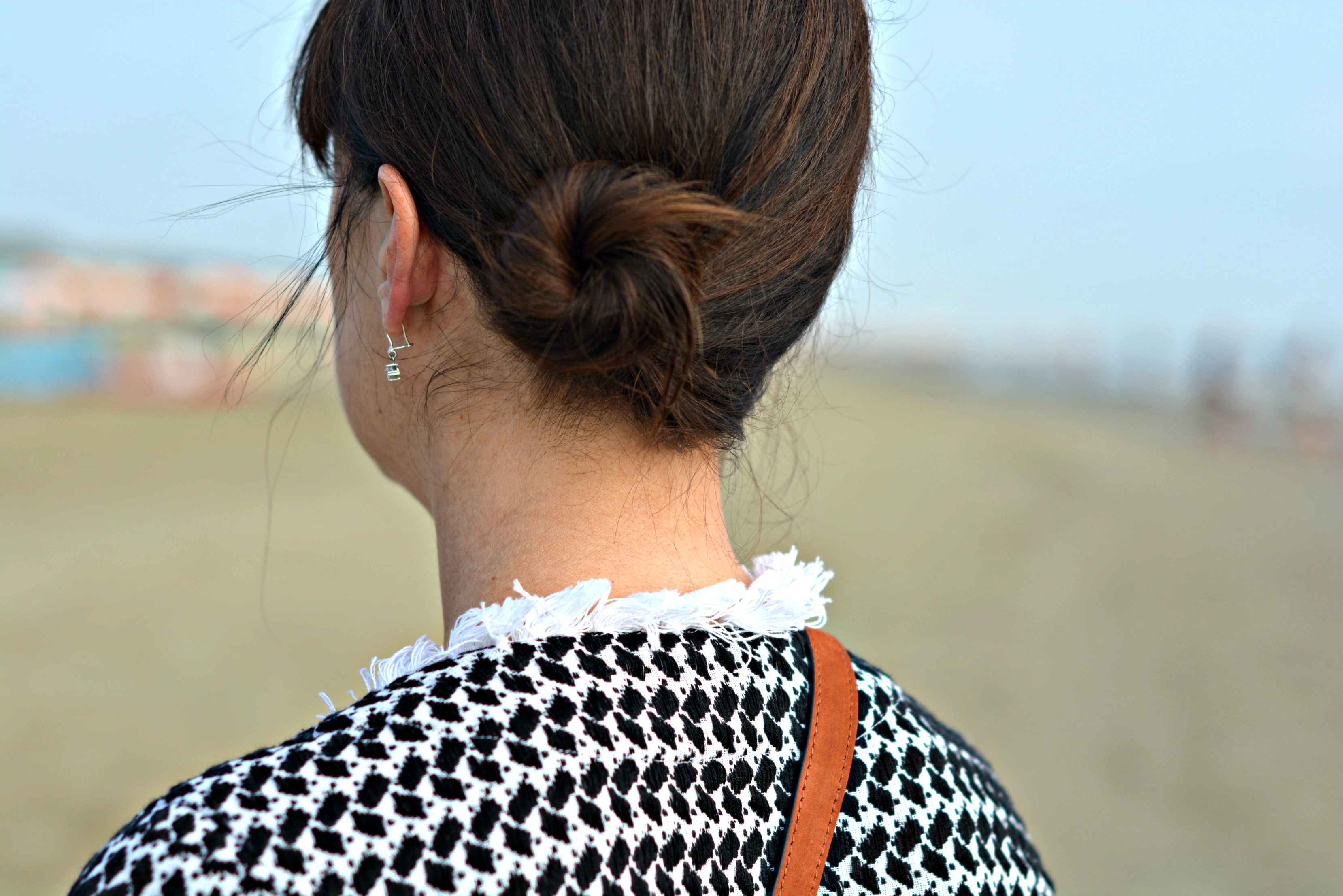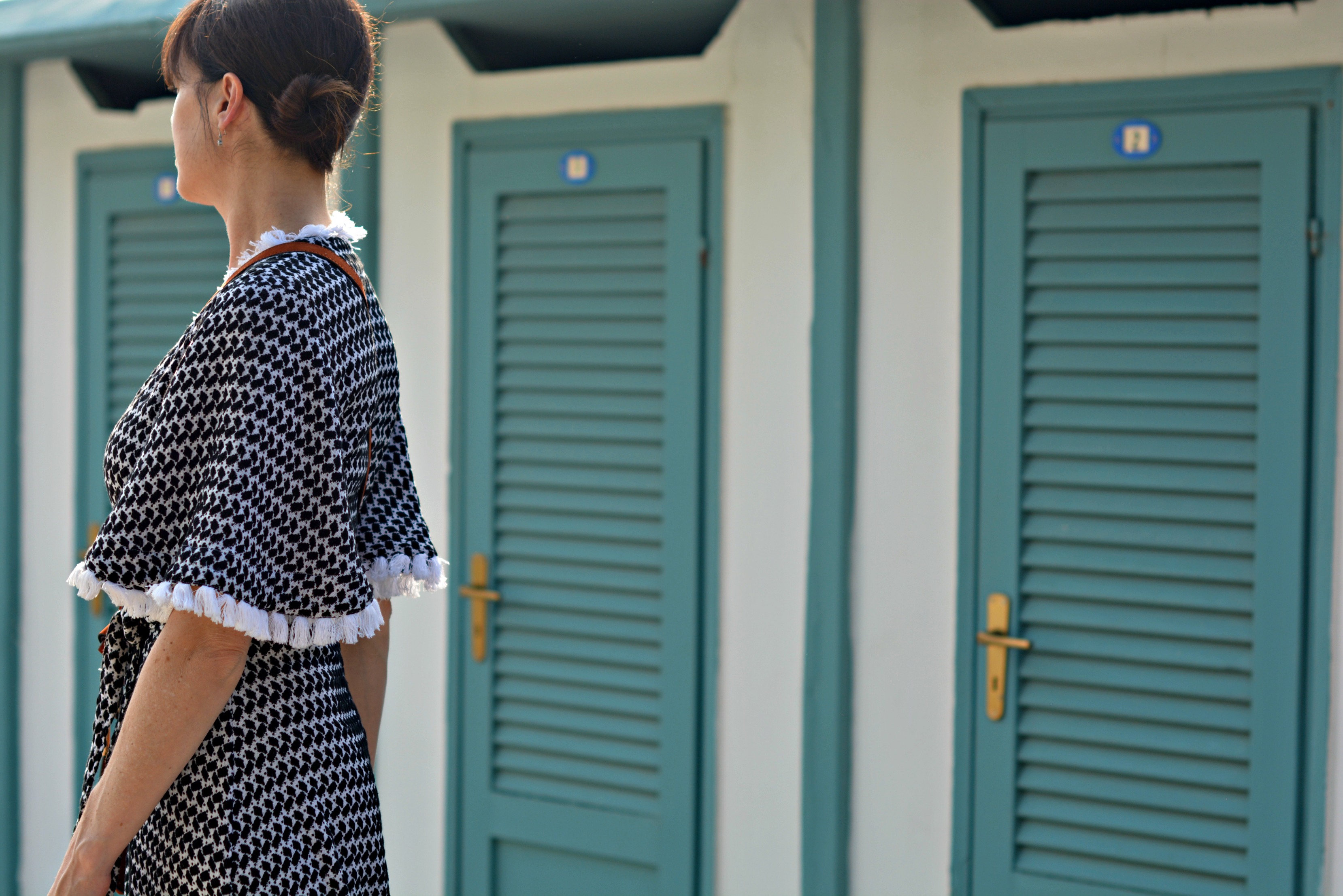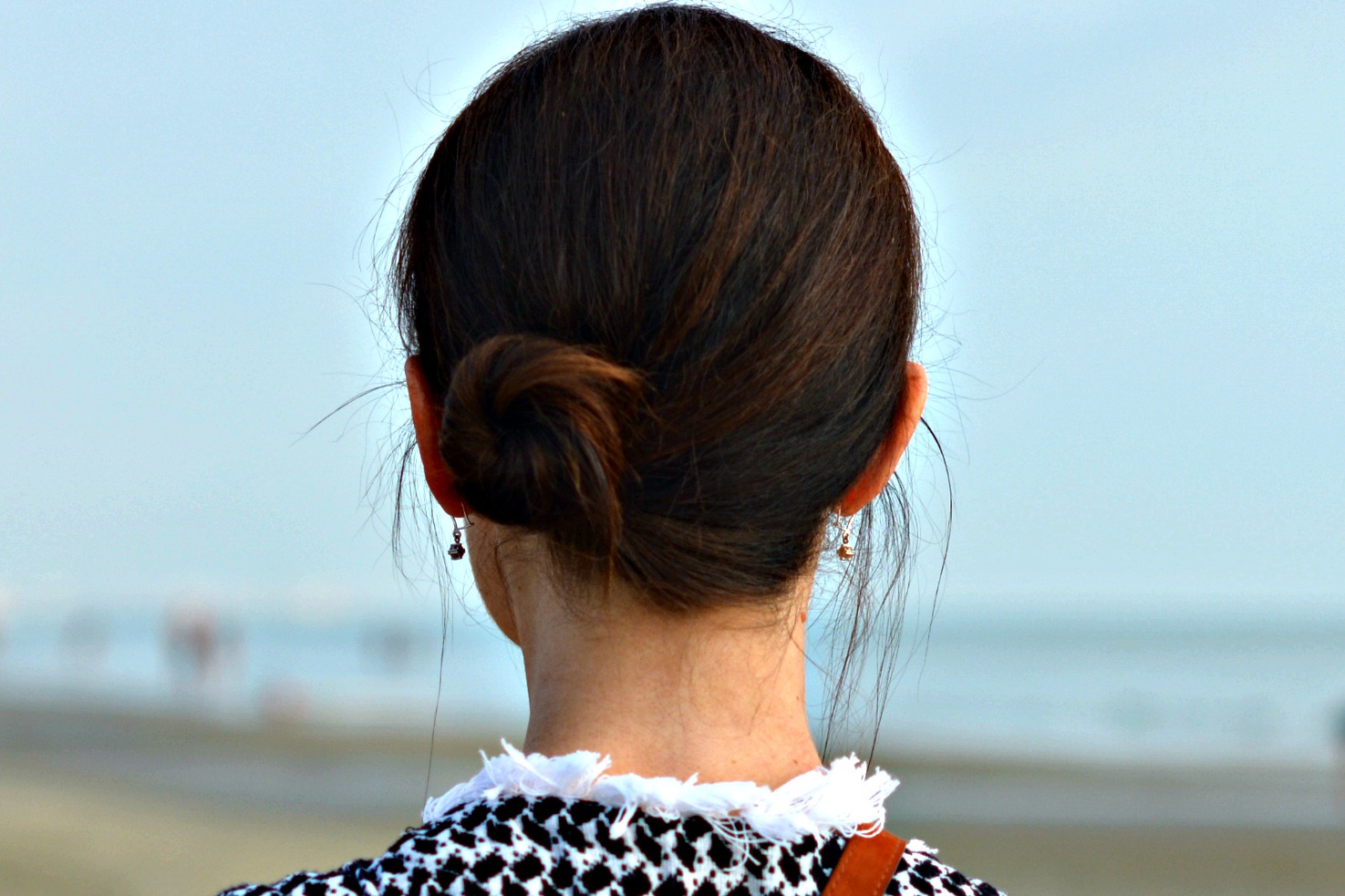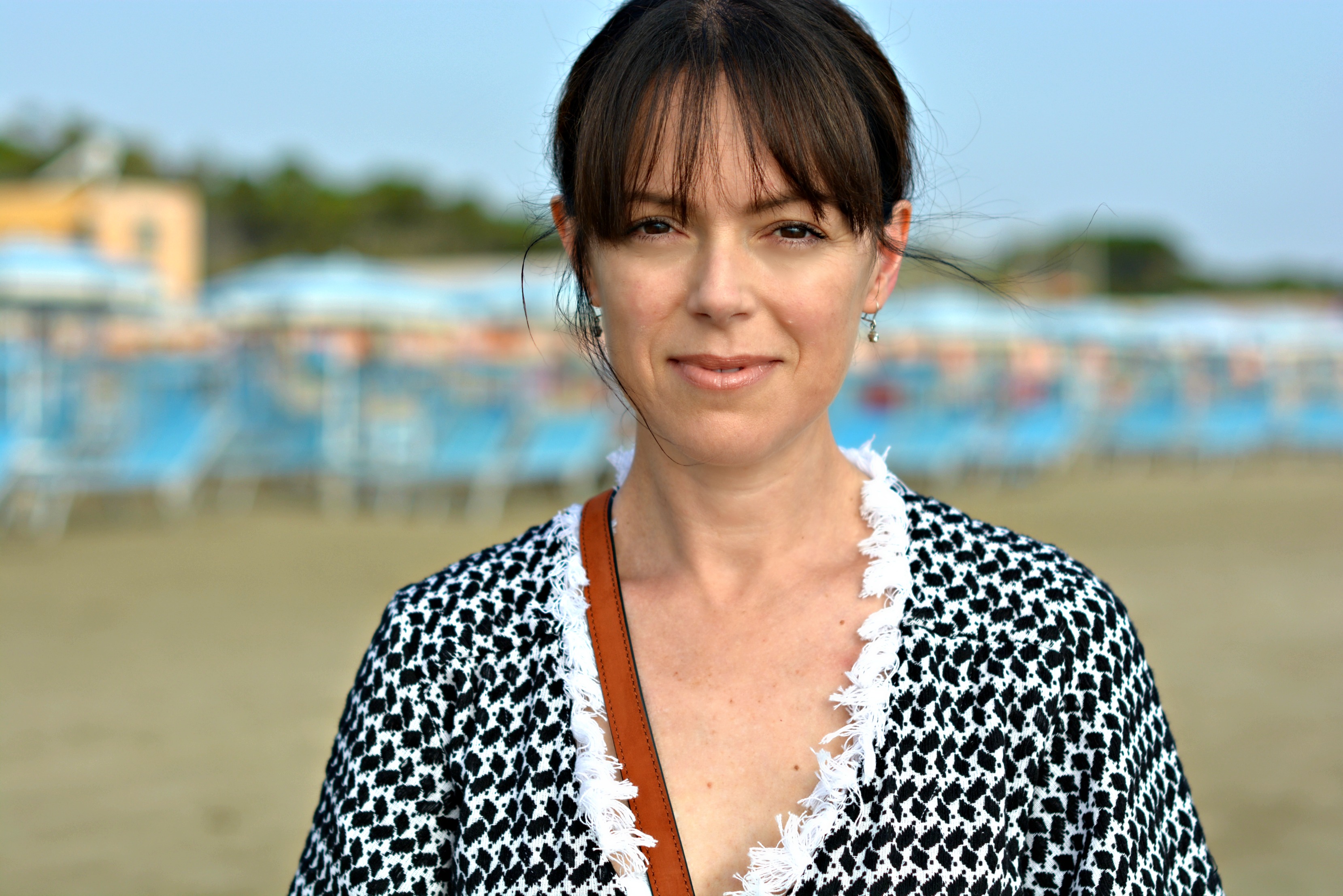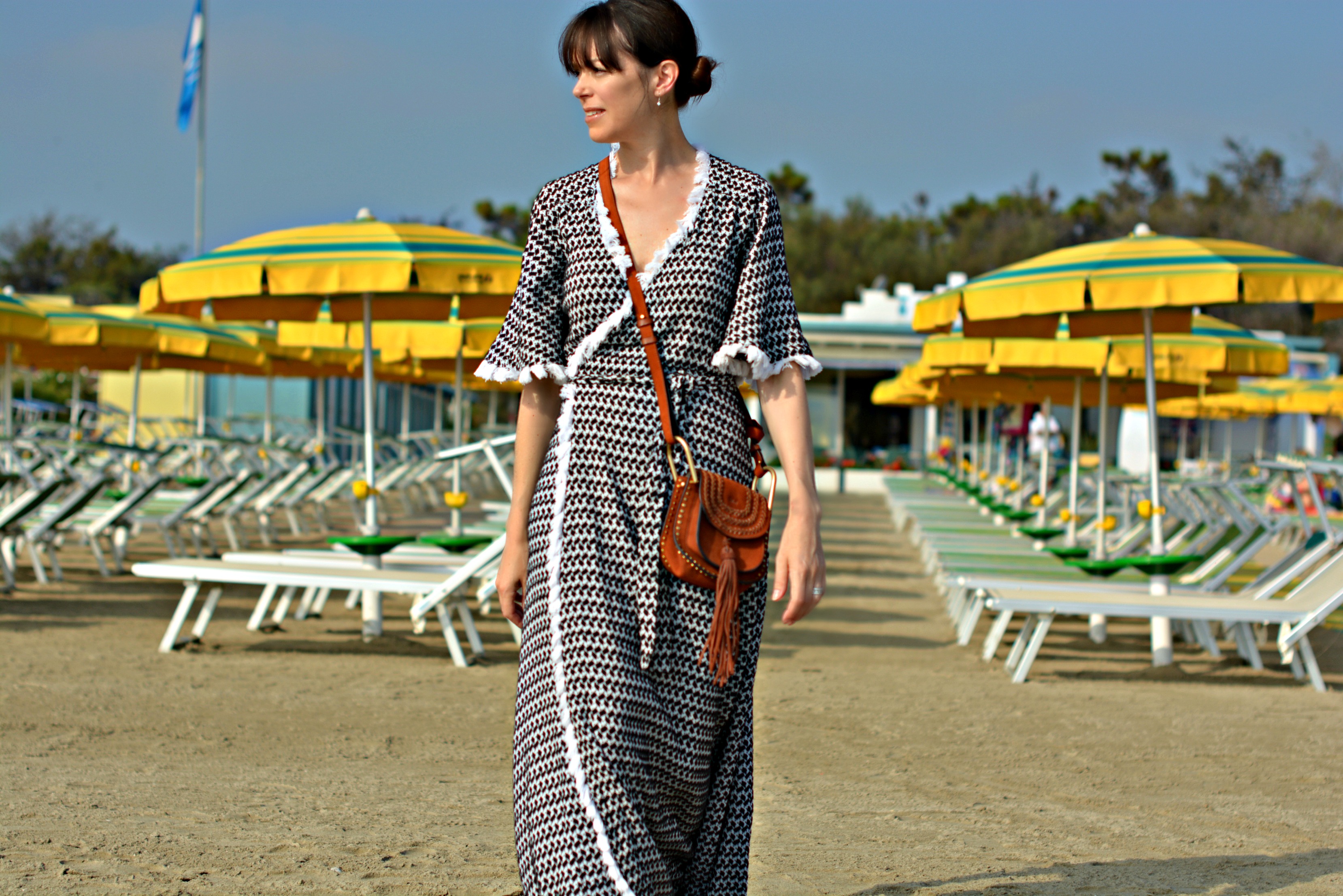 Shop the Post

To see this Dodo Bar Or dress & Chloe bag in full click on my Kimono wrap dress post. Apologies for the annoyingly dark background of my Vlog – Rookie mistake I'm afraid. Let's not mention that I cut the top of my head off a bloody hair tutorial video! Bahahahaha!
I could've done it over but I figured you lot would be kind knowing it's my first Vlog. It'll be better next time I promise. Coming up next week – Details about our holiday in Zadina your kids will love!
See ya, Mx