Yes I am cured hallelujah it's a miracle!
After many months of trying various treatments I've finally said goodbye to all my horrid menopause symptoms.  I say my symptoms because they do vary for everyone & if you were to look at a list of possible symptoms you'd probably want to punch yourself in the face. There are a lot. Mostly these symptoms are innocuous & merely annoying. Things such as hot sweats & waking throughout the night won't kill you & are easy enough to tolerate, kinda. However when you add a couple of debilitating side effects to the mix it becomes an altogether more frightening experience. You can read more about this in my earlier Menopost if you missed it or fancy a re-cap.
To cut a long story short the mental anguish of psychological symptoms led me to question my sanity on a daily basis. Add to that tinnitus & hair loss freaking me out in equal measure. Was I going deaf? Would I end up bald? Oh no it was not going well at all. I had tried the natural remedies for long enough until finally concluding they simply didn't work for me so I went to my doctor for the good gear. I couldn't go on torturing myself & those I loved with this erratic behaviour any longer. It wasn't a case of coasting through the menopause, riding it out or just getting on with it because you know what? I didn't bloody want to! This could be five to ten years of my life wasted, what's more these are the years of my kids childhood! I don't want to be mean Mummy shouting at them or be so tired I miss the precious moments of daily family life. Who would I be out the other side? Furthermore what the hell is science for if not to make our lives better?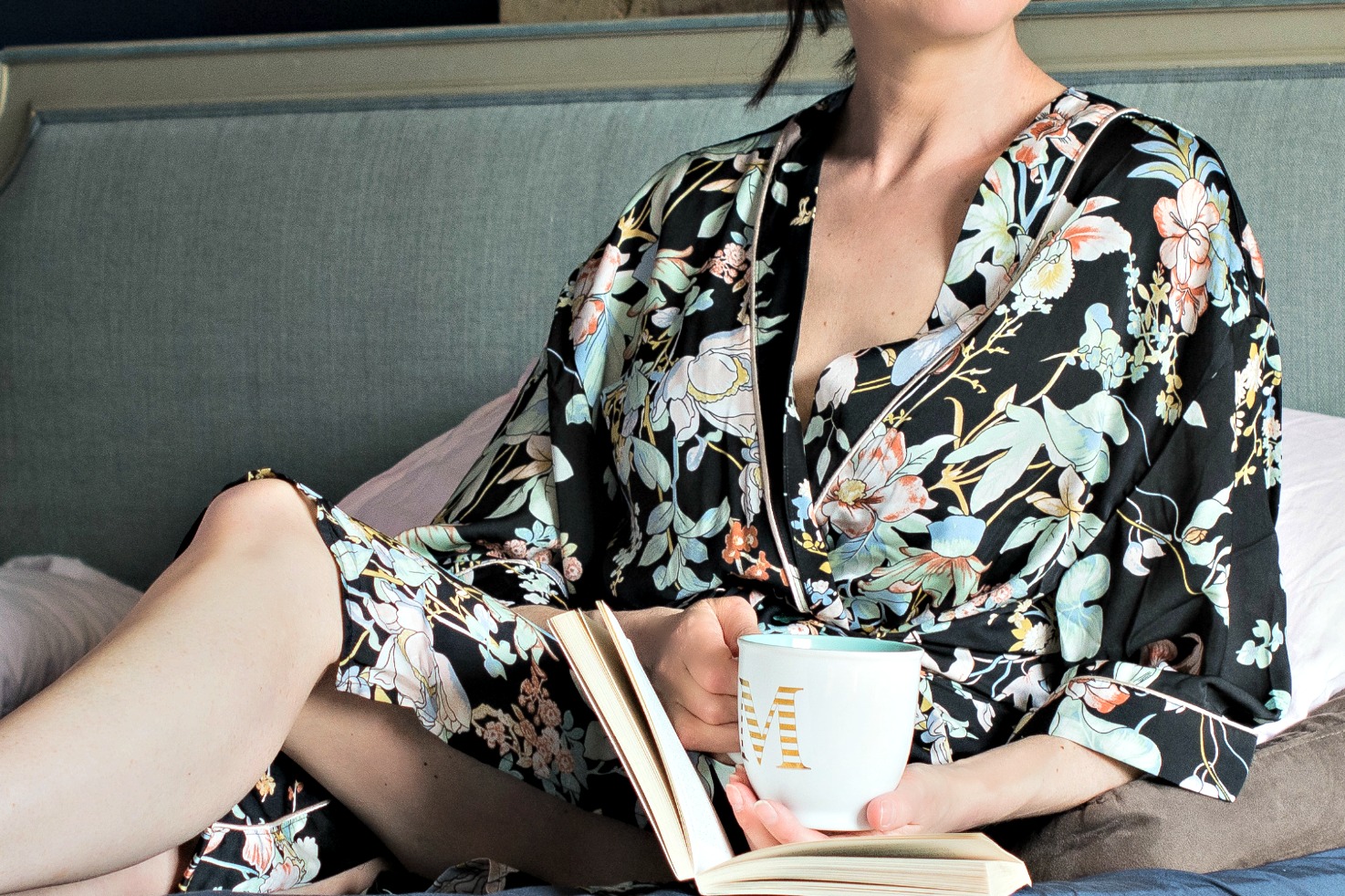 Do your research
I've always been one to research the hell out of a situation before taking the plunge. Whether that be making a purchase, taking a holiday or seeking a medical solution – I like to educate myself on the facts beforehand. So I read up on HRT & found that the worry over cancer was highly exaggerated particularly when taking into account the severity of your symptoms. I wasn't planning on using the meds long-term & I had no family history of heart disease, ovarian cancer, breast cancer or stroke. What's more the pro's for taking HRT were adding up when I discovered it lowers the risk of bowel cancer & protects your bones against osteoarthritis. By the way there is no scientific data supporting weight gain as a side effect of taking HRT although some women do gain weight as a result of menopause. So off I went to my doctor who recommended I start on a basic low dose tablet combination of estrogen & progesterone. In short this was a complete waste of time & annoyingly my period came back Arrrgh! On the plus side my hair grew thicker by the day, the hot flashes disappeared & I was generally feeling well. However it still wasn't perfect & I knew in my heart that it could be better.
Now I really like our family GP, he's always been very good but unfortunately the treatment for menopause is not his forte. In fact I've discovered that very few General Practitioners are up on the latest treatments rarely prescribing more than this single pill. Therefore it was up to me to dig deeper. Luckily around the same time I had the great pleasure of meeting Leah Hardy, co-author of Your Hormone Doctor & all round powerhouse …… Oh & expert on all things hormonal obvs. Naturally I picked her brain & devoured her book which ultimately opened a magic box of Hormone Replacement Therapy. If you're struggling to decide which path to take I recommend reading her book as it will give you clarity. The book explains the science of hormones in a fun & straightforward way with advice on various forms of treatment. I found it empowering to learn which specific hormones or lack there of, were causing me this grief. Better still it gave me the tools to tackle my particular symptoms.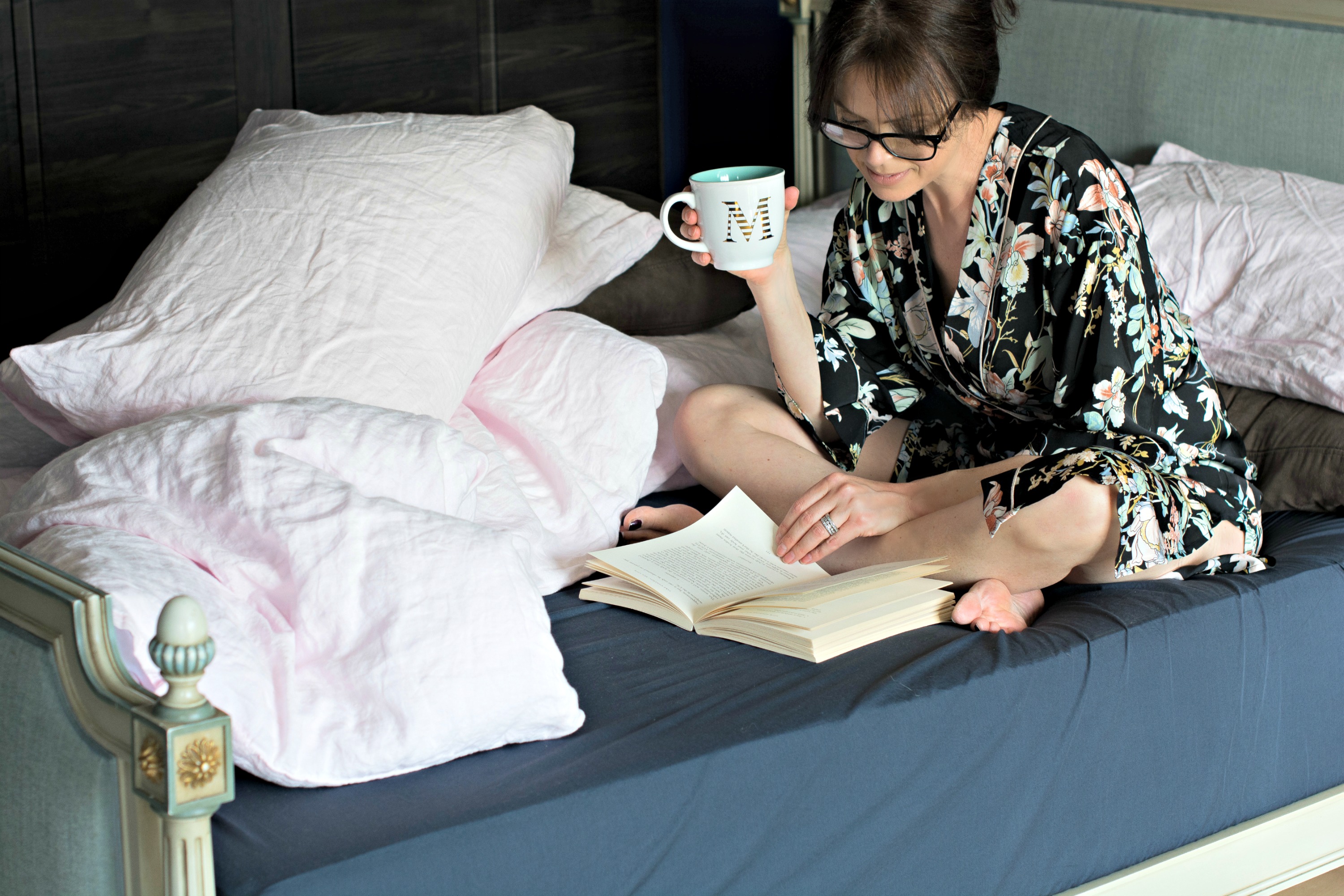 There's nothing wrong with taking Hormone Replacement Therapy
I returned to my doctor armed with information on the meds I wanted, which to my surprise, he then had to look up. With a wry smile & a raised brow he confirmed that they were indeed nationally approved. Turned out he hadn't actually heard of the medication I was after, proves how little they know about treating menopause? I guess that merely confirms the widely viewed expectation that women should just "crack on" with it. Needless to say that wasn't the course I was willing to take so I educated my doctor who was more than willing to aid me. Alternatively I could have paid to see a private gynecologist but at this stage I didn't see the point. And so it was, the next form of treatment I tried gave infinitely better results. I took my estradiol which is oestrogen (brand name Evorel) dose via a patch. This is the safest delivery option as it by-passes the kidneys. In addition it's the most convenient as the patch only needs replacing twice a week. Coupled with that I took Utrogestan, a body-identical progesterone by tablet once a night. Significantly this is not a synthetic progestogen making it the safer option & really why would you not take it?
As I said this treatment was an infinite improvement on the single pill of combined hormones. I literally felt elated although in reality I was probably just back to my old self. Yet I'd been dragging my sorry arse around for so long (years in fact) I'd forgotten what normal was. It was properly life changing I kid you not.
However there were still glitches I knew could be ironed out. One thing I took particular offence to was my skin flaring up with angry boils. I have never had acne or anything even remotely like it so getting these hideous lumps on my face aged 49 was unacceptable to me. I also contemplated changing the delivery method of my progesterone from a nightly pill to the safer & more convenient Mirena. The Mirena is a tiny intrauterine system shaped like a T. Placed inside the womb by a specially trained doctor, it slowly releases the hormone levonorgestrel. Now the beauty of this is the hormone goes directly to the uterus where it's needed, reducing the amount required due to avoiding other organs. Plus you wanna know the best part of all? If I was a suitable candidate it would be in for 5 years WOOHOO! That means all I'd have to do is change my patch twice a week & I'm good to go. Still I did give it a lot of thought until finally deciding I needed a chat with my ObGyn. Basically I wanted an expert to confirm I had an accurate grasp of how it would all work.
Turns out I was spot on. All that was left to do was book an appointment. After the initial consultation & swab test I was given another appointment for 6 weeks time with the specially trained GP of my local practice. She was excellent & the fitting went off without a hitch. It was actually quite painful & surprisingly became even more so later that day. The next day I felt queasy & bloated but thankfully that passed by the following day. Since then not a peep out of my Mirena & I'm feeling fabulous!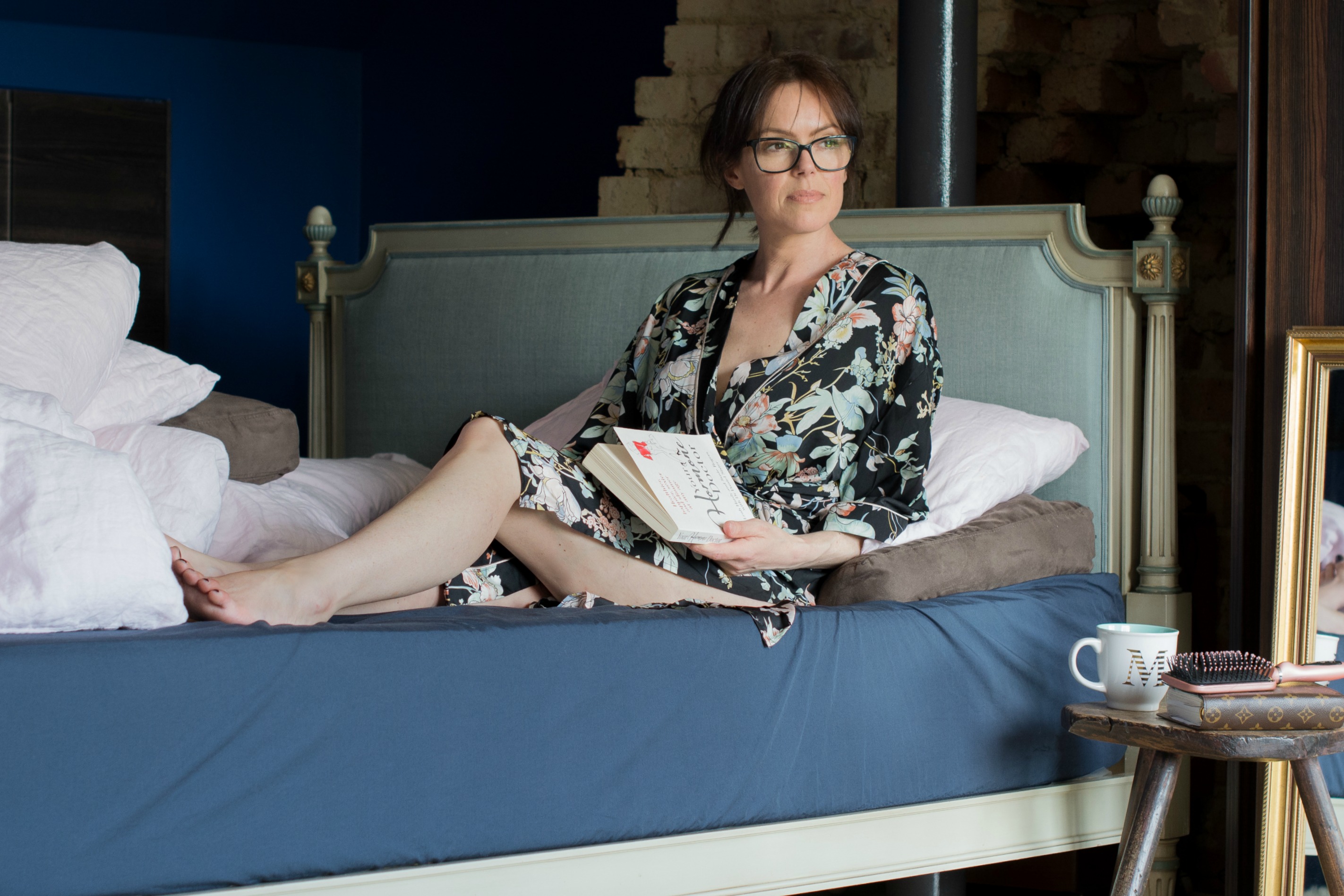 How to get some Sleep
Last but by no means least, the third & final requirement for killing my menopause was the battle for a good nights sleep. I surrendered to broken sleep 12 years ago when I realised my first-born was never going to play along. Following closely were breastfed babies number two & three regularly interrupting my REM's. Fast forward to now & the children are all basically sleeping through the night. I felt there was nothing standing in the way of my elusive slumber. I was wrong, oh how wrong I was. Perimenopause swiftly followed by her full on sister menopause meant sleep was again my enemy.
Gone but not forgotten, I realised this time was different because for once, I was in control. I set to formulating my plan of action. First I had to stop eating & drinking anything past 8.30pm. Secondly no phone or laptop in bed – That's harder than it sounds when you're a blogger. And thirdly, most importantly of all was a comfortable mattress. Our current mattress was just terrible. To be fair from the moment we bought the thing it wasn't quite right. The issue had been how to get a king sized mattress up the narrow loft stairs into our bedroom on the third floor. No can do baby. The mattress company suggested a zip-link, which is effectively 2 singles zipped together. It didn't work, for whatever reason the mattress wasn't comfortable & got worse over time. I mean we paid a bloody fortune for the thing so I have no idea what the problem was all I know is both Mark & I never got along with it. A few years passed & my menopause hit so I said to Mark "We gotta ditch this bloody thing & try something completely different, it's just not working" He barely paused for thought & said go for it.
I set about finding something new & innovative that would suit two different requirements. Mark is in the soft camp, I'm in firm. Next was the pretty major issue of simply getting the damn thing into our bedroom. To my complete & utter surprise someone had invented a hybrid foam mattress which actually comes rolled up into a very transportable cardboard box! Not only that but the mattress would adjust to the specific bodyweight lying on it! To be honest I was totally sceptical even up to the first moment I laid on it. But guess what? I had nothing to worry about, it was AMAZING, absolutely INCREDIBLY comfortable for both of us! So shockingly brilliant was our first nights sleep on the Simba that the following morning we literally turned to each other & said "seriously good" no joke we did! And let me tell you my Husband & I discuss sleep, our personal lack of it & who gave up the most, a lot! Not a word of exaggeration. Although if you have children I don't need to tell you.
In case you're wondering. it has been a couple of months now & there's no change, still comfy as heck.
Righteo so that's me done, I'm off to Bedfordshire. Nighty night lovelies xxx
P.S. As always with a Menopost please do feel safe to leave any advice or comment about your experiences. The discussion on these posts is what makes them so brilliant. You may not realise but they have helped a lot of women & I'm proud to bits of you all for sharing your stories!
Linking up with Brilliant Blog Posts