Listen I'm no Supermodel but I do know how to style my outfits to squeeze the absolute best possible me I can out of them. And you know what? I'm pretty happy with that. There's no magic to it, only hard-earned confidence & many years of trial & error. Oh the trials & the monumental errors….
Trust me as soon as you stop caring what other people think you'll feel a whole lot better about the way you look. Here's a tip – Fake it until you make it. Sure it's a cliché but it works, I know. I'm turning 50 in a couple of months & speaking from genuine experience here. Please believe me when I say I wasn't always this confident, on the contrary, far from it. Yet now here I am exposing myself for the world to see, the funny thing is I couldn't care less what anyone thinks about the way I look. In fact there isn't anyone who can dent my confidence now after all the trials & tribulations I've survived. If you don't feel the same way then why not? Only you can change the status quo. Nobody has that power but you. And for the record I shot this post at a public swimming pool with a tripod & remote control. There's nothing more ludicrous than that but here's the wonderful thing about self-confidence, I looked as if I was meant to be there. Nobody gawped or laughed or asked me to move. Quite the opposite actually. One couple even apologised for accidentally getting in my shot! They asked if I was shooting for a magazine Hahahaha I wish! No I told them, it was me who was interrupting their morning swim then I thanked them for their patience & finished up the last outfit shots. You see what I mean?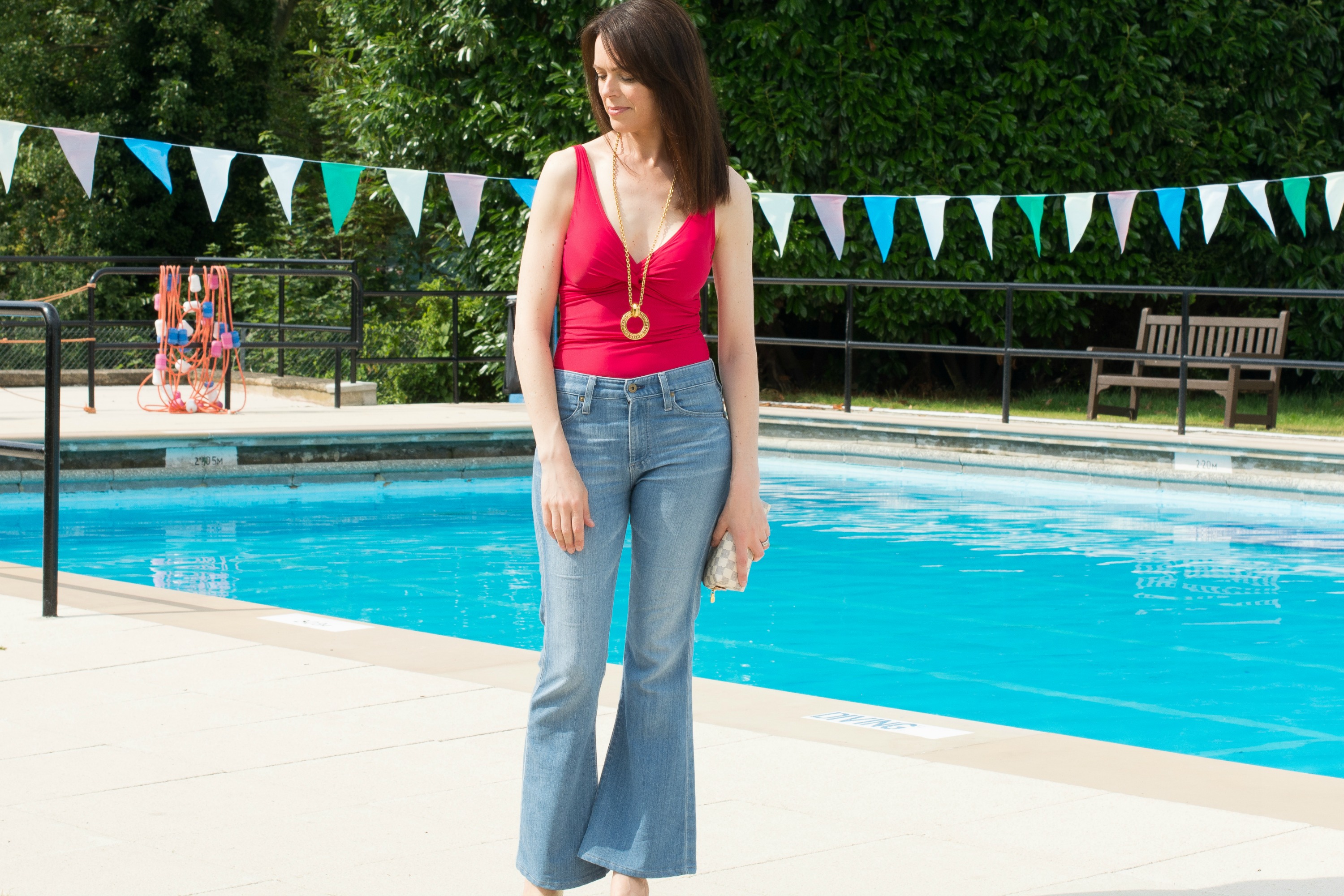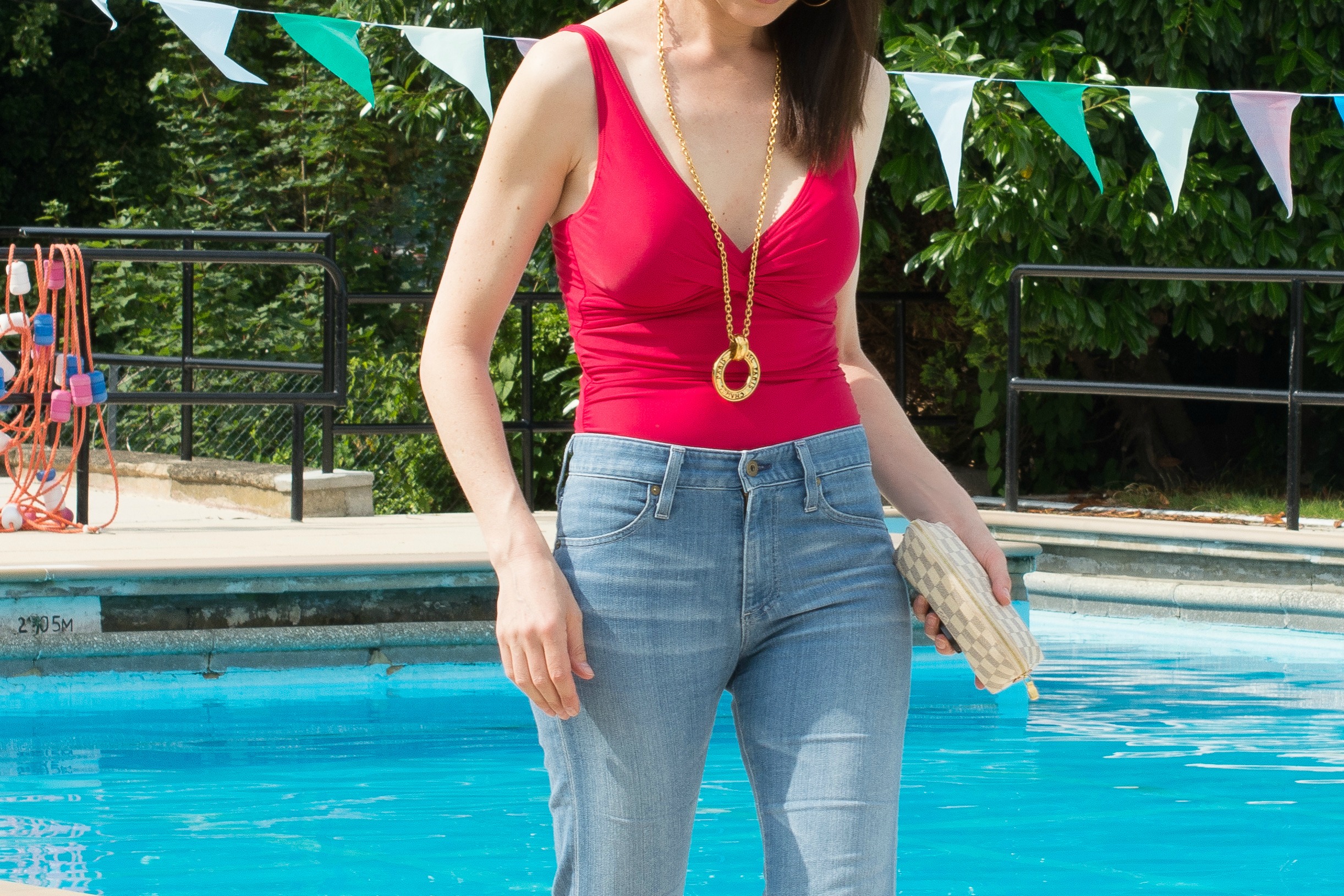 The Best Vintage Chanel Necklaces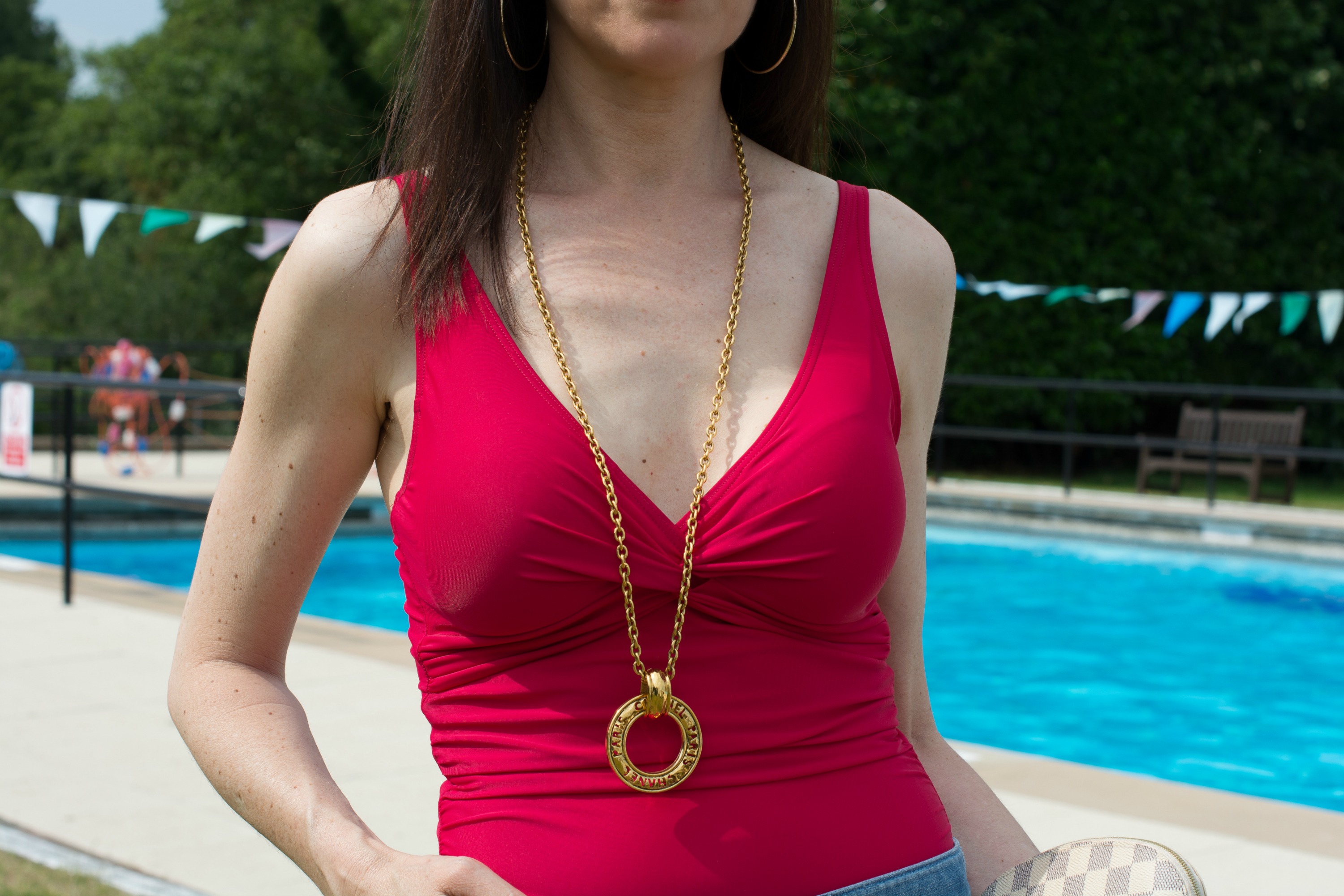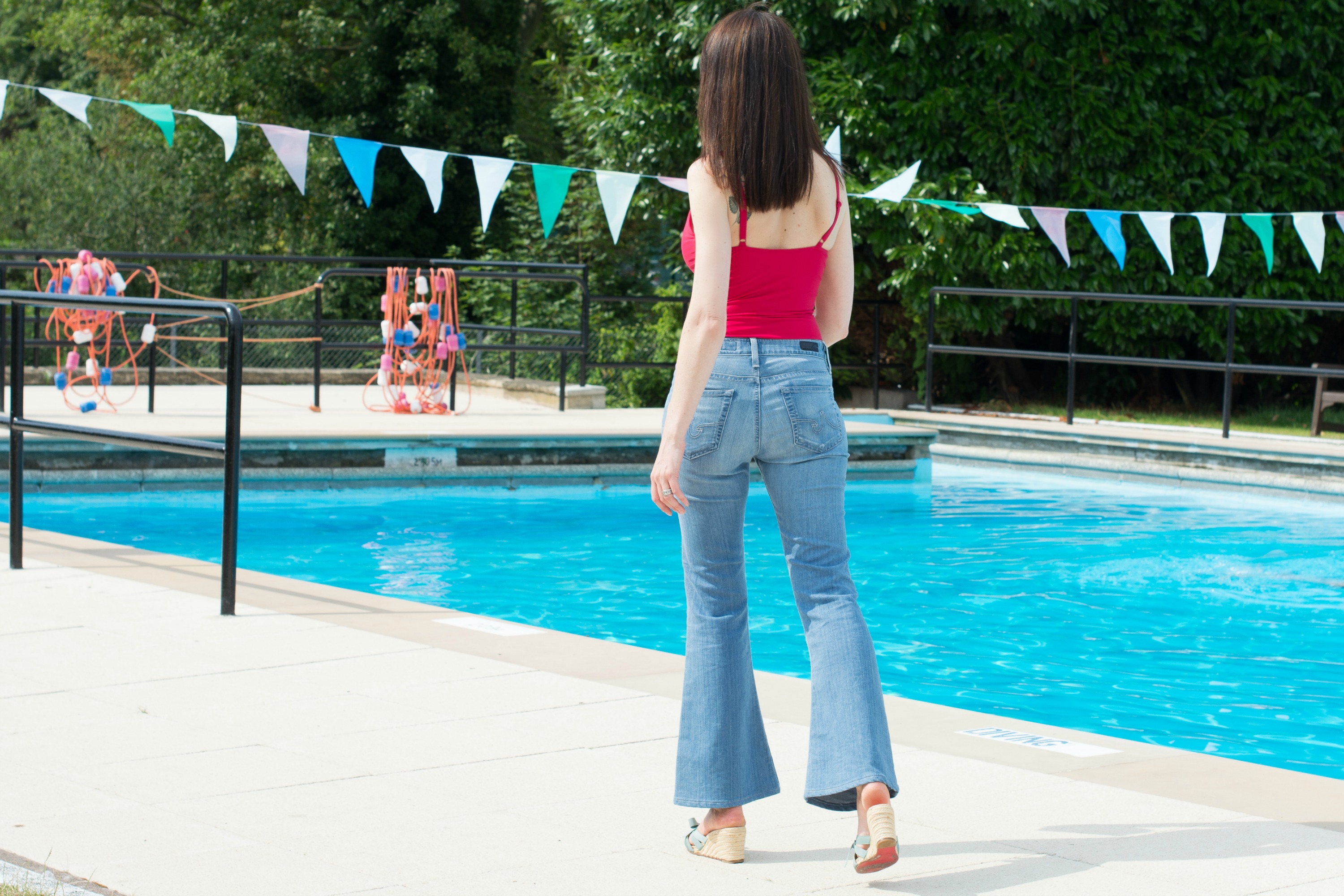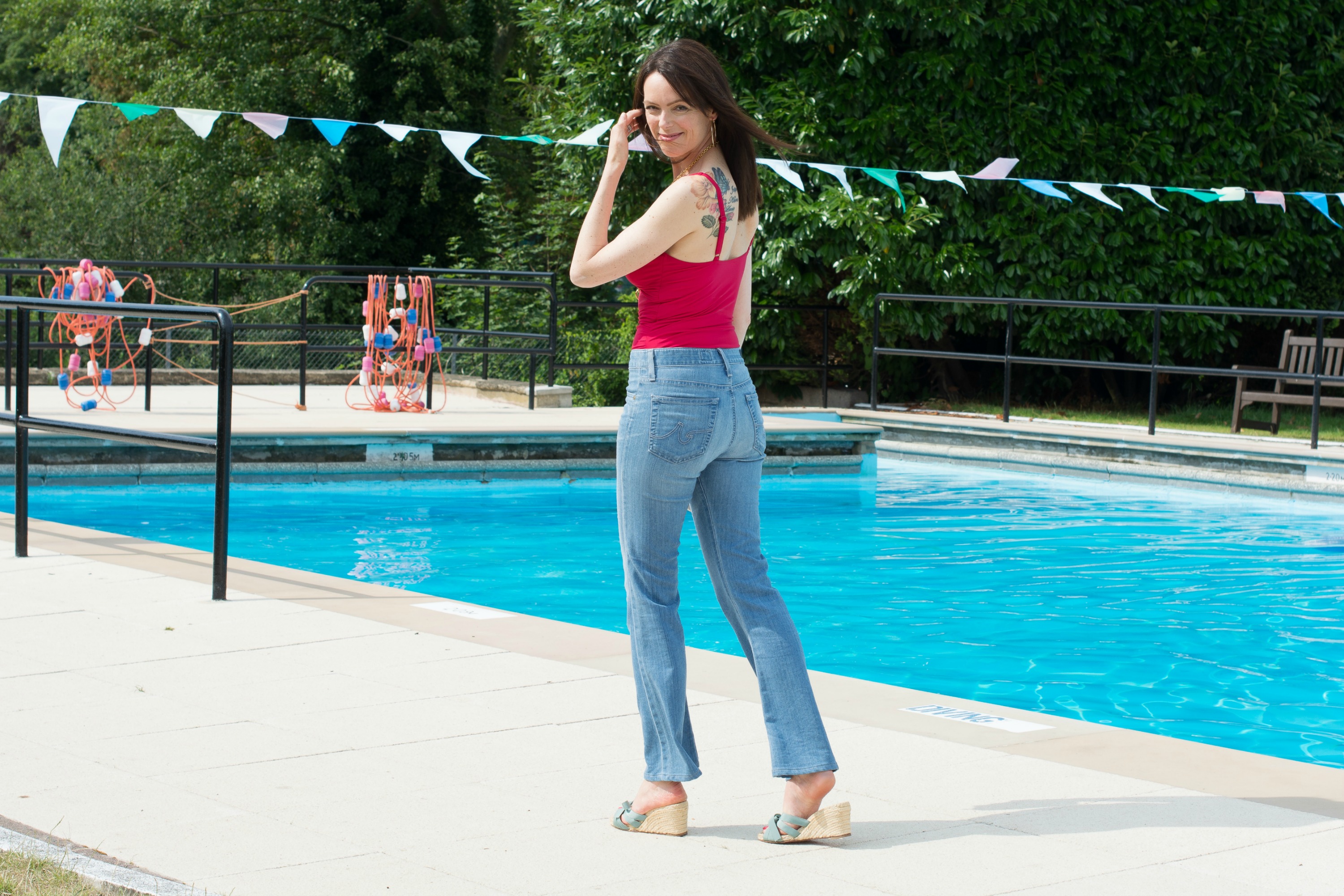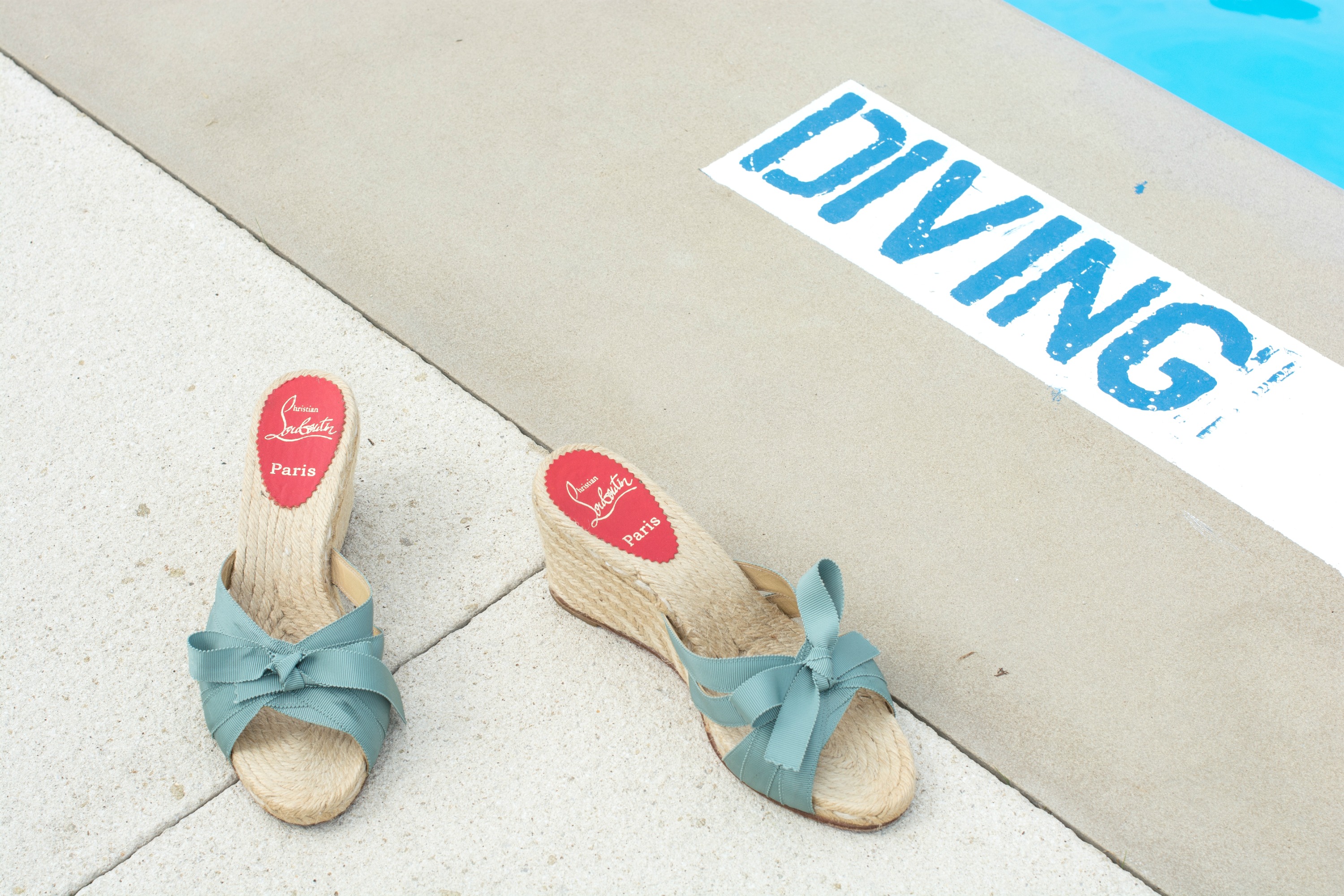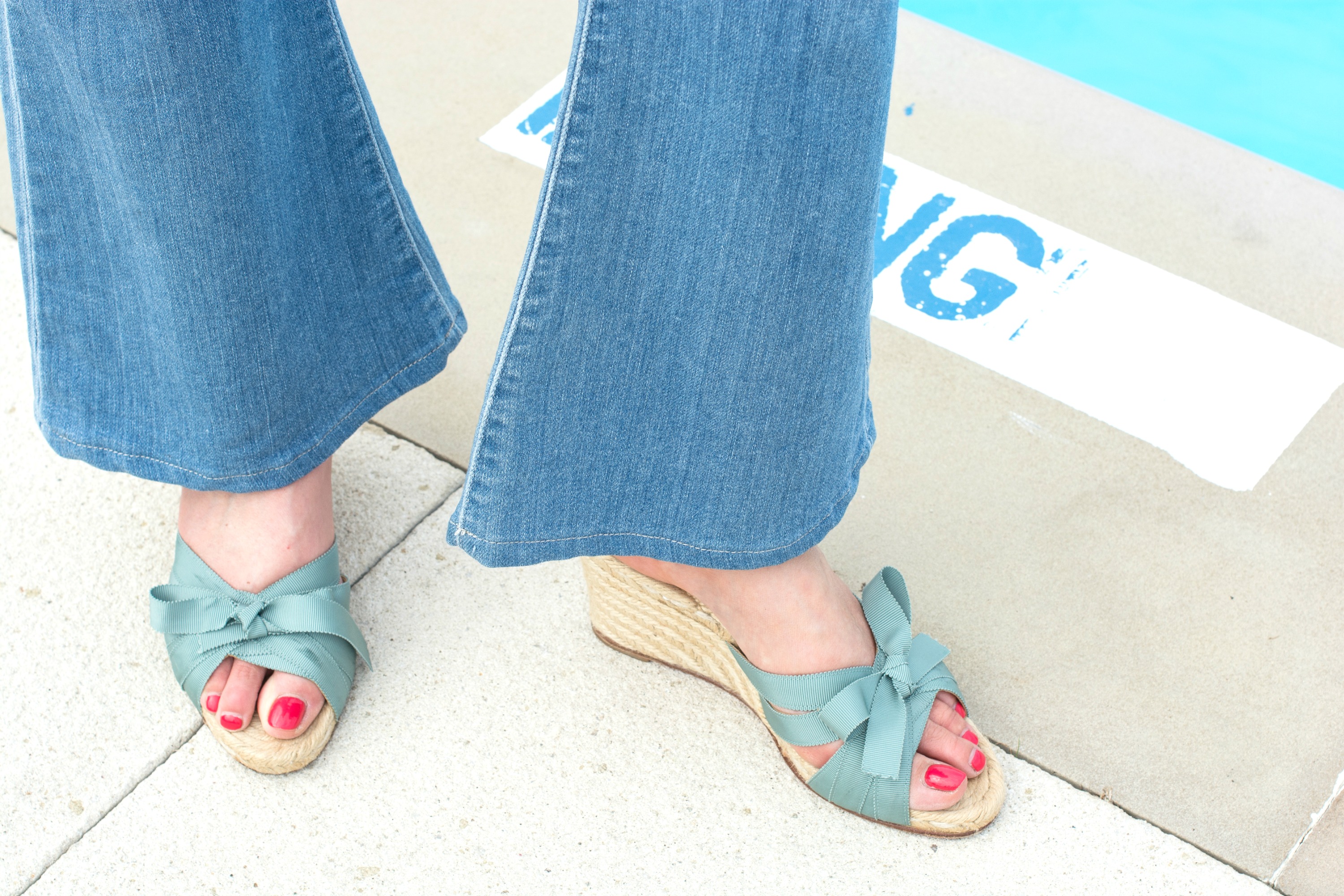 What are you waiting for? Dive in!
British brand M&Co asked their customers to complete a survey about their swimwear style & received a whopping 1300 responses! One of the most interesting findings was that 53% of women buy swimwear to hide their problem areas. This got me thinking if the swimsuit has to do so much why don't we make more use of it? With some basic styling a well chosen one-piece swimming costume makes the ideal bodysuit. With that in mind I decided to show how my holiday cozzies convert to bar side chic with just a couple of simple additions.
Let's start by discussing what a good swimsuit needs to do…
Structure is now essential at my age & I think that's true even for a smaller bust. This cozzie has excellent support & ever so light padding which I like because I sincerely dislike nipplage. Furthermore the incorporated strap fits well & is adjustable so we're good to go there. My second requirement is also covered brilliantly with slightly ruched tummy control. Finally, & this is very important to balance my silhouette, a low-cut leg.
So I've chosen my swimsuit & feel completely comfortable wearing it poolside. Incidentally the survey also found that ladies aged between 65 & 74 are the most confident in their swimwear. I must say I'm a tad disappointed that the age isn't much lower. I had assumed women in their 40's were overall much more comfortable in their own skin. In all honesty I never compare my body to other women, the only issues I ever have now are when I feel not quite myself. Does that make sense? For example my body is generally softer these days because I'm losing muscle tone as I age. Yet I could workout, exercise & lift weights to build up. Although to be honest am I bovered? Nah, I don't care enough to go out of my way & do all that. I feel OK as I am with my skinny arms & lumpy thighs… For now, never say never right? I think the point I'm trying to make is that unless it bothers you, who bloody cares?
Preferring instead to use my experience of styling to distract the eye from my negative points & draw it to my positive ones. Such as wearing mid to high-rise pants & wide shoulder straps which gives my body shape balance. Add a heel, some seriously awesome bling & hey presto I'm relaxed glam at the beach bar sipping Aperol Spritz!
You should merely consider one simple guideline for wearing your swimsuit like a bodysuit – The look works best with pants or a maxi skirt, not shorts or short skirts. Bare ankles as I have in today's post, are sexy however wide leg palazzo pants look amazing too. If retro Studio 54 isn't your style try French Riviera chic instead. A cool, fresh, white pair of linen trousers like the ones I wore here will work beautifully.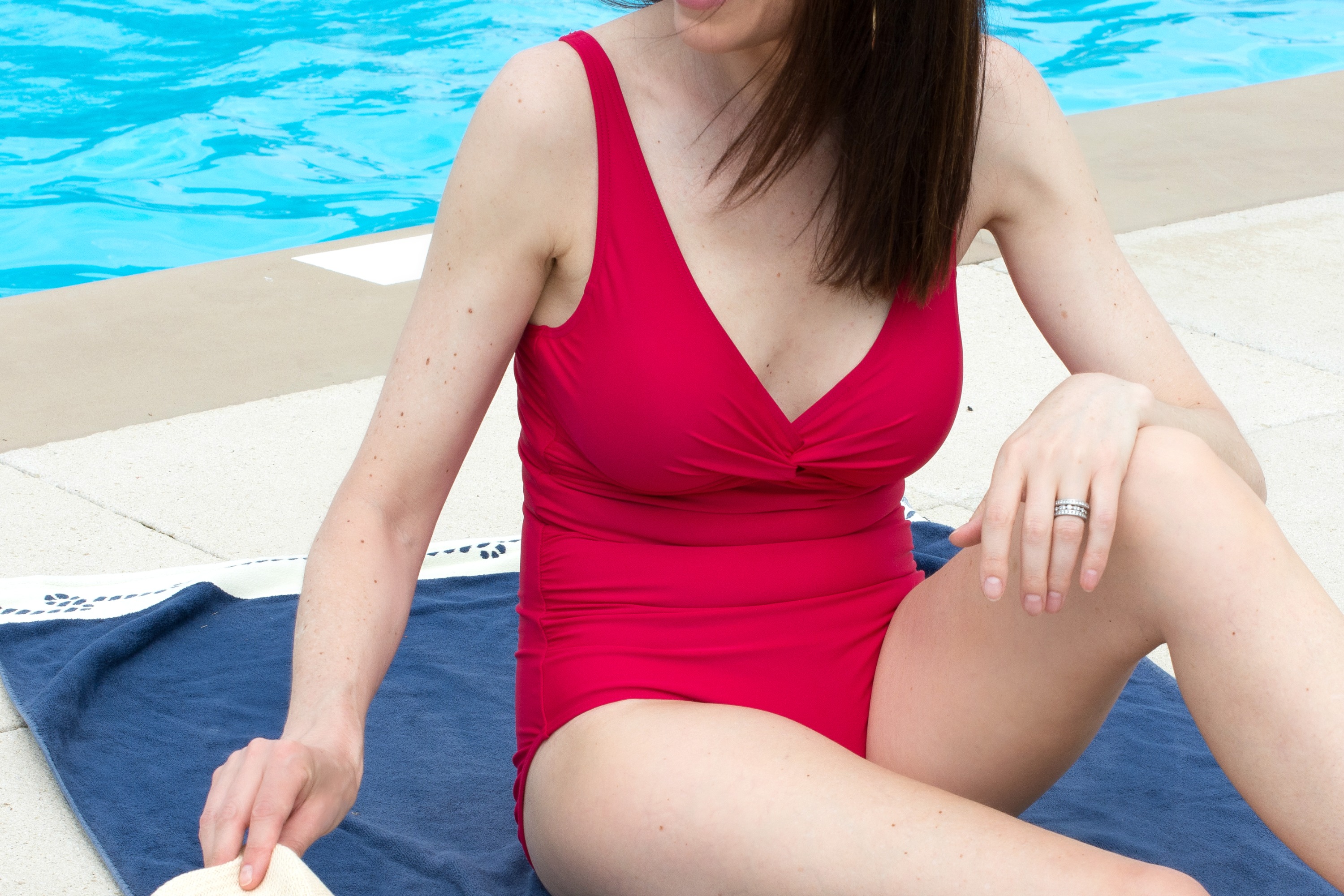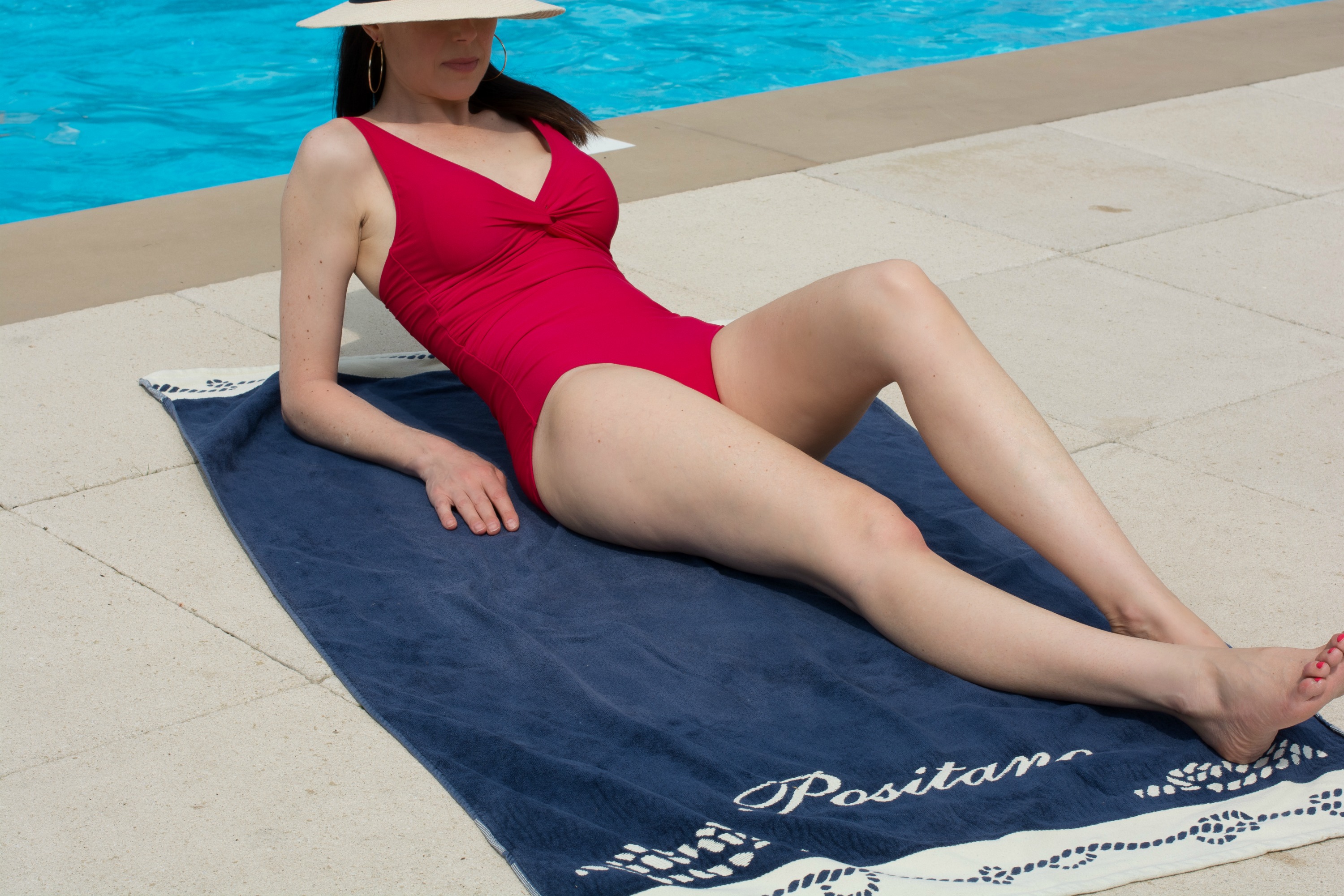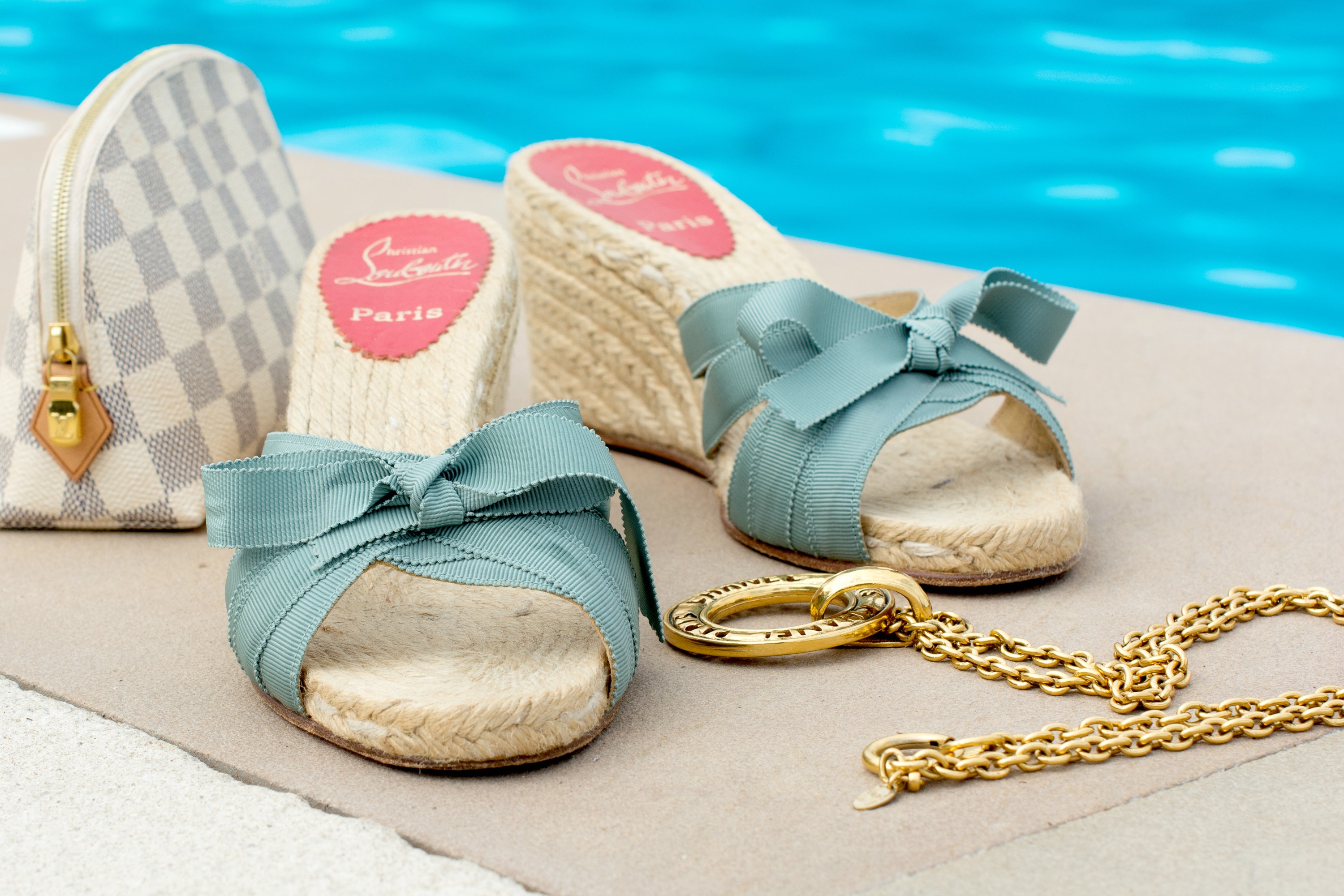 My Second Swimsuit to Bodysuit Look
Perhaps the red coloured swimsuit doesn't suit you? That's absolutel fine as long as you go for a block colour it really doesn't matter. Whether that's a bold primary colour, pastel or plain black just keep it simple, no print. This gorgeous green swimsuit has all the fabulous support of the red one but the straps are convertible so you can cross them at the back if you like. Having the straps wide apart at the front gives the same effect as the wide straps of my red cozzie by balancing my body shape. However a halterneck swimsuit like this one, could work better for your shape particularly if you have broad shoulders. Seriously ladies it's all smoke & mirrors. Now don't worry if you're unsure what shape would suit you best, let me know so l can advise you.
Currently I'm deeply in love with pairing green & pink, making these tropical print pants the obvious mate for this swimsuit to bodysuit outfit. I bought these pants several years ago but have managed to find quite a few gorgeous alternatives for you below. For some glamour I added my new Castaner espadrilles & the basket bag that goes with everything, you may recall it here & here. My green tinted aviator sunnies are pretty old but hey Prada never dates right?
If you fancy trying out my swimsuit to bodysuit look for your summer holiday take advantage of the RCM discount code RETROCHIC10
Terms & Conditions: 10% OFF FULL PRICE – 10% off full price valid online at www.mandco.com until 31st July 2017. Excludes promotional or sale items and online P&P charges. Items from non-participating concessions are excluded from this promotion. Returned items will be refunded at the discounted price paid. Cannot be used in conjunction with any other offer.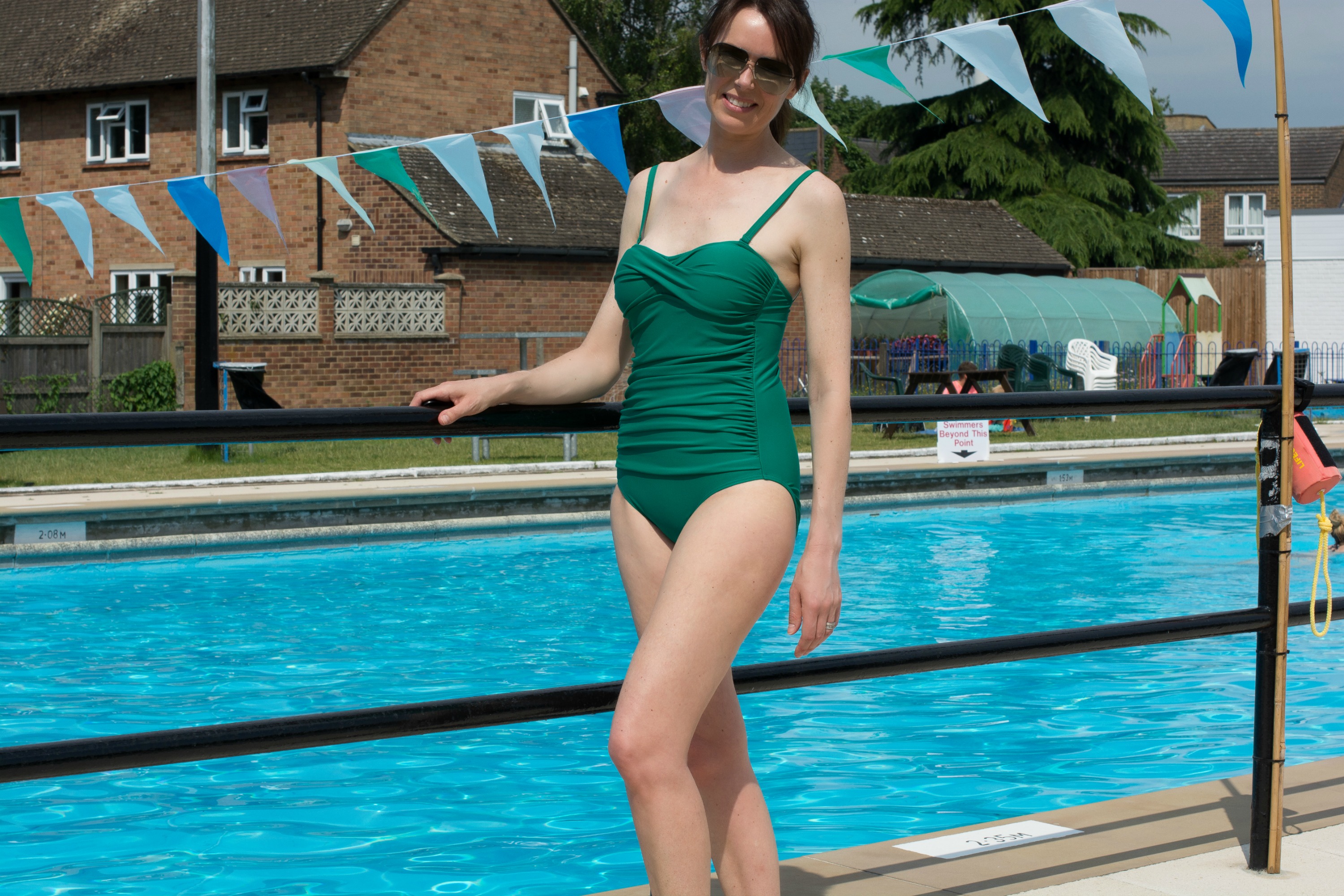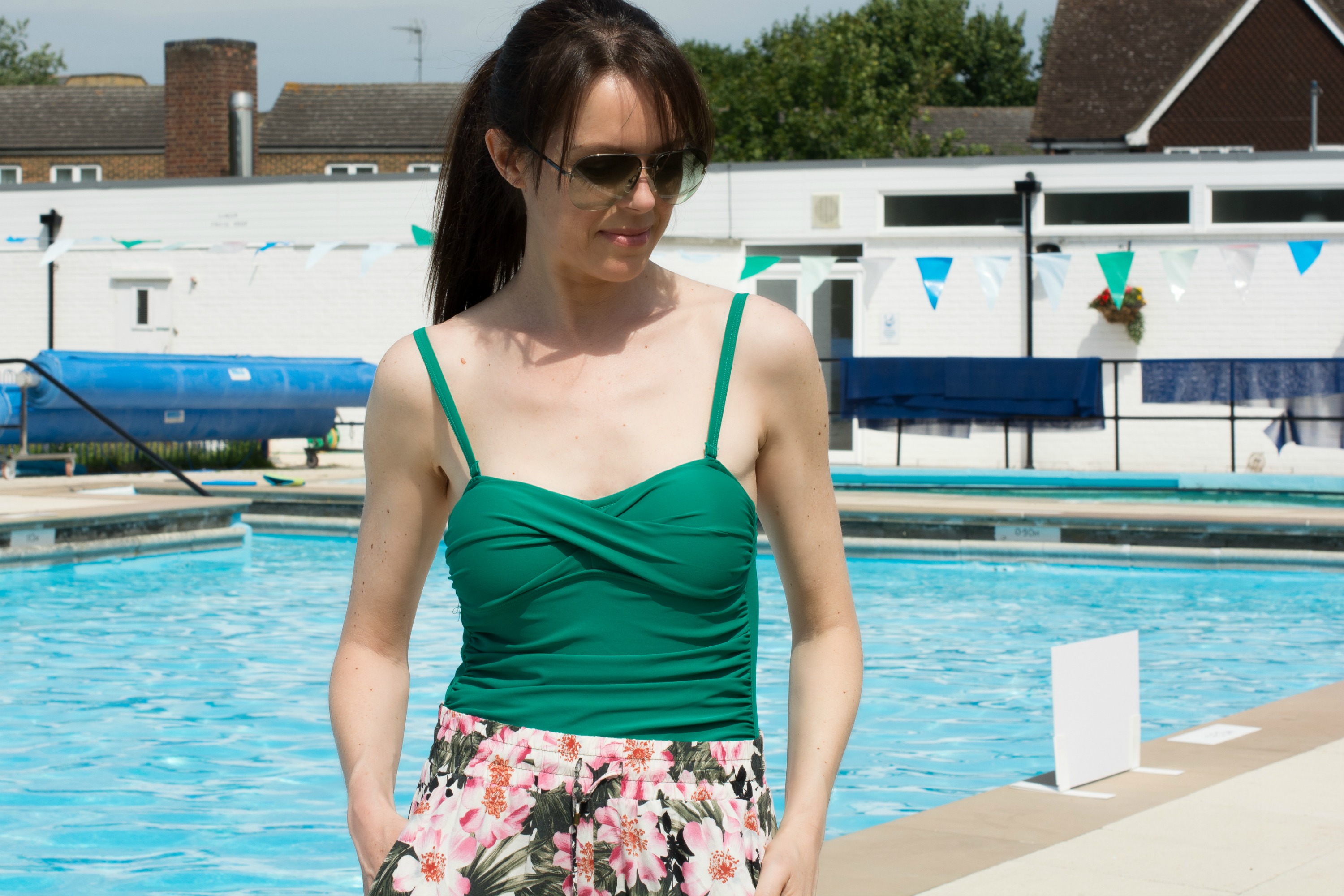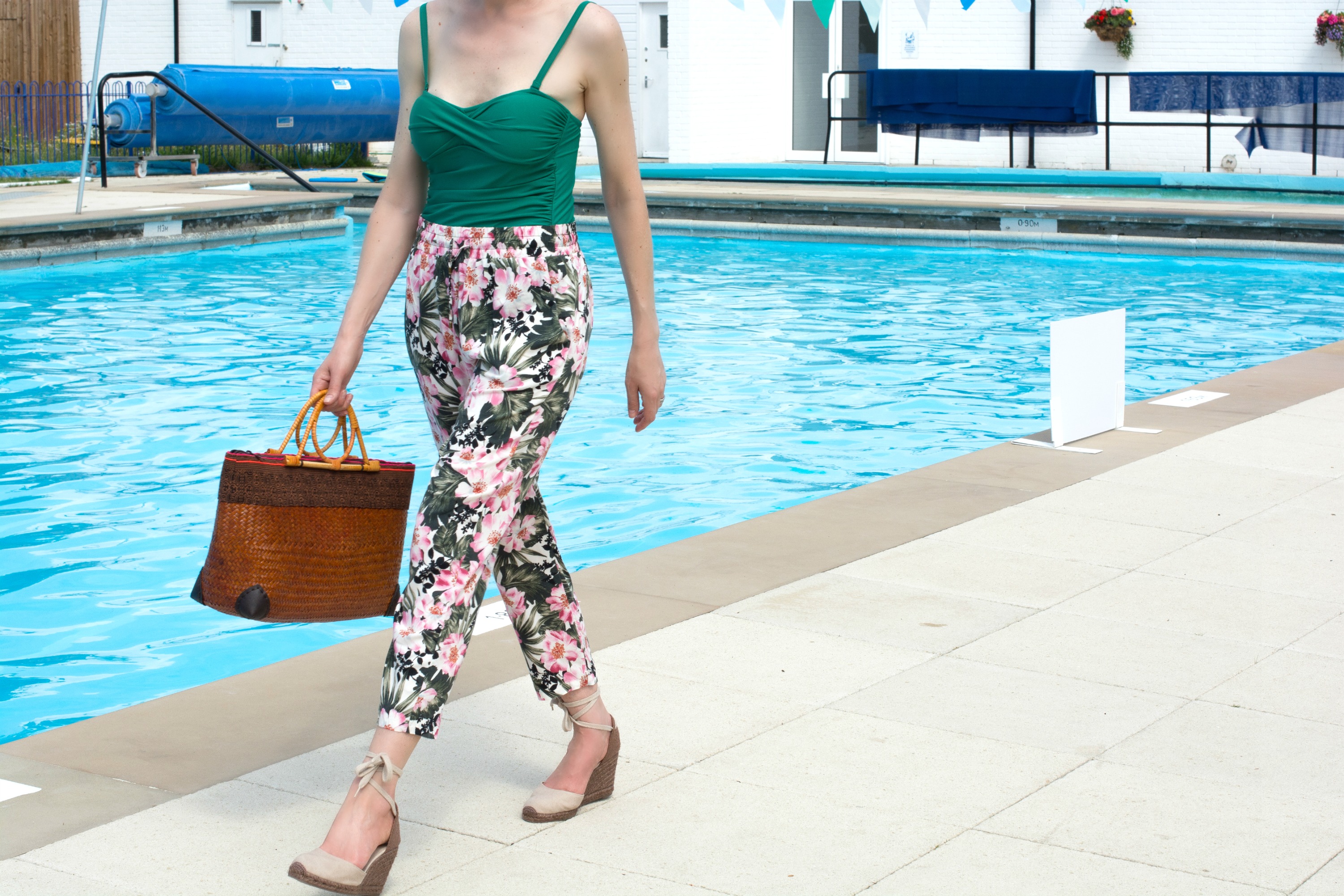 My Pick of Tropical Print Pants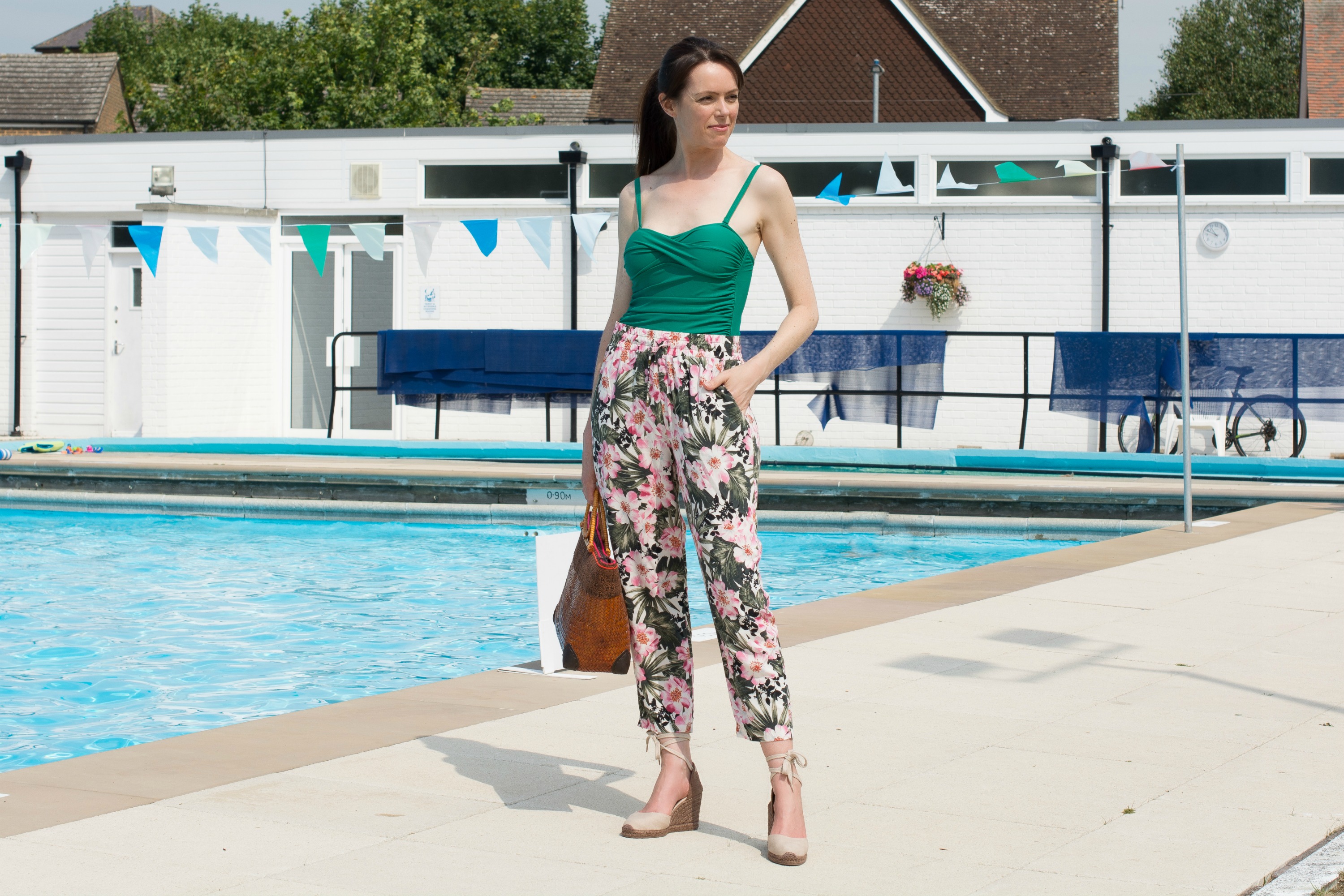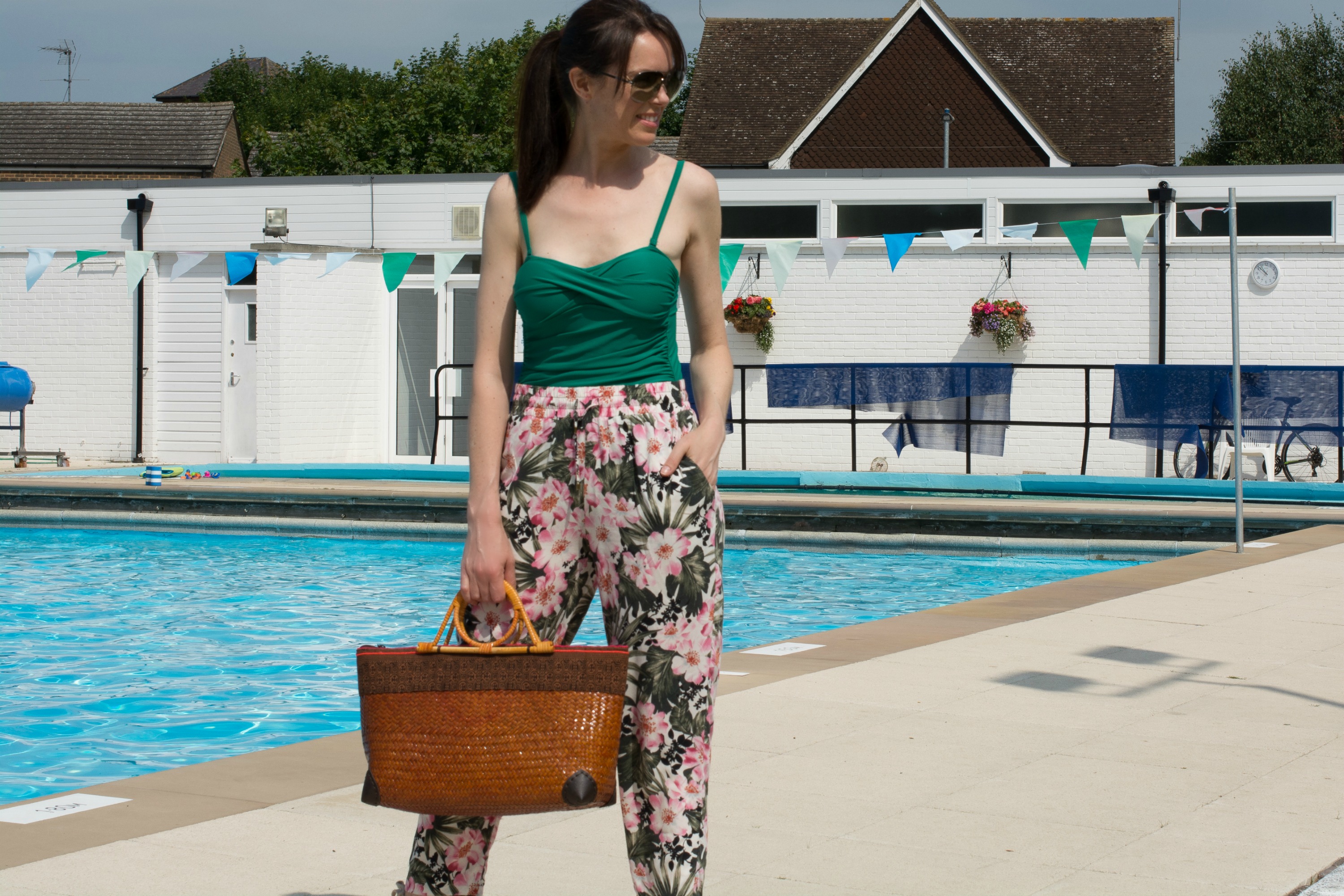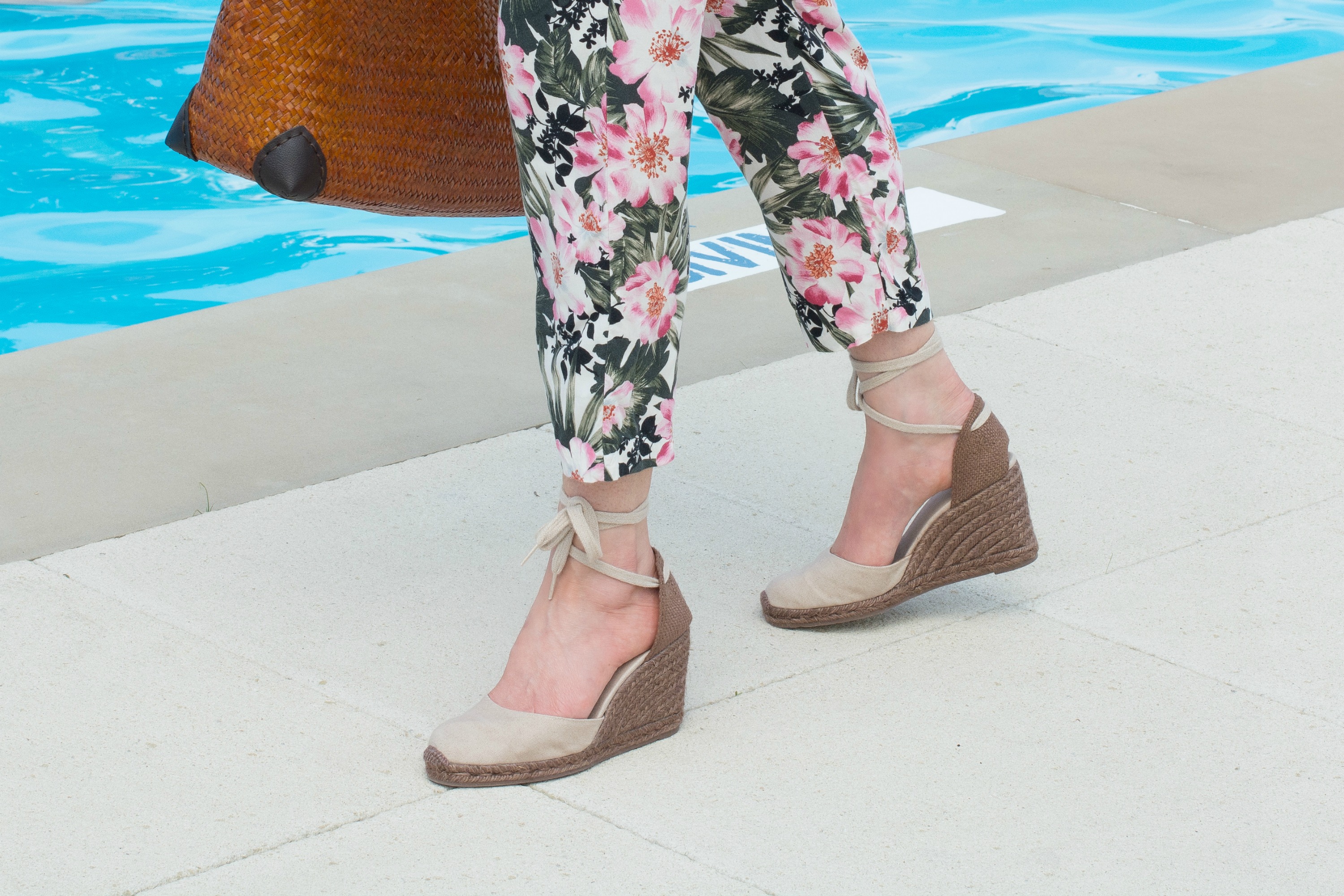 MY FAVE ESPADRILLES & CROPPED FLARES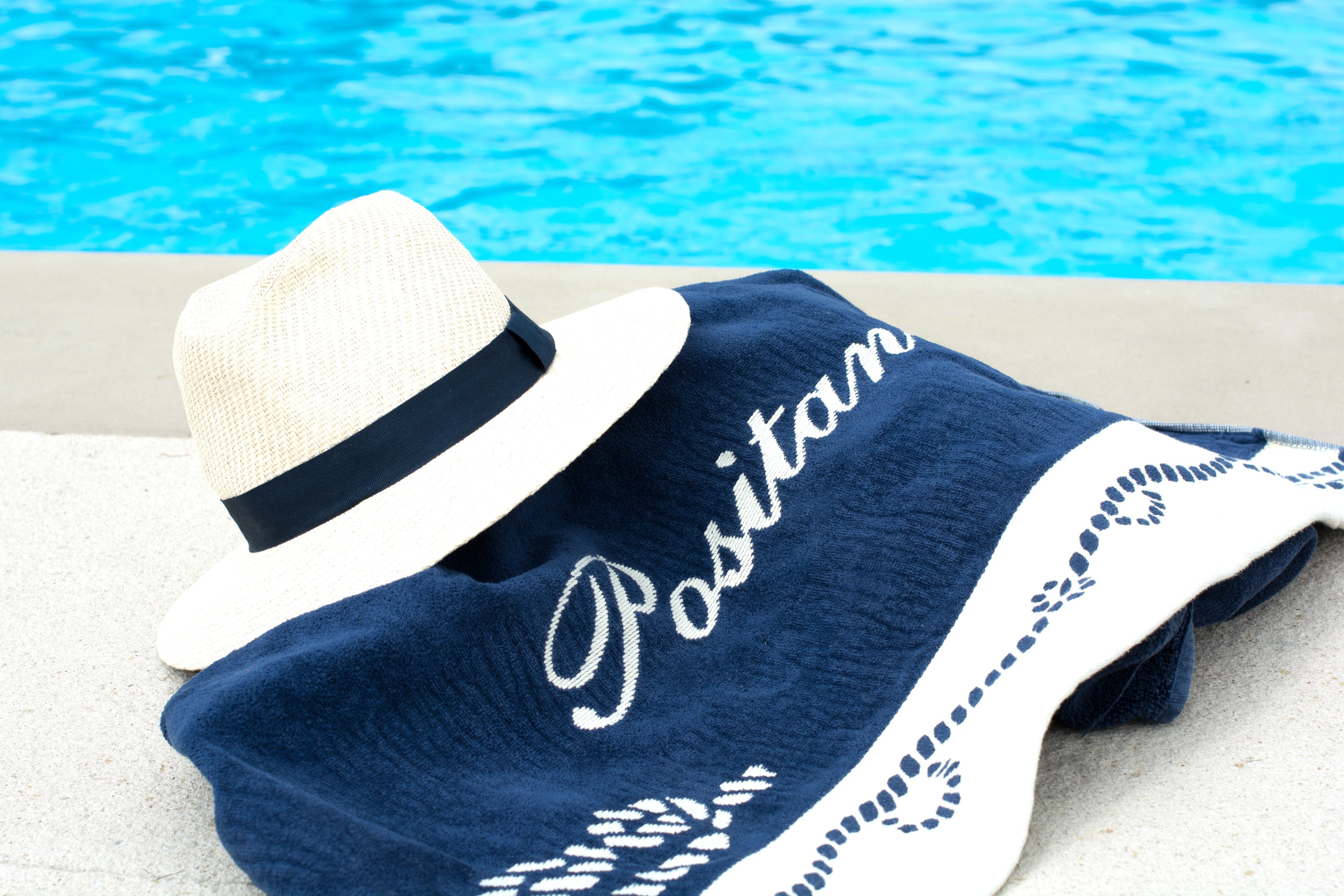 *This post is sponsored by M&Co but the content is entirely created by RCM. My opinions are sincerely my own, obvs. Bye for now my beauties xx