Being a bit retro makes the current velvet suit trend right up my alley. reminiscent of the 70's the velvet suit update will add a power pop to your Winter wardrobe. Although today I've styled mine more for Autumn, sans top & with open toed sandals.
The Sequinist & I have worked Boden's versatile velvet suit in our own unique ways. Sometimes a suit is more than the sum of its parts so what appears one simple look can actually be worn several different ways. The beautiful cut & lush quality of this velvet fabric allows the suit to fit like a glove. Plus with 2% elastane it molds & moves with your body making it incredibly comfy for the entire day. Bear this in mind if you're going for a slim fit. Today I'm wearing size UK10 trousers & UK12 blazer although now that I know how terrific the material is I'd choose the 10 blazer & 8 trousers instead.
Naturally over the coming months I'll be wearing the blazer & trousers separately too. I happen to have a jumper in this exact shade of pink which looks ahhhmazing with the trousers. Of course you can imagine how funky my floral blazer is with denim flares right? I mean perfect for RetroChicMama or what!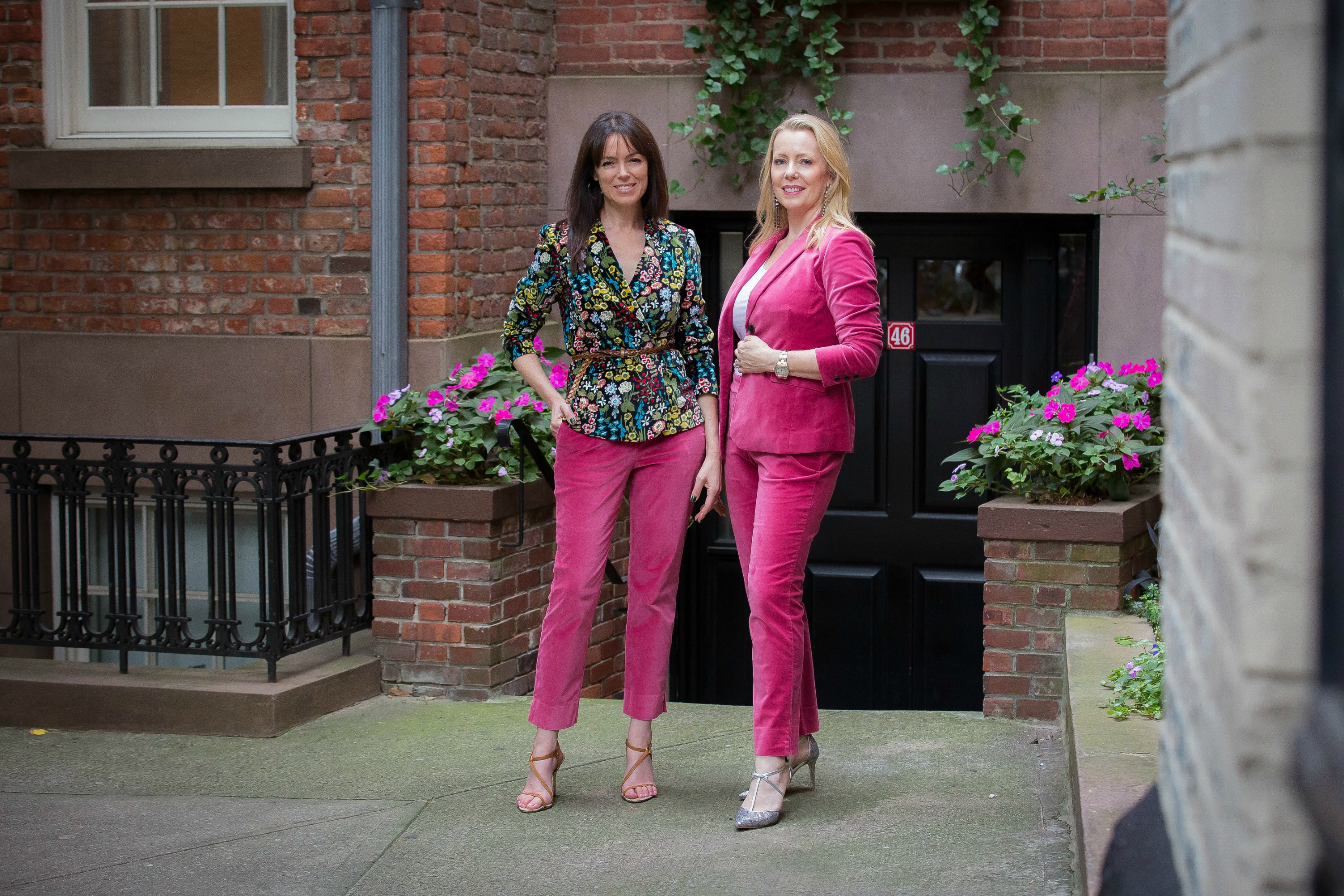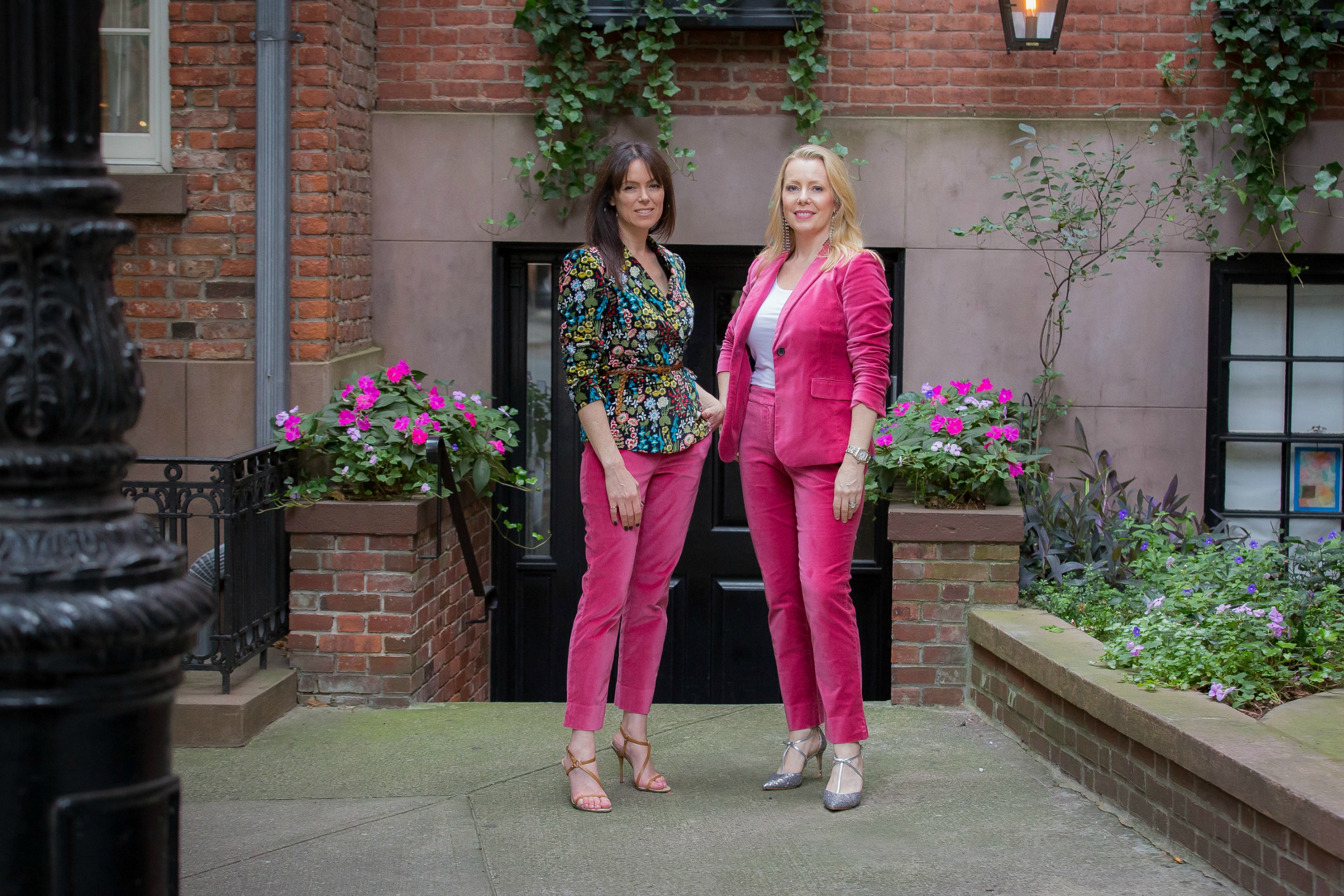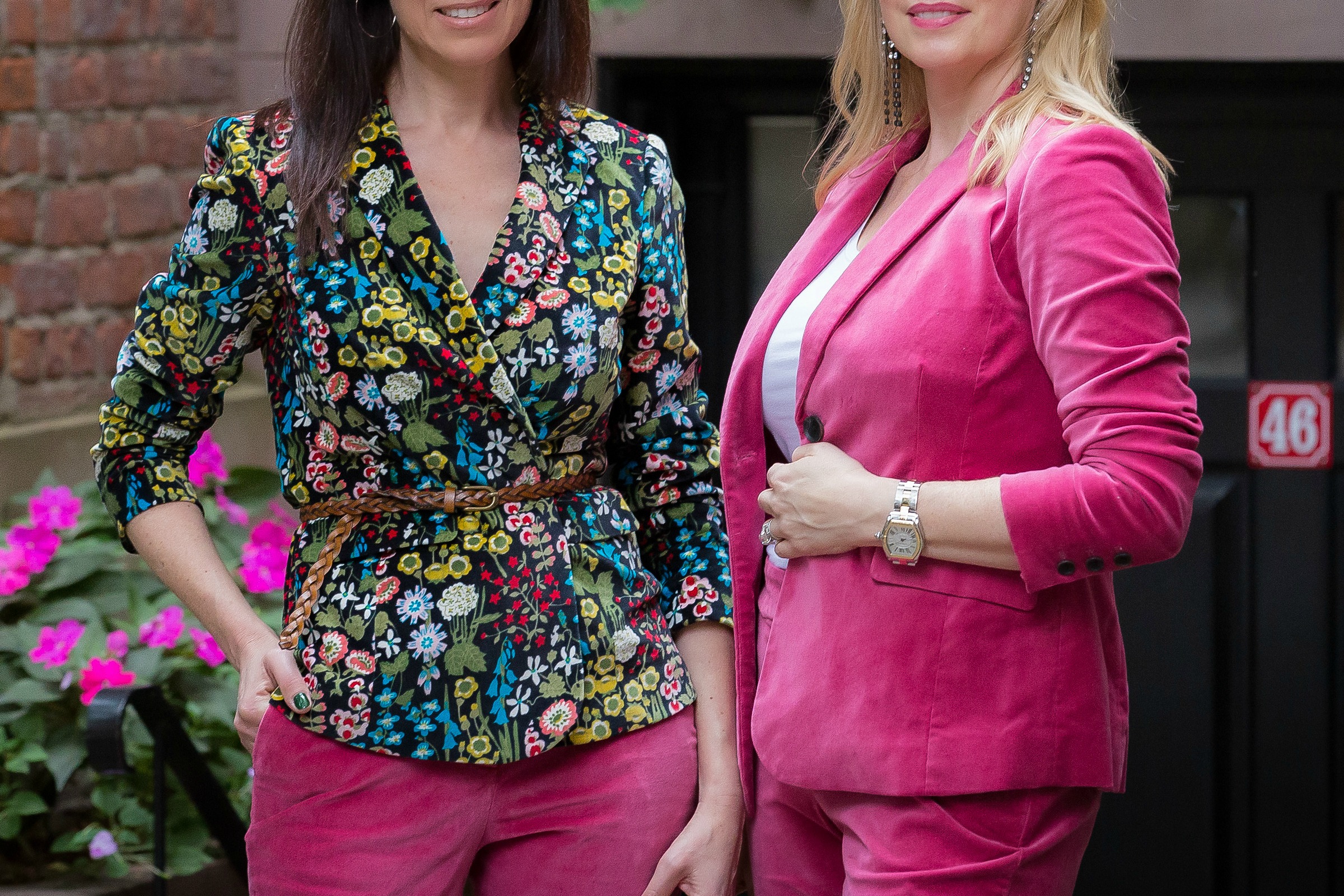 MORE WAYS TO STYLE A VELVET SUIT
The flattering shape of this particular suit make it super simple to style down or up. I'll happily wear mine with ballets & a T-shirt. However now the weather is getting colder I fancy pairing it with a cashmere knit & brogues or ankle boots.
The terrific thing about this Boden velvet suit is it plays well with the other colours. There's quite a range on offer too so if matching your blazer & trousers is a step too far you can quite confidently mix & match this one. In addition to the pink & floral colourways, there's smart black, versatile navy & stunning forest green! You can also switch up your styling by adding a statement belt which gives the silhouette a slightly sexier edge. Therefore if you have a date after work this velvet suit is a no brainer to just throw-on-&-go. For the office wear it with a top & flats then for the evening change into your heels, whip off the top & belt up! Purrrr…
I think a trouser suit makes the ideal switch up outfit. Here's another one I did recently in case you missed it. And below are my wicked high-end accessories alternatives for a taste of the infinite options you have with this suit. Yummy…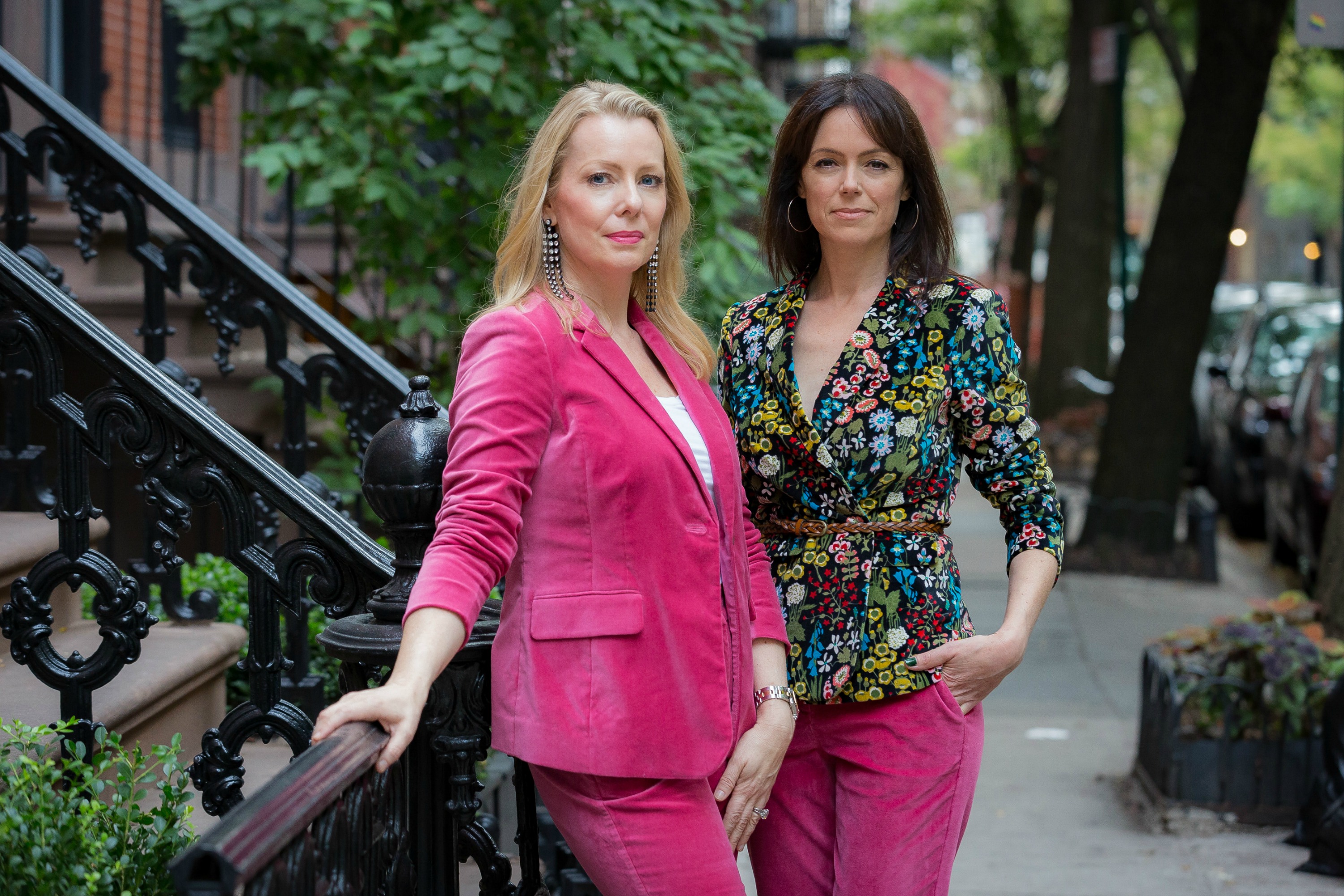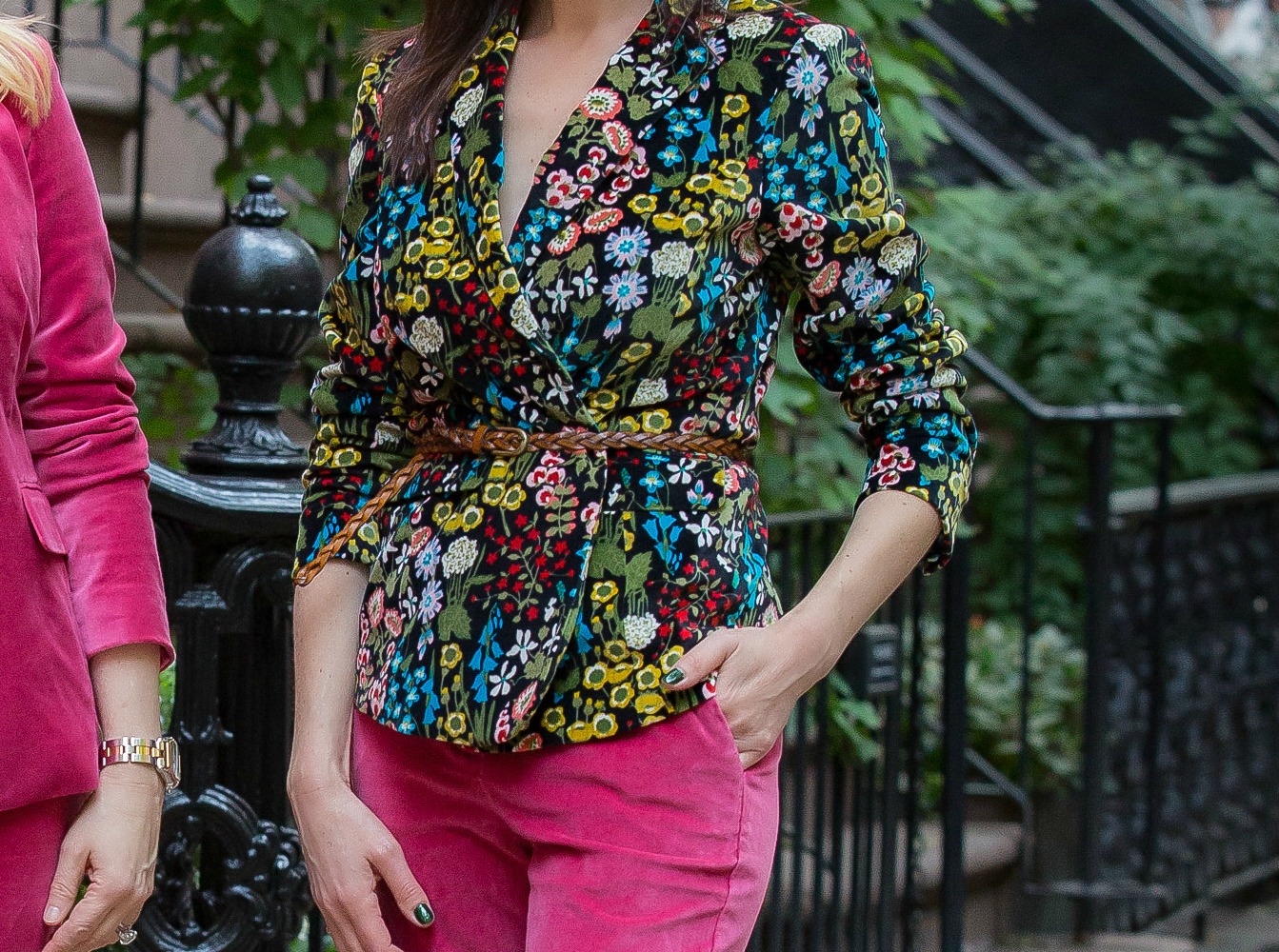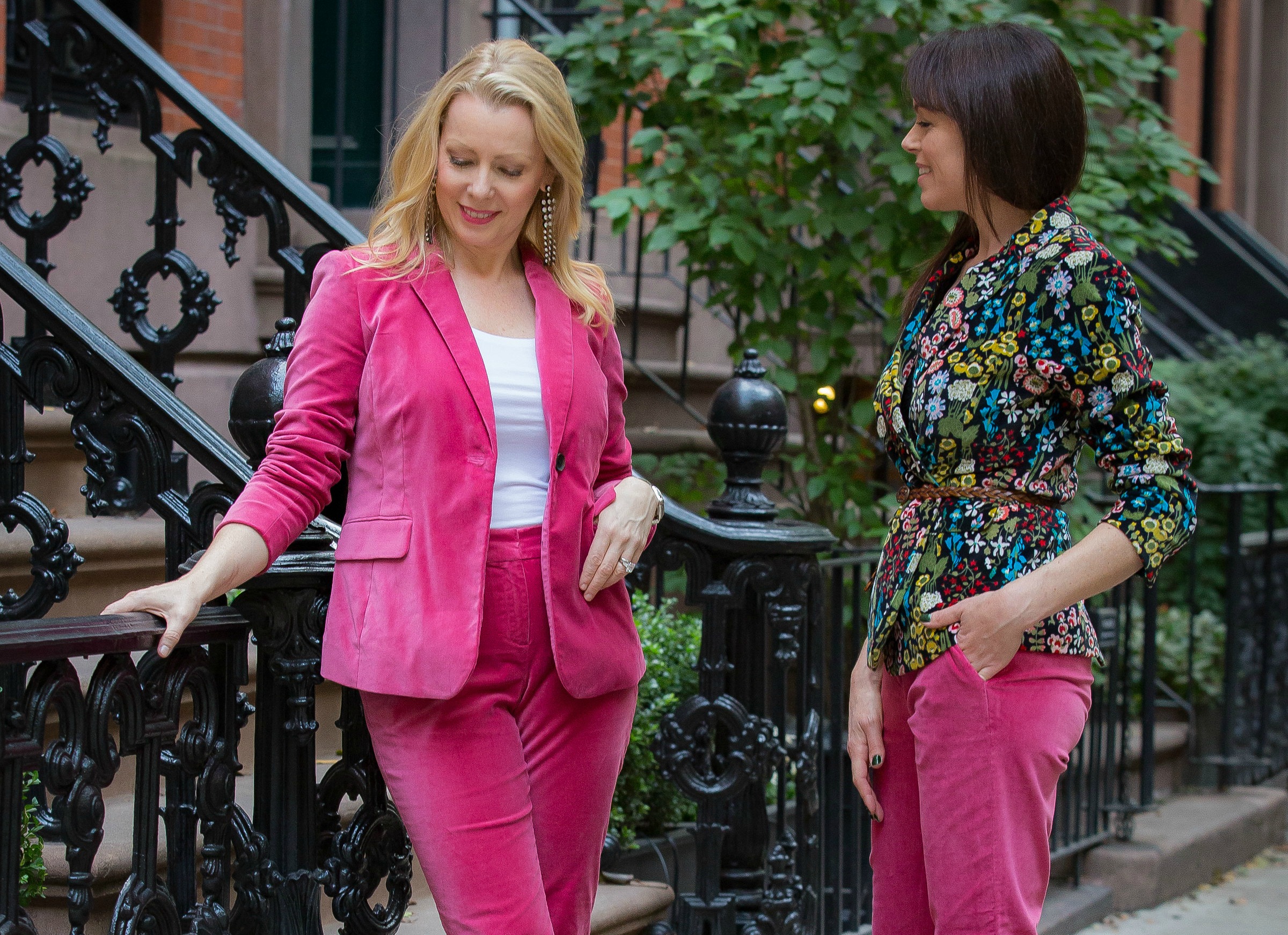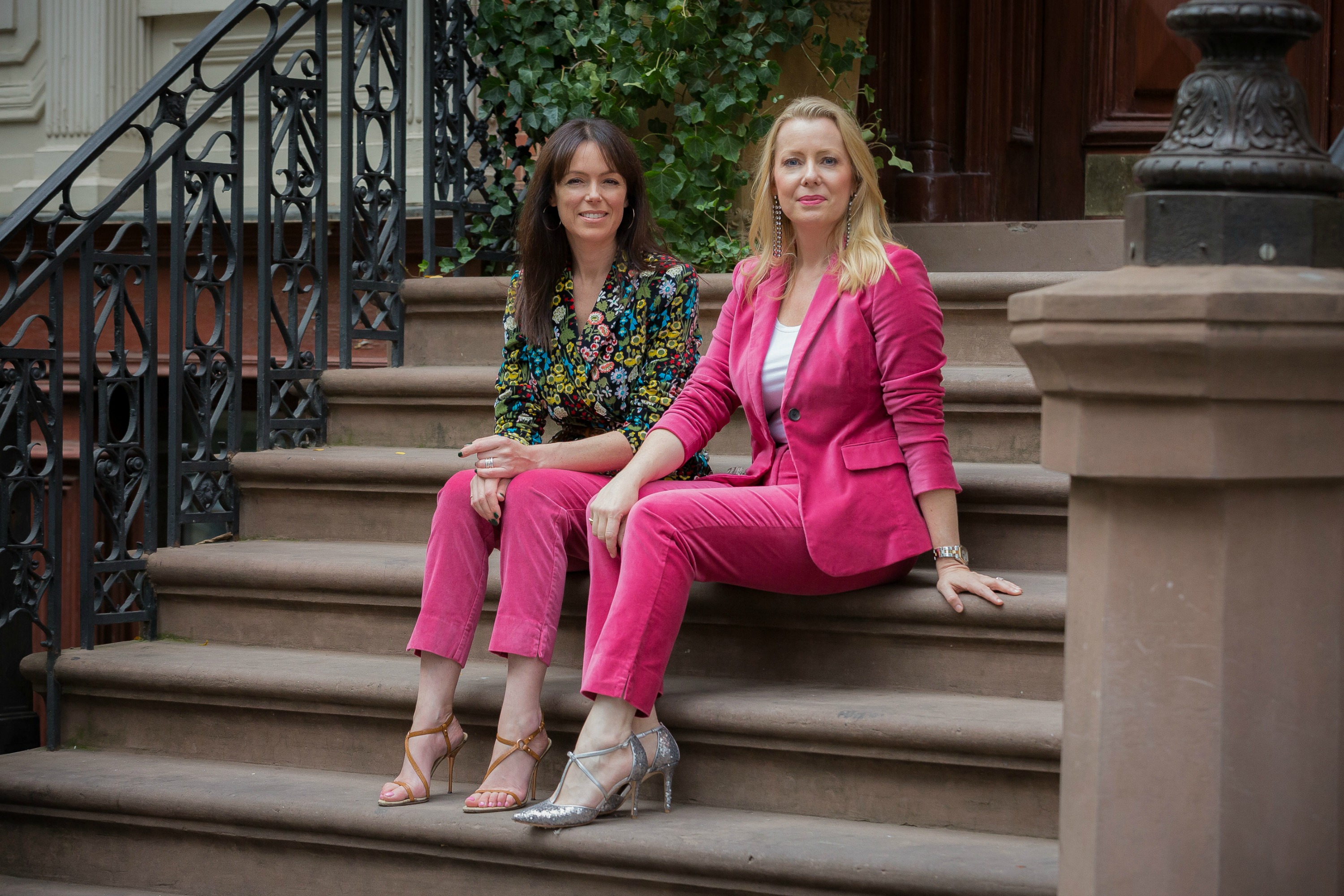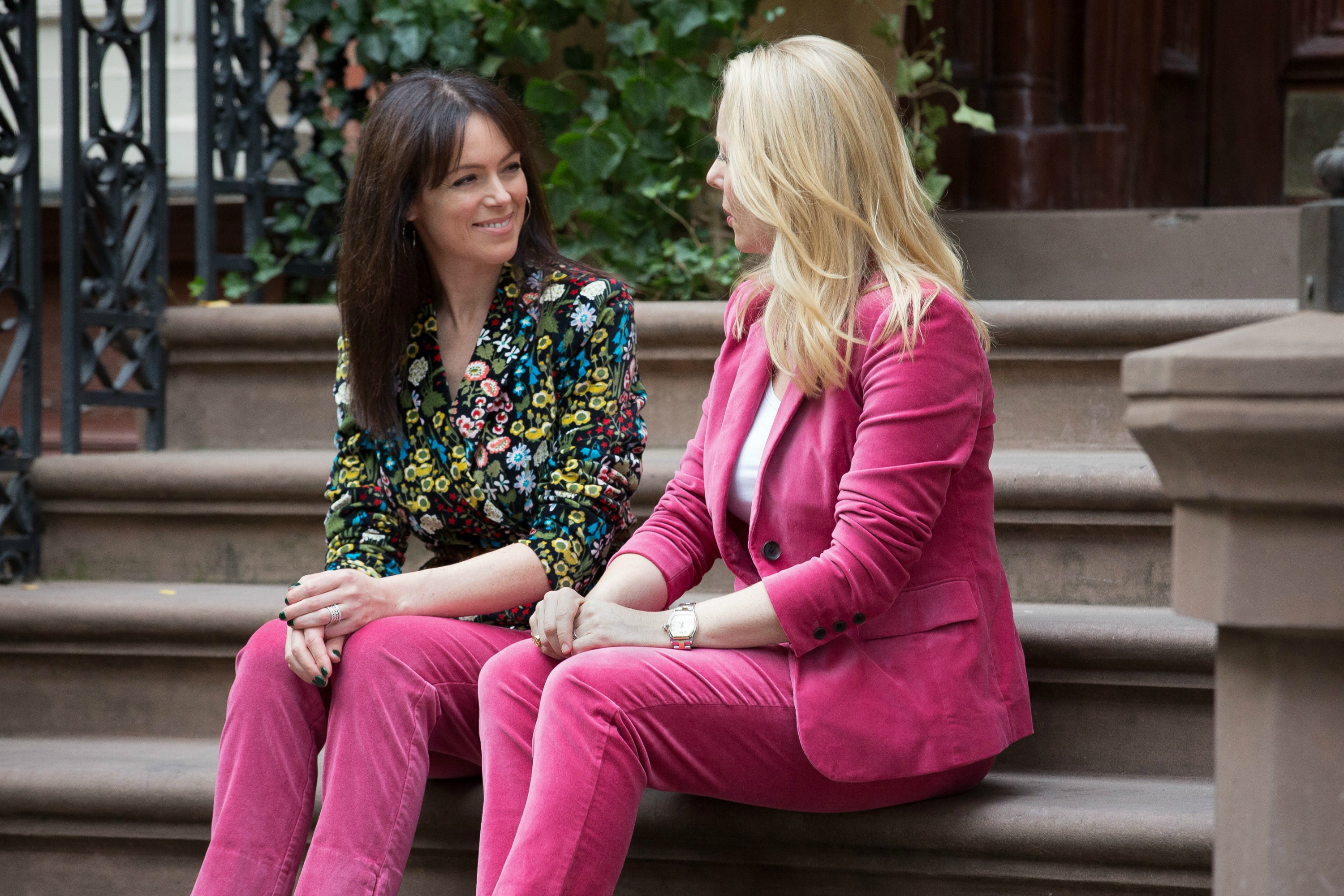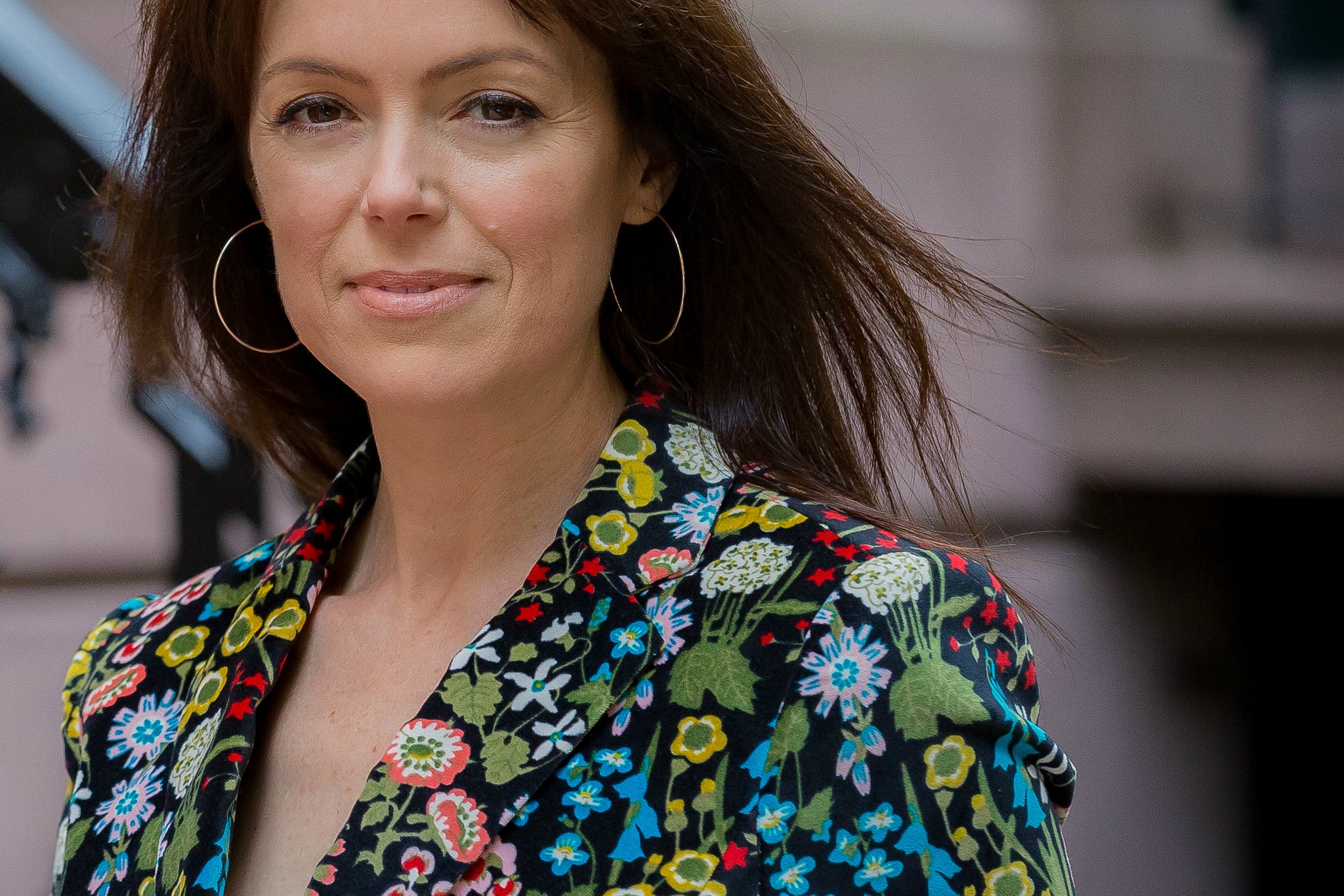 THE VELVET TREND IS HERE TO STAY
Lisa & I had an awesome time in New York, you can see her post about it over on The Sequinist. I have to thank our wonderful photographer Ron Hester for the superb pics & tolerating our naughtiness. And finally last but absolutely by no means least a massive thank you to Boden for gifting our beautiful velvet suits.
My next post from New York will include the ahhhmazing second-hand designer & vintage shops that I found there. You guys will not want to miss that!
Thanks for reading my loves, see you soon xx