When I was in New York recently the work wife took me to a magical place. If you've ever taken a five year old to Disneyland or a ten year old to Harry Potter world (I've done both) just imagine their reaction on me when I entered WHAT GOES AROUND COMES AROUND…
Yup my girl knows me.
This luxury vintage shop gave me a rush of ecstasy the minute I stepped through the door! I haven't experienced that in decades, well since I discovered the mega Prada outlet in Florence. If you love designer & you love vintage, this space is your Mecca. The sheer volume of exquisite Chanel pieces could be considered museum standard. Scroll down for more info if you're in The States & fancy popping into one of their stores. Also I put together a wee video from my Insta Stories that I hastily shot there. It gives you a little taste of the atmosphere, next year I'll shoot a proper vlog of the place for you. For now I'll end by saying if you only buy one thing all year this is the place to go…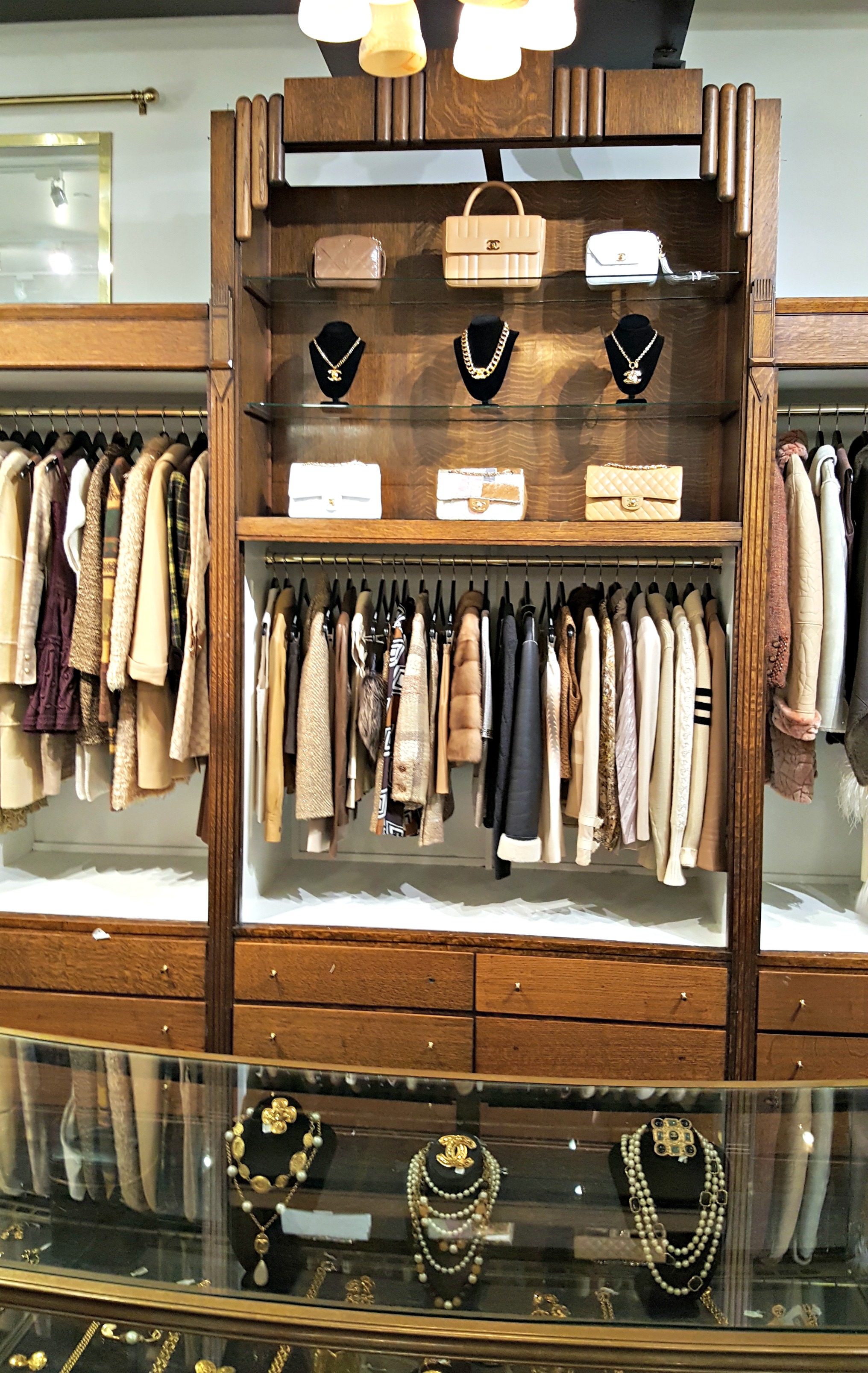 WHAT GOES AROUND COMES AROUND STORES
NYC – SOHO
351 West Broadway
(between Broome and Grand St)
New York, NY 10013 phone -212-343-1225
Monday – Saturday 11 am – 8 pm
Sunday 11 am – 7 pm
BEVERLY HILLS
9520 Brighton Way
Beverly Hills, CA 90210 phone -310-858-0250
Monday – Saturday 10 am – 7 pm
Sunday 12 pm – 6 pm
MIAMI
1800 Bay Road
Miami Beach, FL 33139 phone -305-271-6200
Monday – Saturday 10 am – 7 pm
Sunday 12 pm – 6 pm
EAST HAMPTON
48 Main St
East Hampton, NY 11937 phone -631-324-0874
Monday – Thursday 10 am – 6 pm
Friday – Saturday 10 am – 7 pm
Sunday 11 am – 5 pm
ROSLYN OUTLET
441 Glen Cove Rd
Roslyn Heights, NY 11577 phone -516-621-0256
Monday – Saturday 10 am – 6 pm
Sunday 12 pm – 5 pm
CONSIGNMENT STORES IN NYC
That evening with the glow of WGACA still on my face I scoured the internet for more second-hand shops to explore. In the U.S they're mostly consignment stores since the shop rarely buys the pieces outright. Instead opting for a commission or percentage of the sale price from the seller. This means if an item doesn't sell they can drop the price or return it to the owner. It's less of a risk although going by the superb quality of stock I can't imagine it hangs around long. As a rule you'll notice current styles hold their value & will still be rather expensive however many of the older pieces are remarkably good value. Such as the pristine pair of Celine heels I spotted, priced under 150usd. Do you remember the pointed toe, cut out wedge heel pump of 2012? I think they were originally around 900usd. This particular pair had a contrasting toe cap & looked brand new! They may be very old but they are a classic Celine design & I adore the sexy shape that is still on trend today. Sadly they were half a size too small, crippling to walk in although I did try….sigh no dice I'm afraid. My point is there are gems to be found in these little treasure troves if you take the time to seriously look. Here's a list of the shops I found, every one is well worth a visit. You can also shop through their websites by clicking on the name. Good luck!
1041 Madison Avenue at 79th Street | 2nd Fl
New York, NY 10075 | 212-737-7273
10 AM – 6:30 PM Monday-Saturday
10 AM – 8 PM Thursday
12 PM — 6 PM Sunday
1134 Madison Avenue
(between 84th & 85th Street)
New York, NY 10028
Monday thru Saturday: 10am–6pm
Thursday: 10am–7pm
Sunday: 12–5pm
Madison
(212) 755 – 3625
1100 Madison Ave. New York, NY 10028
Upper East Side
(646) 755 – 8009
31 East 72nd St. New York, NY 10021
Greenwich
(203) 552 – 0787
48 West Putnam Ave. Greenwich, CT 06830
Westport
(203) 227 – 4334
606 Post Road East Westport, CT 06880
All stores are open Monday-Saturday 10-6 and Sunday 12-5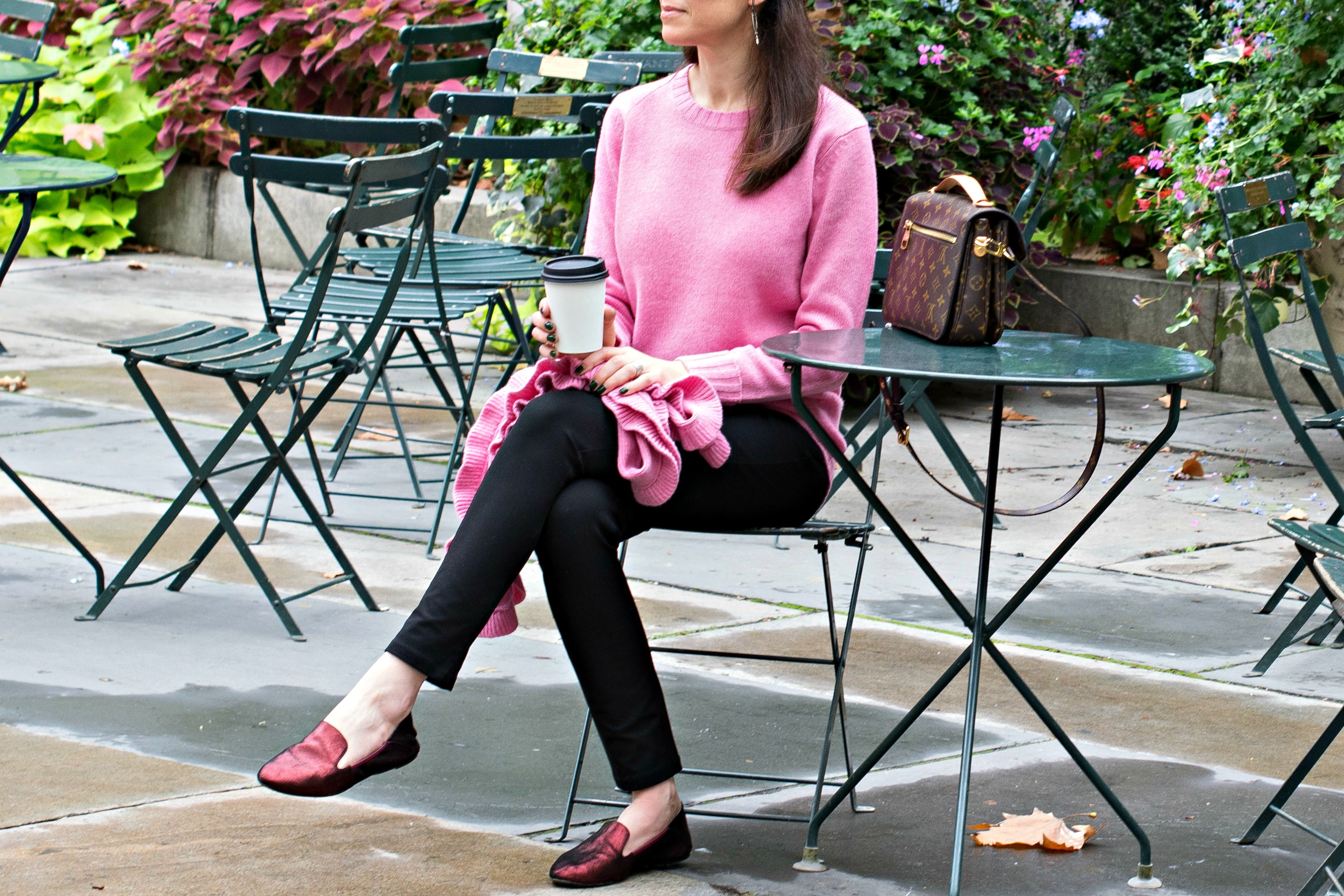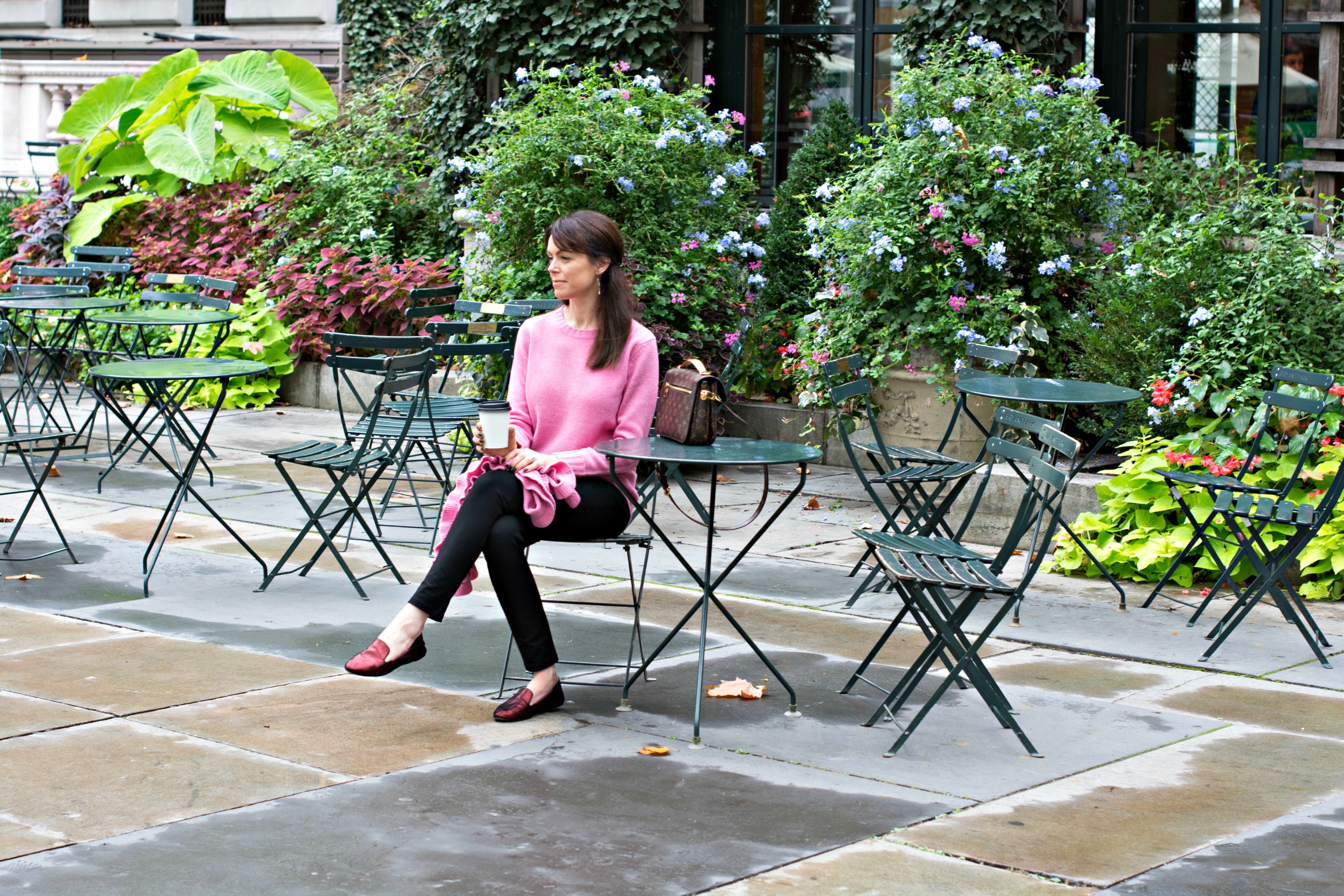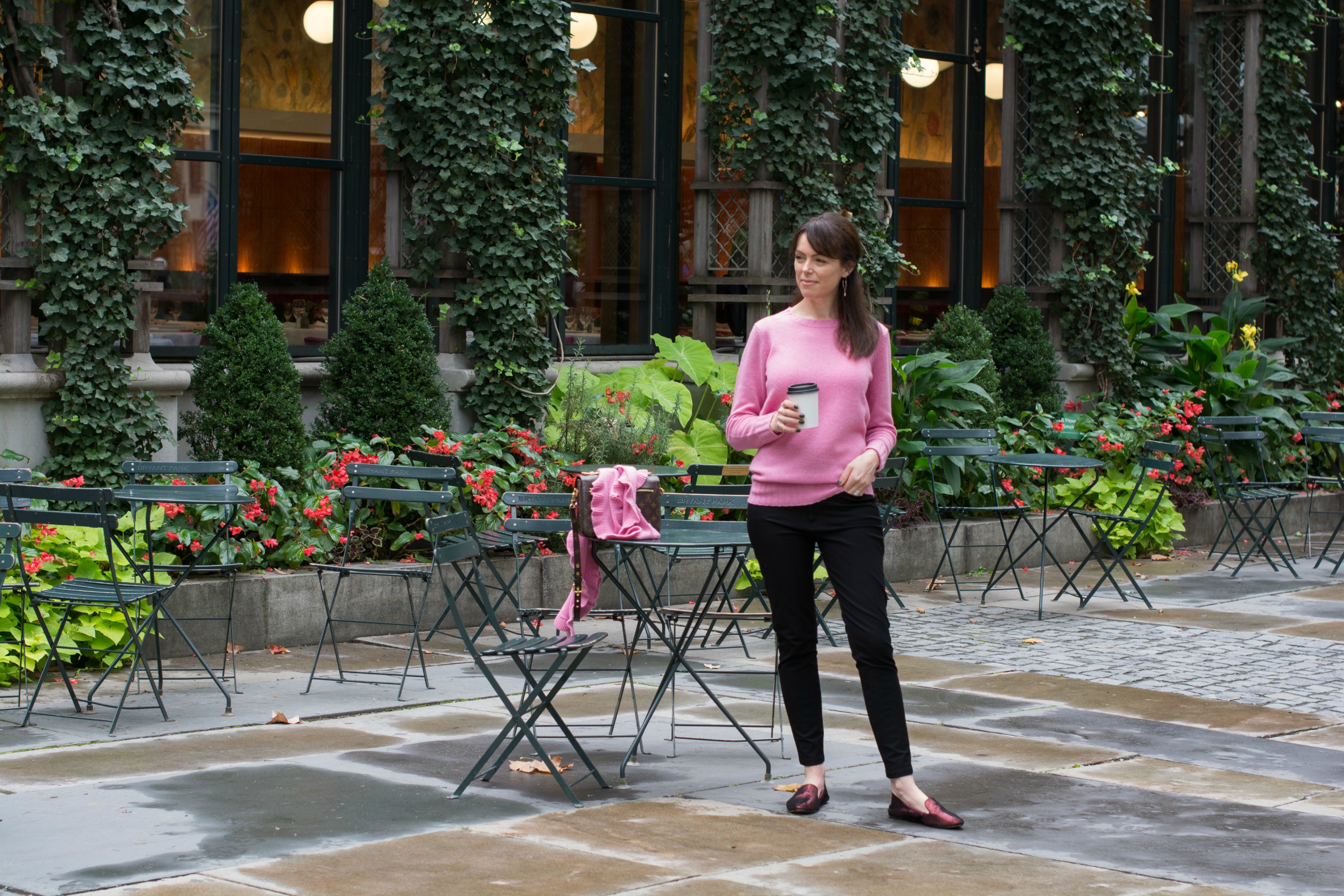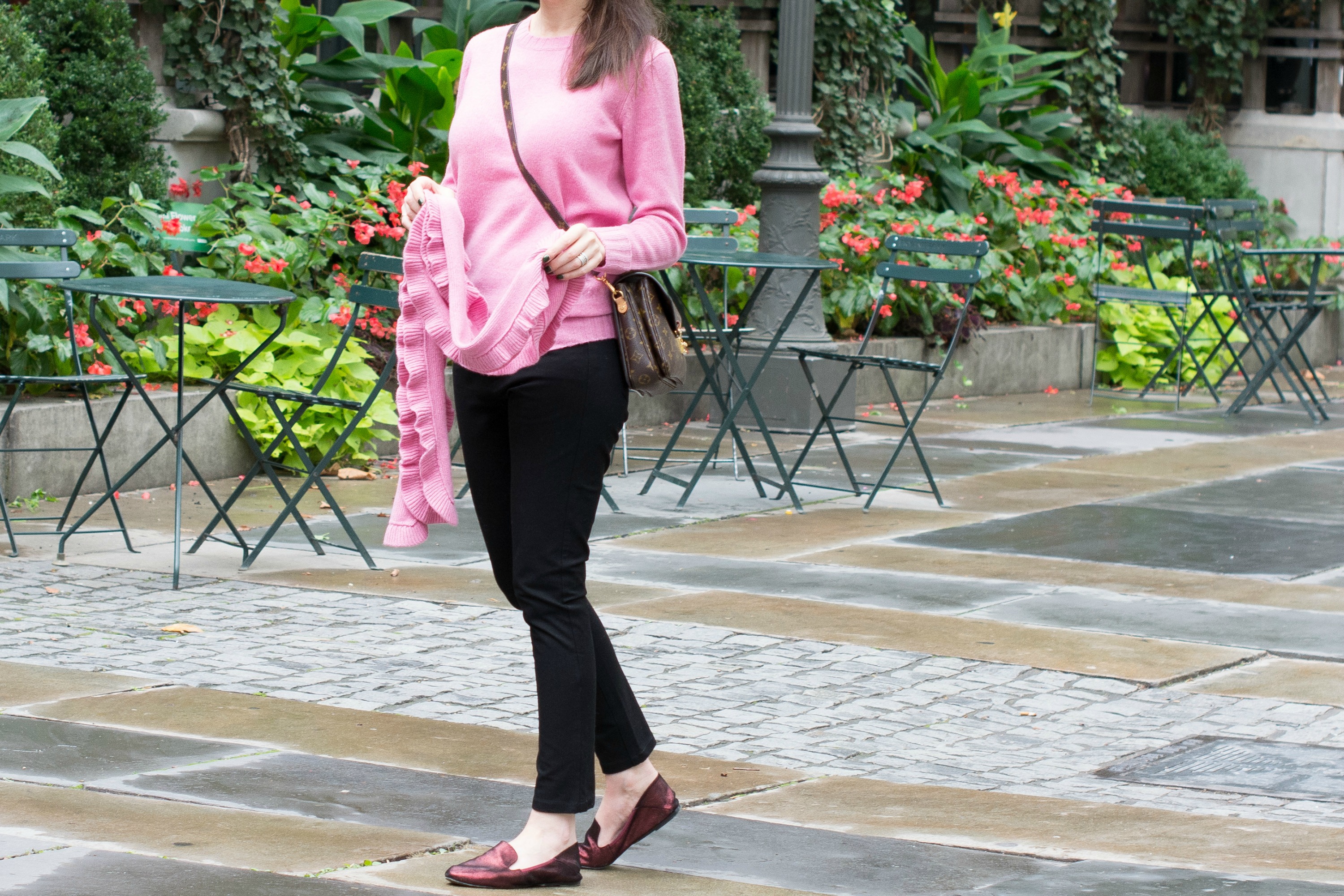 Have you signed up for all the fashion inspo straight to your inbox? Just pop your email in the form before you leave…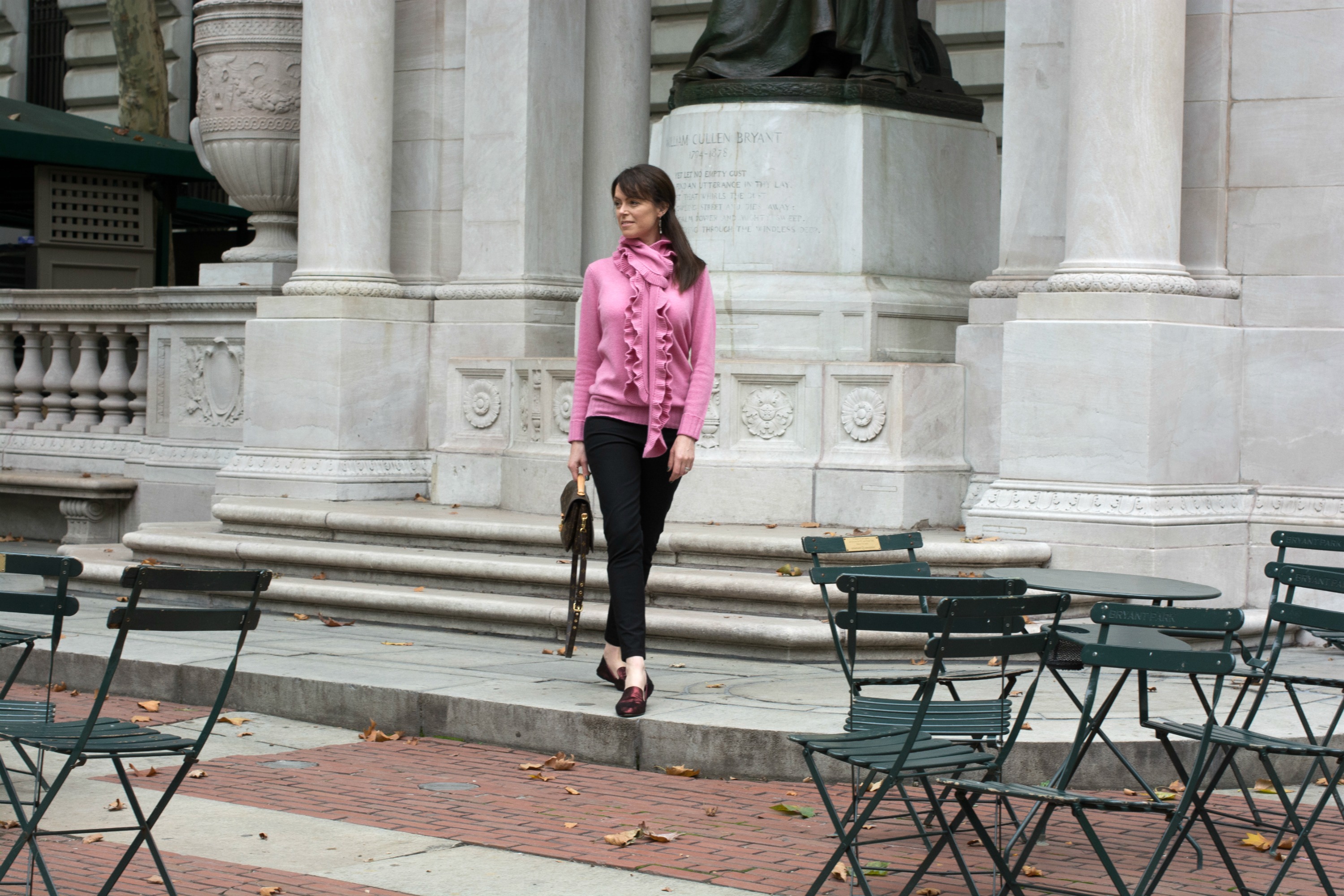 WHAT TO WEAR WHEN YOU'RE SHOPPING WITH PURPOSE
Walking around with purpose in New York City mid October sounds like a sweaty business doesn't it? The weather is still mild enough to not need a coat but there is quite a chill in the breeze. I didn't want to be weighed down carrying a jacket so I opted for this lightweight yet cosy knit from Winser London. The Boyfriend jumper is from their luxurious YLB range designed by Yasmin Le Bon herself. It's a wool & cashmere mix so you get the cuddling kittens softness without the risk of over-heating. I'm wearing a size S which gives a more fitted look than the intended style. If I wanted the proper boyfriend shape the size M would be perfect. Not a fan of pink? Take a look at Lisa's tangerine coloured version. The matching ruffle scarf adds an extra layer when the clouds descend & will make a romantic addition to my long-sleeved maxi dress. For something a little different you could buy the tangerine scarf to go with the pink jumper or vice versa. The contrasting colours actually look incredible together.
The black jeans I'm wearing today are also from Winser London. My first time in their famous two-way stretch jeans & I'm hooked. Honestly it's literally like wearing leggings but with structure, if that makes sense? I love how they hold their shape like smart black denim jeans but my god they're so comfortable. Just what you need for a mega shopping day right? They'll easily dress up with stilettos & a sparkly top for cocktails & the skinny leg means I can also wear them with my knee-high boots! Yep I think £125 translates to terrific cost per wear on these jeans. They also come in white, navy & mink.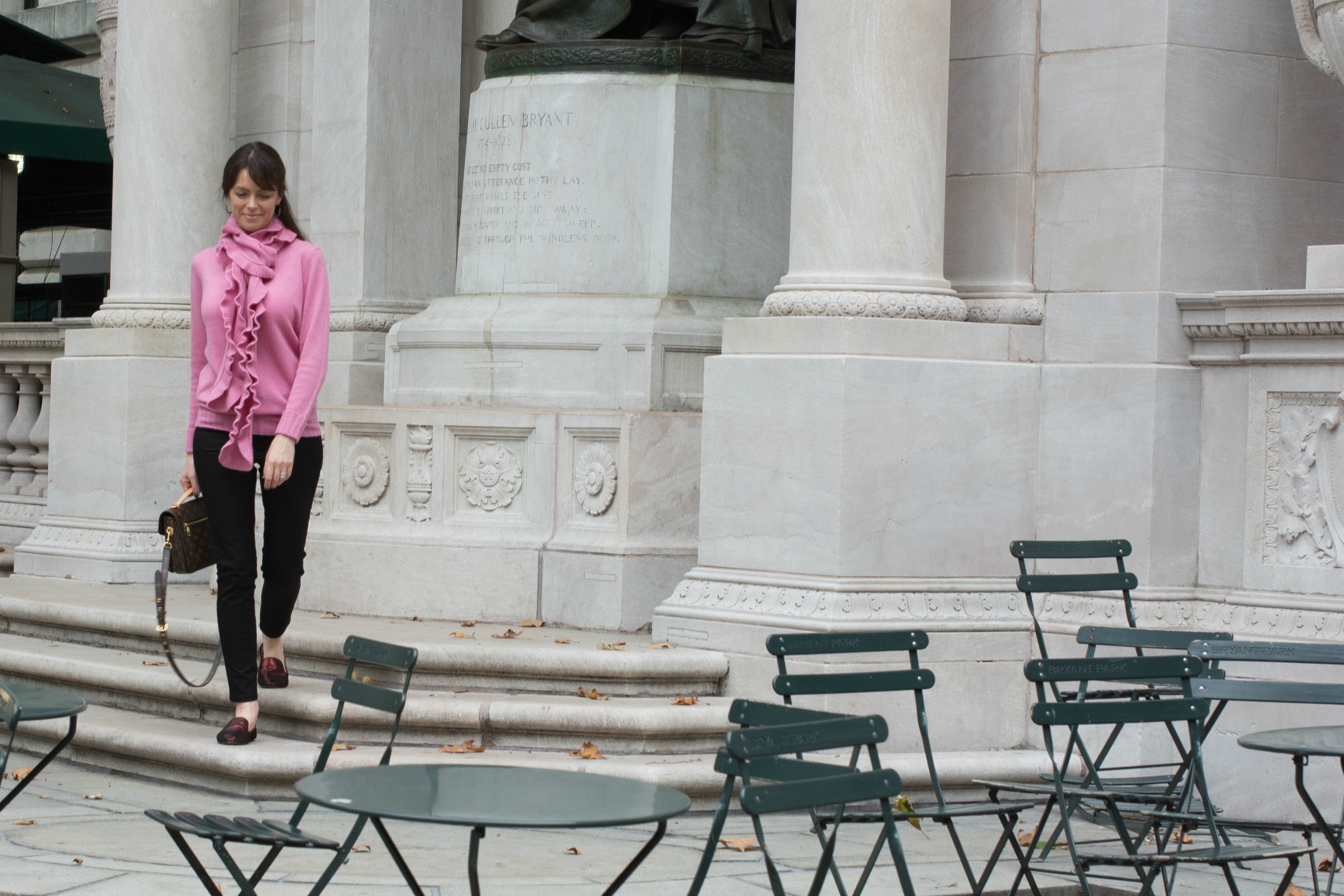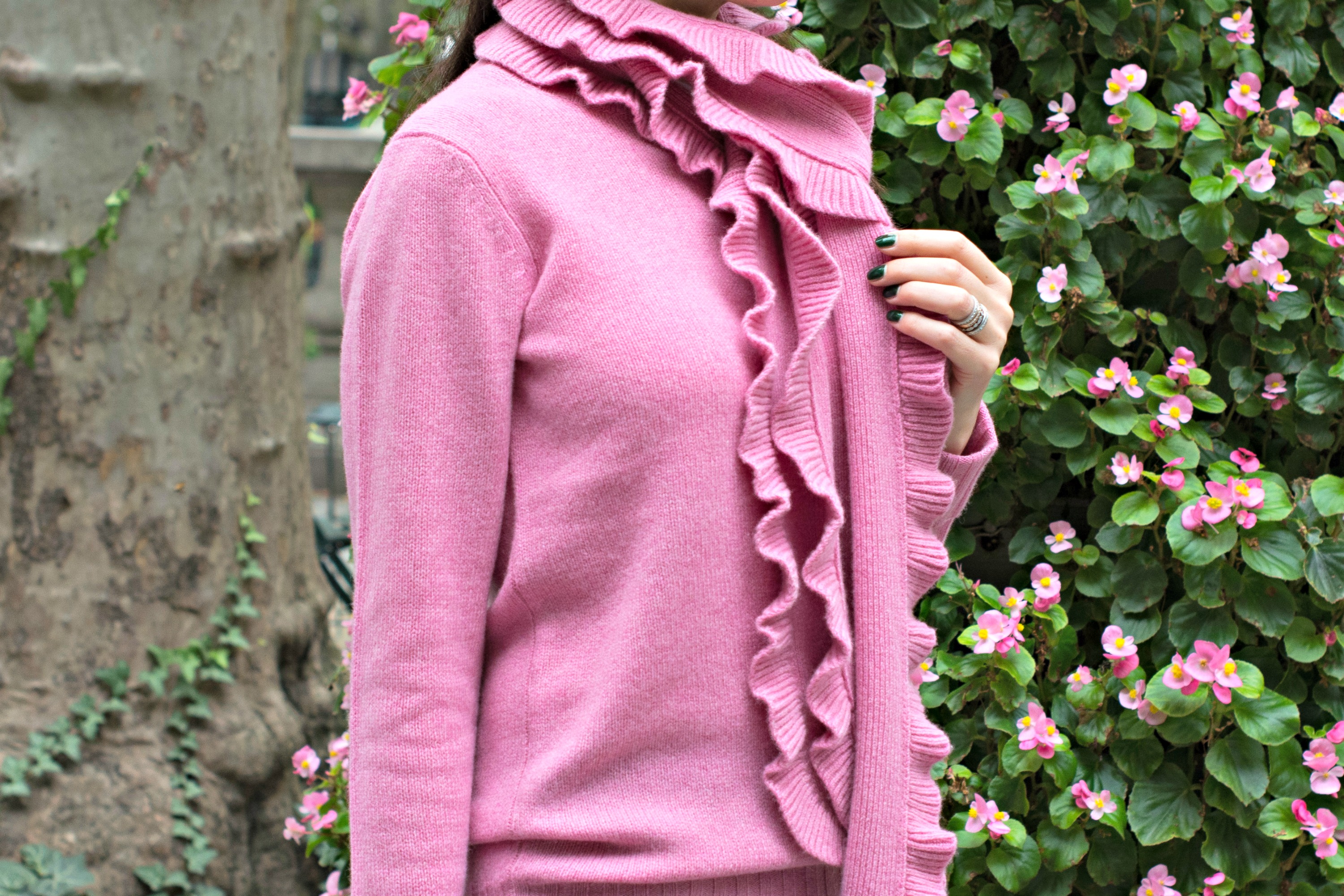 COMING UP…
Coming up on the blog I have a cute layering trick for more wear of your lighter clothes in Winter. And finally styling that ahhhmazing birthday gift from my girls in the O40Co! Did you catch it on my Instagram stories? I was completely blown away, you know when you get a present that you desperately wanted?
Bye for now loves xx
*Massive thank you to Winser London for gifting me this outfit. Photographer Lisa Lennkh