As you can see I'm wearing my new fur stole again. I wasn't planning to but when I was dressed ready to shoot for today's outfit post it struck me that something was missing…
It's got to be my Zara faux fur stole!
This trilby & fur ensemble has a taste of the 1940's about it, don't you think? Not usually my era for style however, so I retroed it up a little with flares.
Also I wanted to show you a completely different way to wear the Gucci cord flares that I posted about here.
You'll notice that I'm wearing flats this time, as opposed to platform heels – So where has all that leg length gone? Easy peasy I turned the hem up & safety pinned the cuff in place. Not limiting every piece in your wardrobe to only one outfit style is the name of the game. A little lateral thinking on how to temporarily customize an article of clothing will give you more scope to wear it over & over again.
The same reasoning applies to my Anya Hindmarch bag. It has a detachable across body strap that I've removed in this instance as the shorter one works best, additionally it looks quite different without it. Have a look at my post on What to Wear for a Day Shopping & you'll see what I mean.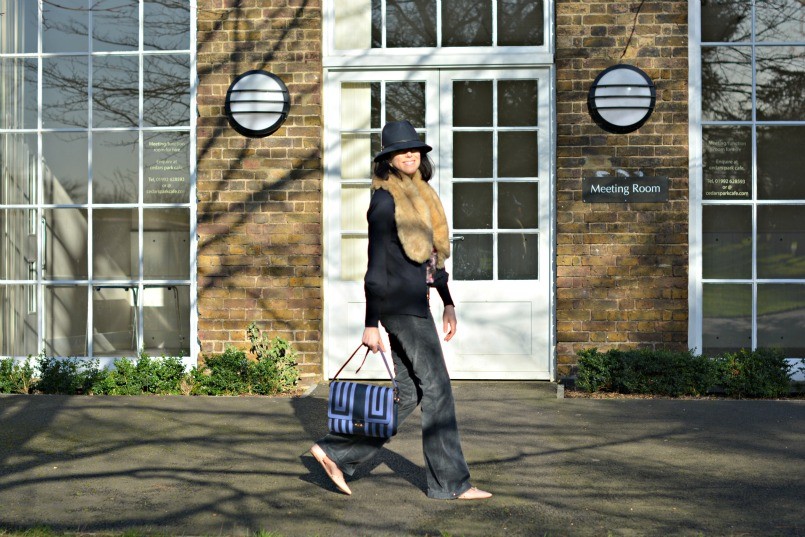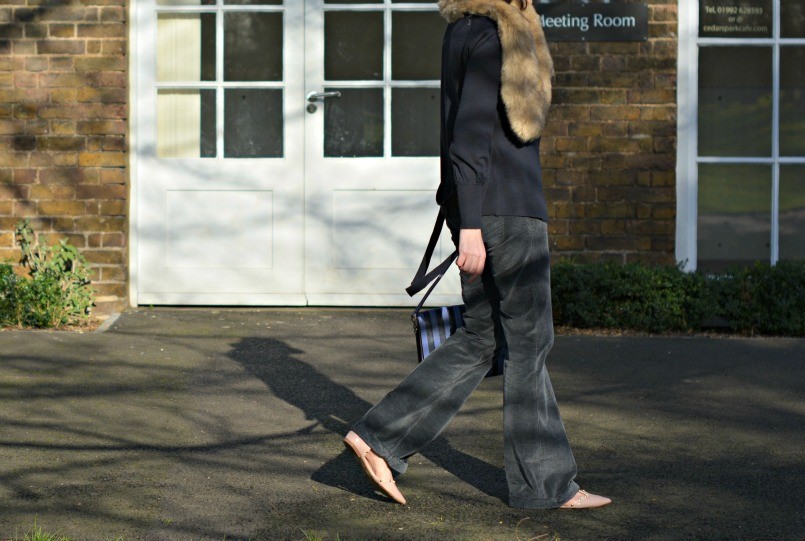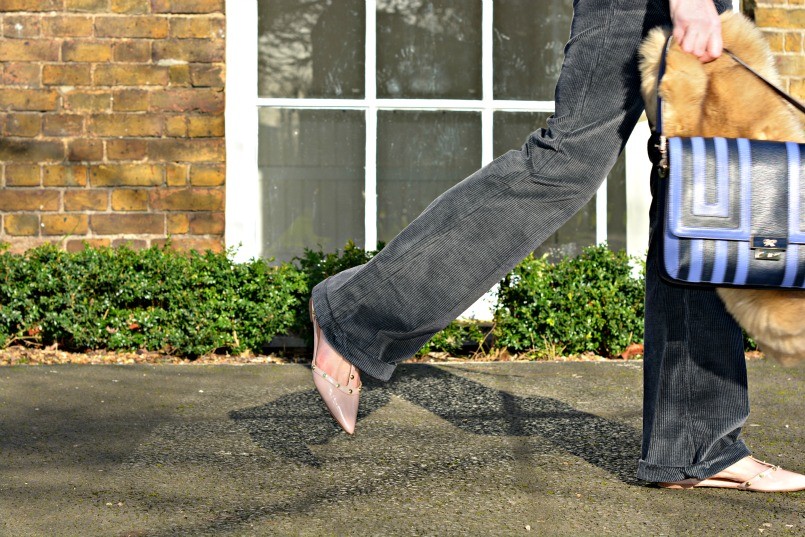 If you fancy seeing these cute T-bar flats a different way,
Have a look at my post detailing Nordstrom shipping & returns practices. Or put another way what happens when you mess up an international order Whoops!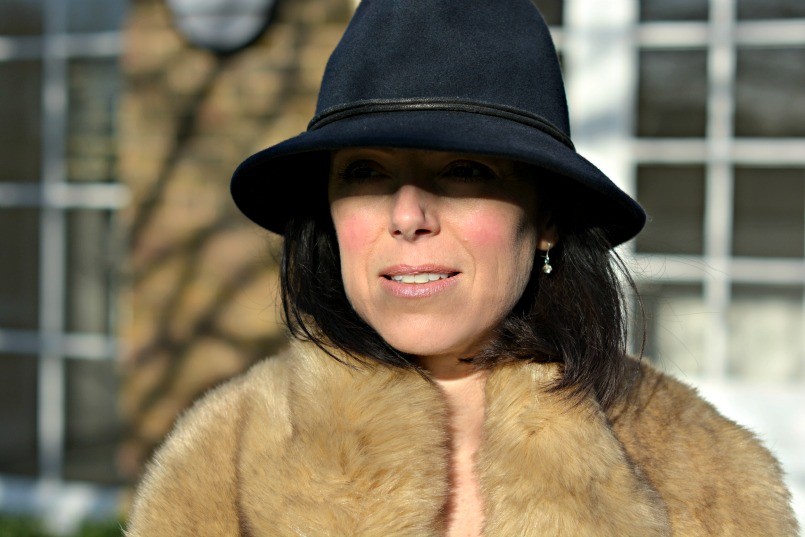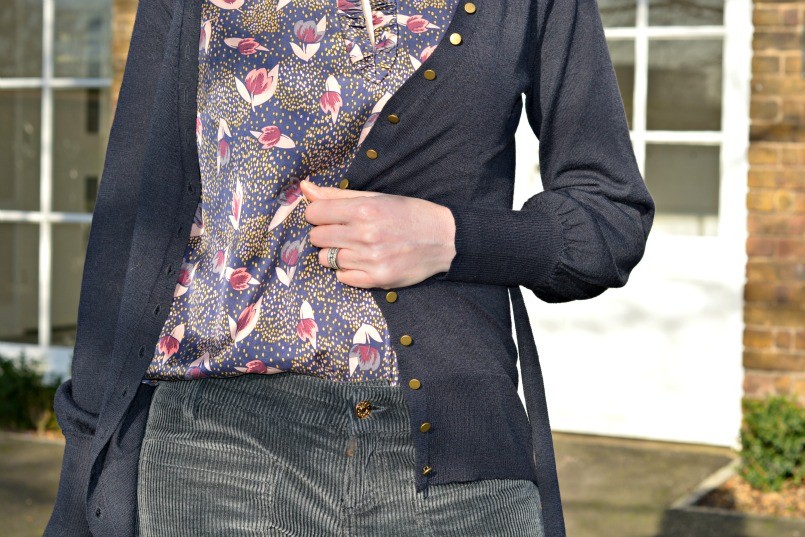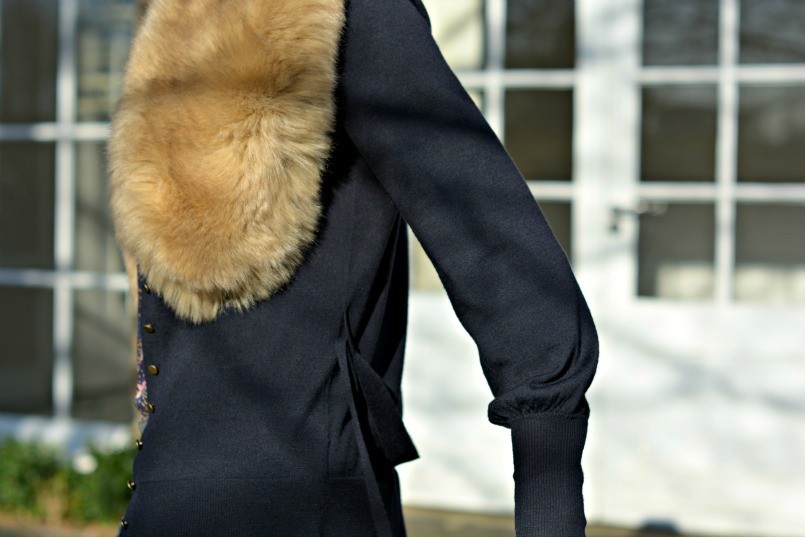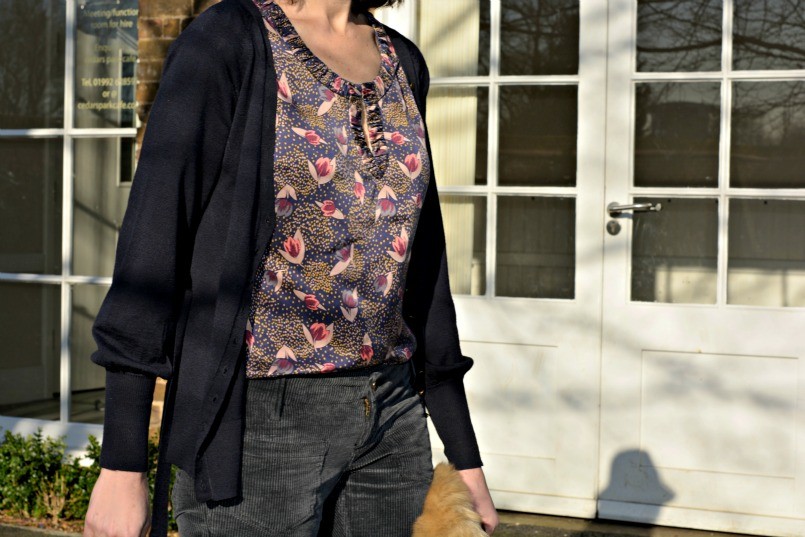 Have a fab weekend loves!
Mx