Dune London probably wouldn't be terribly impressed with me describing their latest line of low block heeled shoes as NANA shoes.
Sorry Dune it's not personal, simply how I've always referred to this style.
There's nothing derogatory about the phrase "Nana shoes"
Not from me that's for sure, clearly I love the look or I wouldn't have bought the shoes. The low block heel combined with a rounded toe harks back to the 1960's, demure sensible shoes worn with a shift dress for the working woman. Usually a secretary (it was either that or factory work sigh) or Twiggy & the funky Mod generation.
I remember both my Grandmothers & my Great Aunt wearing shoes just like these all the time. Even as a child I took notice of what women were wearing. In fact I would often try to emulate their outfits although it was difficult back then as children's clothing was rather less fashionable than it is today. Come to think of it, these days I'm often found mumbling in Marks & Spencer's girls department – How unfair this range doesn't come in women's sizes! sob sob.
Their girls designs are always so much more impressive than the women's which I find can be a little dull. Has anyone else noticed this or am I completely off my rocker? As in rocking chair hahahahaha As if!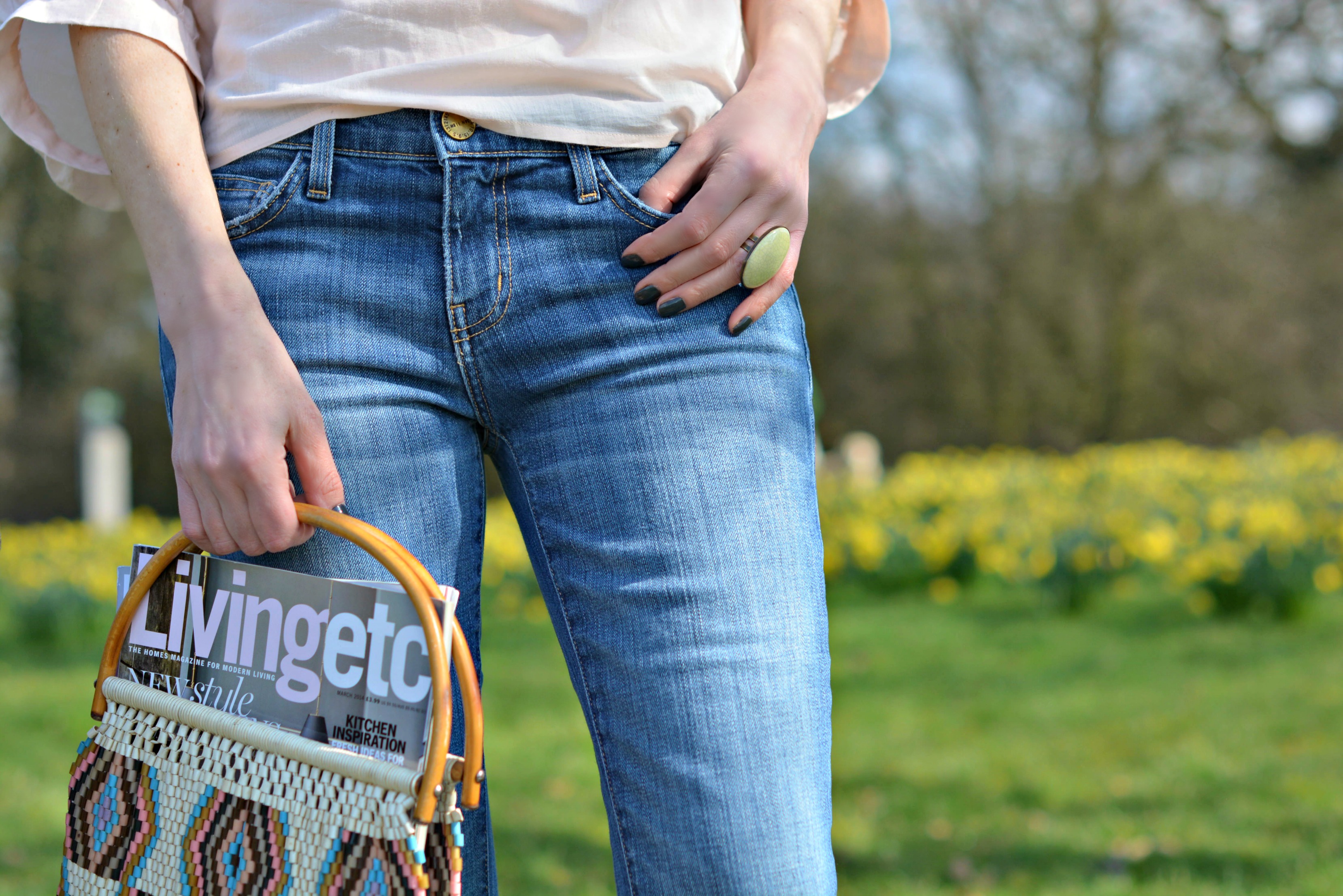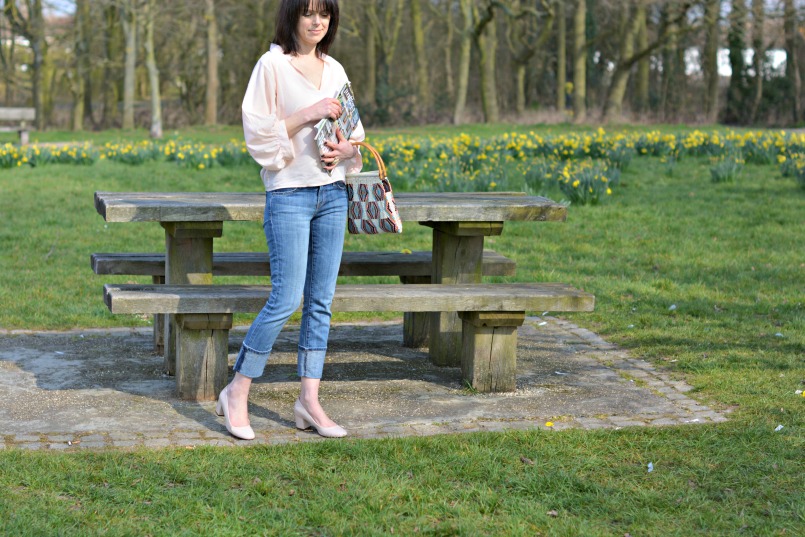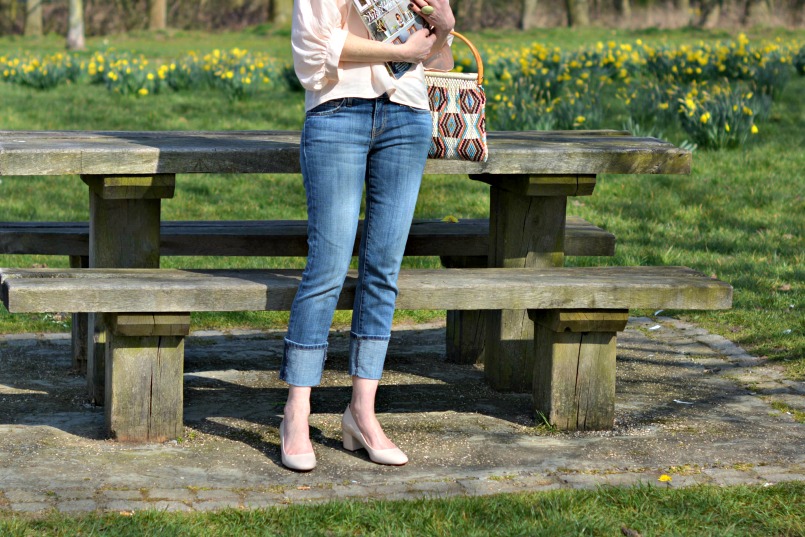 Current Elliott cuffed jeans
As ankle freezers these jeans are perfectly placed to showcase any shoes to maximum effect. Coincidentally in this case they're in keeping with the era although I will be styling these shoes completely differently over the coming months. Picture the pretty pale pink of the shoes paired with my grey leather skirt (see it here) & with white jeans, here. Divergently contrasting the light colour of the shoes with this dark floral dress or with black leather trousers. The terrific number of styling variables marries well with my ethos of getting the utmost use from every item in my wardrobe.
Have a look at my post 5 Rules for a Hard Working Wardrobe for a straightforward explanation of how to accomplish this.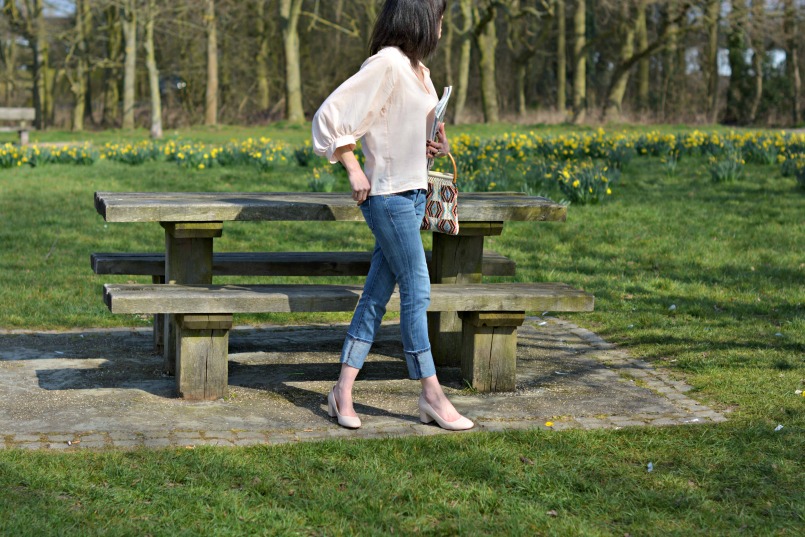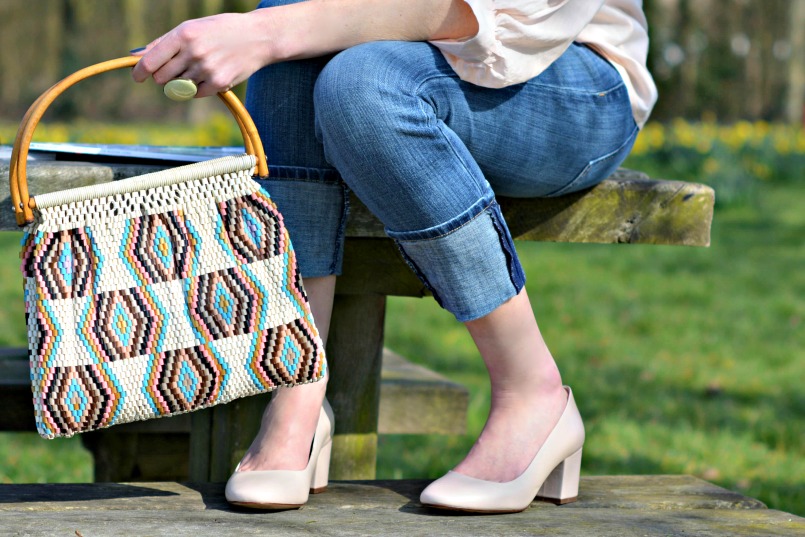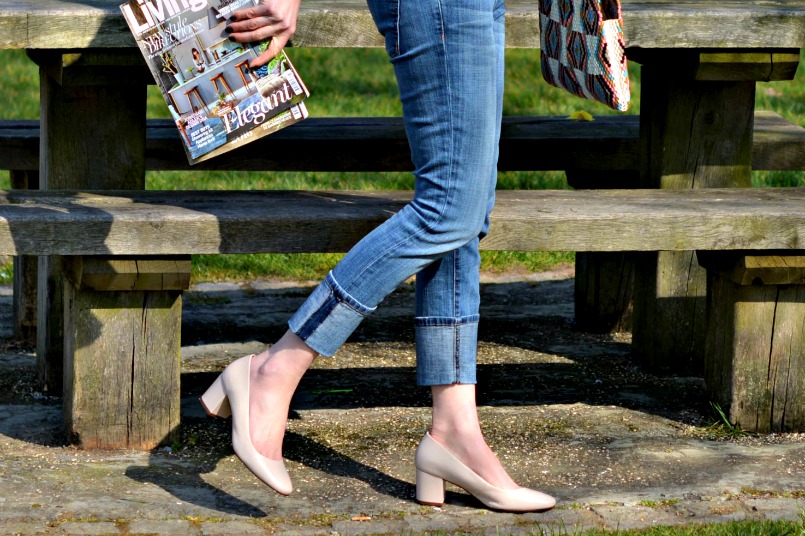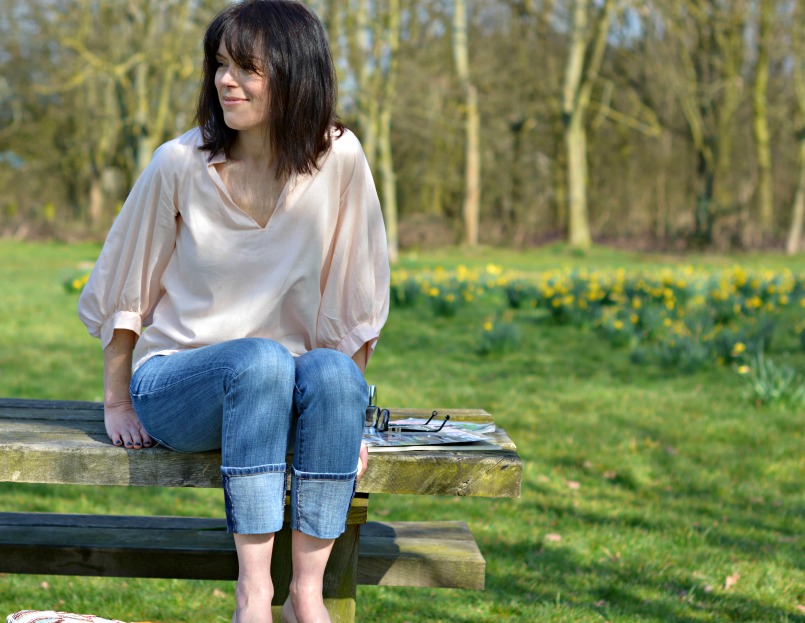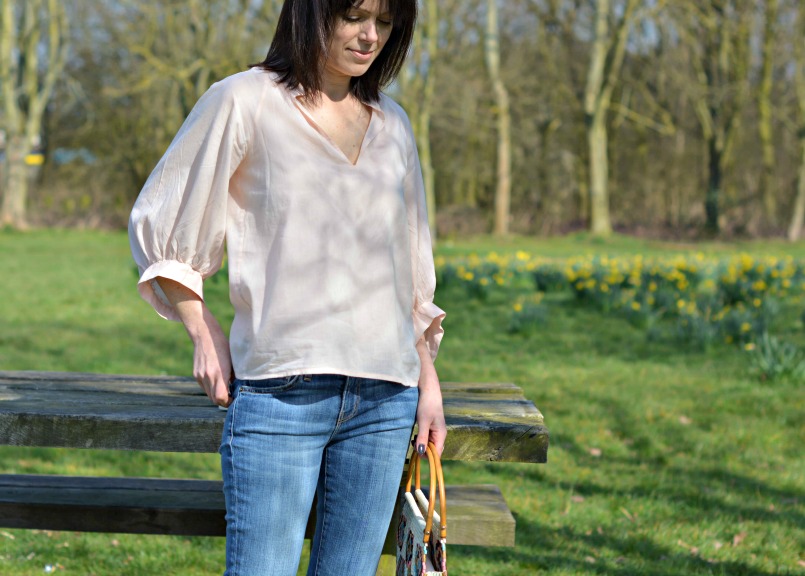 The day I shot this outfit was gloriously sunny so the fine cotton of my BA&SH shirt was ideally suited particularly as the colour is a perfect match to my new shoes!
At risk of being too matchy matchy I opted for my brightly coloured woven bag which incidentally adheres to the "Nana" theme. Would you believe I bought this bag 28 years ago from a vintage shop in Perth?
Crazy right? I think I paid $5 for it – bloody ridiculous! Designed to store the handiwork of knitting Nanas everywhere, I imagine its early life & original purpose with warm & fuzzy feelings.
However today it makes the funkiest of vintage finds with which to carry my home deco magazines.
I shudder to think how old it actually is, being made of woven plastic it has remained in pristine condition. Equally it'll never decompose whilst paradoxically being the antithesis of FAST FASHION! Oh the irony….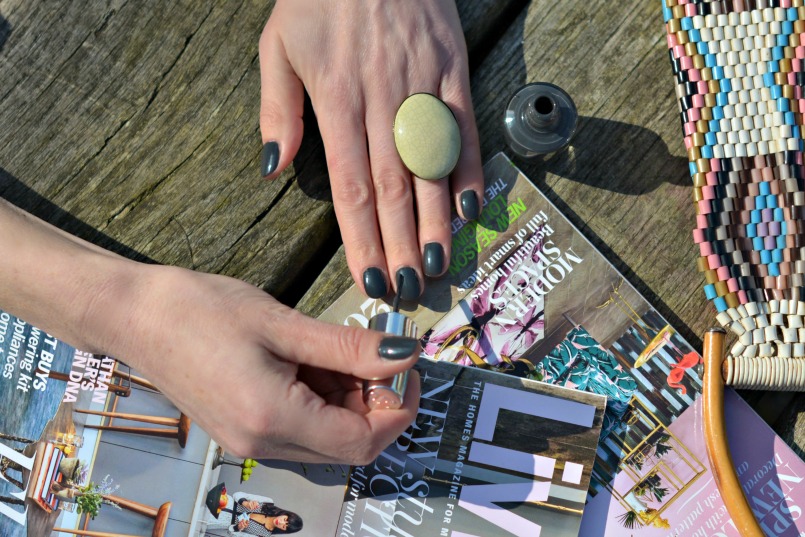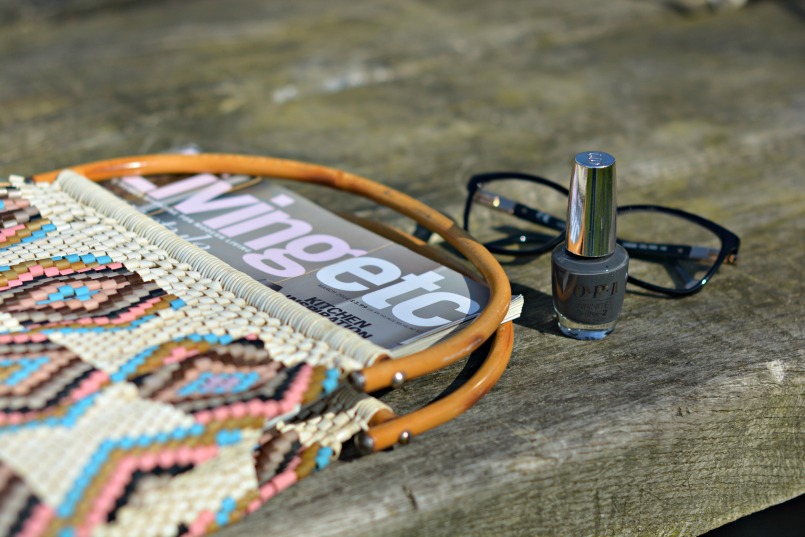 More OPI love from me, this time in the colour of steel grey – called Strong Coalition.
Thanks for popping by & thank you so much for sticking with me though I've dropped back to just one post a week. The loft work is creeping to the finishing line & the floor downstairs has dried out so I'll be ramping up to two posts again soon. In a few weeks I'll be including posts about the design details of our loft conversion for those who are interested.
Have a lovely Easter break everyone,
Mx