Blue pinstriped cotton, traditionally the reserve of city businessmen, is now regularly found in women's clothing styles. Crisp & elegant tailored shirts & shirt dresses like the one I styled here are commonly seen across all price brackets. However the look I most covet right now is not so easy to find, at least on my budget. I'm talking about a tiered or layered blue pinstriped cotton skirt such as this incredible one by A.W.A.K.E.
The skirt could be floor length maxi, midi or to the knee but more importantly than length it should be quite full in volume. I'm seeing this as a very easy breezy summer styling piece to dress up with heels & a business shirt or down with a t-shirt & sandals. It has VERSATILE written all over it. Damn if I can't find one under £300 to test my sartorial spidey senses! However here are the exceptional beauties I found if you do happen to have the budget.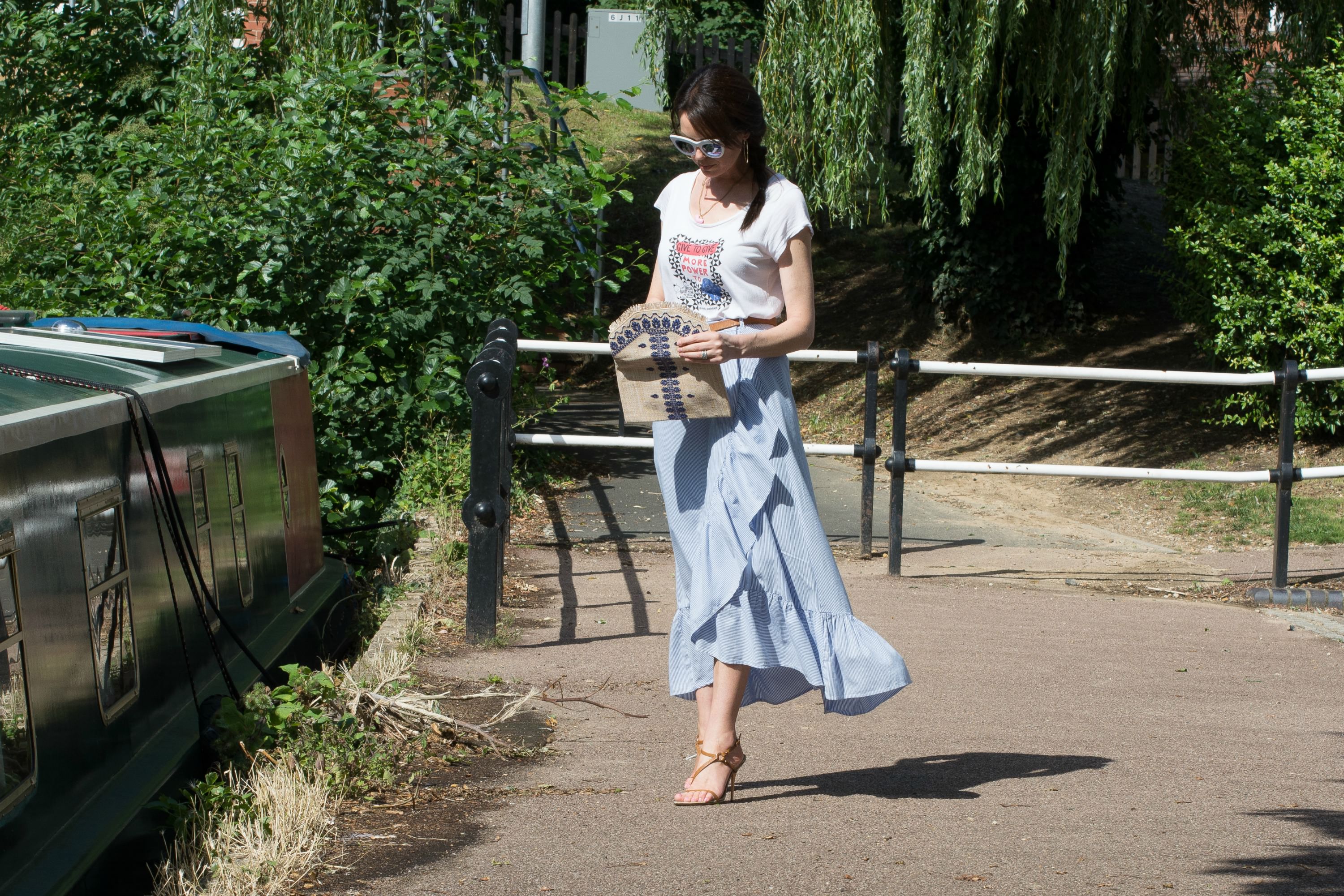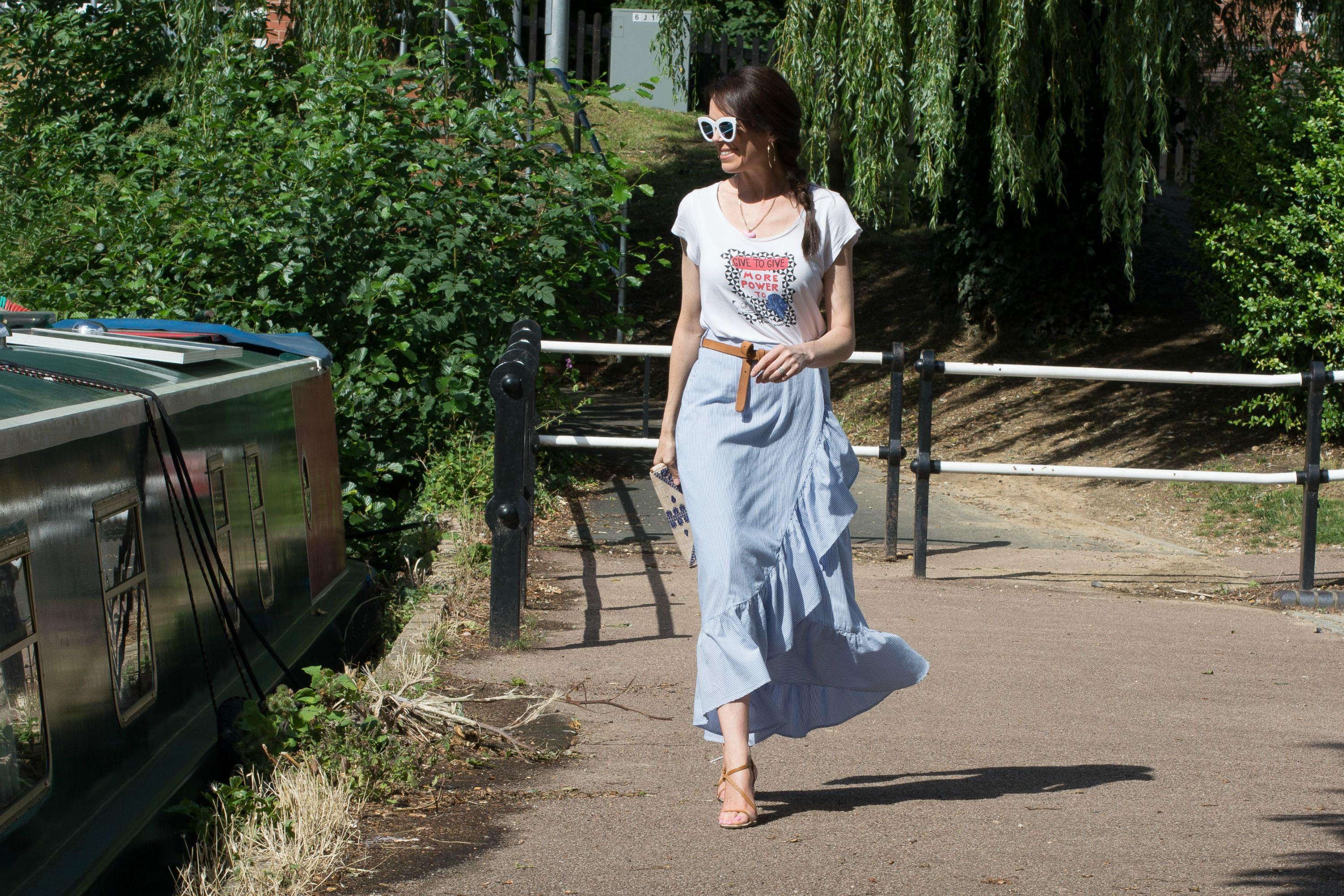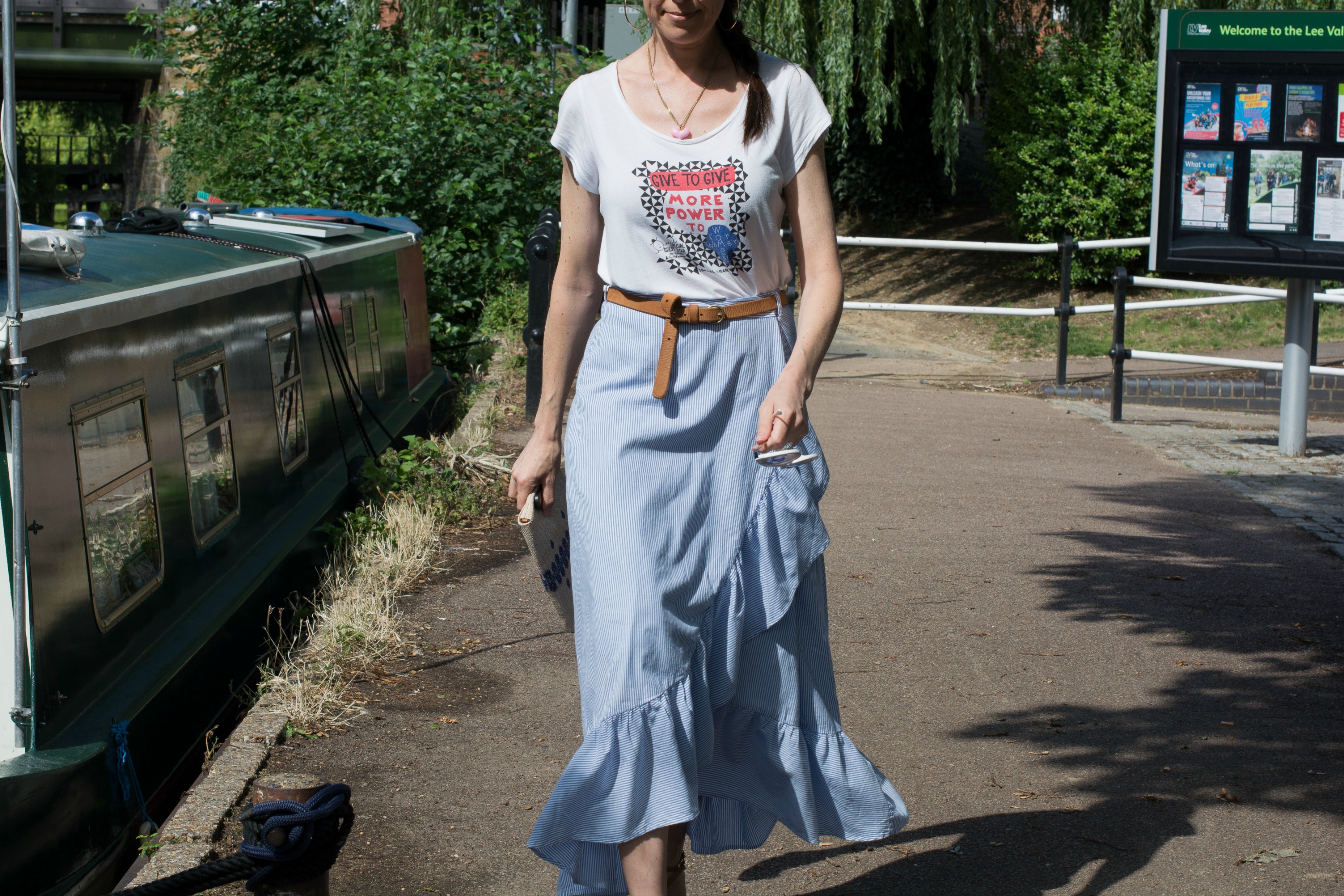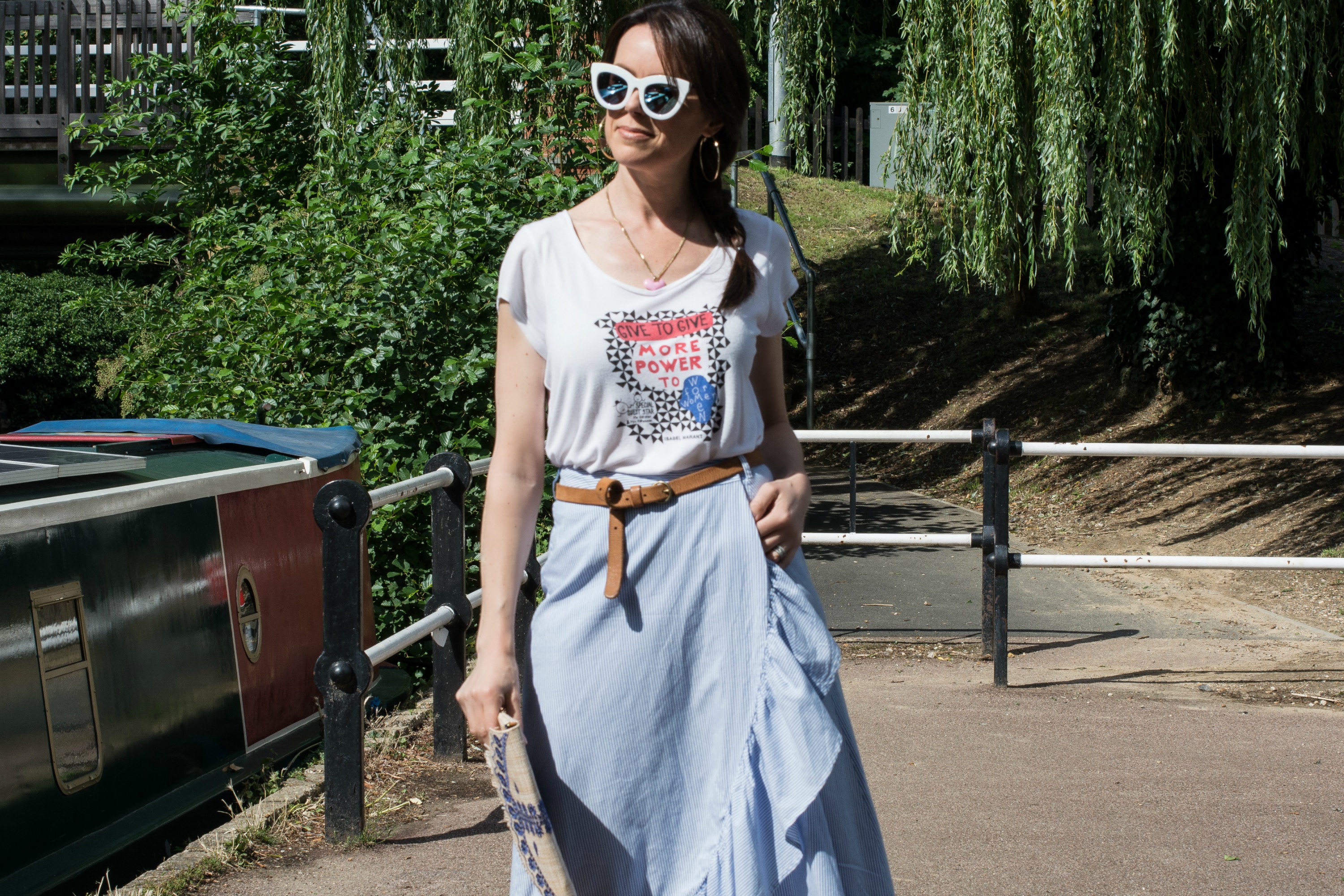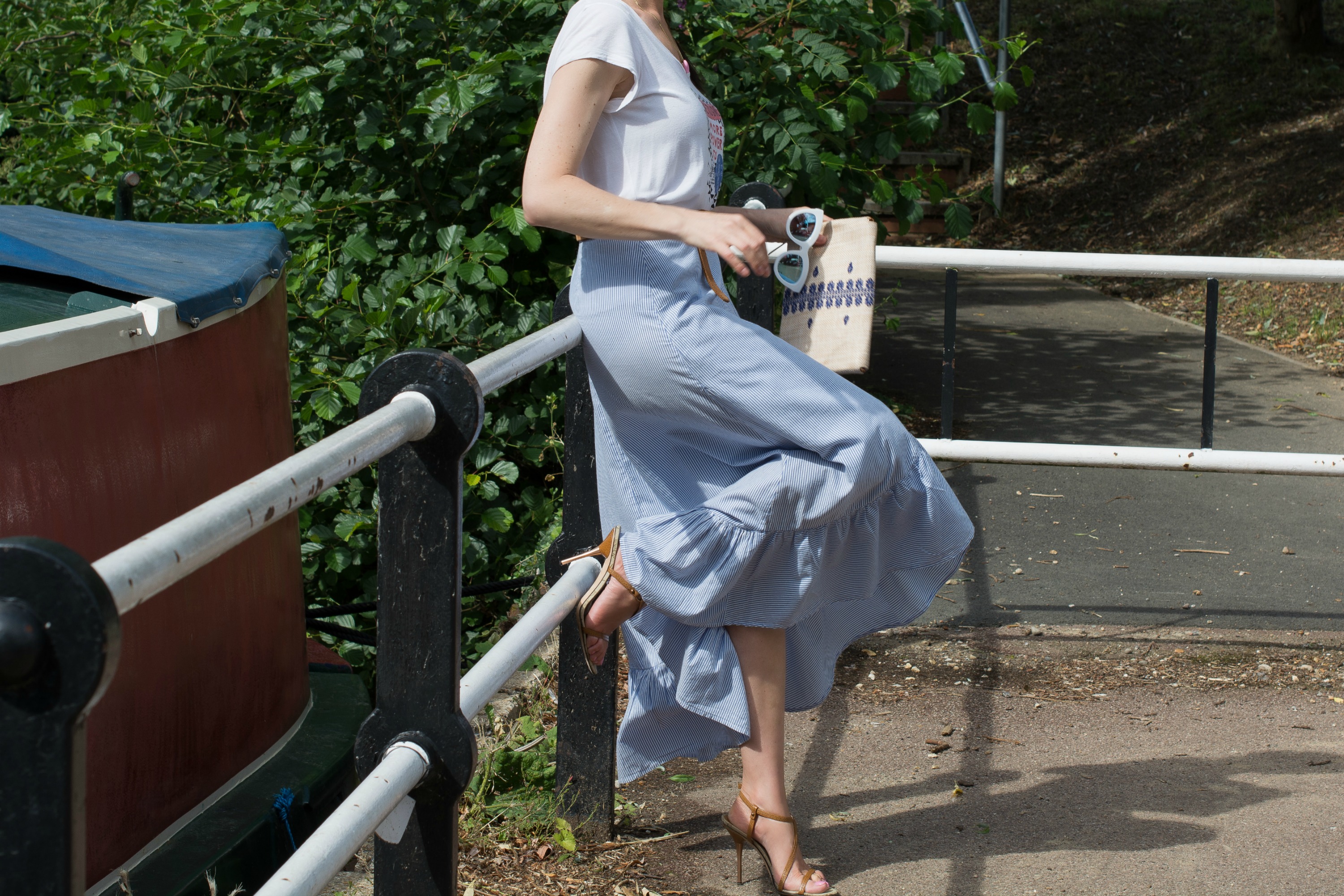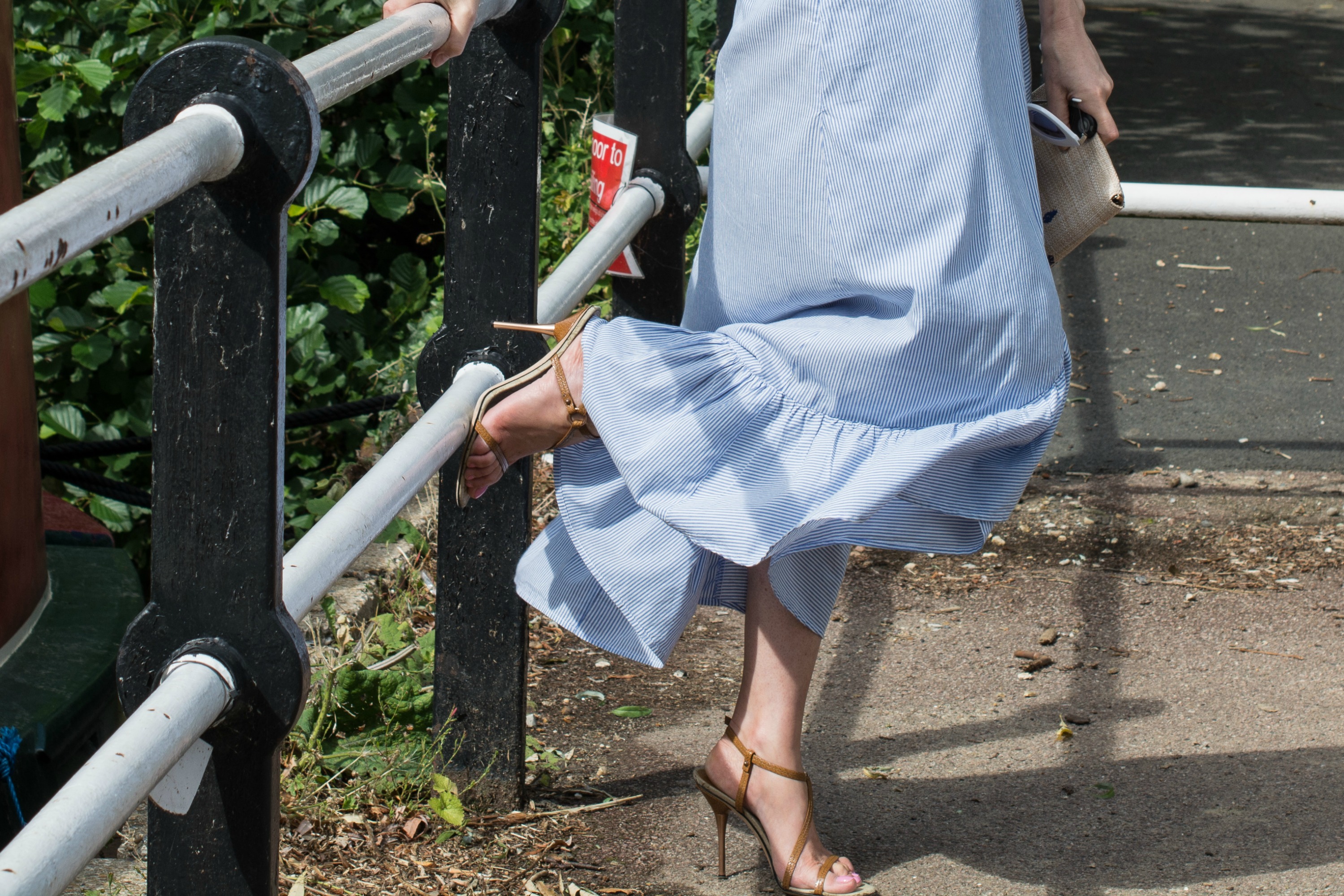 MARKS AND SPENCER PINSTRIPED RUFFLE SKIRT
To my complete surprise Marks and Spencer did a blue pinstriped ruffle skirt in their summer range. Unfortunately by the time I realised, it was in the sale & size 10 was completely sold out. Never the less I headed down to my local M&S to scope out the skirt & see if anything could be done with a larger size. After all the price was down to just £19 so it was worth checking out the possibilities.
I'm so pleased I did because there was indeed a very simple fix to customise this particular cut. The design of the skirt meant all I had to do was pin a simple fold in the waist band for the size 14 to fit properly. Yes I said size 14, I repeat that's size 14 people!
Perhaps you can see in my close up shot where there is an extra fold in the falling fabric behind the ruffled edge? I could easily sew this in place as the skirt is actually fastened by concealed zip at the back although to be honest I probably won't bother. In addition to adding the desired bulk, the larger size gives me extra length which is more than welcome in making this midi a maxi.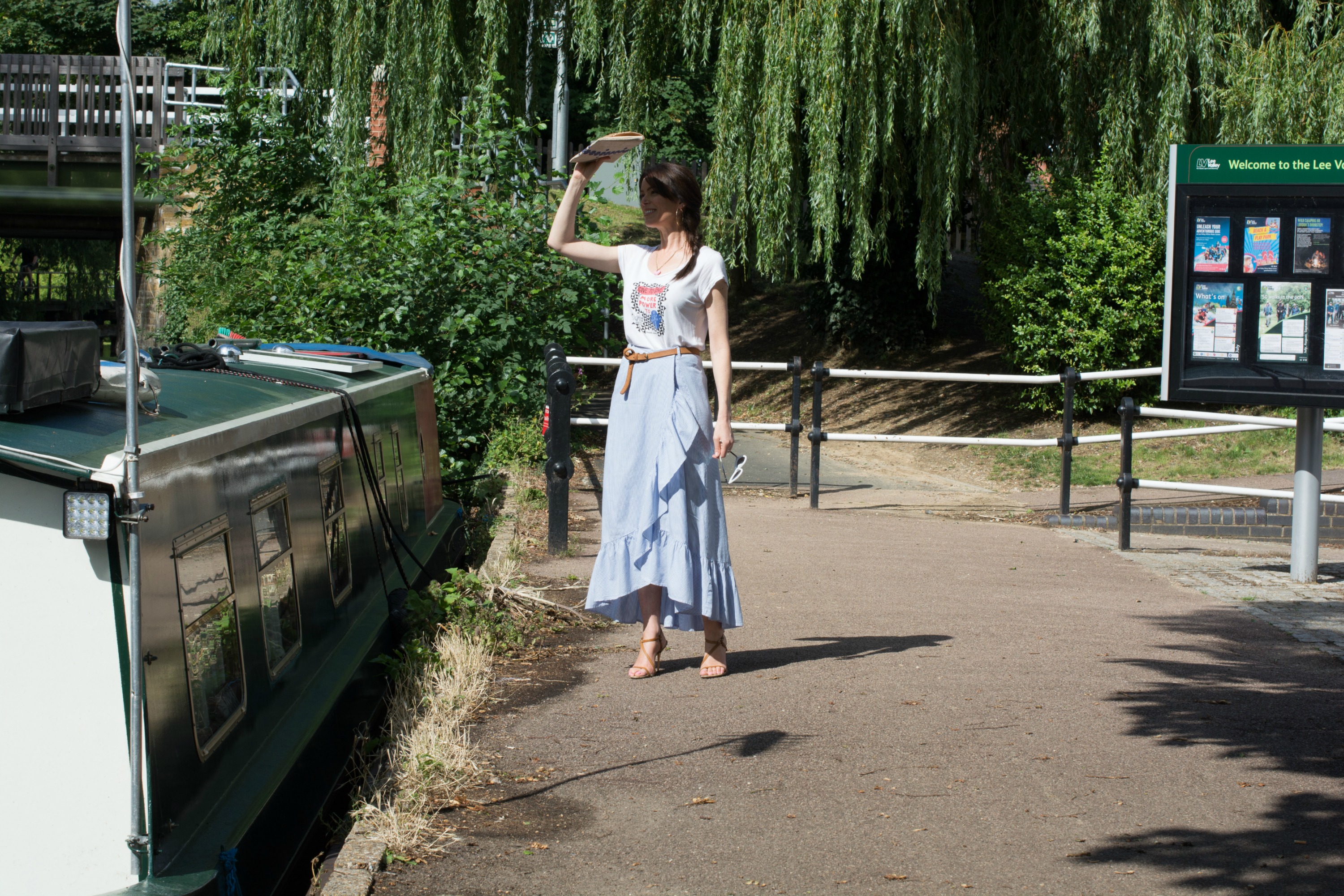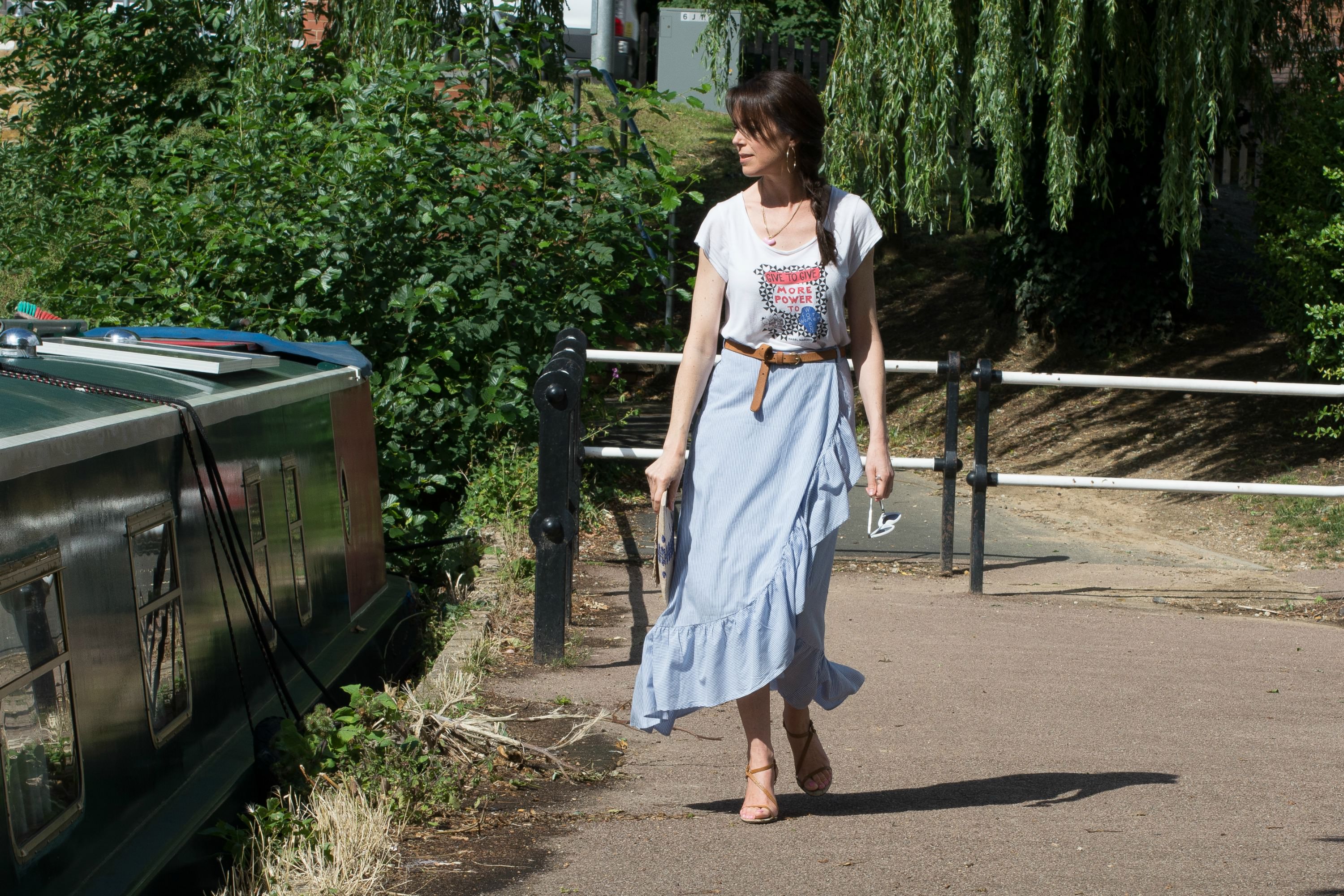 SHOP HIGH STREET PINSTRIPED SKIRTS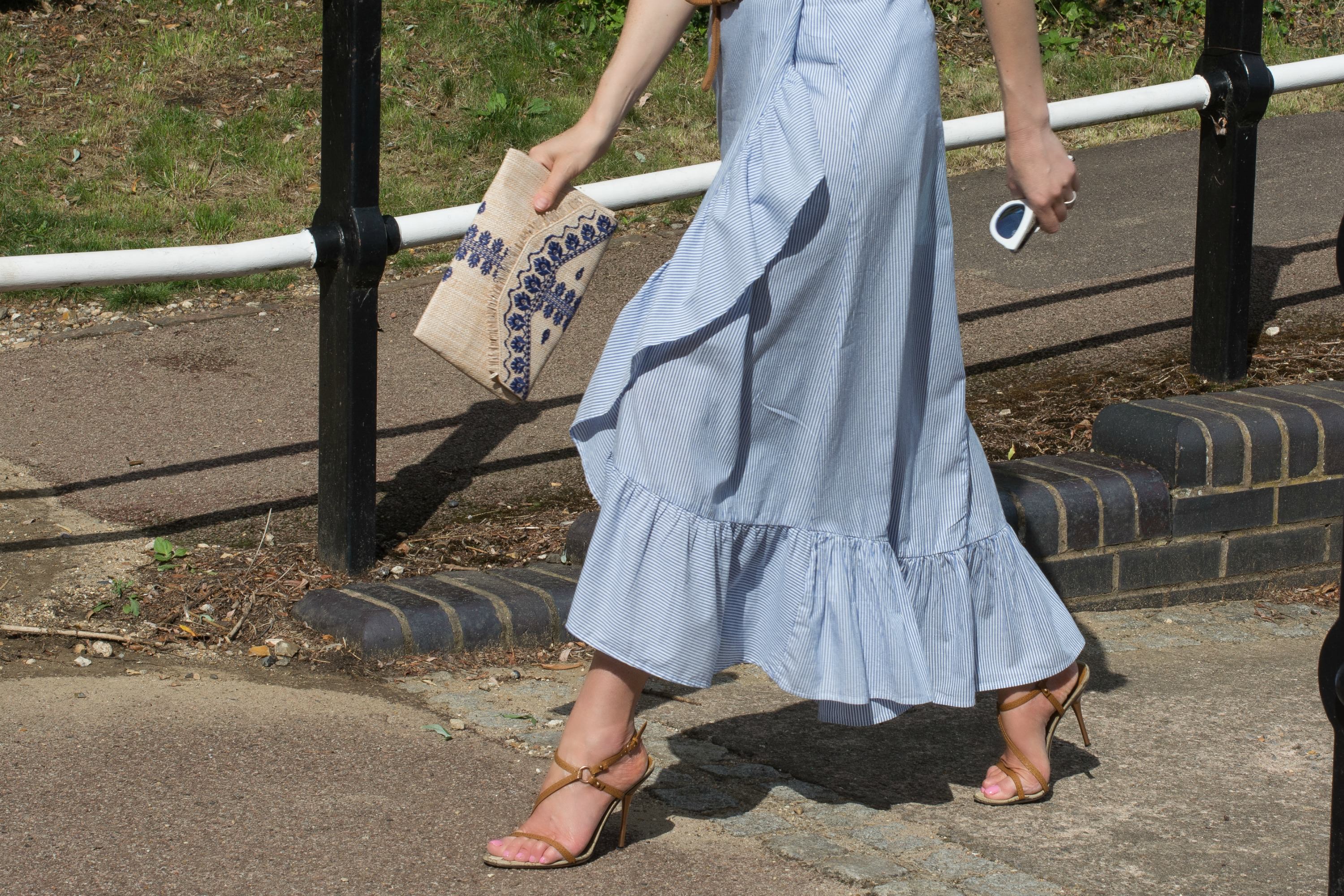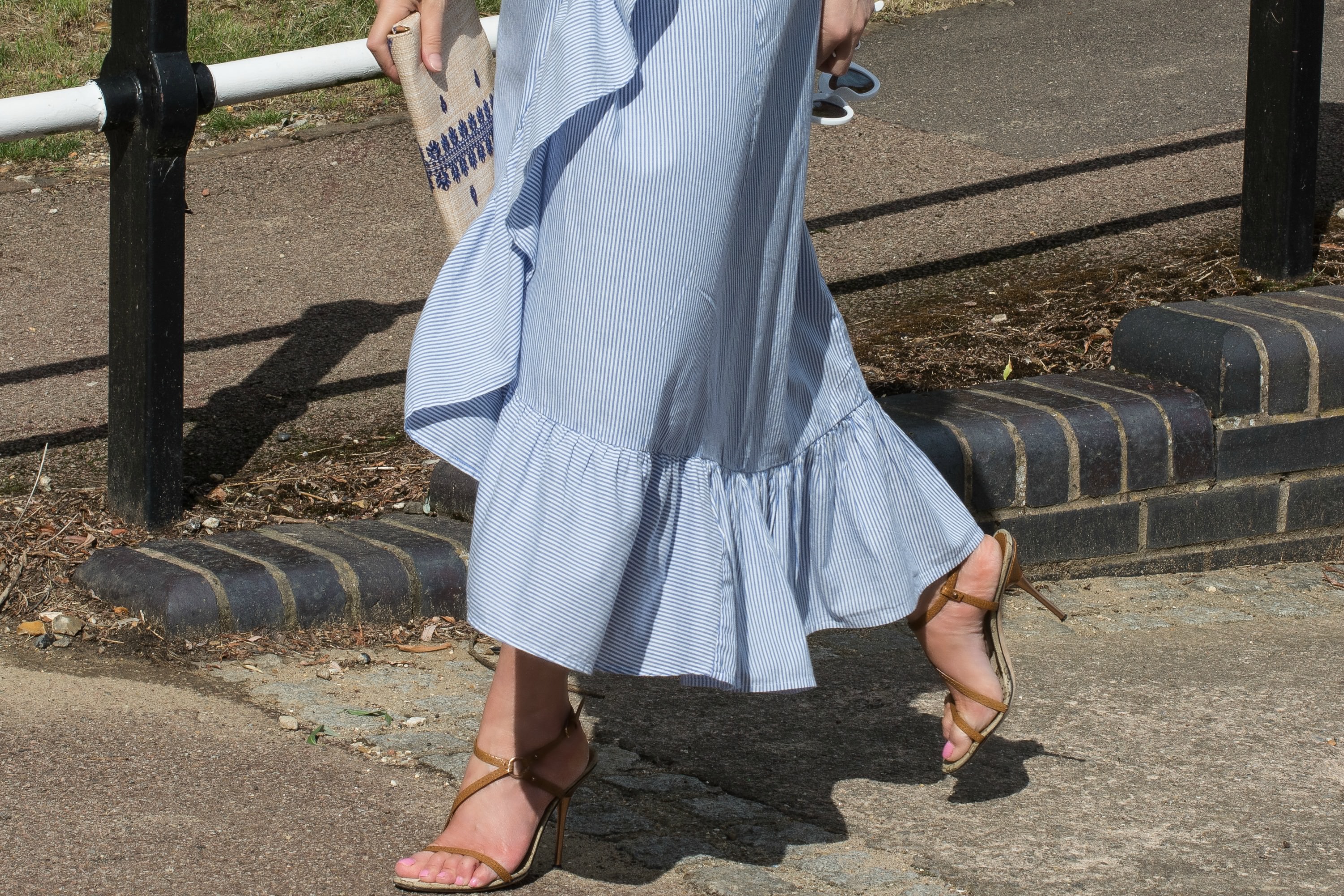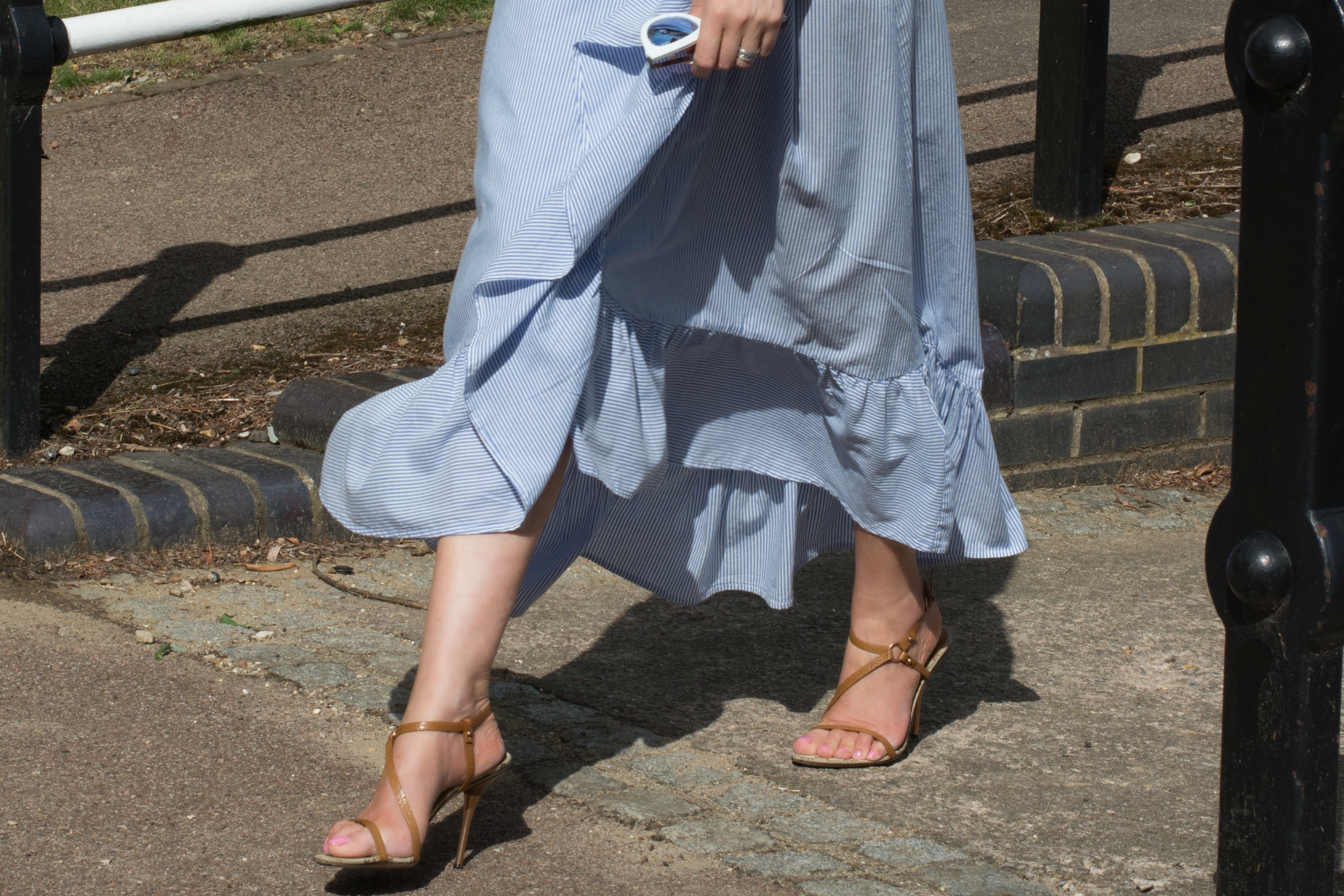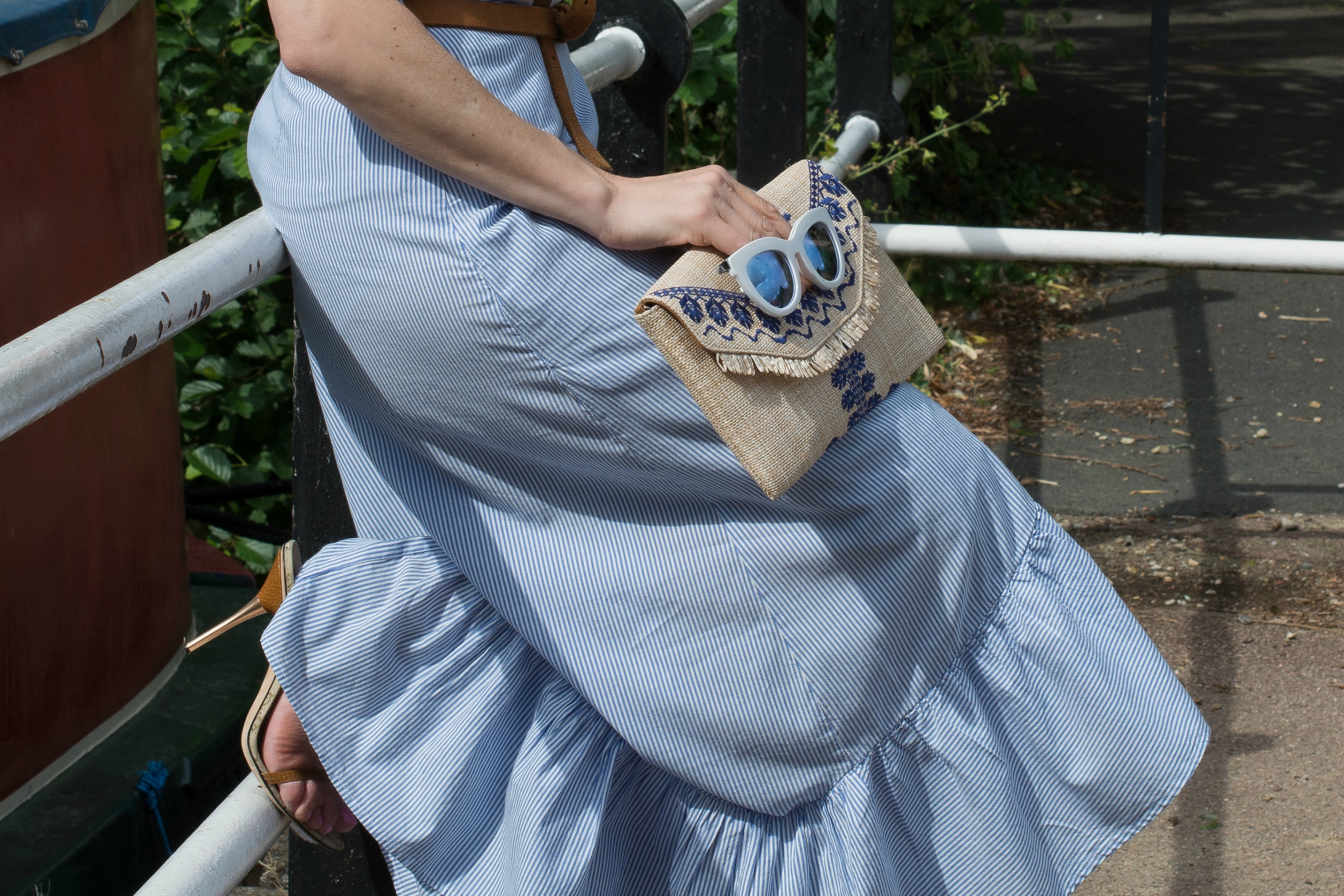 THINK ABOUT FASHION OUTSIDE THE BOX
Sometimes a simple tweek is all that's required to get your unique piece of funky fashion. Just like my post about customizing this dress, which incidentally is now on sale for £30. Before you know it you'll be wearing an original too!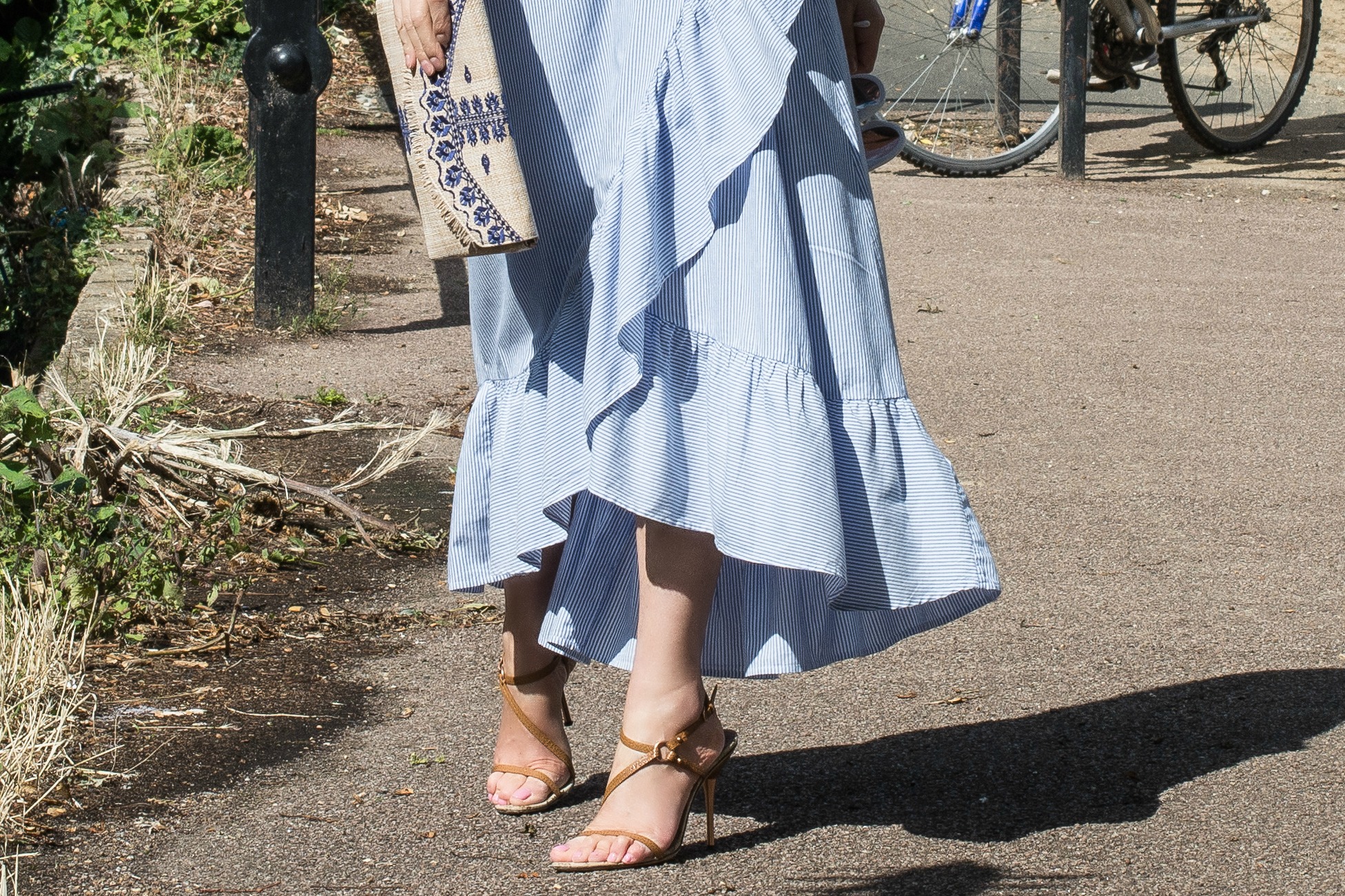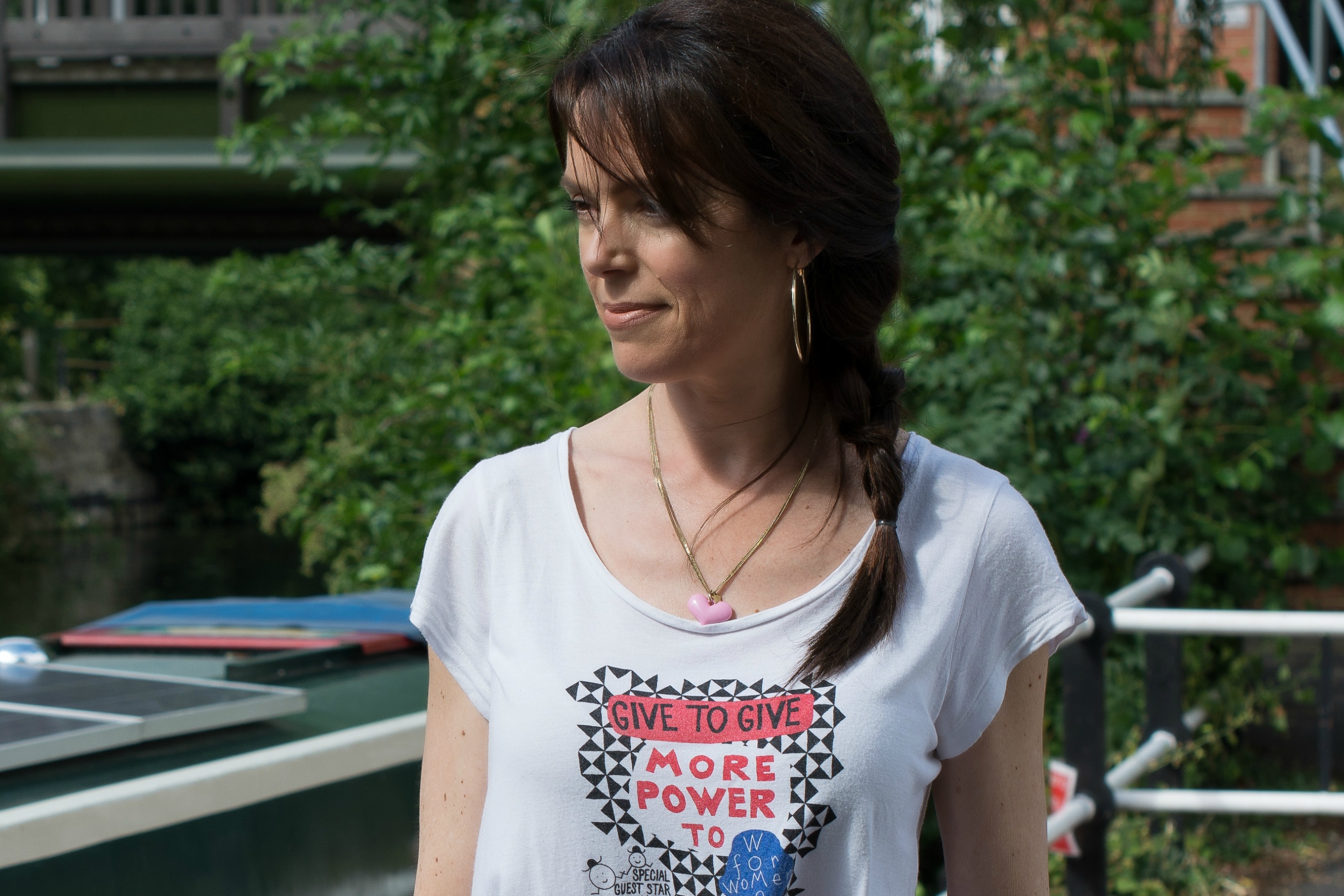 HELLO SUMMER HOLIDAYS!
So as of today I'm officially a full-time Mama again. Well for the next six weeks at least. We're just pottering around home with the occasional day in London & catching up with friends afar. All being equal I'll keep up with my weekly blog posts although everyone knows how school holidays can get crazy. I might simply re-publish evergreen content that I feel you may enjoy, who knows? Not me that's for sure! I think the best solution is subscribe to RCM so you always stay up to date despite my crazy manic schedule. Come mid August we're in Italy for two weeks taking in the wonderful Festival of Ferragosto. Rest assured I'll post fun daily reports to Instagram from the Adriatic so please remember to turn on your notifications.
Lots of love, Mx