As we headed to Cesenatico from Bologna airport our driver from The Hotel Beau Soleil informed us of the fortuitous time we'd chosen to visit.
Unbeknown to us it was Ferragosto here!
Ferragosto, a celebration involving an enormous amount of food is on August 15. Originating from the Roman Empire to mark the end of hard labour in the fields. Later the date was adopted by the Catholic Church for the Assumption to Heaven of the Virgin Mary.
Regardless of my atheism I love a party, particularly one involving so much delicious Italian food. Additionally I was excited by the prospect of a new experience at our regular holiday destination.
In 4 days not only was there a special lunch & dinner being served in the Hotel but also a party later that night finishing with fireworks on the beach!
Luckily I'd brought my fabulous new Dodo bar Or dress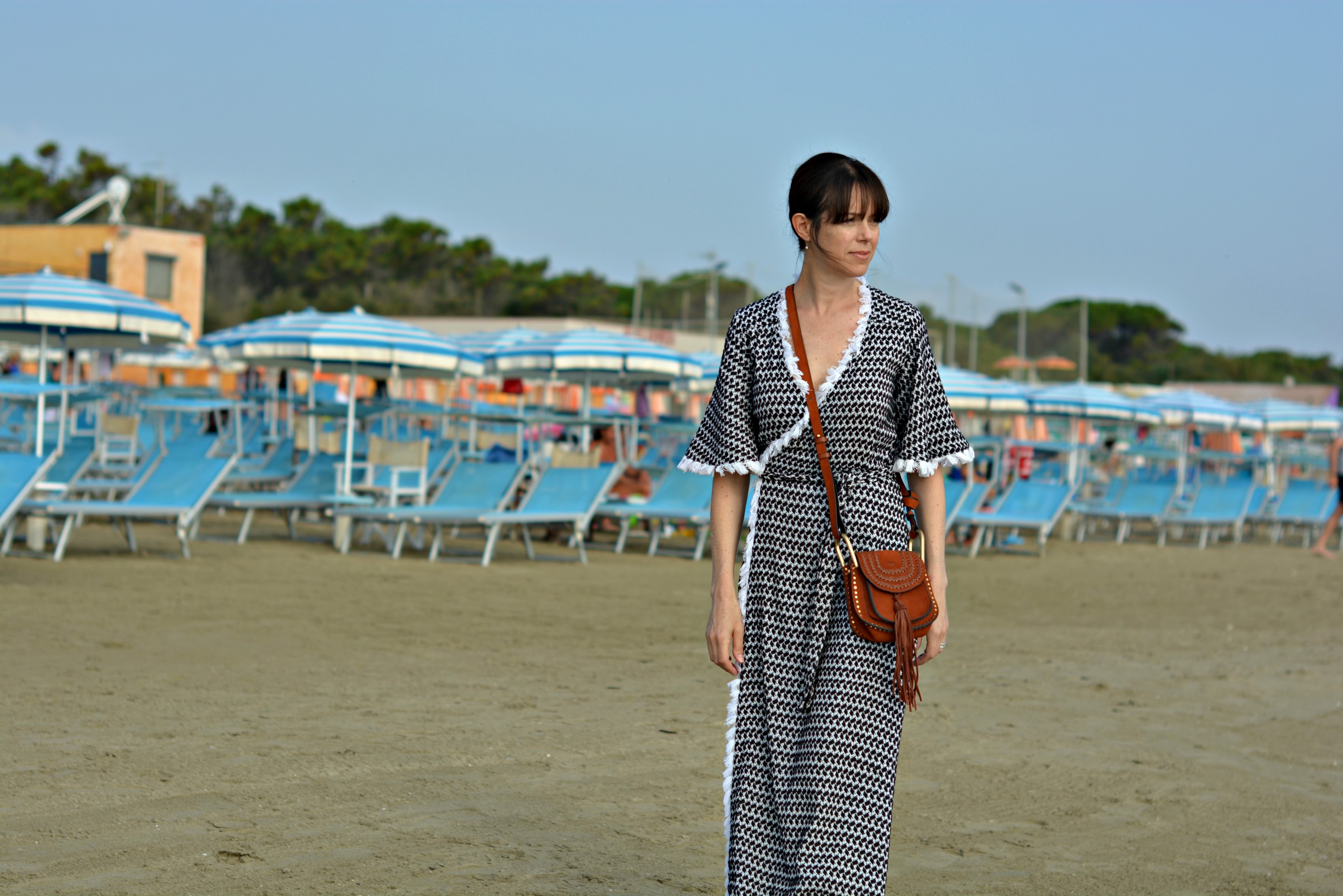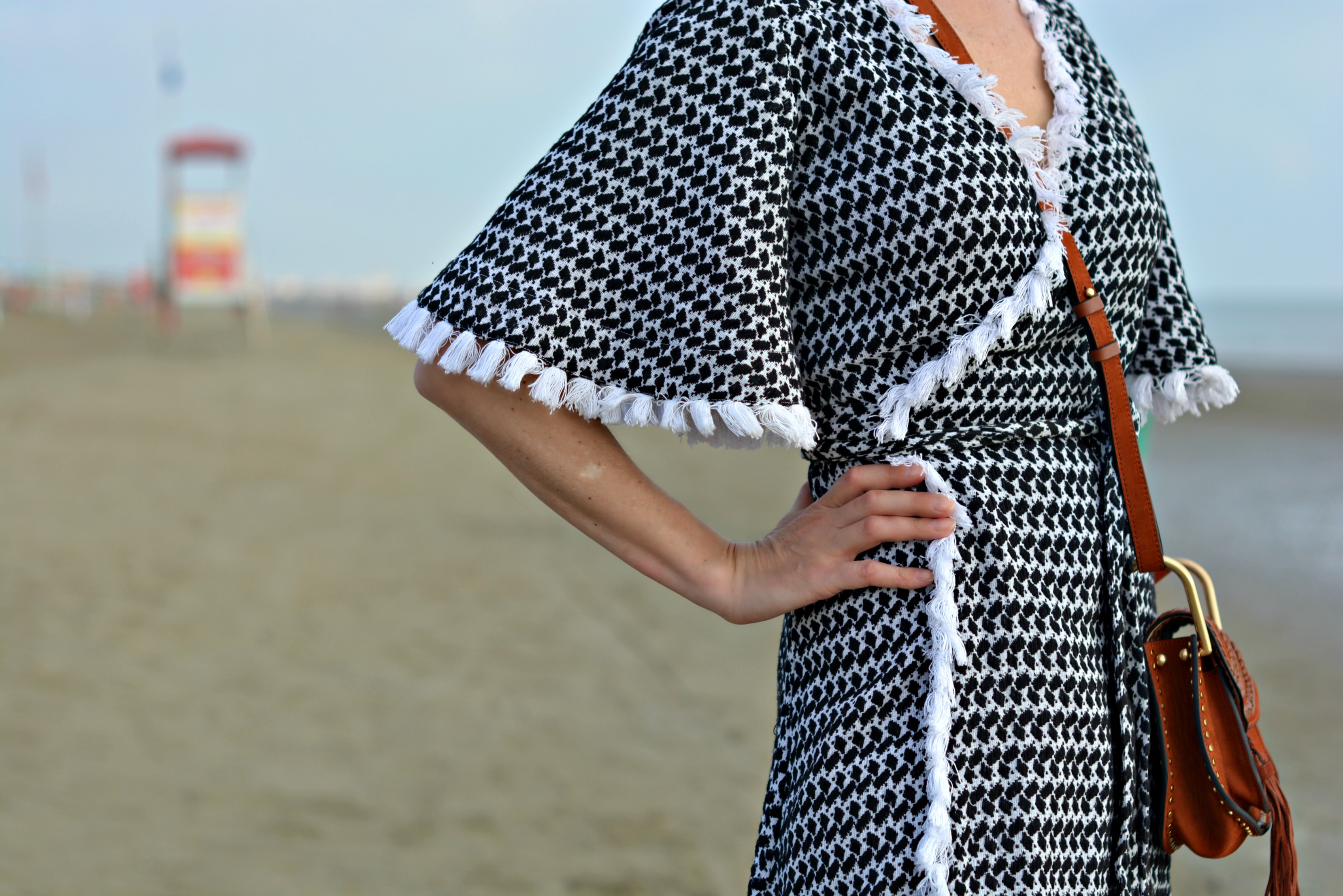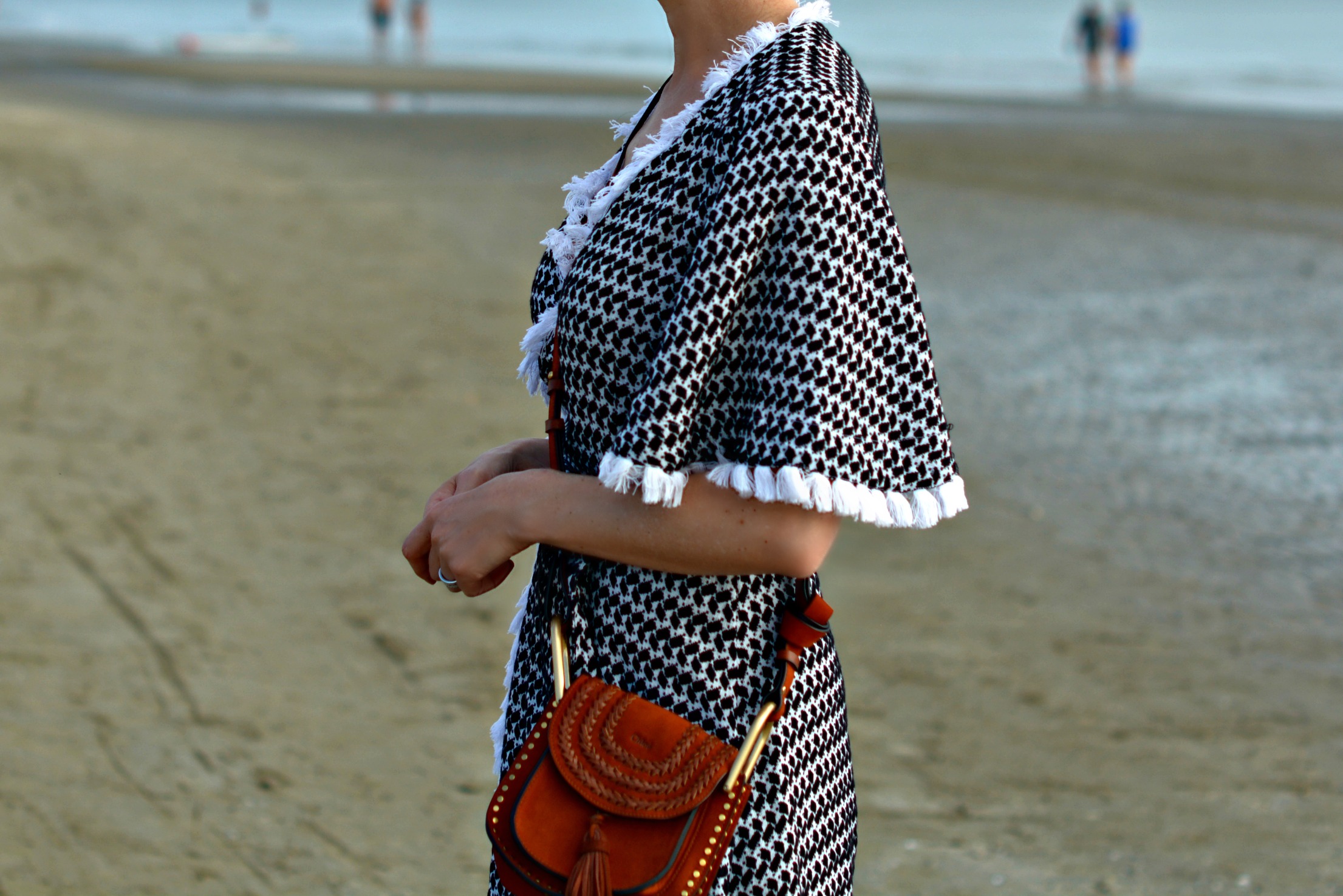 This black & white Dodo Bar Or dress is tailor-made to party on the beach!
Even though I'd planned to wear it with heels I decided to go with my gold Havaiana flip-flops instead. As it turned out they were barely visible underneath anyway yet when I caught a glimpse of the gold I was very pleased with the effect. Besides I had the new Chloe Hudson drawing the eye firmly away from my feet. This bag is the epitome of festival chic, ideally suited for Ferragosto & the quintessential marriage for this bohemian dress.
Don't be too envious, little Chloe was merely on loan for the day.
When your beautiful Italian friend has a bag obsession greater than your own, you know she'll have a couple of new treats to share when you next visit wink
UPDATE : The dress is now completely sold out but I've managed to find a few pre-loved options for you below. Bonus that the prices are much lower than the original! This dress won't date & can be styled differently such as over jeans like I've done here.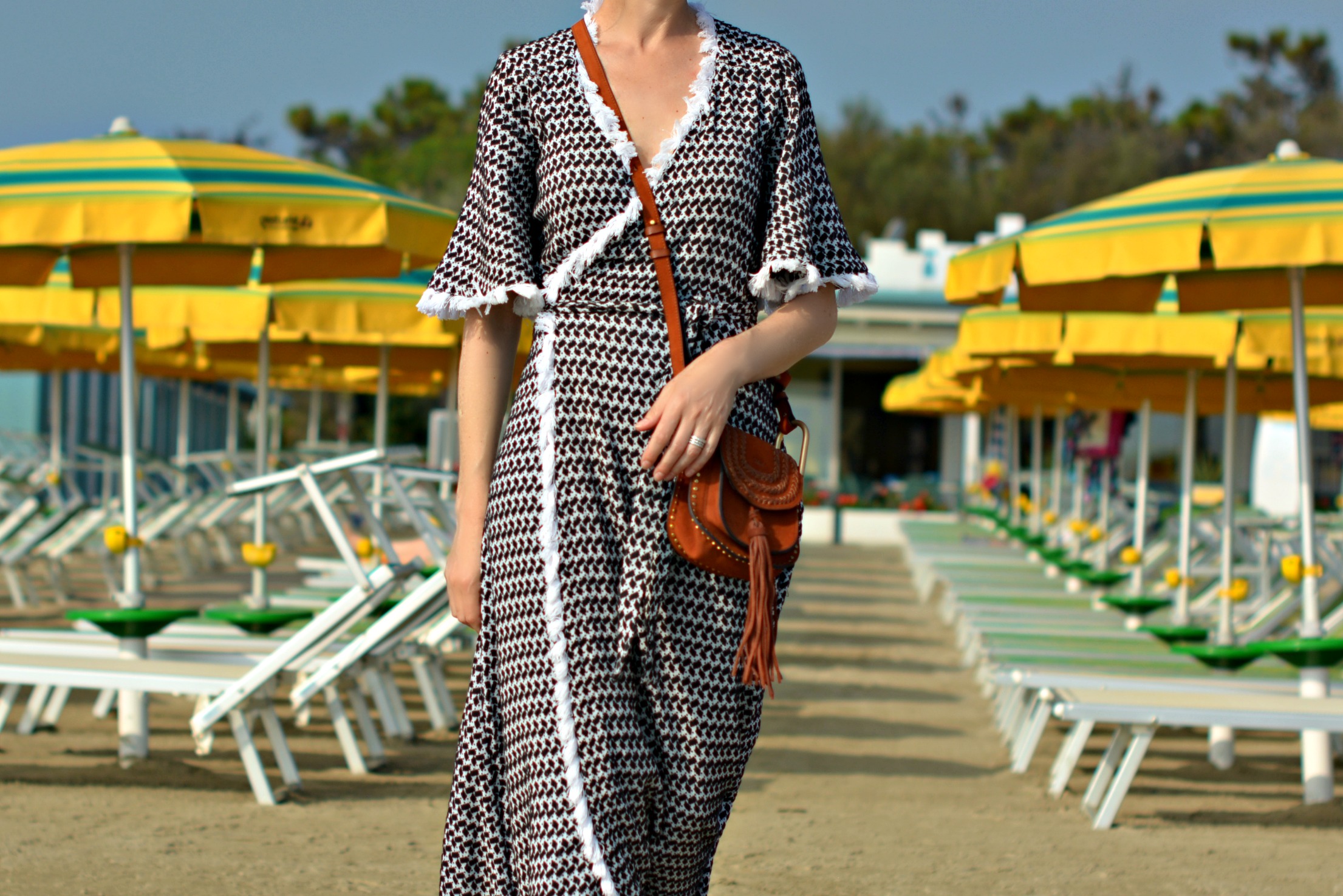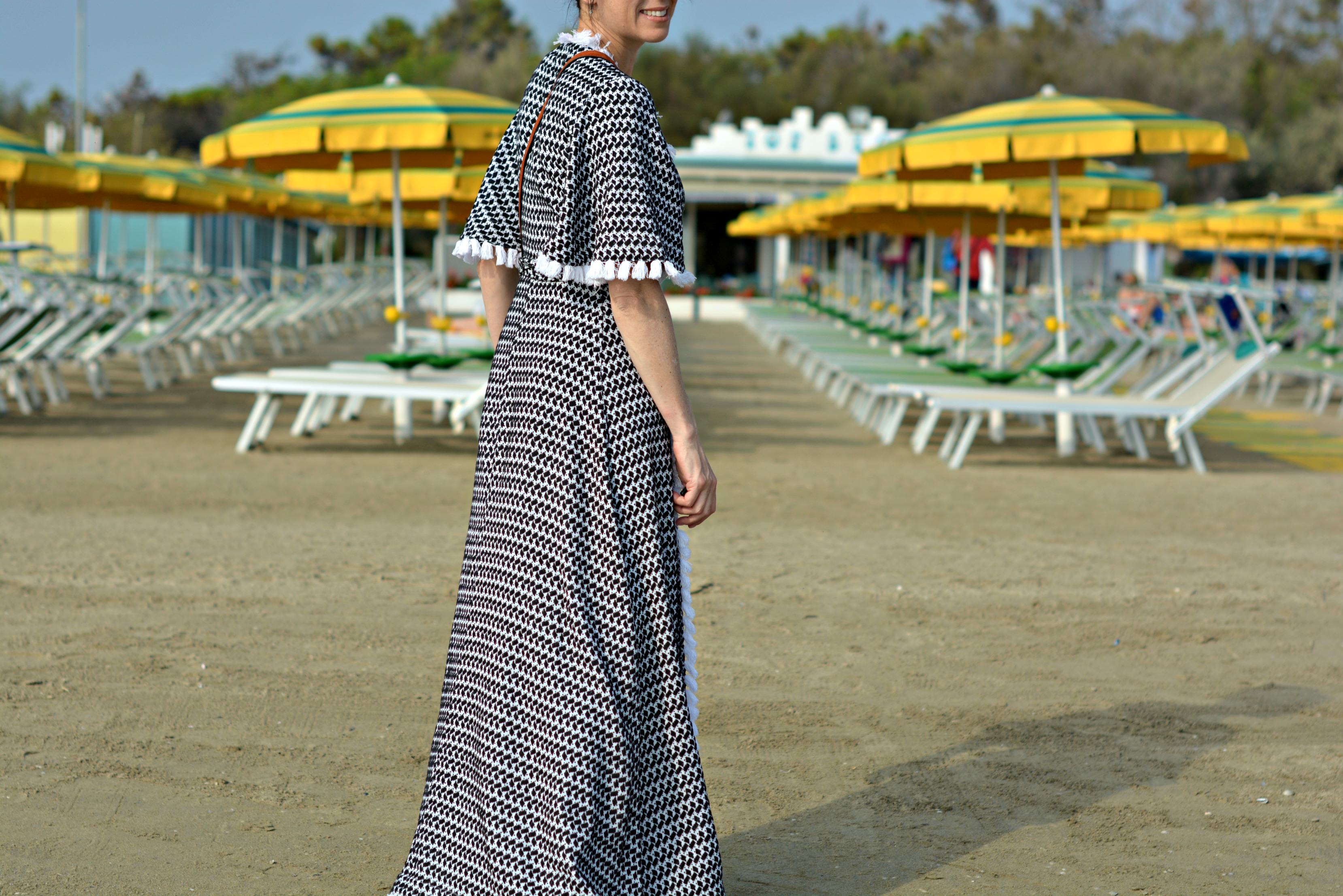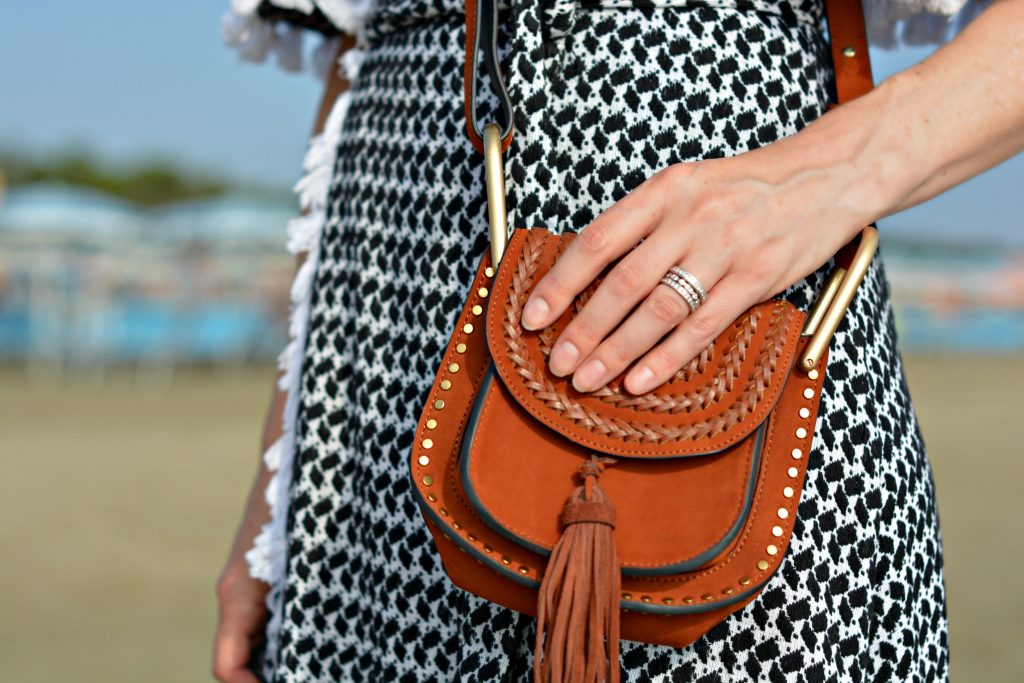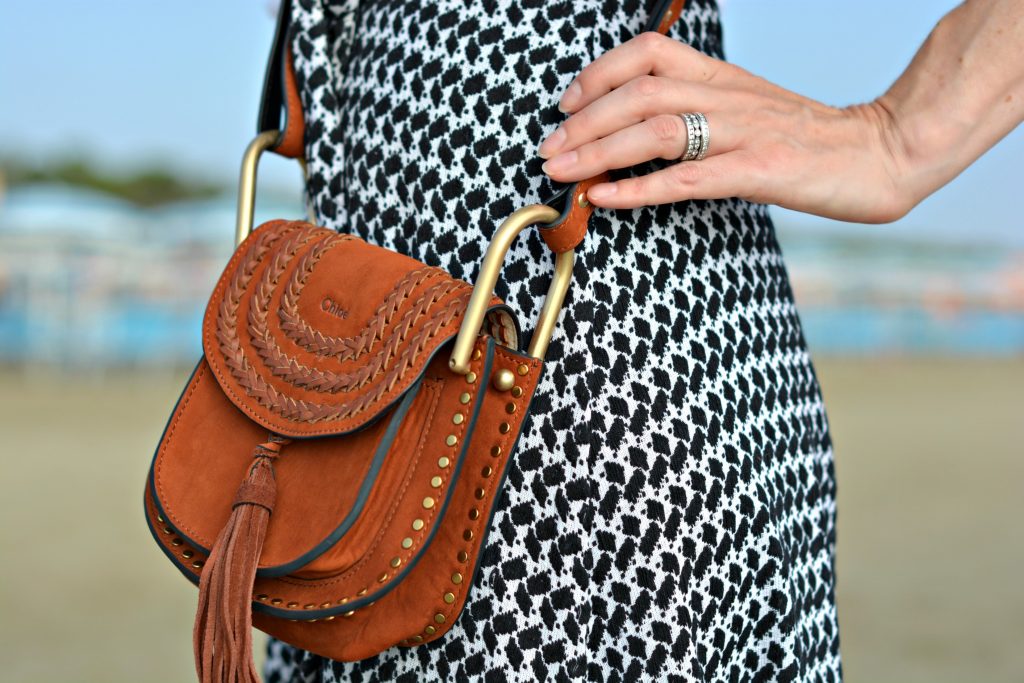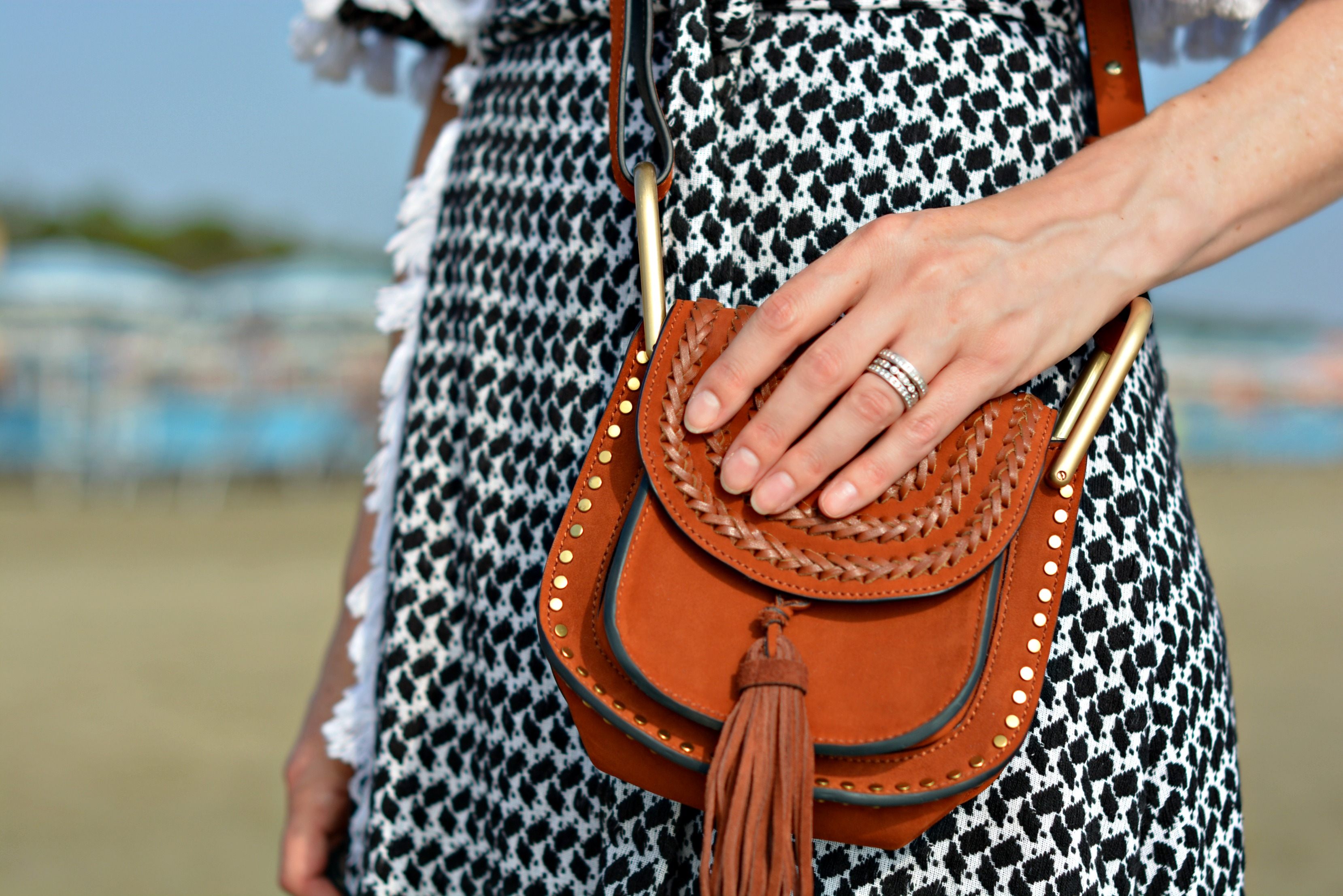 Adore this look but investing in high-end designer handbags is not your thing?
Fear not my friend!
I've found a couple of similar items at affordable prices for you to re-create the outfit.
My hair is well overdue a trim
Add blazing sun & chlorine to the mix & my ends are completely fried! See here how I over-came the frizzies & created this cute side bun for the party. I'll take you through this simple Up-style step by step – What's more, my hair was straight from the pool without washing!
As for the natural make-up, you can read my tutorial here if you missed it a couple of weeks ago.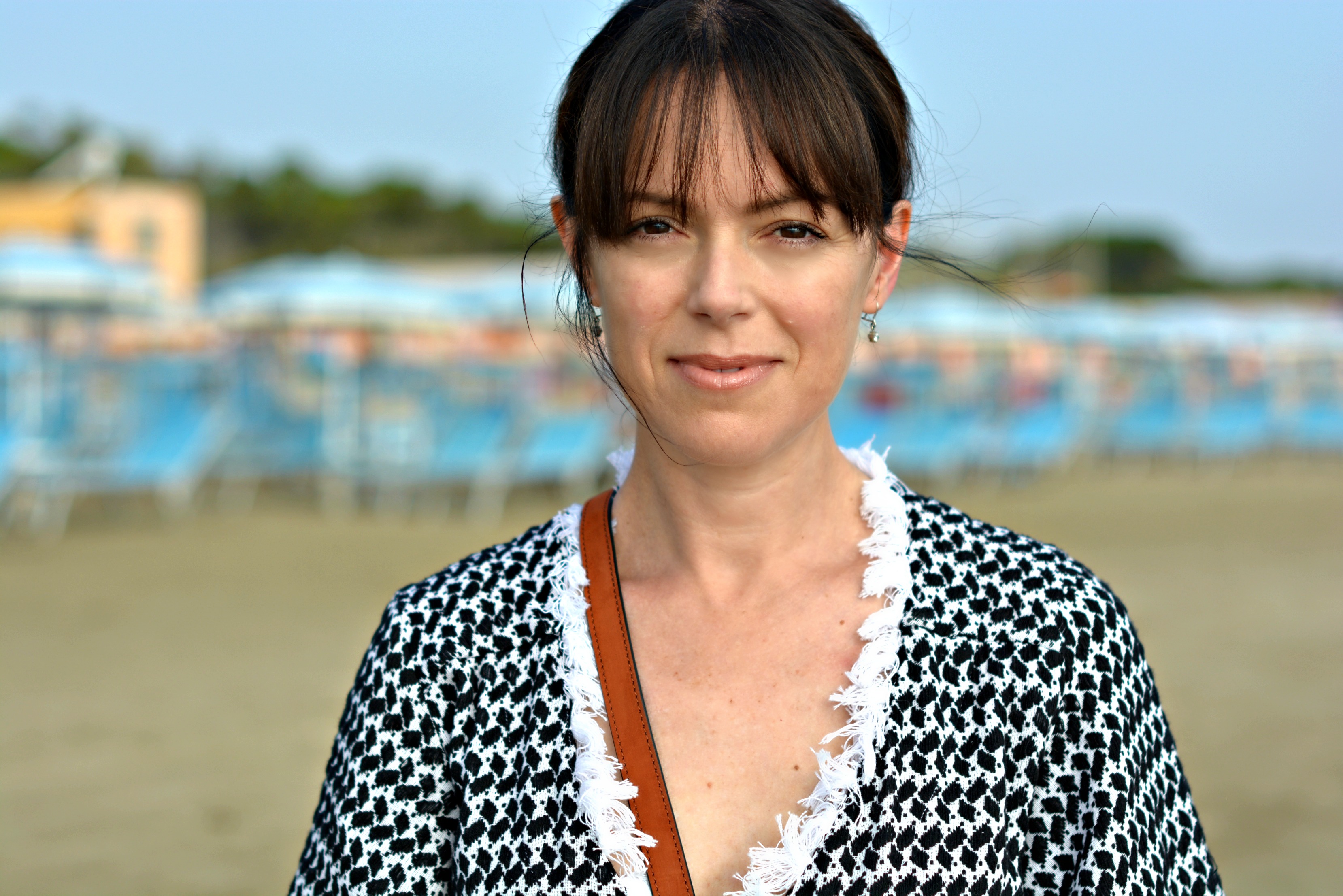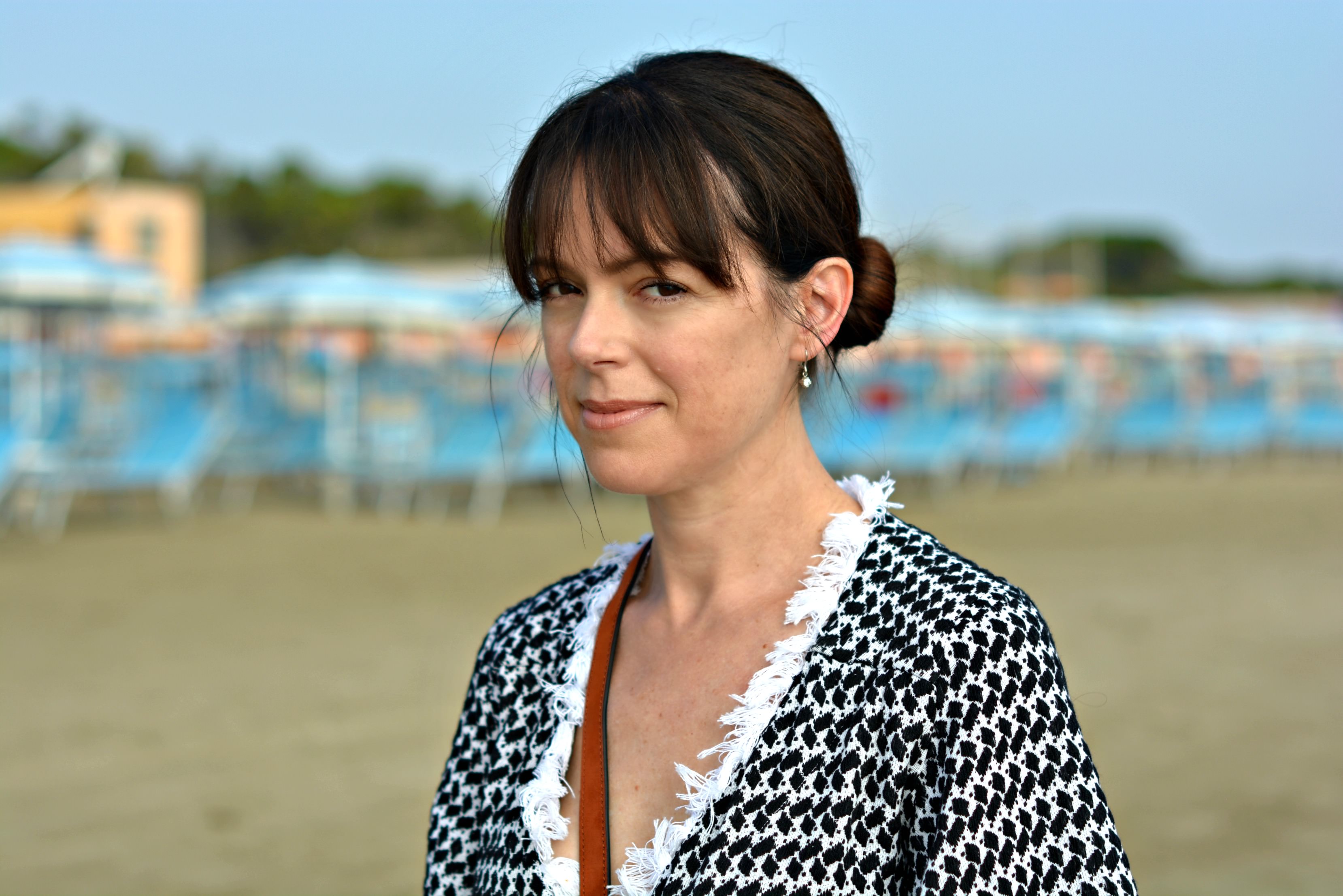 I re-published this post because this year I decided to take a blogging break while we're on holiday here in Italy. To be perfectly honest our trip is pretty much exactly the same anyway, I'm even wearing the same dress! To see some photographs of the incredible feast we enjoyed for Ferragosto last year take a look at this post. Right I had better run up & get dressed for dinner, Ciao!
Mx