Just before we get into the nitty gritty of home hair cutting I wanted to tell you about my latest beauty discovery. It started when I noticed a number of your questions from my last make-up post concerned setting spray. Do I use one, what are they like & do they actually work? Initially my response was that I don't rate them to hold make-up in place although they're quite nice as a way to cool off in hot weather. Then I got to thinking that perhaps I should research the face mist phenomenon further since it seems to be gaining popularity lately.
coincidentally my favourite beauty brand, Caudalie are celebrating the 20th anniversary of their face spray, Beauty Elixir. They kindly sent me a limited edition bottle to try & I have to tell you it completely won me over the moment I inhaled a deep whiff of that first spritz! Not only is the scent divine but I played around with how to use it & discovered it worked wonders hydrating my face when I spray right before moisturizing. So to be clear, my face is actually damp with the Beauty Elixir when I apply my regular cream. Later in the day I also use it as a pick me up, would you believe it actually gives my skin a glow? Anyway take a look at the Caudalie website for more info, I think the 30ml bottle is amazing value for £12 & definitely worth a try. For more of my Caudalie reviews you can see eye cream here & their incredible serum here.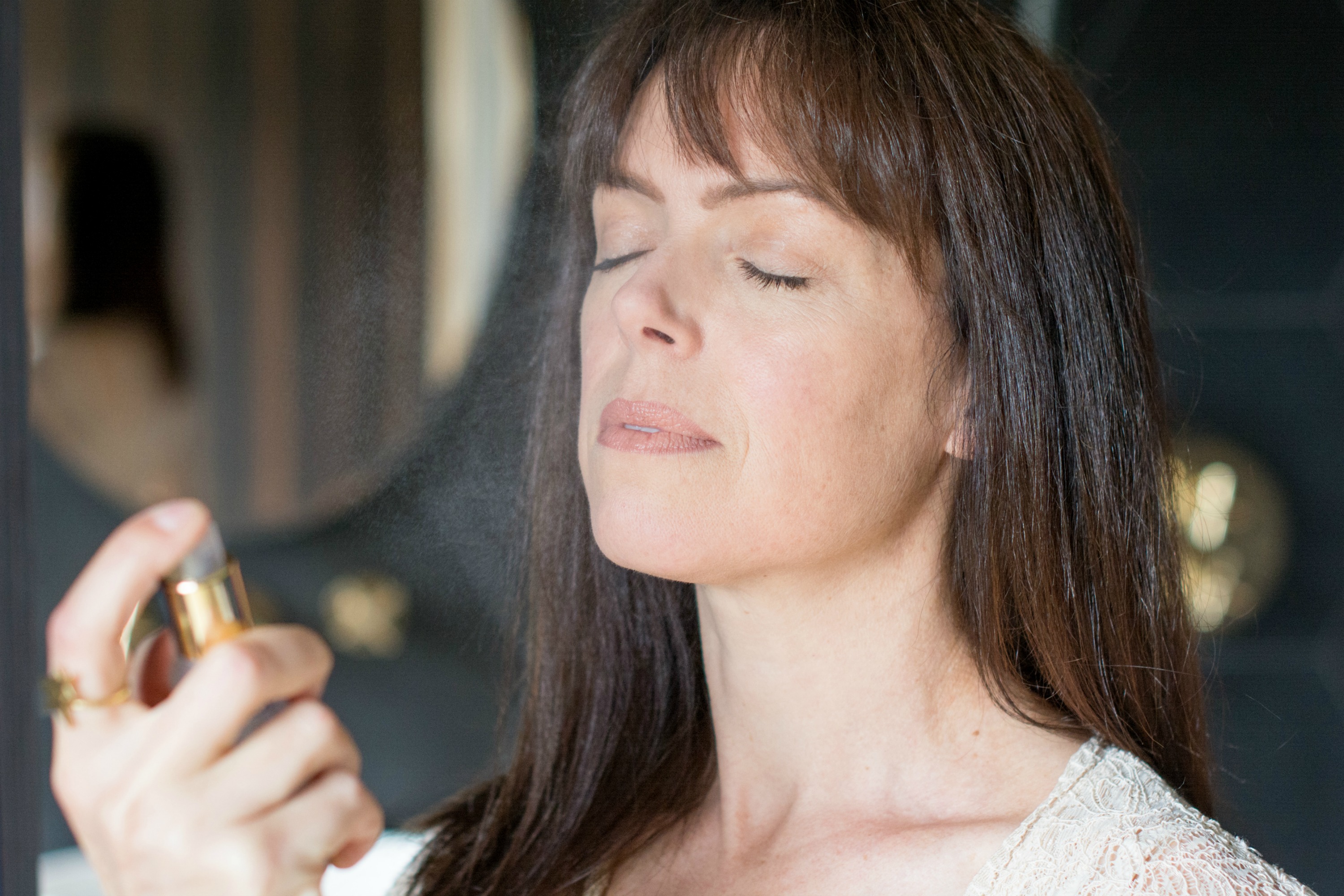 DIY Fringe Trim Tutorial
If you have a fringe or bangs you'll know how annoyingly quickly it grows out. Usually well before your next scheduled salon visit & certainly before the rest of your hairstyle needs a re-fresh. So what do you do, go to the salon every two weeks? I suppose if time & money is no issue you can do this. However most women aren't able to so they tolerate hair in their eyes or wear a part until the next appointment date rolls around. Not ideal is it?
Fear not dear reader! I am about to teach you the easy way to trim your own fringe between salon visits!
Before you attempt this, buy a pair of budget hairdressing scissors & a cutting comb. Regular scissors or sewing scissors won't cut hair properly so you'll end up with a wonky fringe. I've linked to some for you below.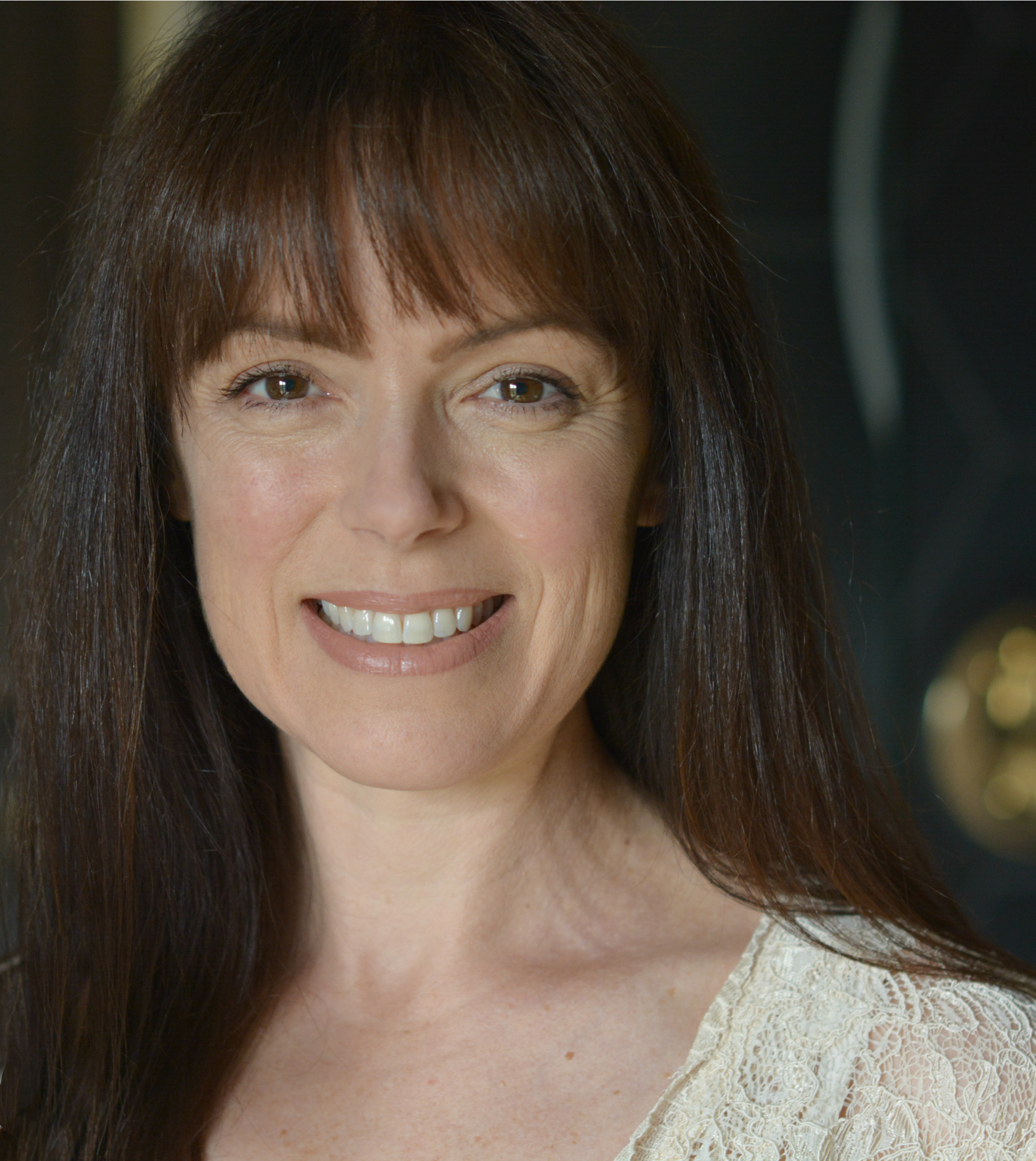 How to get the perfect BlowOut at Home
This is much easier to achieve with the right equipment. Firstly buy an enormous barrel brush & secondly make sure you have a good quality hairdryer & that's all you need. Work your way up in sections from your nape. For a silky finish I've found nothing better than TIGI Bedhead which I apply at the end. Be sure to avoid your roots though, otherwise you may need to wash your hair the next day. I generally get 3 days out of my blowout although to be fair, the second day is definitely the best. I find my hair flattens nicely after I've slept on it once. However if you're still not getting a good finish, nothing beats a quick whizz over with GHD straighteners. I also find these are brilliant for a quick fix up when my fringe goes a bit kinky, you know what I mean? If the straight look isn't your thing check out my technique for a simple cheat to soft beach waves here.
Oh boy it's good being back working, that break was so looong! I'm super excited about some ideas & projects I have coming up, plus a couple of trips sans fam…shhh more soon loves. Bye for now xxx