When I go away for a weekend I like to pack very lightly & if you think about it, there's really no reason not to. For a full day of sightseeing & shopping I need to be comfortable then for evening I require a quick change to dress up. A weekend away is such precious & rare me time that I don't want to waste a second of it trying to work out what to wear. By packing a capsule wardrobe it's all taken care of before I've even left home. Although I must admit shoes have always been my weakness. Therefore I now limit myself strictly to just 3 pairs otherwise I end up with a suitcase full of only shoes! You know what I mean?
I think 3 pairs is perfect for a mini break, that's one pair for walking in bad weather – boots or trainers. Another pair of comfortable shoes for warm weather – ballet flats or low heeled sandals & the third pair of shoes are high heels for the two evenings out.
So how many outfits does a 3 day city break require?
If you choose a dress as your hero it'll easily convert from day to night. Therefore the answer to that ever tricky question is simply 3.
For day time, style the dress with a casual jacket or denim shirt that can be tied around your waist when you don't need it. Pair this with the flat shoes & a light, practical shopping bag. This particular weekend in Paris the weather was predicted to be very warm so I knew I wouldn't need a heavy coat or boots. I chose my new Marks & Spencers velvet trainers to wear on the one full day I had because I knew I'd be walking for many hours. You can see a different dress paired with these versatile sneakers here.
Later I ditched the shirt & switched to heels for my chic evening version of this dress. Obviously I did a super quick Make-up refresh & baby wiped my wiffy pits before I went back out the door to dinner… wink
In addition to the dress I packed a pair of jeans, a silk shirt & a fur gilet. Furthermore I threw in my leather biker jacket in case it turned chilly which it did on my journey home as a matter of fact.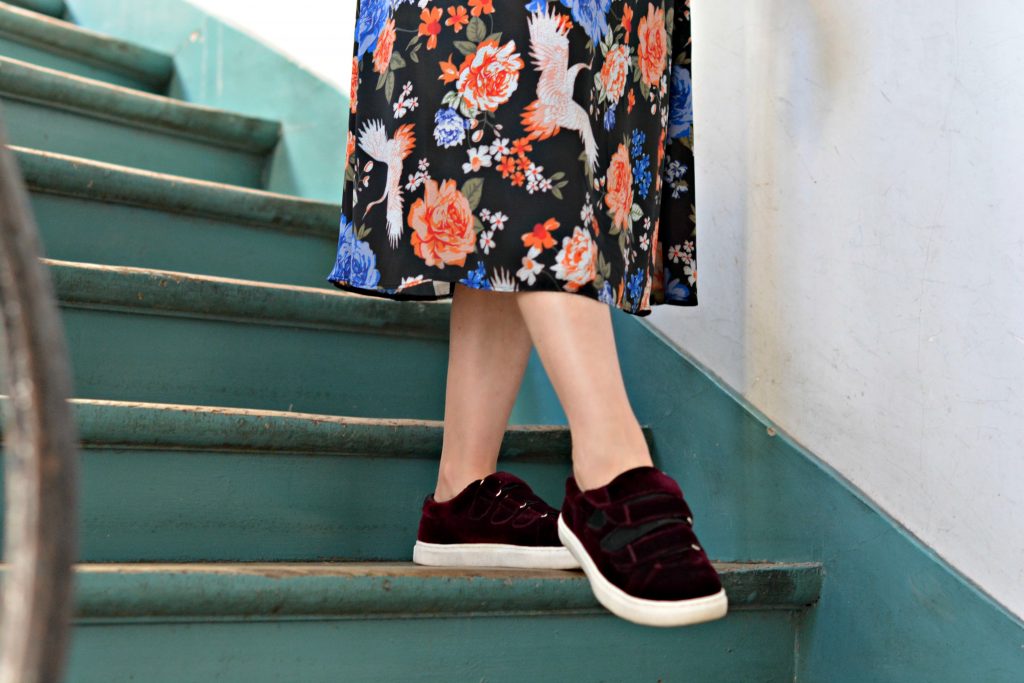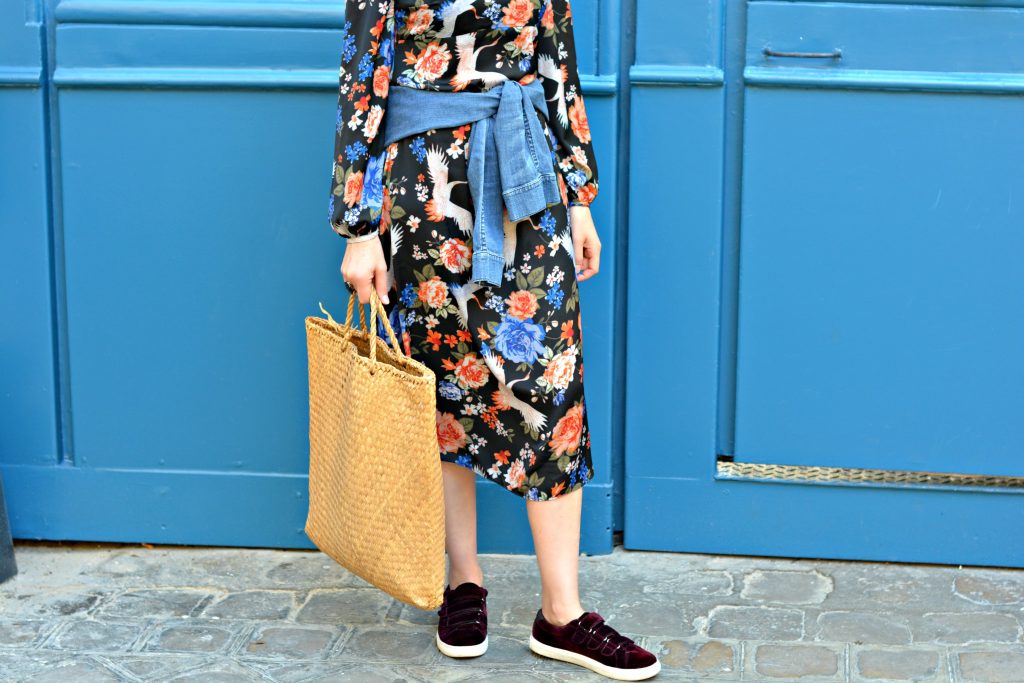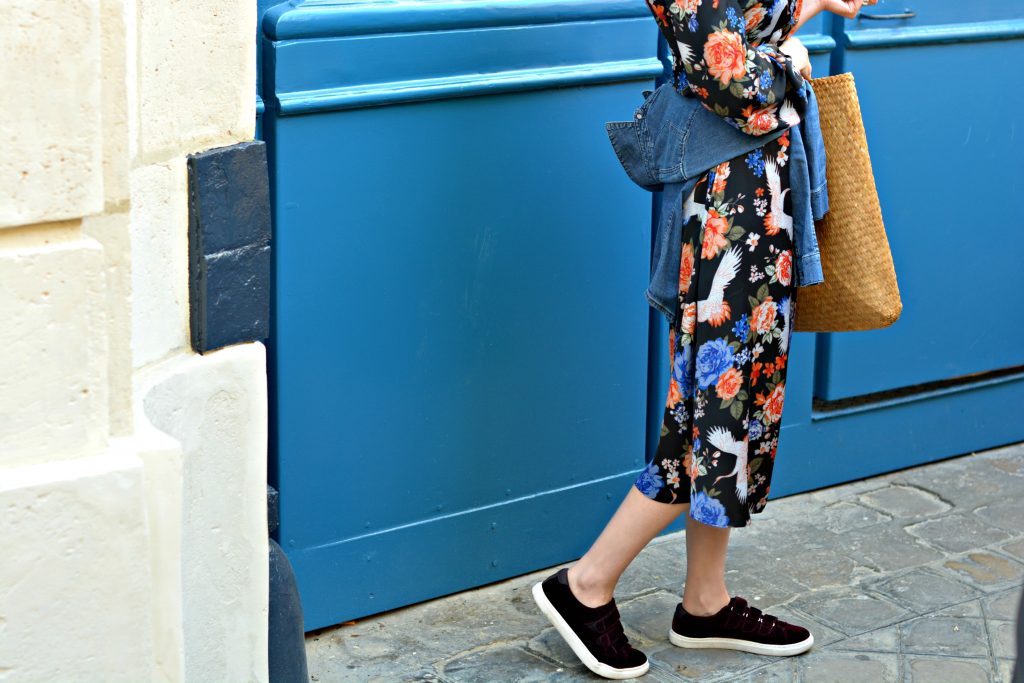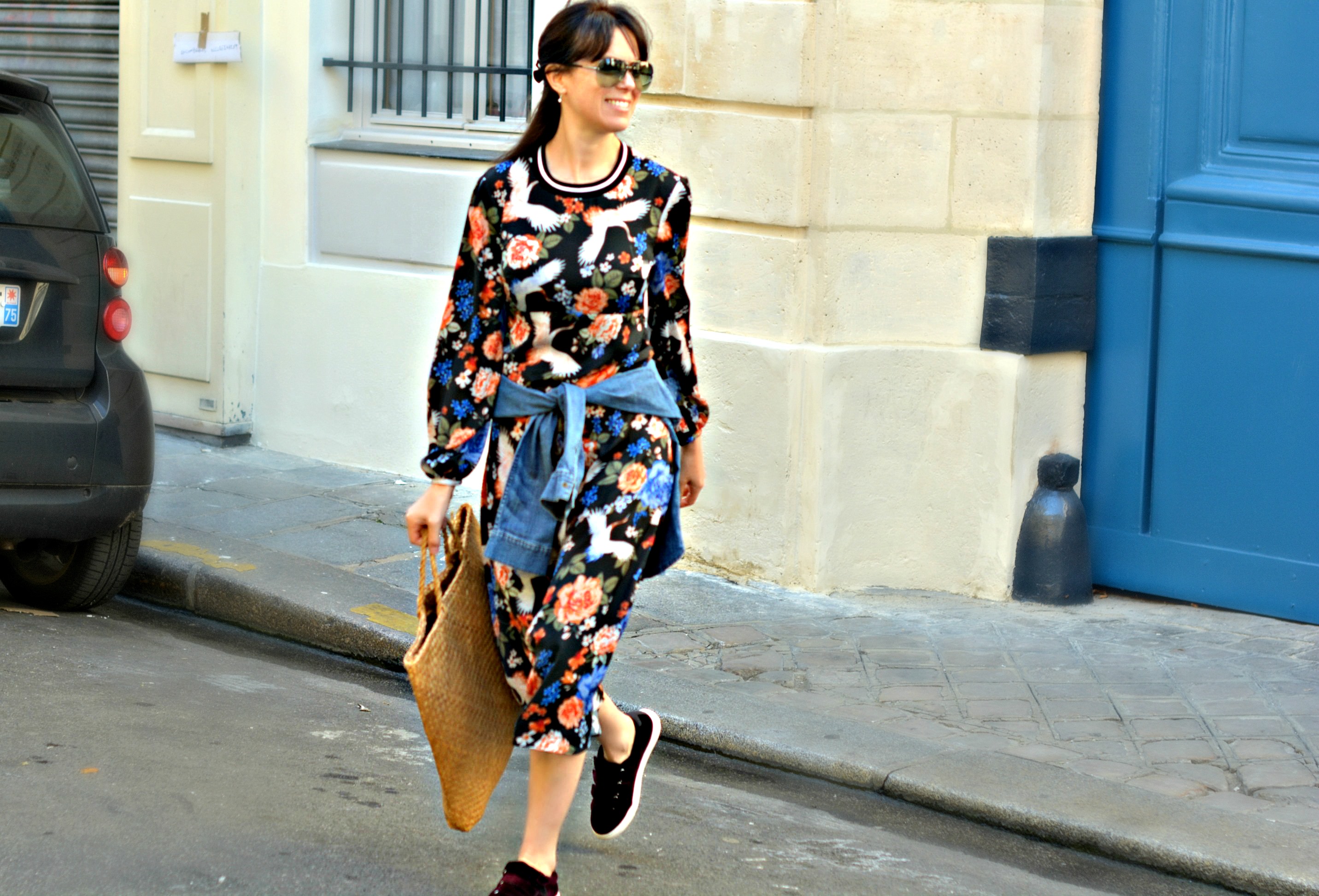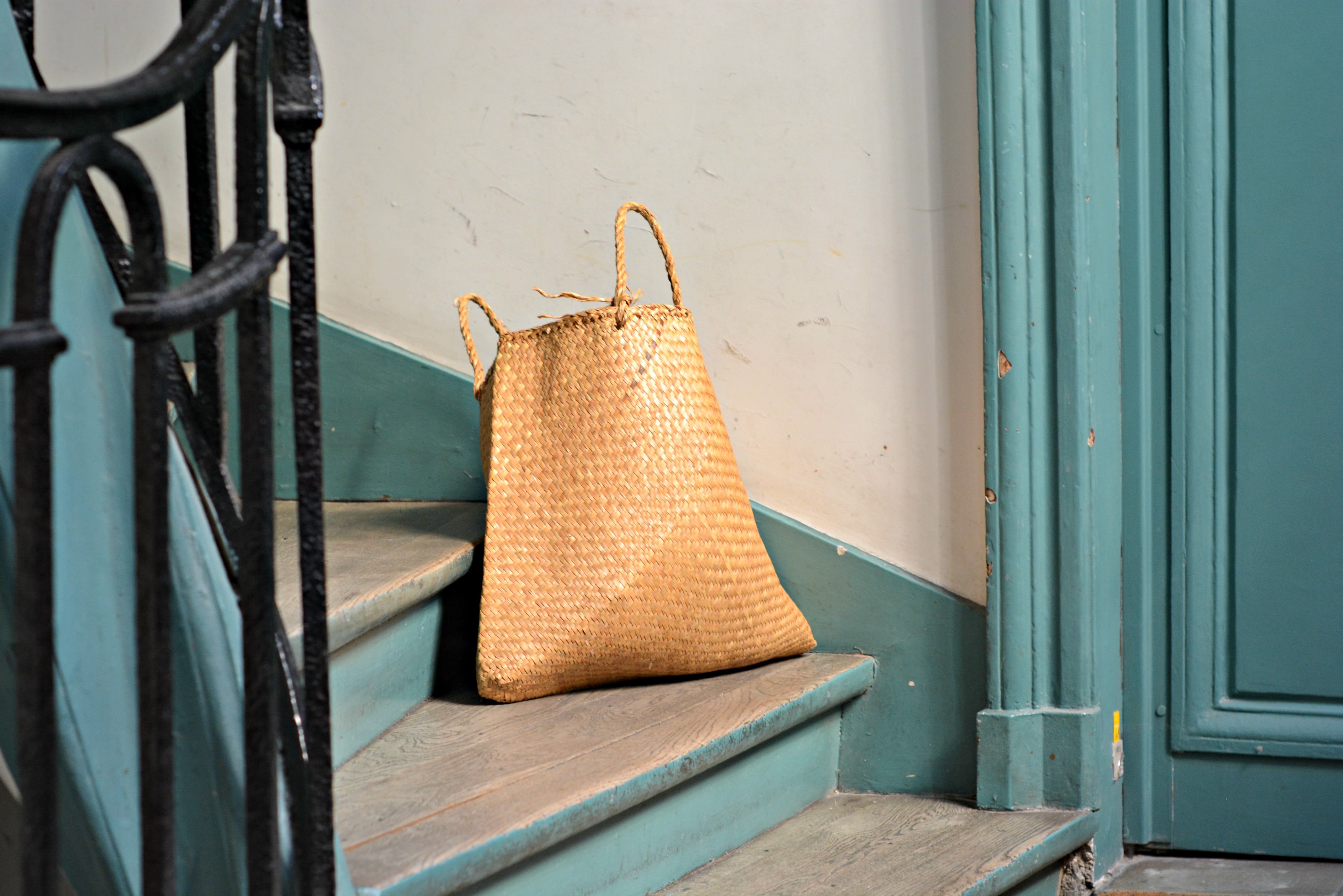 Which particular dress to pack merely depends on the season
A heavy weight denim works well for Winter as does light cotton for Summer however in between seasons is problematic. Of course I always check the weather forecast yet there will inevitably be variables, an unusual heat wave or heavy showers, perhaps a cool snap? In any event I find silky fabrics work best for Autumn & Spring.
Alone they're cool & breathe in the heat yet layered will provide excellent warmth & coverage. Naturally silky material is ideal for layering therefore as this weekend in Paris would be unusually warm I chose to take a long sleeved floral midi dress as my HERO.
This dress is perfect for three reasons – 1. The midi length 2. The dark floral print 3. It has long sleeves
My dream version is by Maje but I'll wait for their sale to try & nab it then, in the meantime I'm happy with Dorothy Perkins at £45.
Although initially it wasn't a great fit to be honest. Too much fabric under the bust made it puffy & a little unflattering, however I knew my very clever tailor could easily run it in (Thank you Sadie MWAH!) before I left for Paris.
As I've mentioned before, having a good tailor is the real secret to a hard working wardrobe. You'd be surprised how little it costs to alter clothing that would otherwise be dismissed or go unworn. Have a look at my Chloe denim skirt as an example of clothing that's been given a new lease of life after a decade of wear.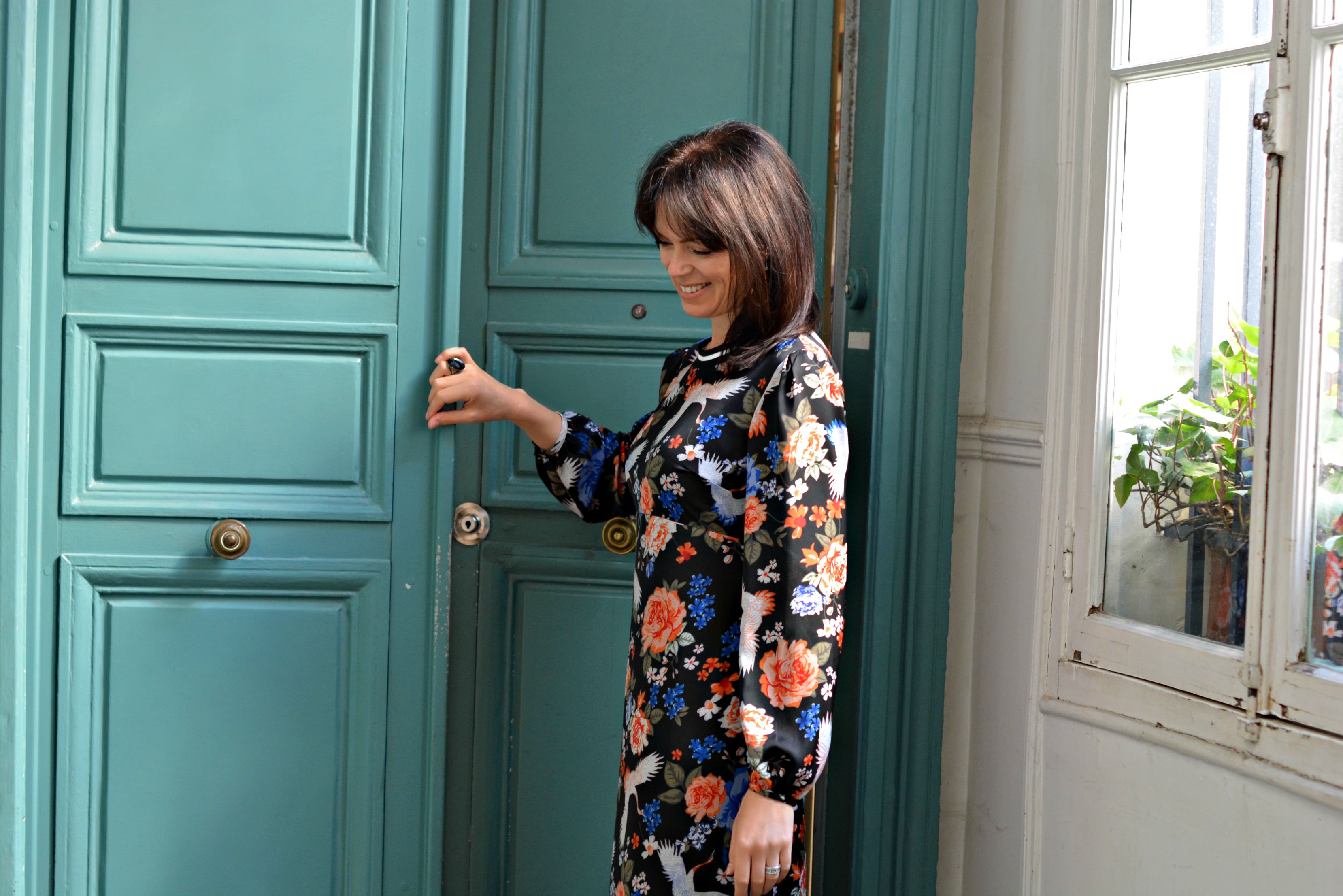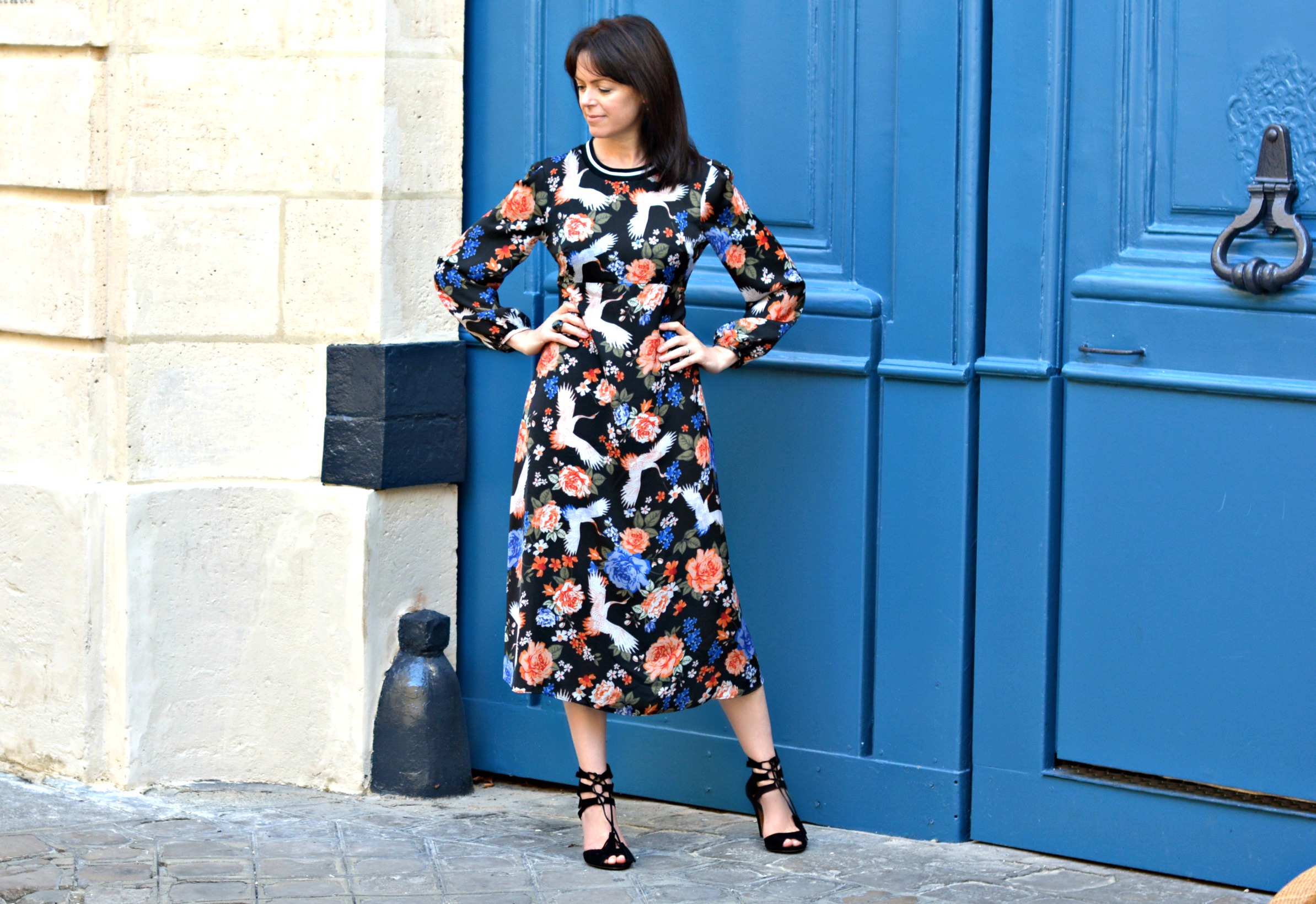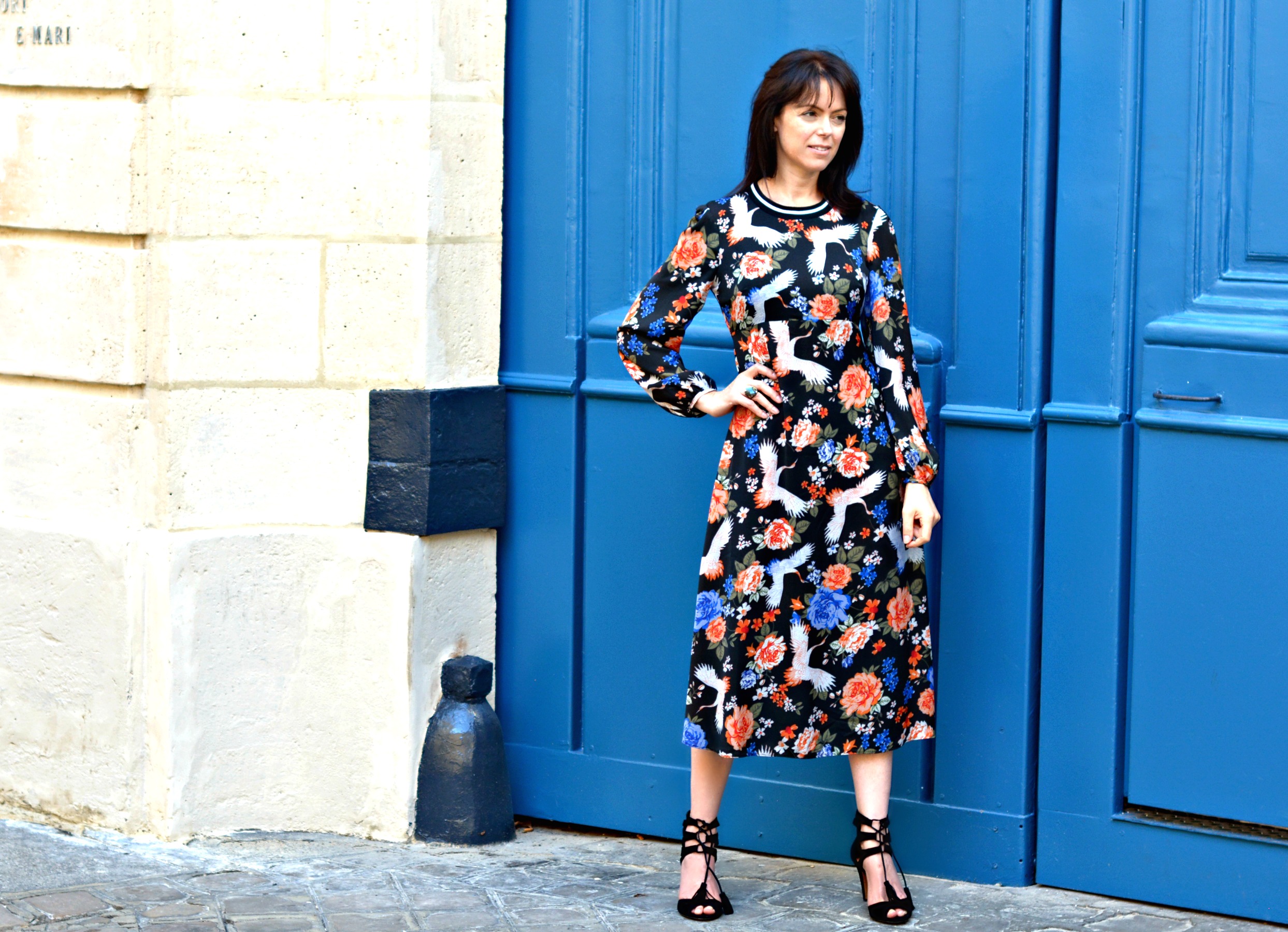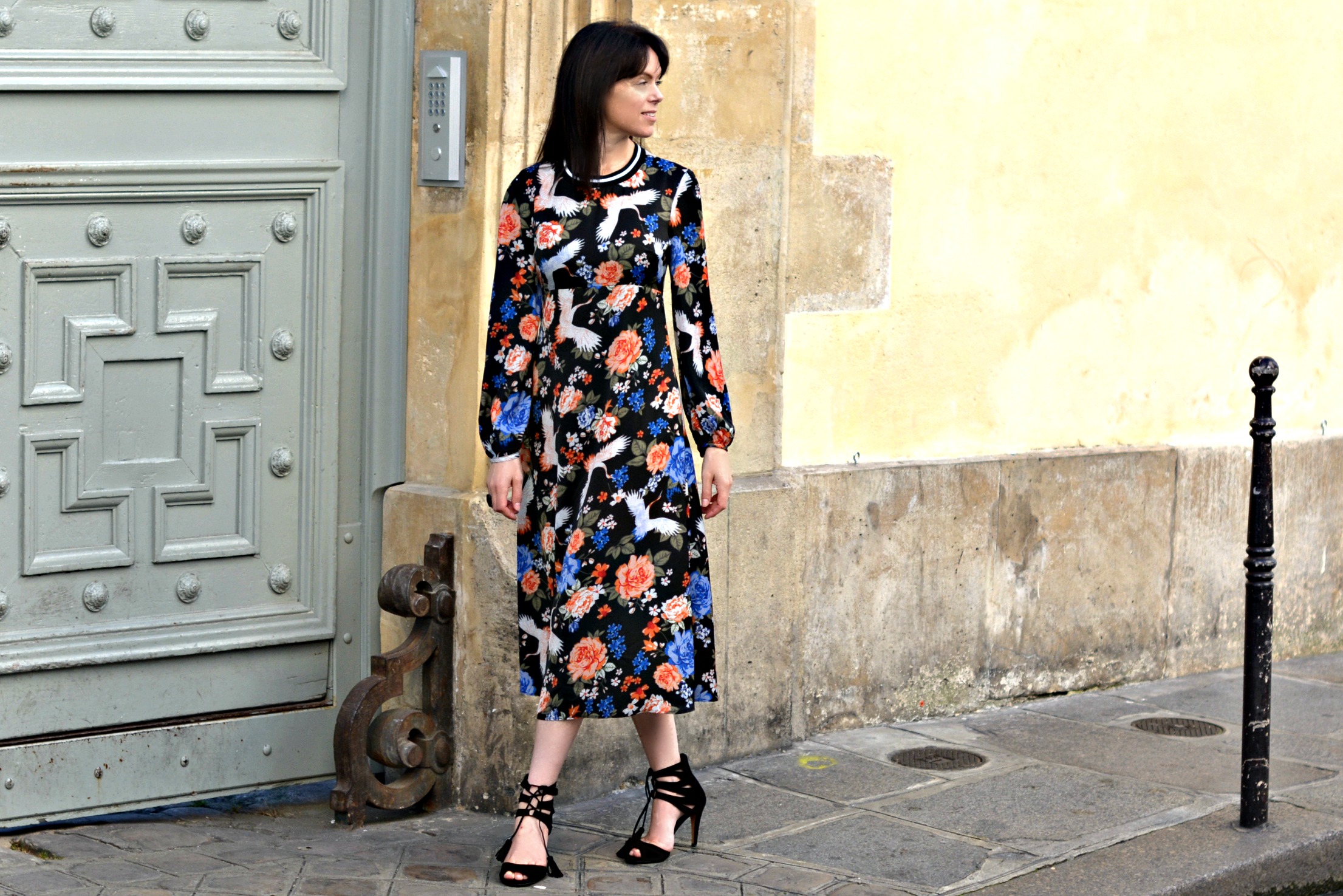 Lisa aka The Sequinist & I had such a bloody brilliant time in Paris that I published a separate post all about it here!
See ya,
love Mx