When this style of bag appeared in popular culture in the 80's it was called a Bum Bag or Fanny Pack, neither name was particularly alluring. I mean who thought the words BUM & FANNY should go with bag? I realise it was meant to be worn backwards on your Bum, but seriously folks?
Usually made of nylon or cloth, a safe & practical way to carry your cash, ciggies & keys yet was it fashionable? Not so much. Sure there were sporty Men & Women wearing them as a fashion accessory, usually accompanying a shell suit & white trainers, but not in my world. I did use one during my backpacking years although I wore mine under my clothing like a money belt for security. I even slept in it if I was staying somewhere especially dicey. Come to think of it that happened a lot back then, oh such fun & life threatening times…
It wasn't until over a decade later that the glam Bum Bag made my head turn. When the high fashion versions from Chanel & Gucci appeared in Vogue I suddenly saw the appeal. Obviously the magical designer touch added superior materials & hardware, re-styling the hell out of the humble Fanny Pack. I'm equally delighted to hear it has recently been re-branded the BELT BAG! Phew, can't imagine saying "Hey, how do you like my new fanny pack?" with any real conviction.
Naturally the luxe versions are excruciatingly expensive & never go on sale. However there are unwanted gems to be found pre-loved if you look hard enough. Check out my posts on where to buy designer second-hand online here & here. I've focused my search on the Dior version Belt Bag for years because a) I love the quintessential Dior saddle shape & dangling D & b) It's infinitely more affordable than my first choice of Chanel. Therefore a more likely option although still quite rare & unique. At last I finally found a bargain on Ebay for £120, met the nice lady in London to check it out & SHAZAM this baby is mine!
Today's cream & black outfit incorporates my new Dior Belt Bag. I love cream & black together don't you? Here are some more delectable second-hand specimens I've found for you to peruse…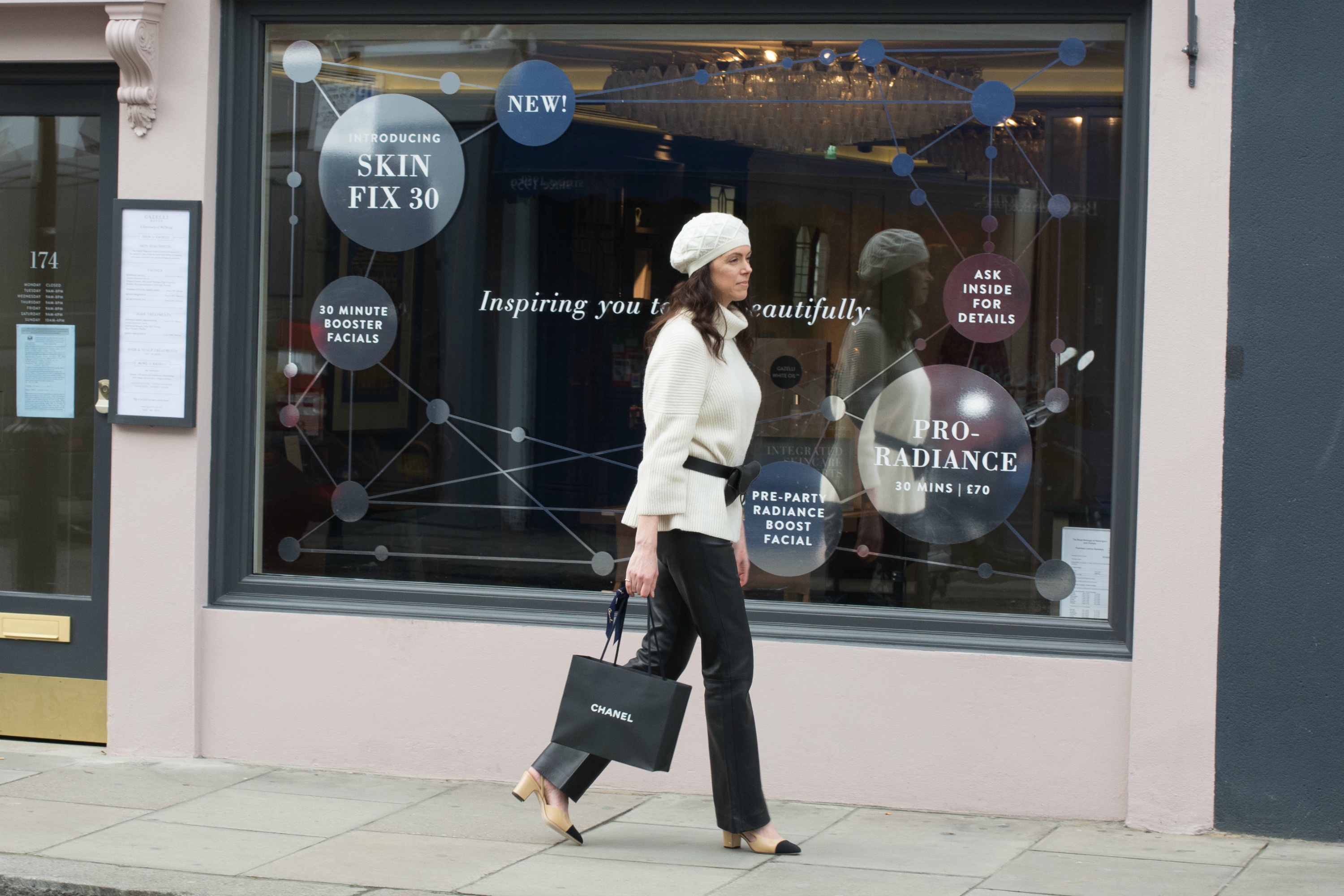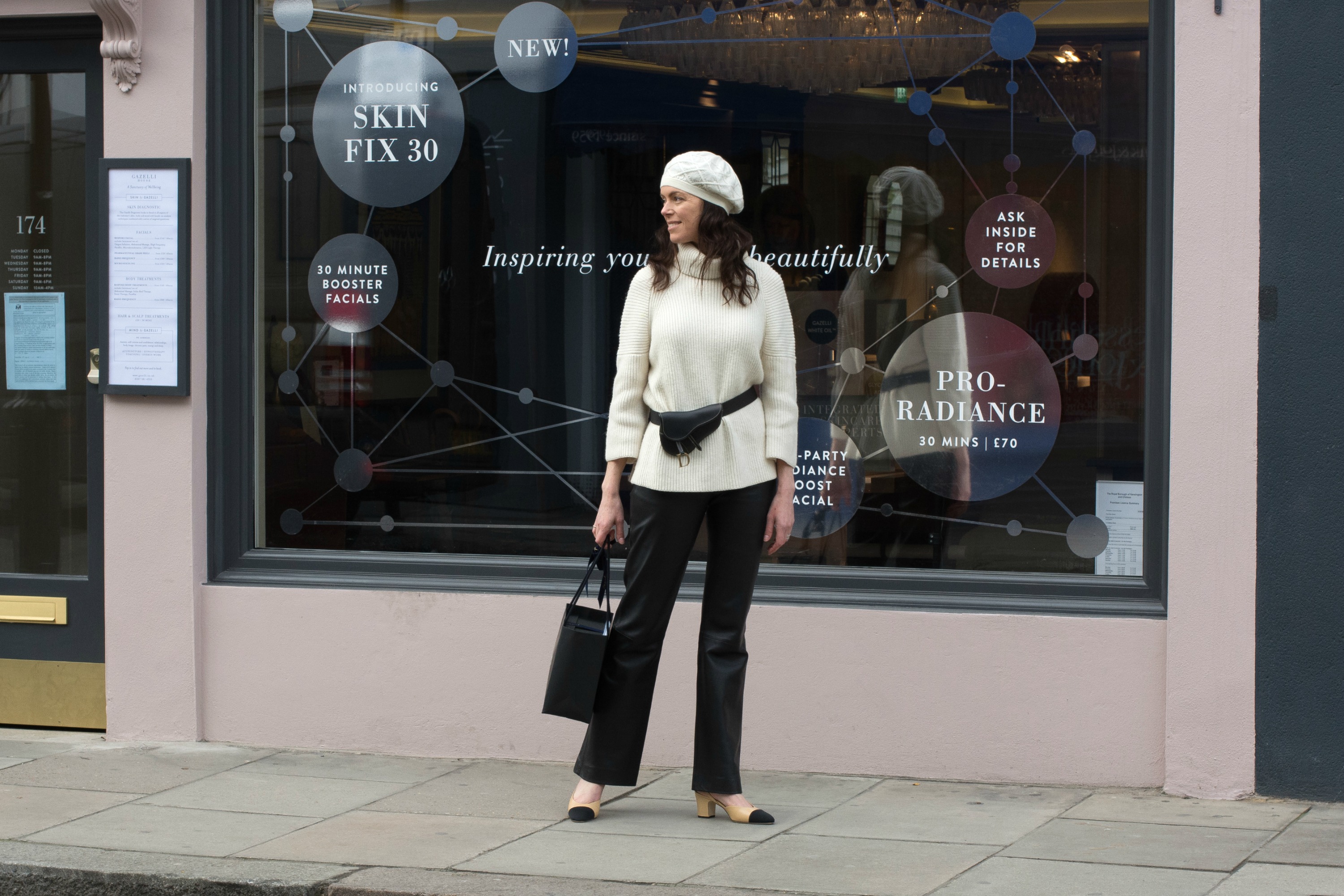 PARISIAN CHIC, MOI?
Thank you all so much for the incredibly supportive comments & messages about my re-brand. I was overwhelmed by your complete confidence in my decision to take the plunge & switch to using my own name. Your faith, for which I'm truly grateful, has given me even more determination to make the blog successful.
One comment in particular made me chuckle & tear up in equal measure – Thank you Rozanne x
 You may not see yourself as chic at heart, but I think you prove that an outspoken, wine-loving Aussie Brit can be classy as f*ck, if – as I do – one defines class as uncompromising passion and authenticity.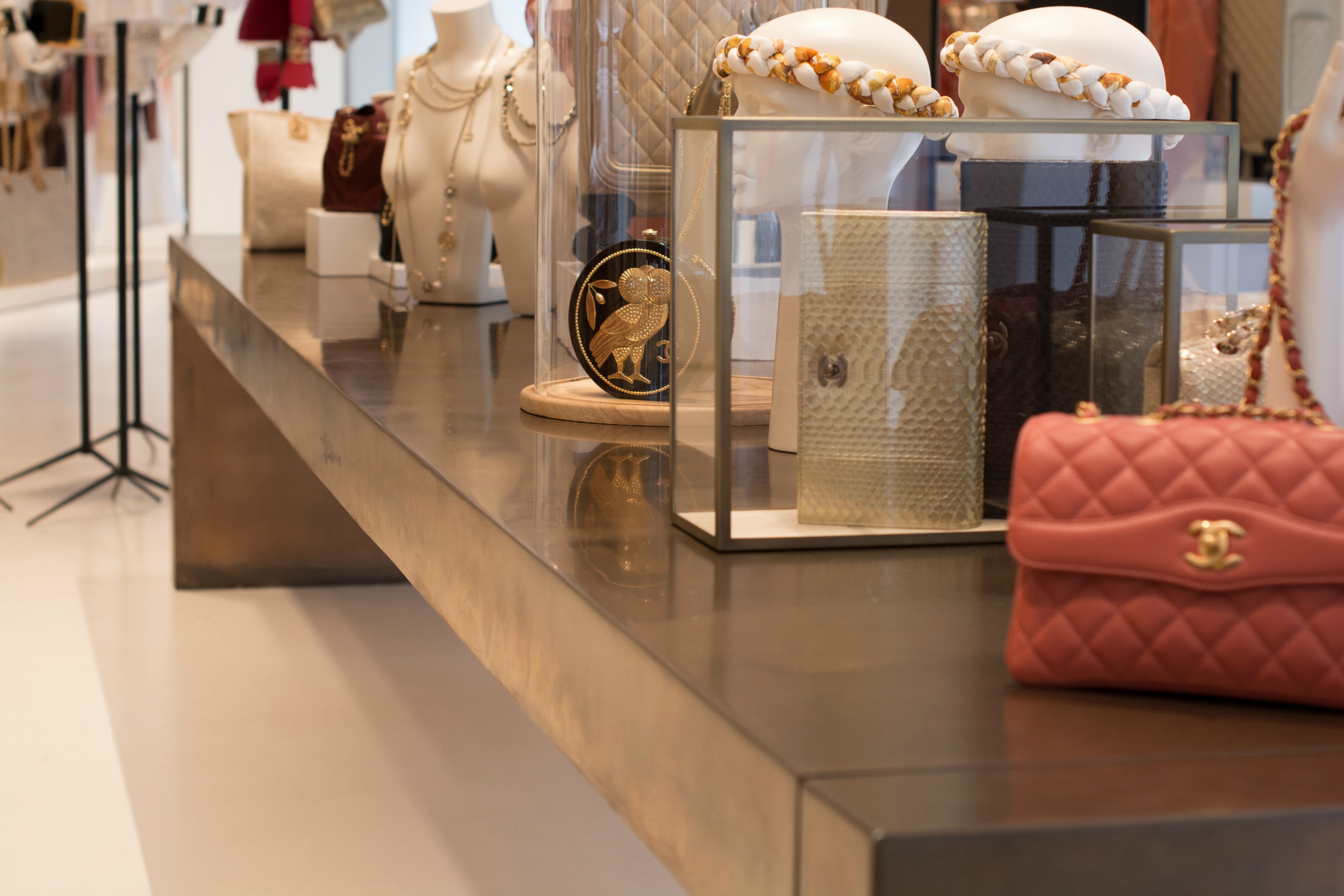 IN THESE SHOES,I DON'T THINK SO…
Remember back in October I celebrated my 50th birthday? Ahem… for the entire month, as one does. I was thoroughly spoiled rotten by family & friends alike & it has gone down as MY BEST BIRTHDAY ever. Anyway, in the lead up to my big five oh I mentioned that I'd like to mark the occasion by buying my first pair of Louboutins. With that in mind, my generous, beautiful & kind BFF in Melbourne sent me a large chunk of coin towards the shoes. I KNOW! What a woman! Now this got me thinking that I should properly do her proud & buy smart as well as iconic. Therefore I took my sweet time making a final decision. After trying several pairs of my favourite designs by Louboutin, Aquazurra & Gianvito Rossi I came back to Chanel. Unsurprisingly I settled firmly on these classic Chanel sling backs. There really was no comparison, they literally felt like they were made for me & my wardrobe. Even the Work Wife was adamant how perfect they looked. So for fun & to make a bit more of a big deal out of it, I had her take a short video to share with you. Rest assured you know I know how bloody lucky I am…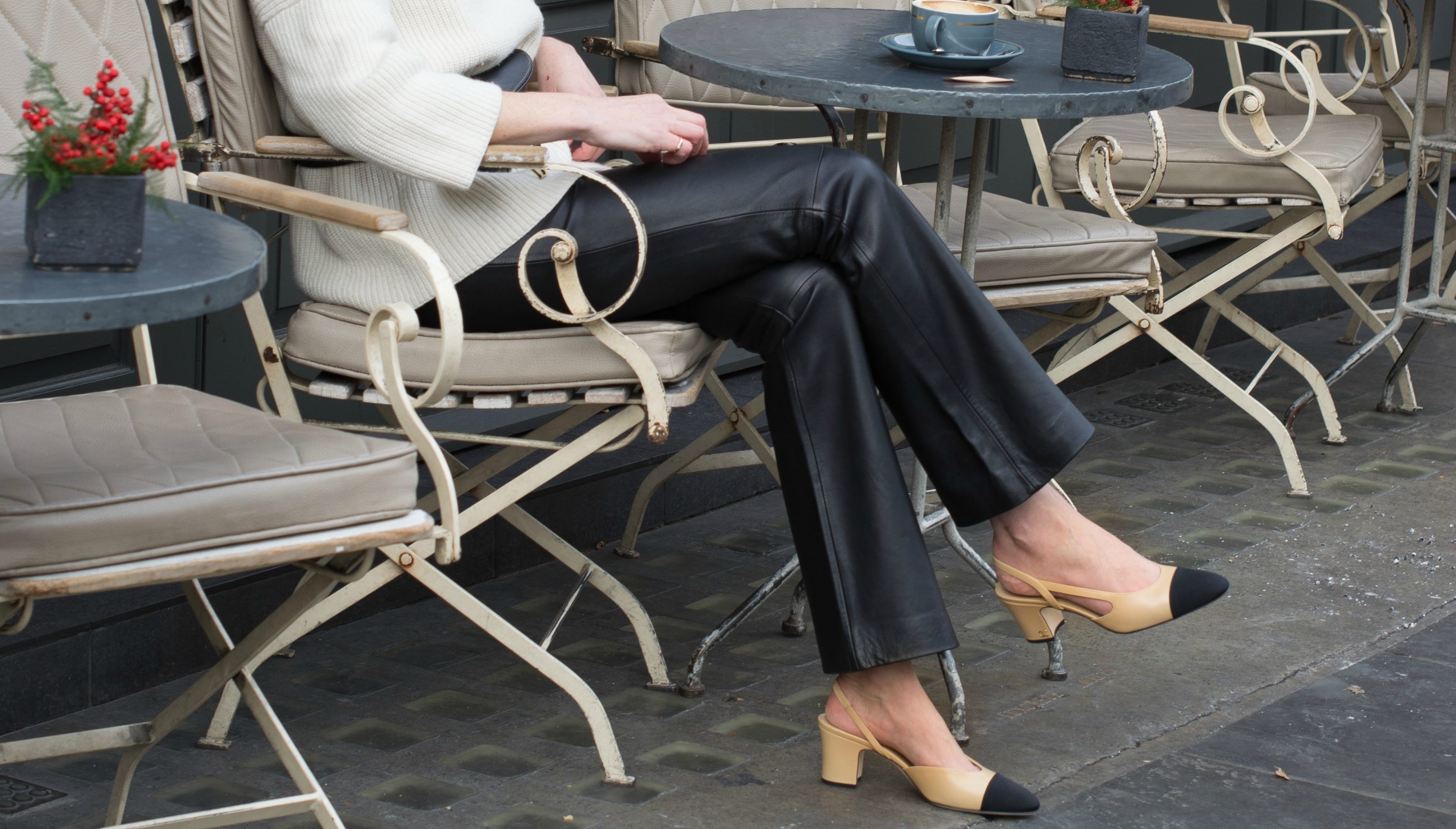 With thanks to CHANEL Kensington, London
for allowing me to shoot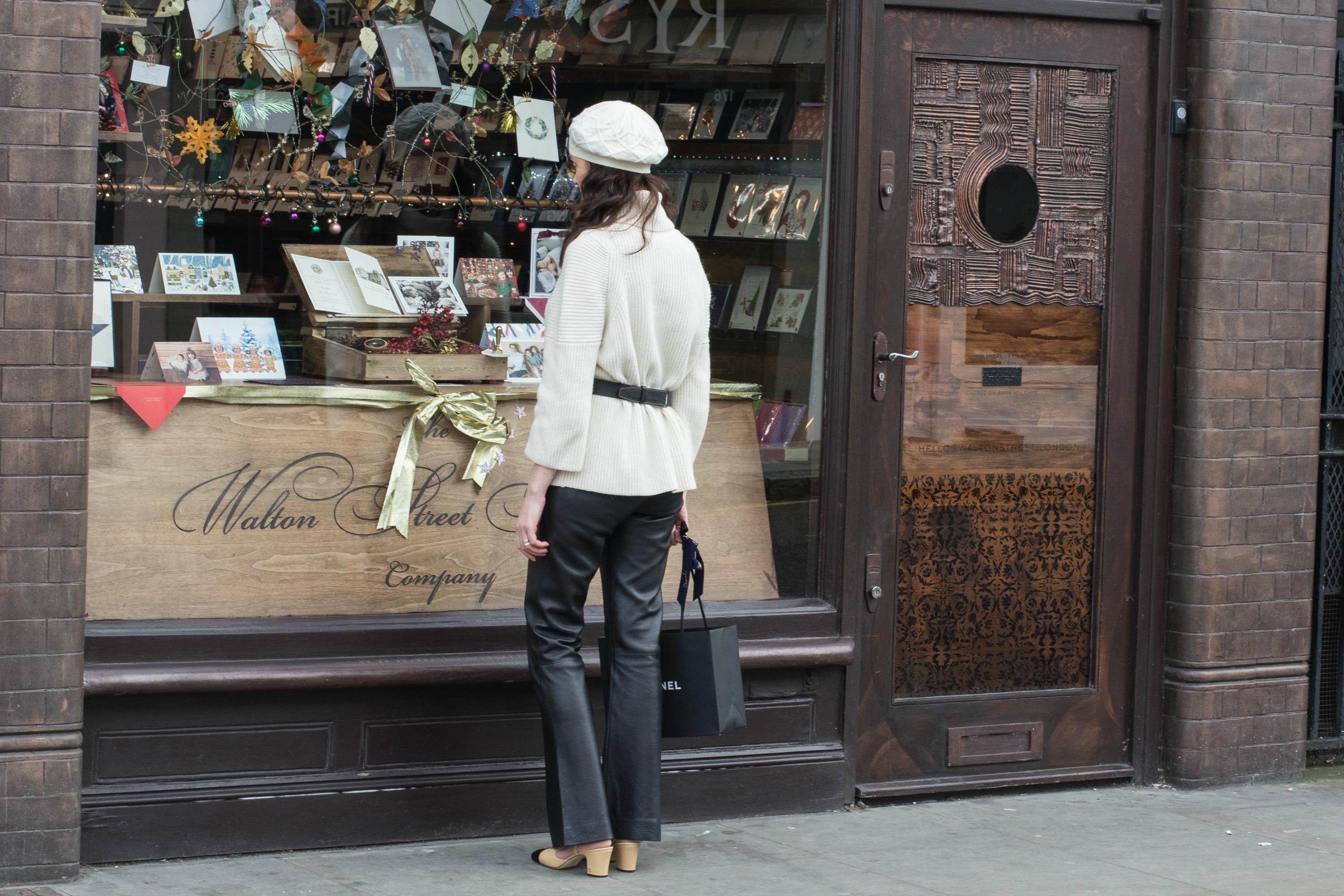 PRE-LOVED JIGSAW LEATHER PANTS
I bought these incredible Jigsaw leather trousers off Ebay a while back & absolutely adore them! You can see how differently I've styled them here, here & here. They're a fabulously flattering cut & the leather is super soft making them not only look sensational but also feel comfy to wear. I have size 10 which is true to size. The ones I found for you below are all Jigsaw, pre-loved & various sizes.

Bye for now loves x