Tassel earrings have had their moment to be sure which is probably why I resisted the urge for so long. Not much of a band wagon jumper me. The moment I saw ten fashion bloggers wearing red tassel earrings on Insta I went off the idea of buying them. You may recall I felt the same way about the Bella Freud 1970 sweater last Winter? However now that tassel earrings are not quite as popular I feel the love return so I decided to get myself a pair.
I noticed a stunning pair of red tassel hoops on Matches but since I have zero wardrobe budget right now that was out of the question. Then it occurred to me that I could utilize the hoops I already have by simply threading on the tassels! I did a similar trick using my seven-year old daughters play beads for this outfit. What's more it has now become glaringly obvious I've been missing a diy trick here for some time!
Seriously anything can be hooked onto a pair of hoops! Beads of every colour & description from wooden & ceramic to plastic or metallic. In addition to tassels & beads there are pom poms & feathers…Think about anything you can buy at a craft supplies shop & you can probably use it to hack your favourite statement earrings. You can even thread little charms onto them if you have a convertible charm bracelet like the pretty ones Pandora do.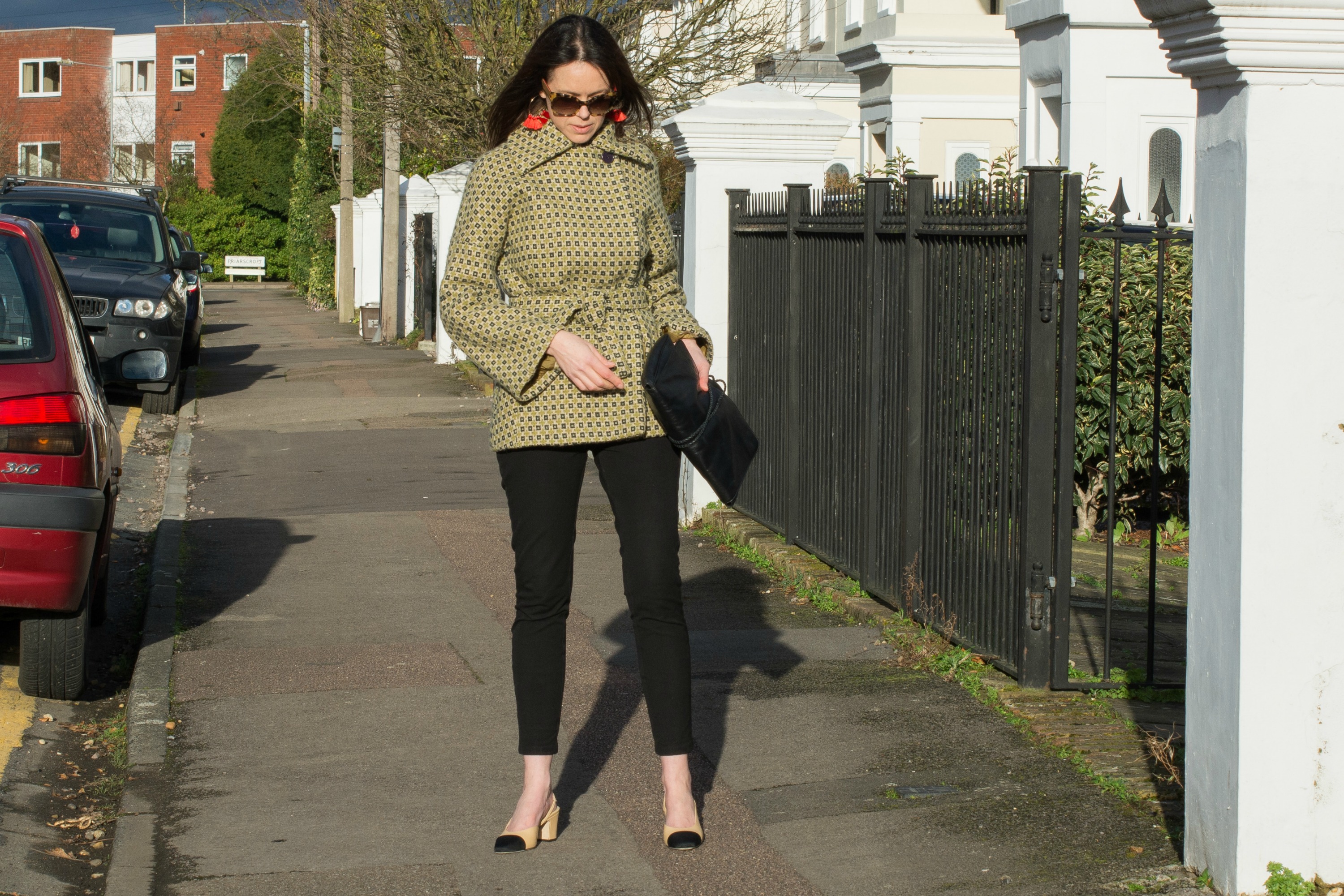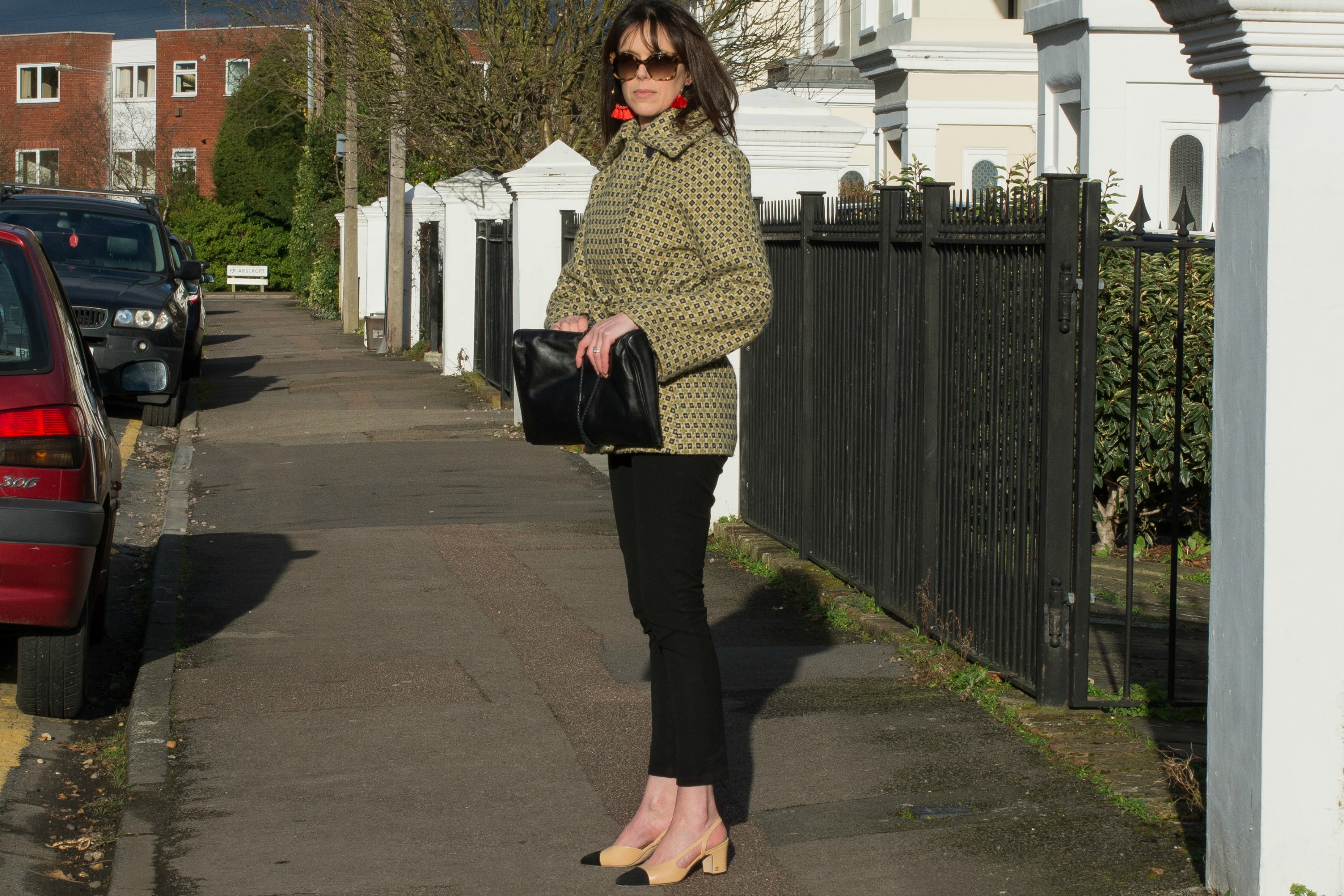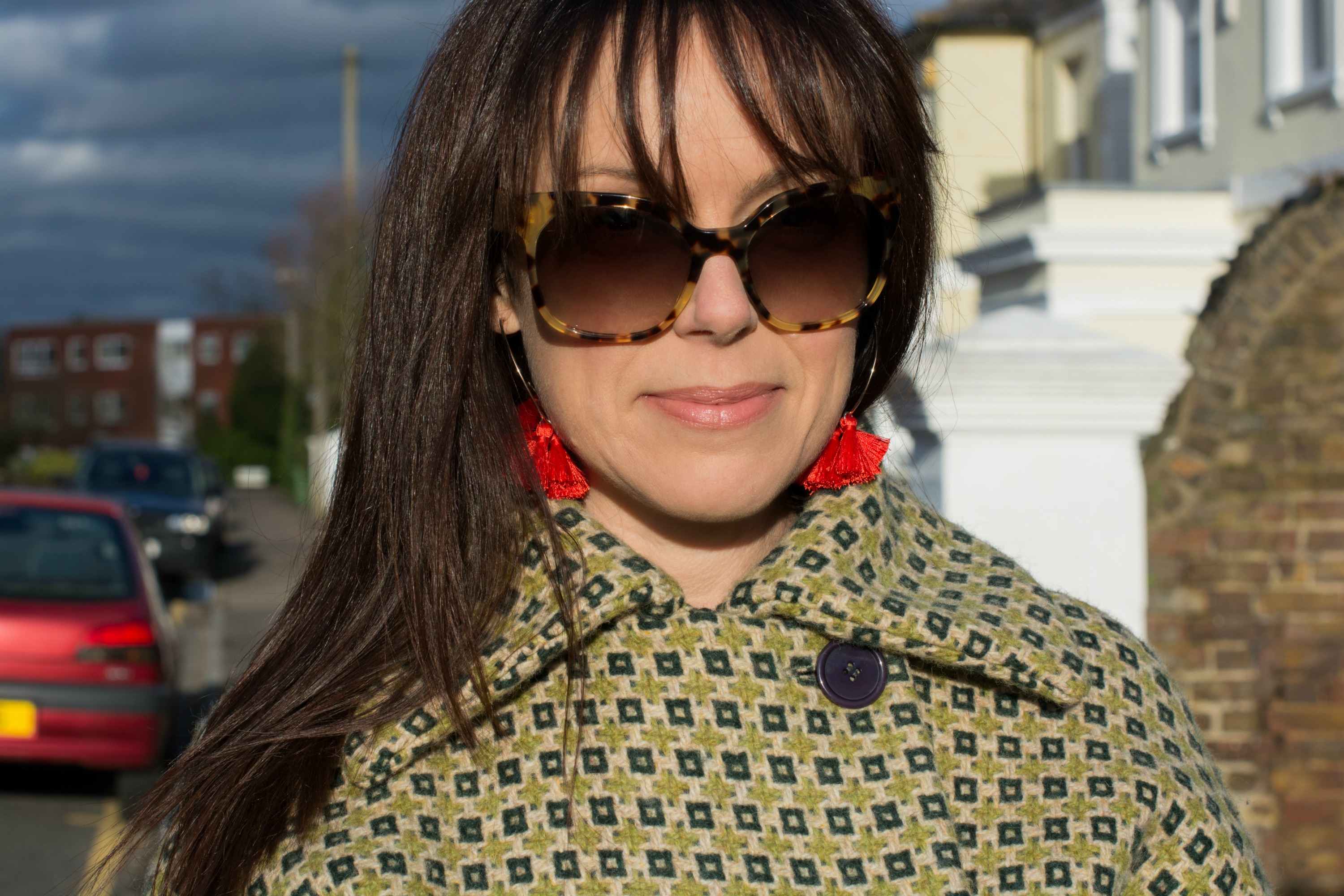 WHERE TO BUY READY MADE TASSELS
The real beauty of buying your own ready-made tassels is the ability to change the colour so easily. The tassels themselves are super cheap so you can literally have a set in several different colours! This obviously means you can co-ordinate your earrings with any outfit simply by switching the tassels. There is an enormous range of beautiful colours available, of various finishes. Although I will say if you have a local craft shop try them first so you can see the quality up close in real life. Some of the tassels on Ebay look a bit how's your father, if you know what I mean? In any case here are a few options for you to browse online now.
Change the tassels to suit your outfit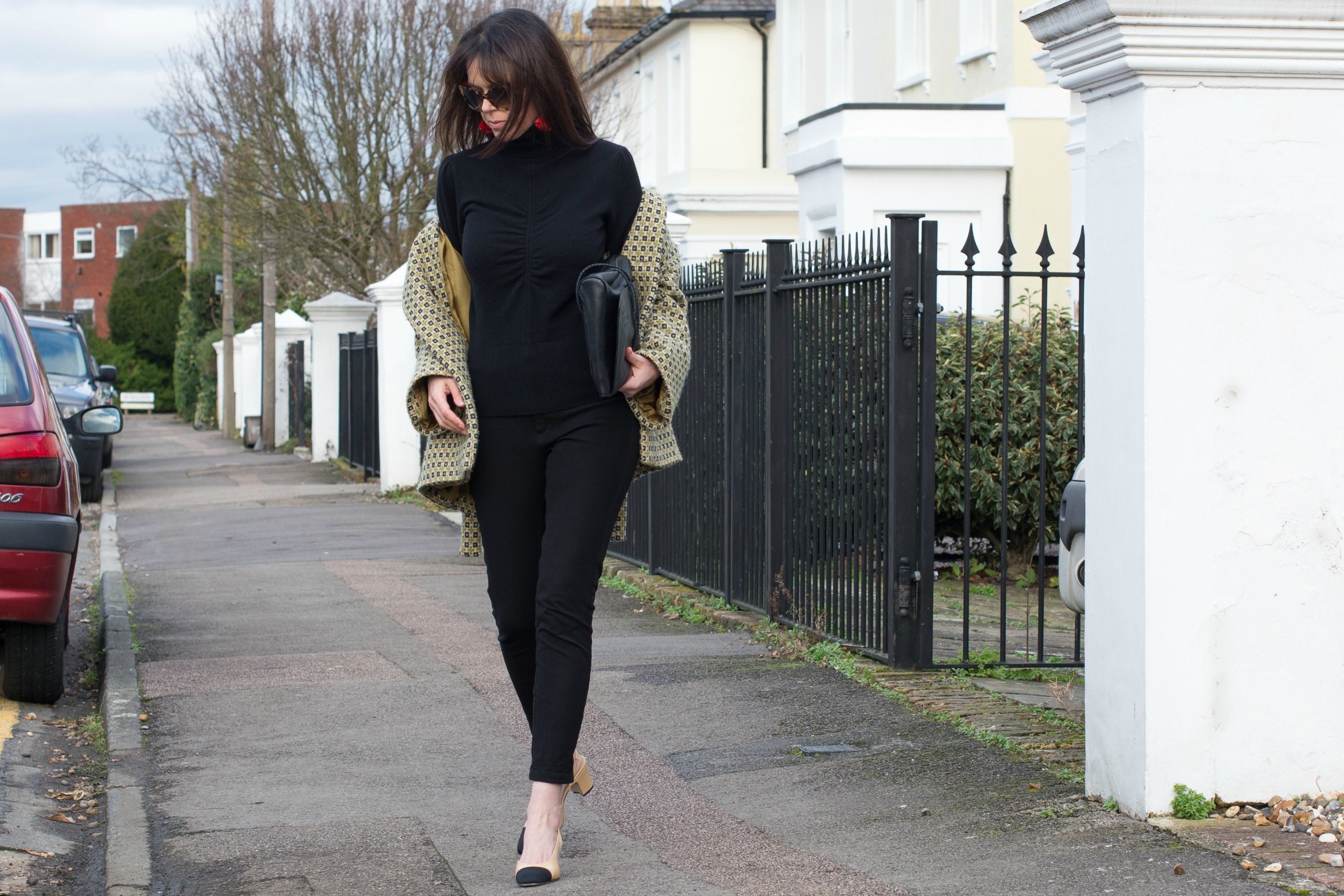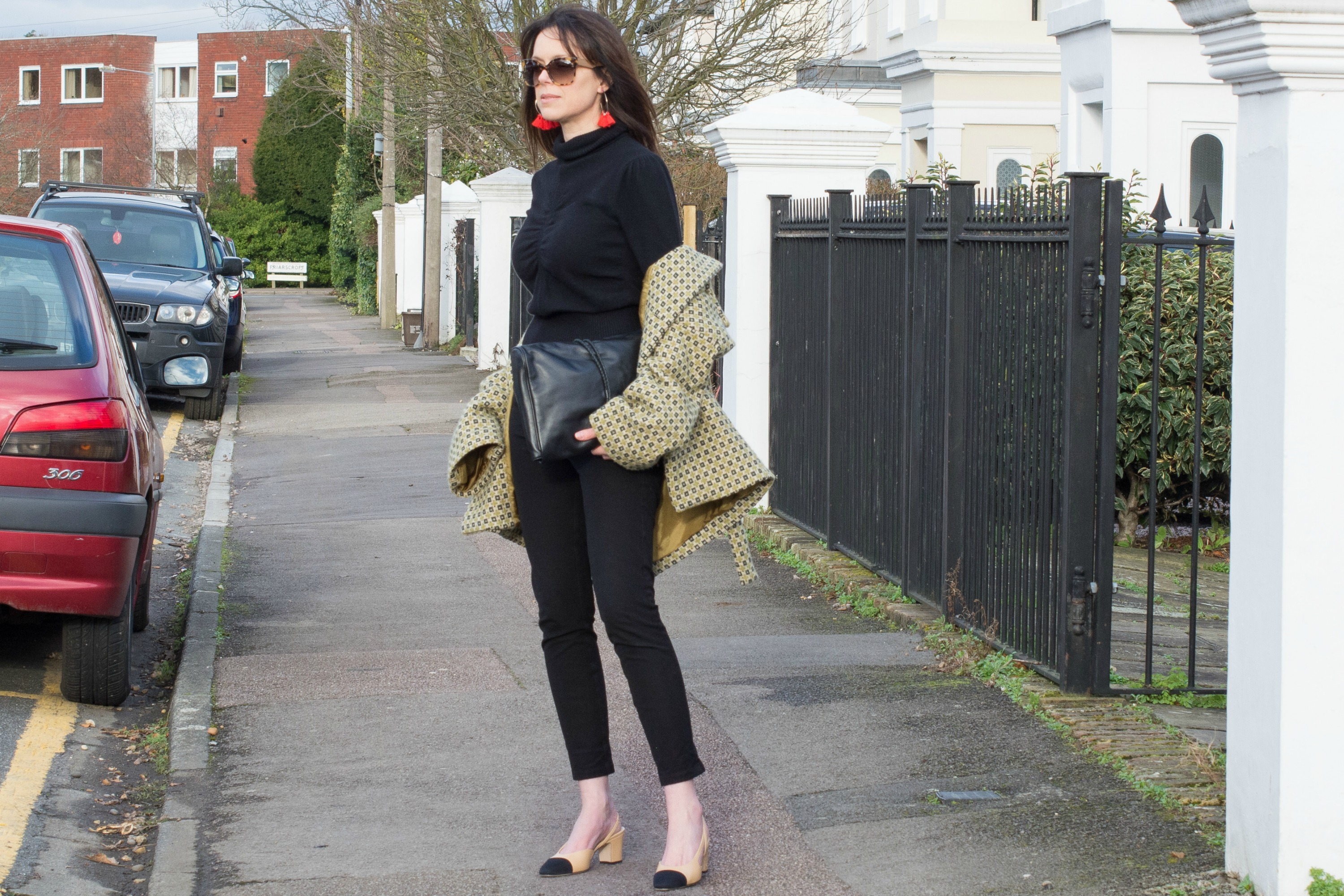 TODAY'S INVESTMENT PIECES
As you know I'm always banging on about spending a decent amount of money on lifetime investment pieces. Recently (see here) I did just that for my 50th birthday, with the help of my generous girlfriend Sammy. The capped toe two-tone style synonymous with Chanel is a sure thing when it comes to timeless classics. Not only does this design style easily with most outfits but also holds the shoes value incredibly well. Now what that means is you have a real option to sell these shoes on & make money. Take a look at Vestiaire Collective to see what kinda Deniros I'm talkin' here. This affords you the freedom to periodically update your shoe collection by sale or swap through designer second-hand shops such as The Designer Exchange. Alternatively you have a tidy lump of cash for whatever you need. Both terrific possibilities to have in the back of your mind, although personally I'd sell a child before parting with this pair of shoes.
Moving onto the second investment piece of my outfit which is the coat. Sadly the brand has now folded but ten years ago I paid a lot of money for this British made wool coat & it has paid me back tenfold. I've worn it every Winter & you know what? It's only been dry cleaned once! No I'm not smelly! It's 100% wool which is a naturally self-cleaning material. A good quality wool coat should really only need cleaning every few years if ever, apart from the odd spot cleaning for any spills. So there you see savings again. Which reminds me, I need to have a protective sole put on these shoes before I wear them next. Especially if I want my daughters to inherit them in good condition.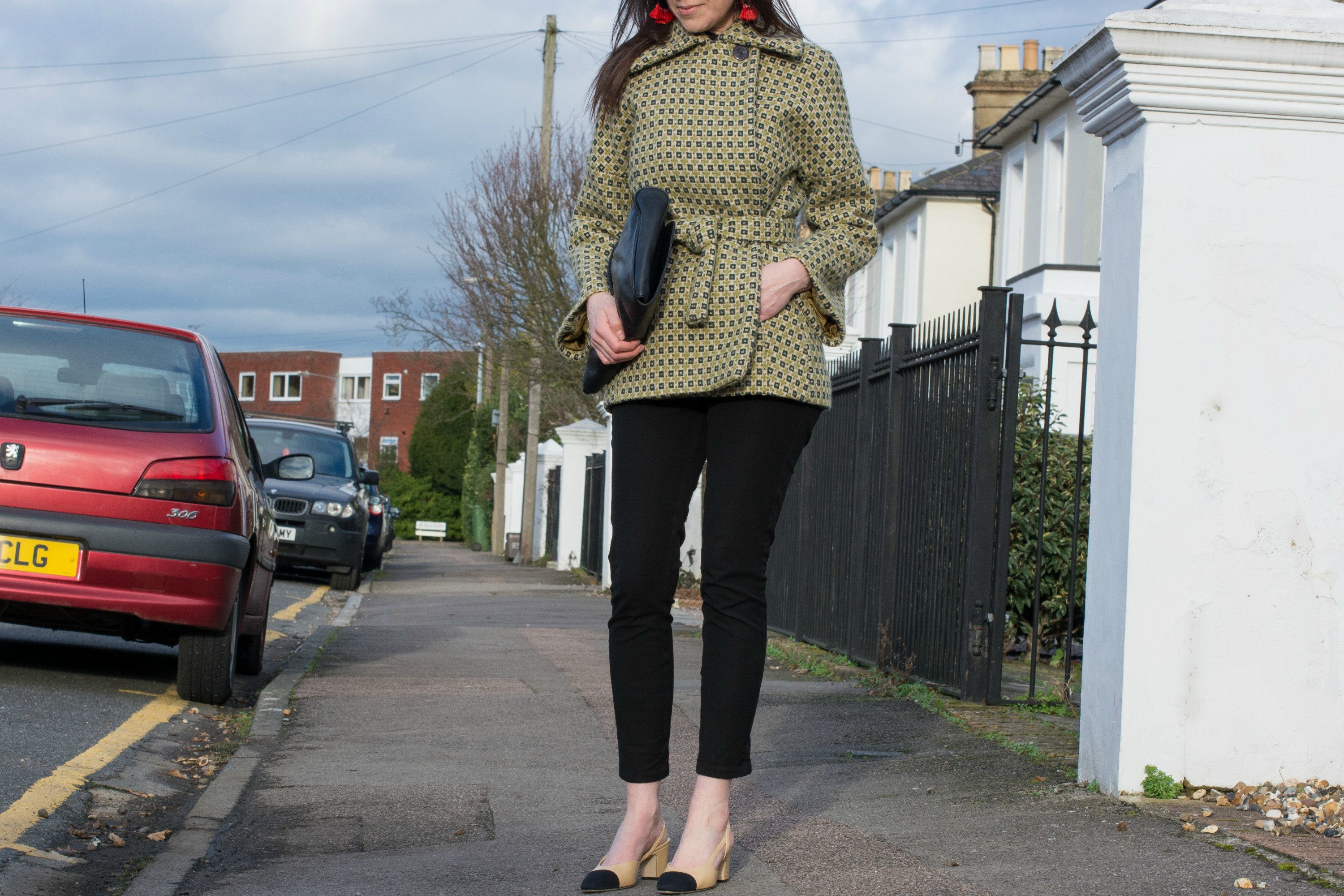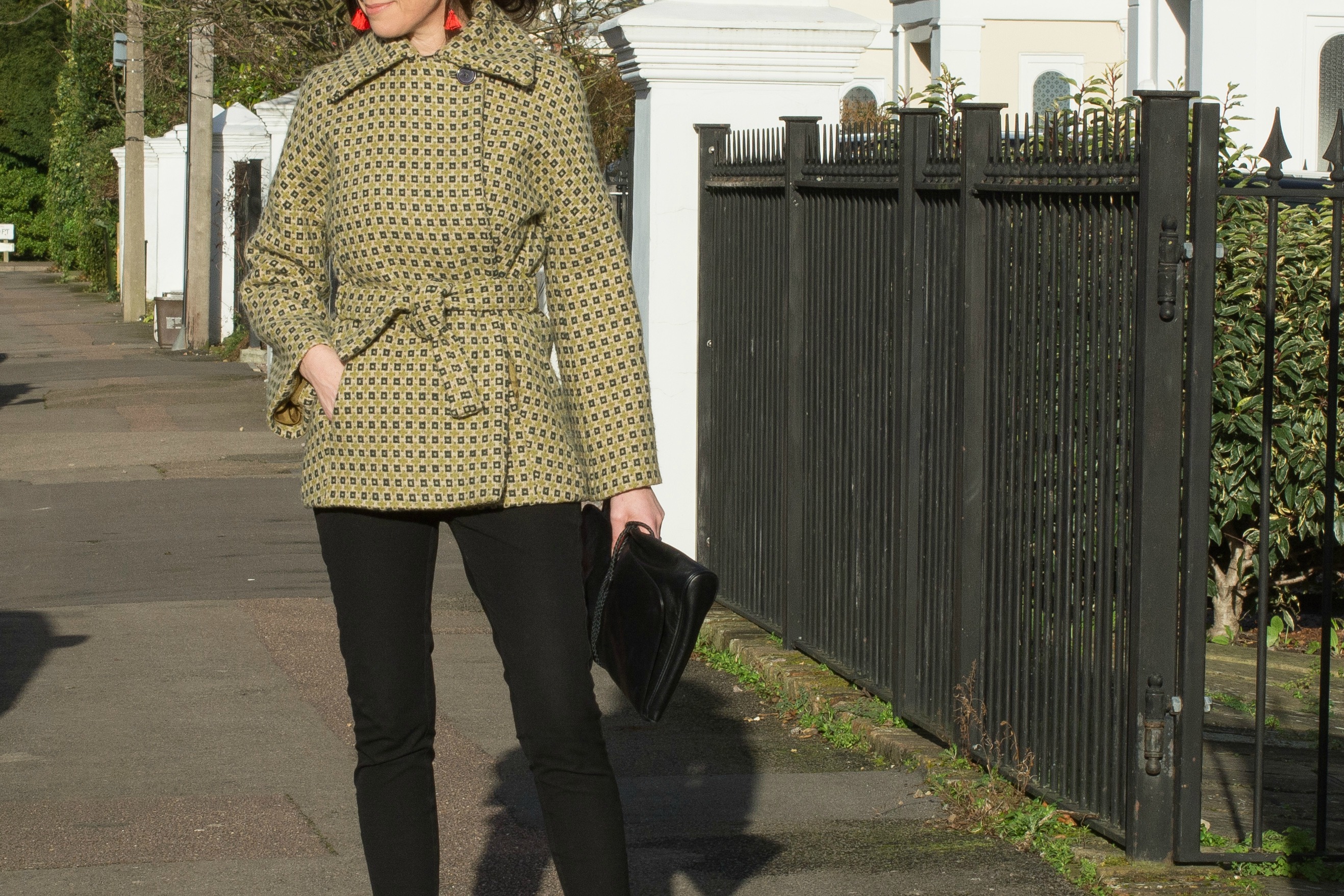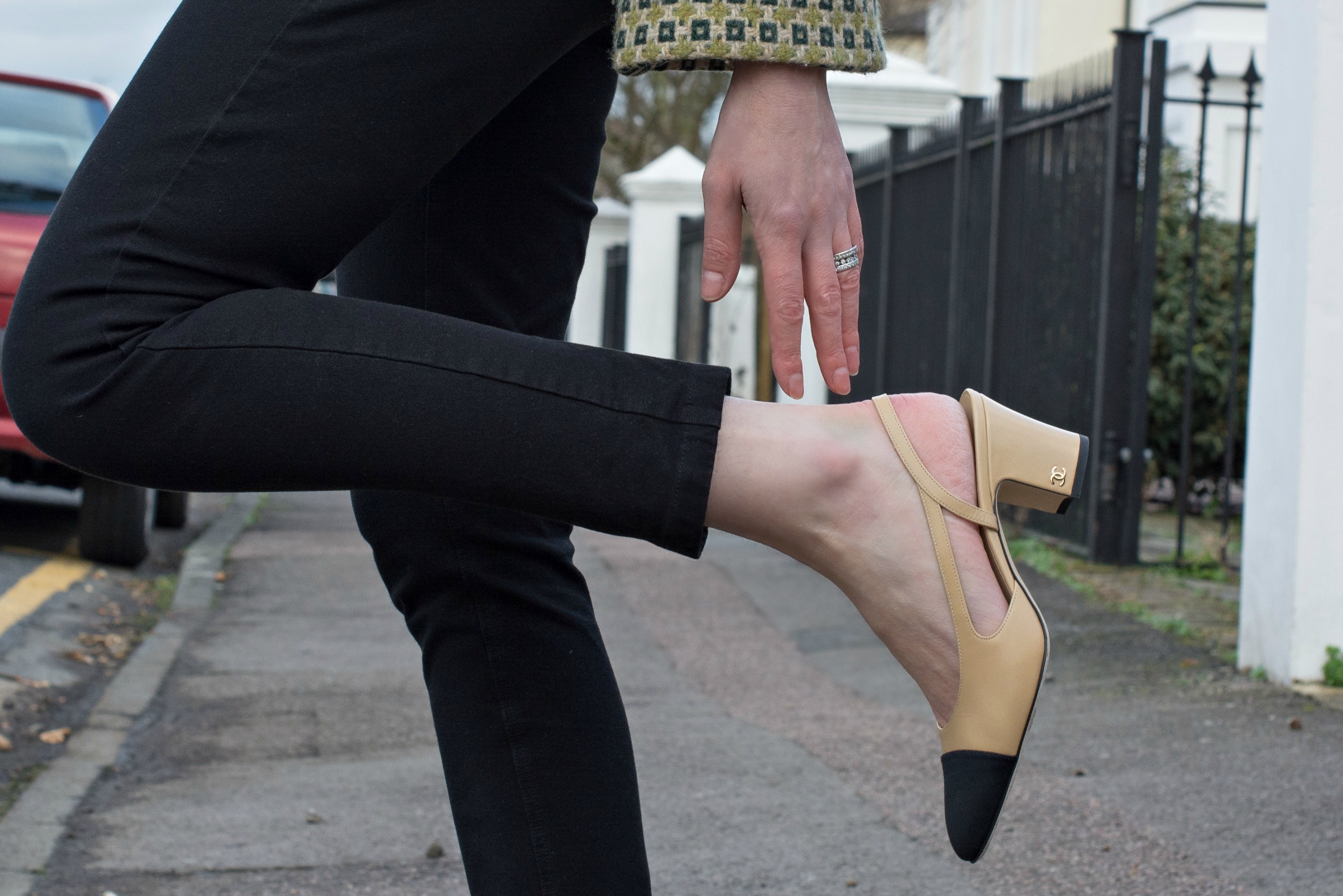 SHOES – Chanel | JEANS – Winser | CLUTCH old – Raoul similar | COAT old – Similar
I must apologise for my tardiness on this post everyone, I aim to get the next one out on time. Although let's be honest, what are the chances of that happening? I hope you bear with me whilst I organise our move Stateside, not long to go now WOOHOO! It's all getting incredibly exciting here, even the children can't stop talking about it. Lulu is currently working on her hand stands so she can impress the Americans. Heeheehee I have no idea why she thinks this is a good ploy to win friends, it's pretty cute though so I say nothing. Yesterday I did my first hand stand in 35 years! OMG we couldn't stop laughing when Blue licked my upside down face…You can keep up to date with all the packing shenanigans on my Instagram Stories until I write the actual moving abroad blog post.
Bye for now loves xx