Not that I don't like Irish Farmers, I mean who doesn't love spuds? Yum yum yumyyy! However I'm not so enamoured that I want to be mistaken for one when I wear my Flat Cap. That's Farmer not spud…
Move over Madame Beret, the Great British Flat Cap is back in fashion! Have you noticed how popular the Beret is at the moment? And not just in traditional black but all colours. I love them too, in fact I recently wore a beautiful cream cashmere Beret in this post. Actually I'm now on the hunt for a pale pink one in order to create a specific look I have in mind. I'm thrilled the beret has come out in full force this winter, it's tres chic oui? I've also noticed the Baker Boy has become increasingly popular too, see how my gorgeous friend Rhiannon superbly styles hers. Indeed it's wonderful to see the return of hats across the board, they've been out of fashion far too long which has always puzzled me. As an outfit accessory you can't get much more impact than simply by adding a hat. For many years I noticed people looking at me when I wore a hat out & about, some even passing compliments. I think it surprised them to see, although they liked it. If that makes sense? Though it's not so distinctive to wear a hat any more, they're absolutely everywhere!
In any case as a year round hat wearer I'm pretty much up for all styles. See some examples here, here , here & here.. For the record, todays post is about my all time favourite hat – The Flat Cap. Yep that old London East End look favoured by working class Cockney Men! Heehee that's the one me old China *affects cockney rhyming slang, gives a wink*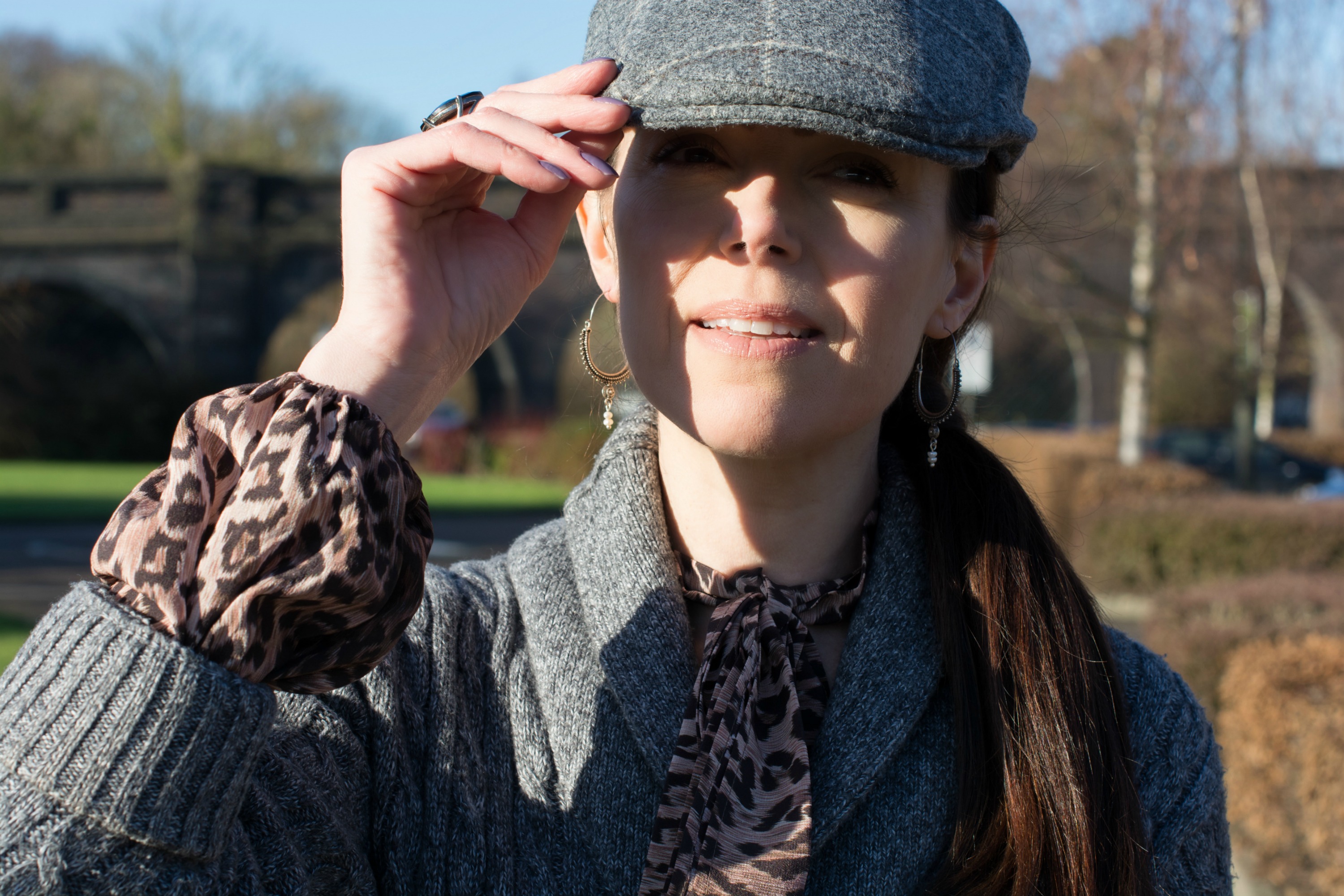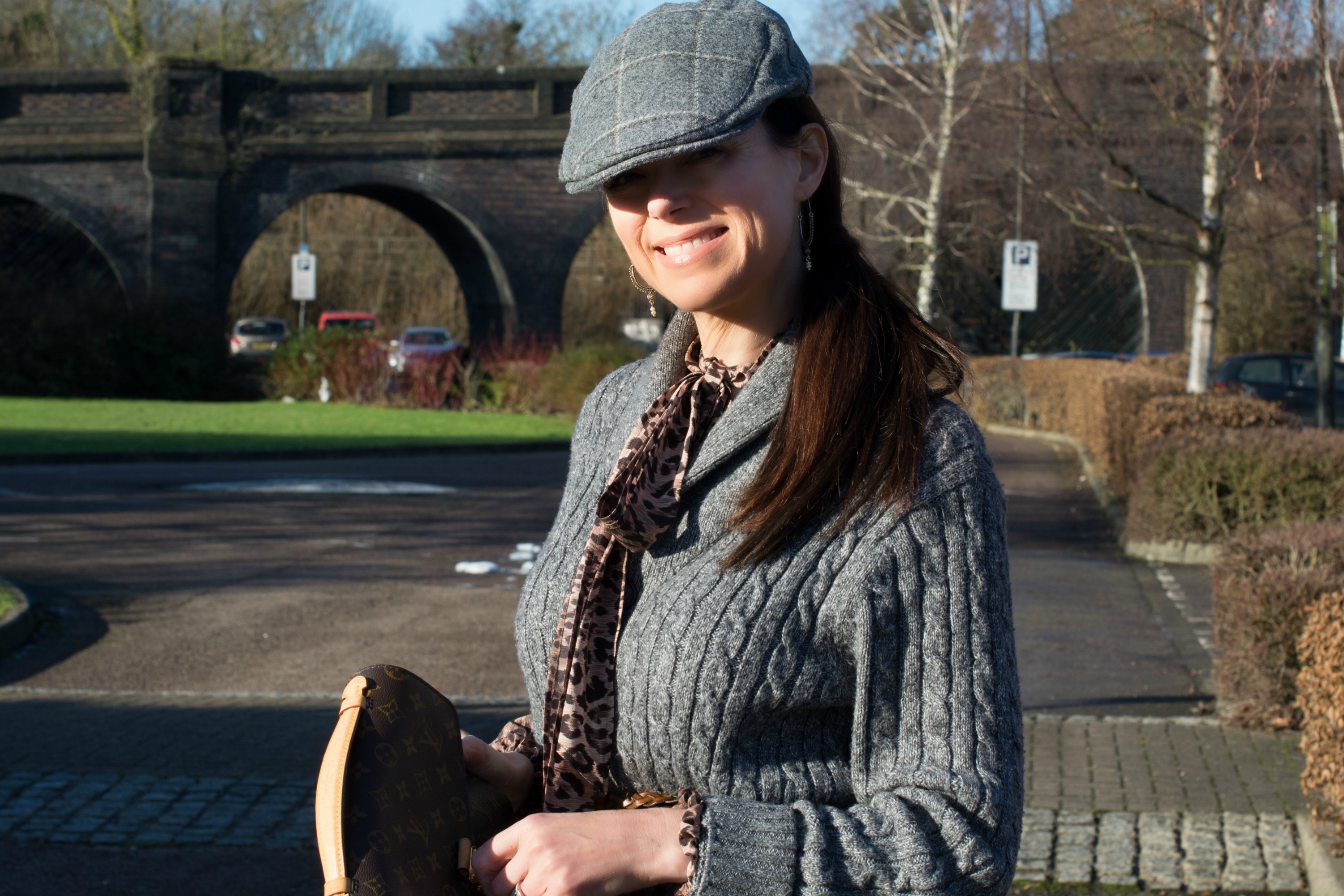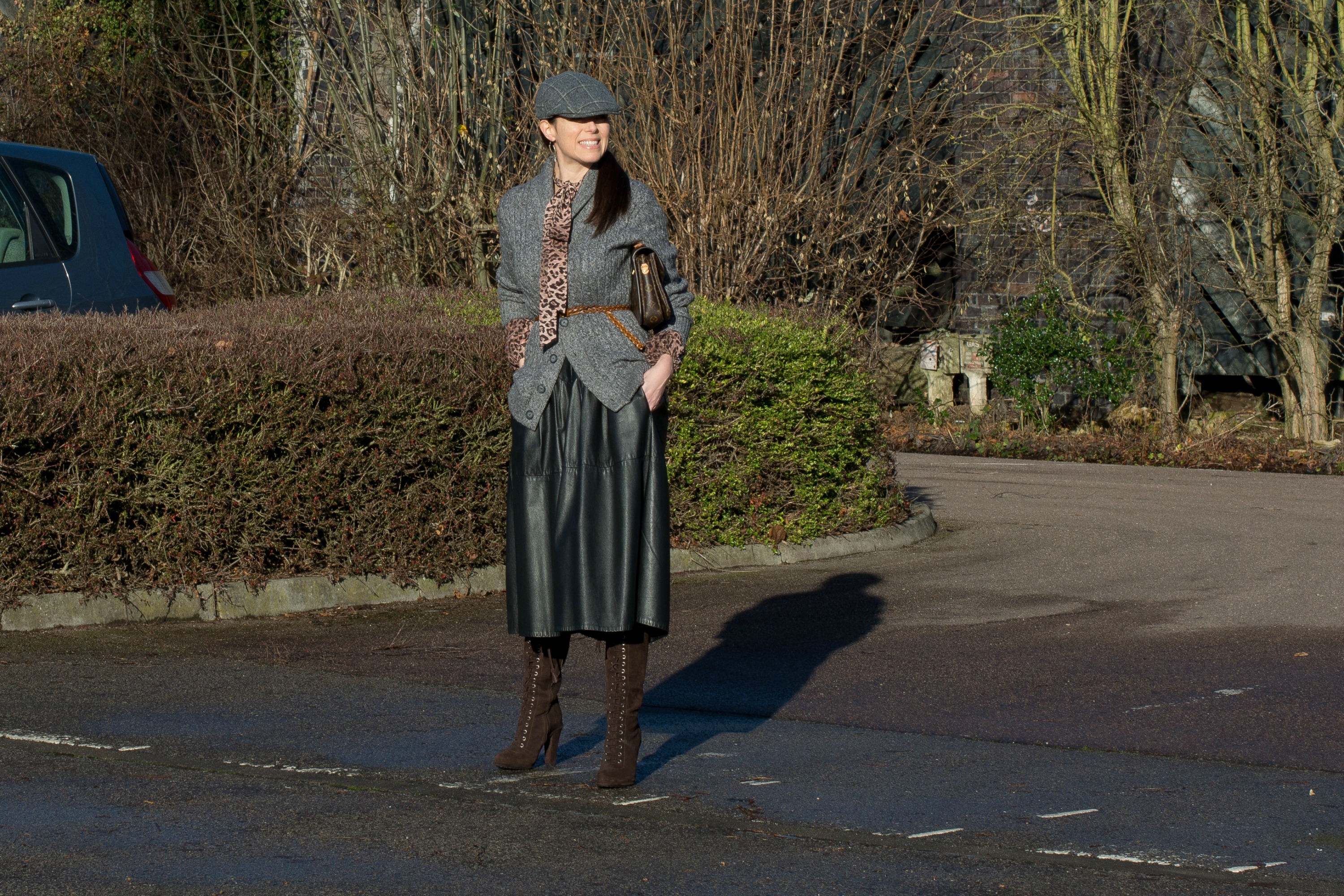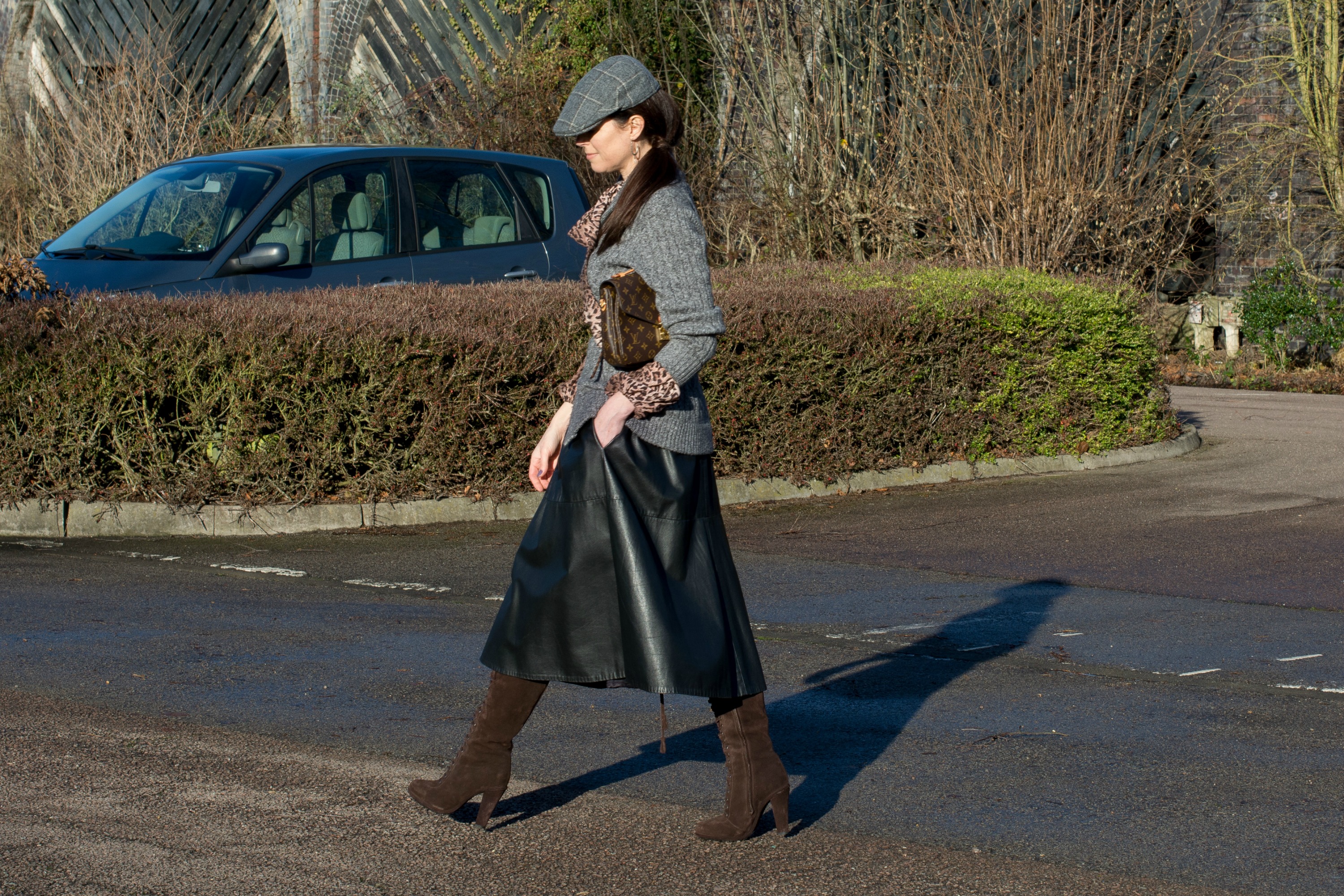 Try a men's cable knit cardi for an easy over-sized look
WHAT TO WEAR WITH A FLAT CAP
The down side of styling a Flat Cap is it can easily come off in a couple of not so flattering ways 1. The aforementioned Irish farmer look 2. The upper class fox-hunting twat look. Yes it's a curious dilemma not faced with the Beret, Baker Boy, Trilby, Panama or any other style of hat I can think of. So why even go there? Well the answer to that is, it's a fucking cool hat. Furthermore it looks sexy as hell on Men as well as Women. Think Idris Elba, David Beckham or Brad Pitt LORD HAVE MERCY….
*Annnd she's back*
Sorry I was on another planet for a bit just then…
Now where were we? That's right styling – The secret to wearing a flat cap is first be sure it fits properly, snug yet not too tight around the band. In addition the brim should sit straight or parallel as opposed to tilted up or pushed back. Finding a beautifully made Flat Cap in the colour you want is quite difficult but if you try the men's department you'll be spoilt for choice! I guess men wear them more than women because I find the women's range is usually rather small & limited. Hence I have always bought men's flat caps & today's one is no exception. This grey checked Flat Cap from Marks and Spencer is 100% wool in size small & also happens to be water resistant which is handy at this time of year.
The Flat Cap really doesn't need much styling to be fair as it looks perfect just with your favourite jeans. Throw on a t-shirt & blazer or leather jacket & you're good to go. Take a look at some I've saved in Pinterest & you'll get the gist. However it can also be switched up with a skirt as I've done in today's post. Pairing my leather skirt with a chunky cable knit cardi (also from the men's department) & my showstopper over-the-knee boots gives this cap just enough sass to keep it from being pantomime. For the tie effect & puffed sleeve peeking out at the wrist I wore my Rixo pussy bow shirt (see also here) Naturally any pussy bow shirt will work equally well. Remember to push up your cardi sleeves for the hint of print that finishes this classy look.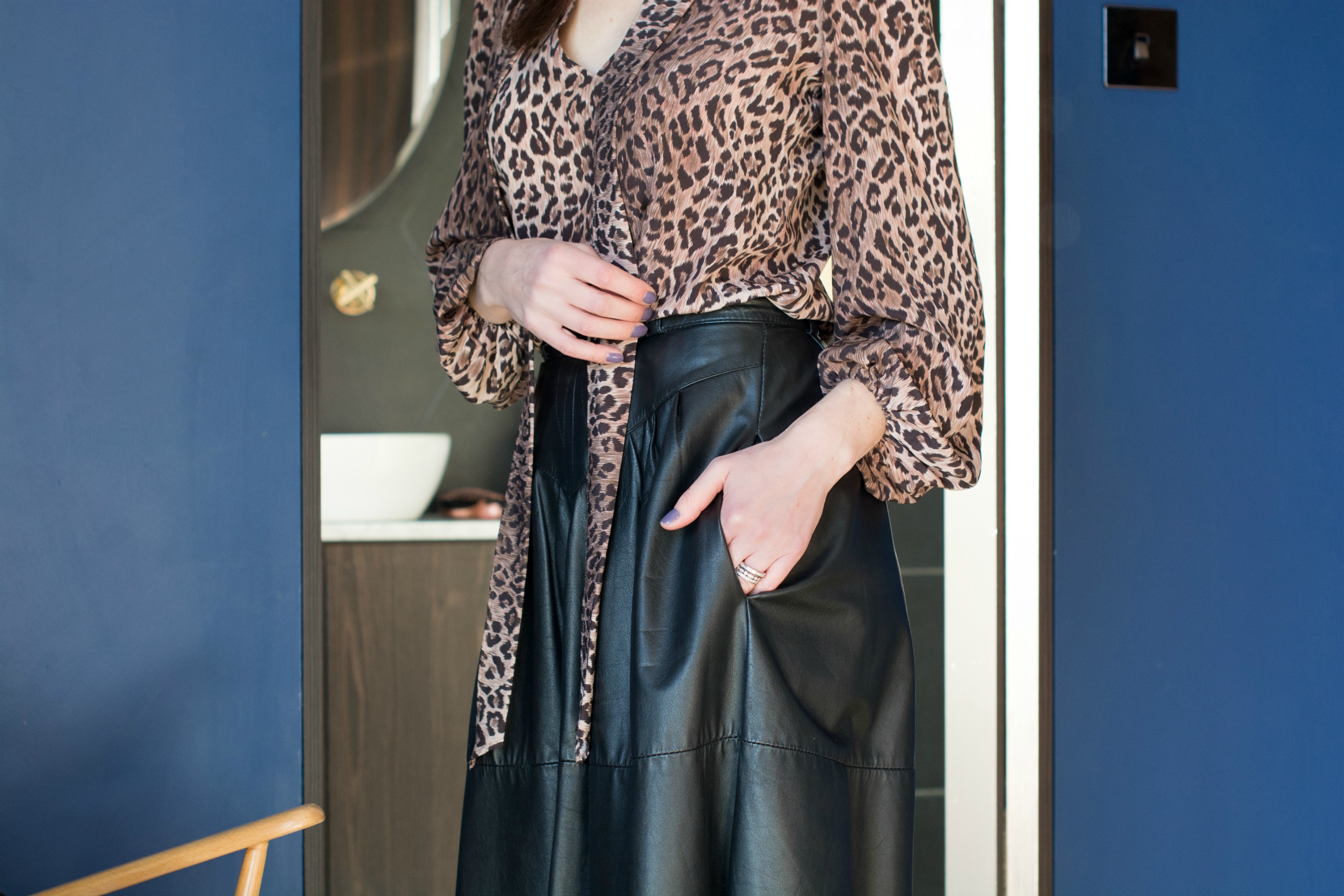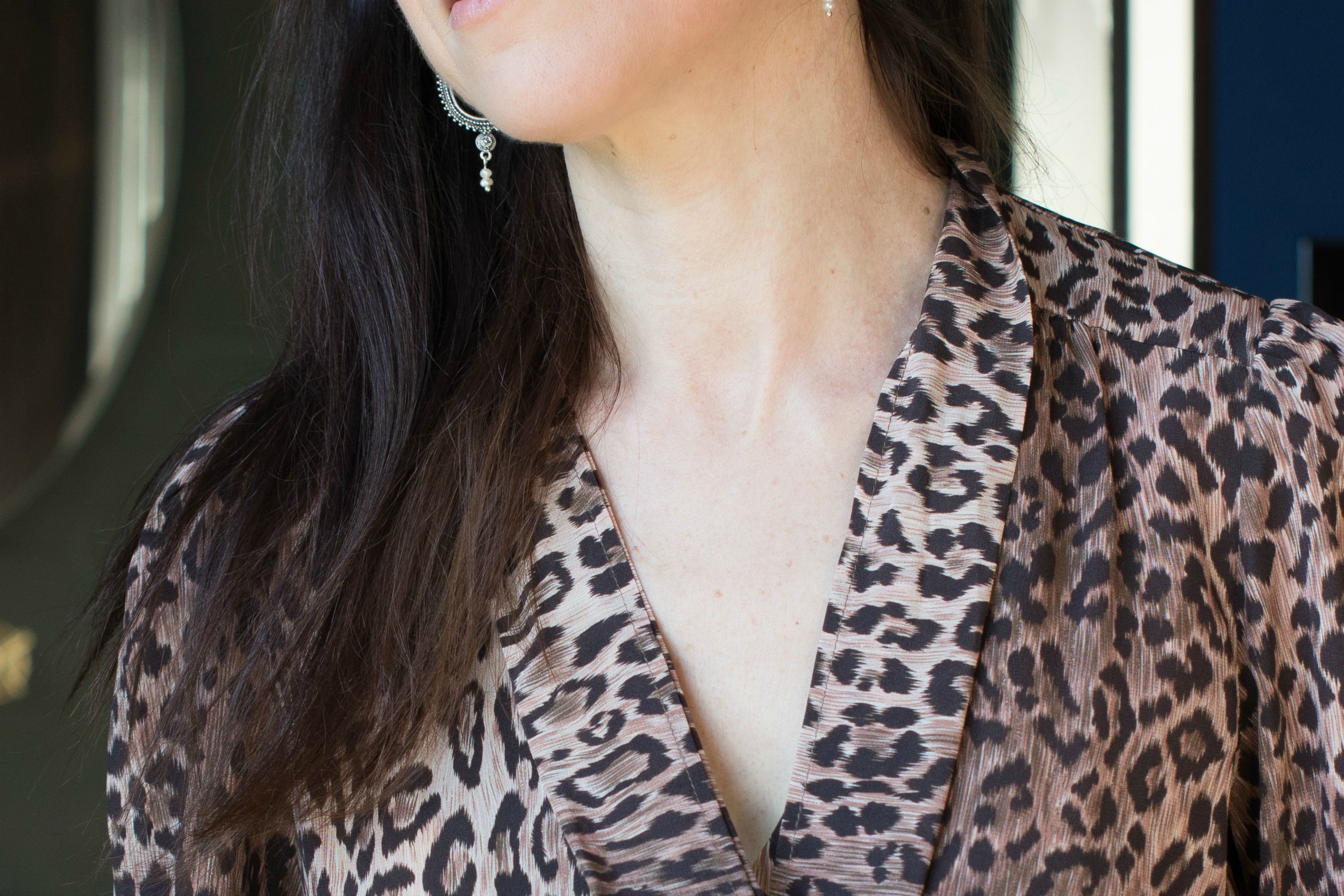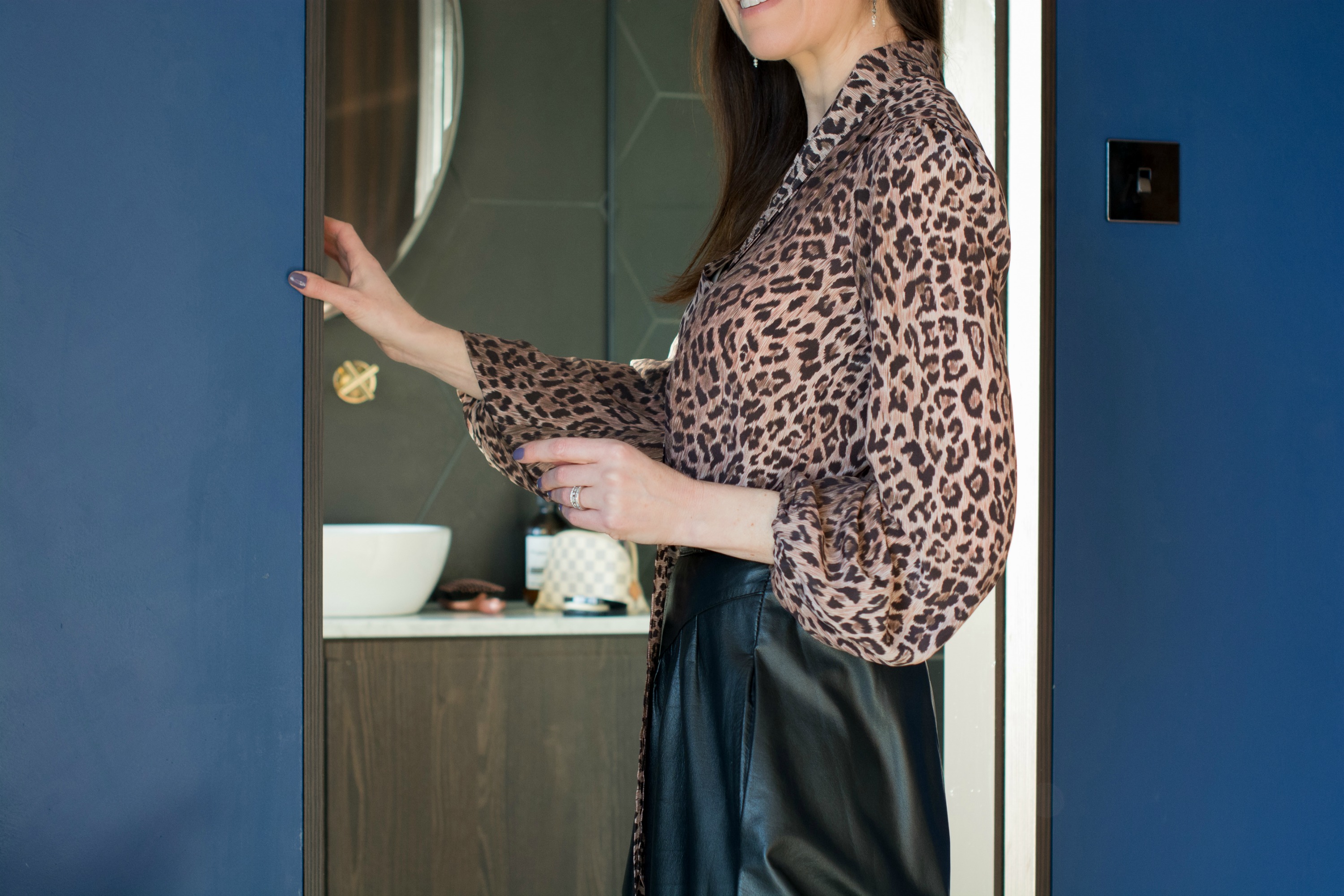 Traditional Croatian earrings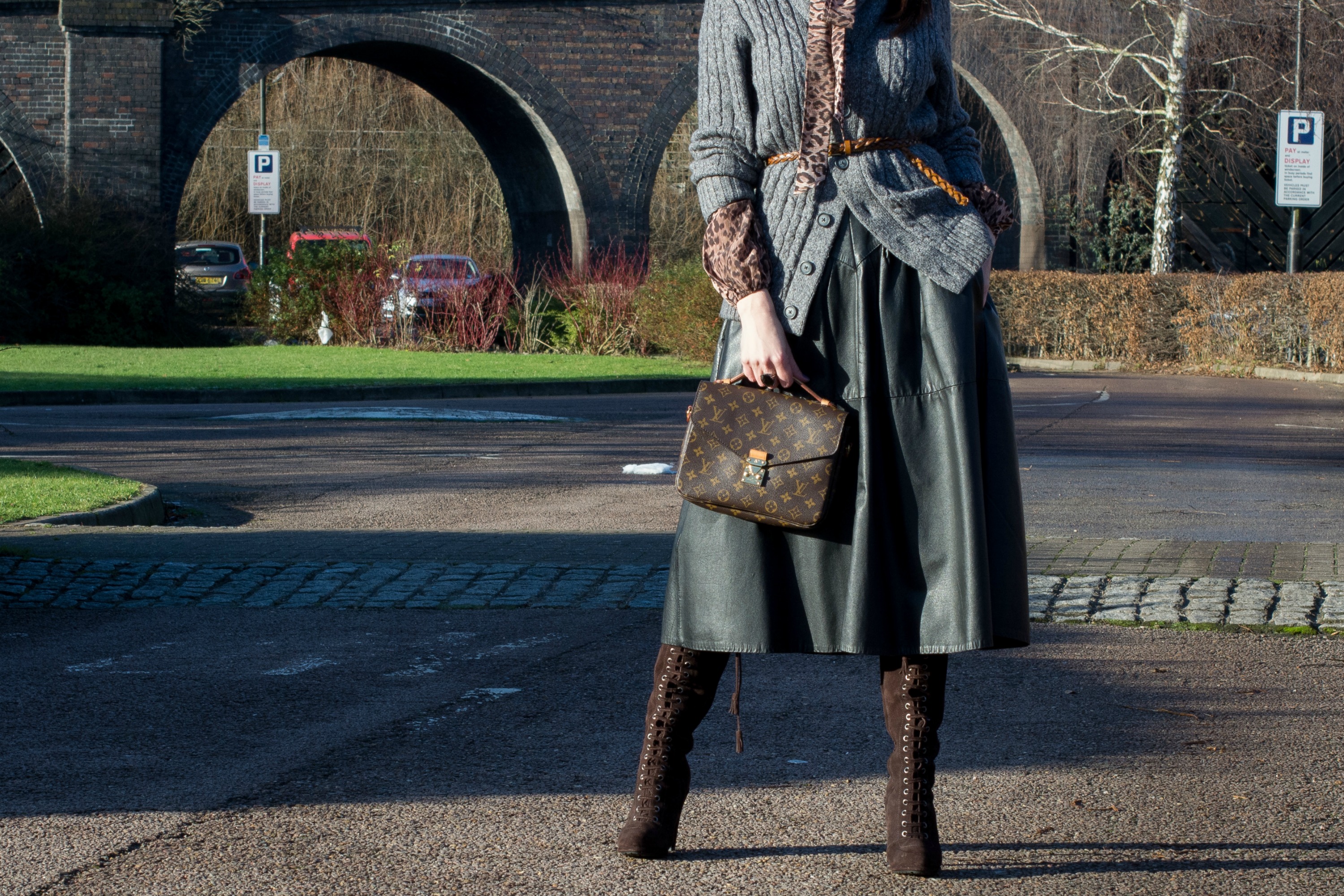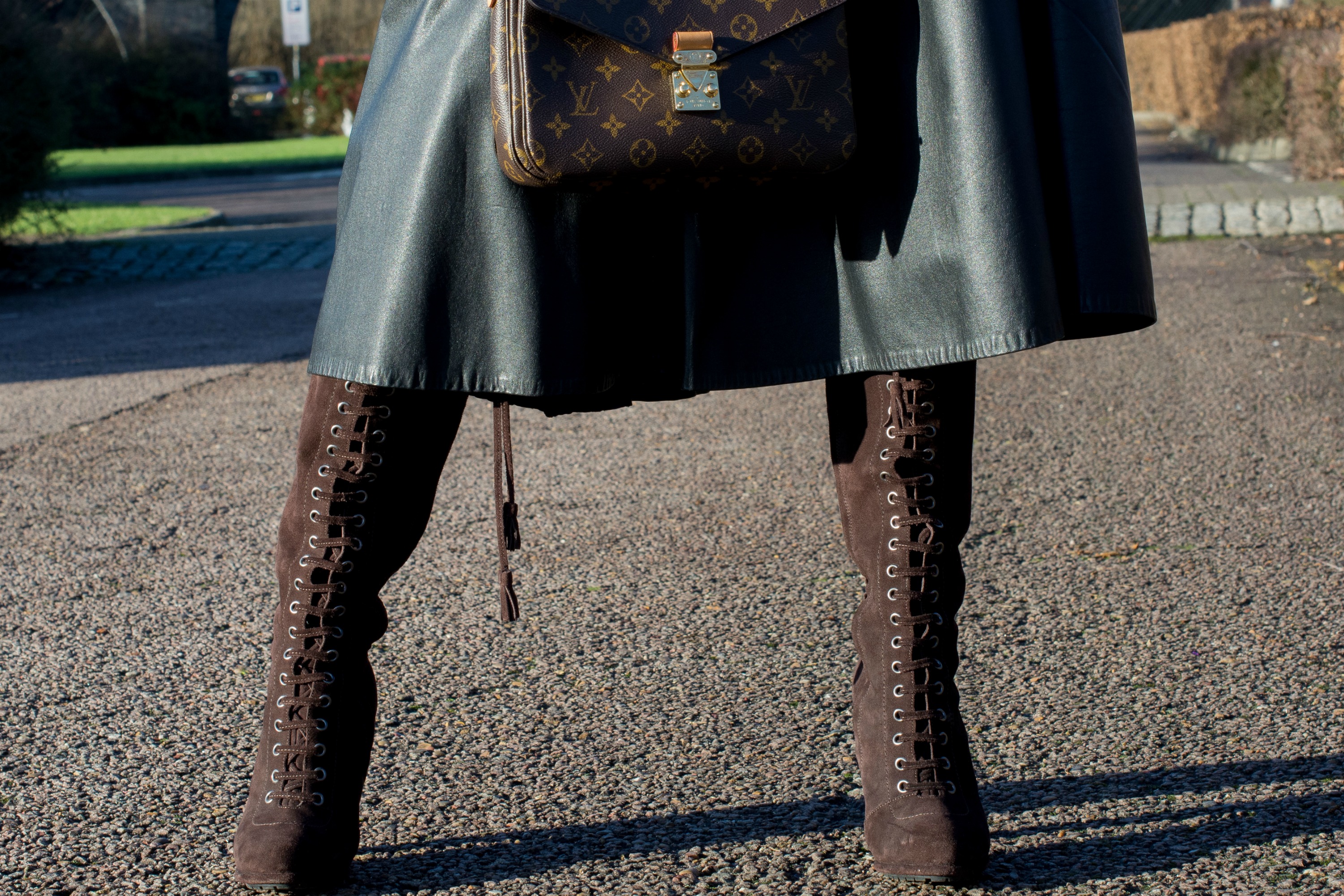 A FINAL WORD ON STYLING…
Without telling you what to wear because we don't like that #iwillwearwhatilike I must mention that to avoid looking like a character from Les Mis or Peaky Blinders I wouldn't match any other tweed with the flat cap. It's pretty straightforward really although I must reiterate, if that's what you like then by all means go for it. Me no judgey.
Here's some Cockney rhyming slang if you fancy a bubble bath, enjoy.
Bye for now my loves, xxx