I think of these pants as Men's style trousers, do you know what I mean by that? The flat front & side seam pockets combined with the loose fit & check pattern give them a masculine edge. However when I wore them with a silk cami top & killer heels they were anything but blokey. Oh back in the day of the pert bust & toned arms….
In any case I also love wearing them with trainers or brogues & a fitted T-shirt. Today I'm going for comfy & cosy with my chunky knit jumper & Cocorose ballets. I top & tailed the navy blue with my trilby & the cap toes, throwing a funky snake print belt in the mix.
The thing about great quality check trousers is they will always come back in fashion. Well, if you're into "fashion" per say, which I'm not. My point is, they're timeless. I've had this pair for fifteen years! As far as trends go I would say that's a long one right?
even though I've styled this specific pair of trousers a dozen ways, unfortunately I can't put them in my OTHER WAYS I'VE WORN IT  list.  As this is their first feature on the blog I've nothing to link back to. Shame, but you geddit.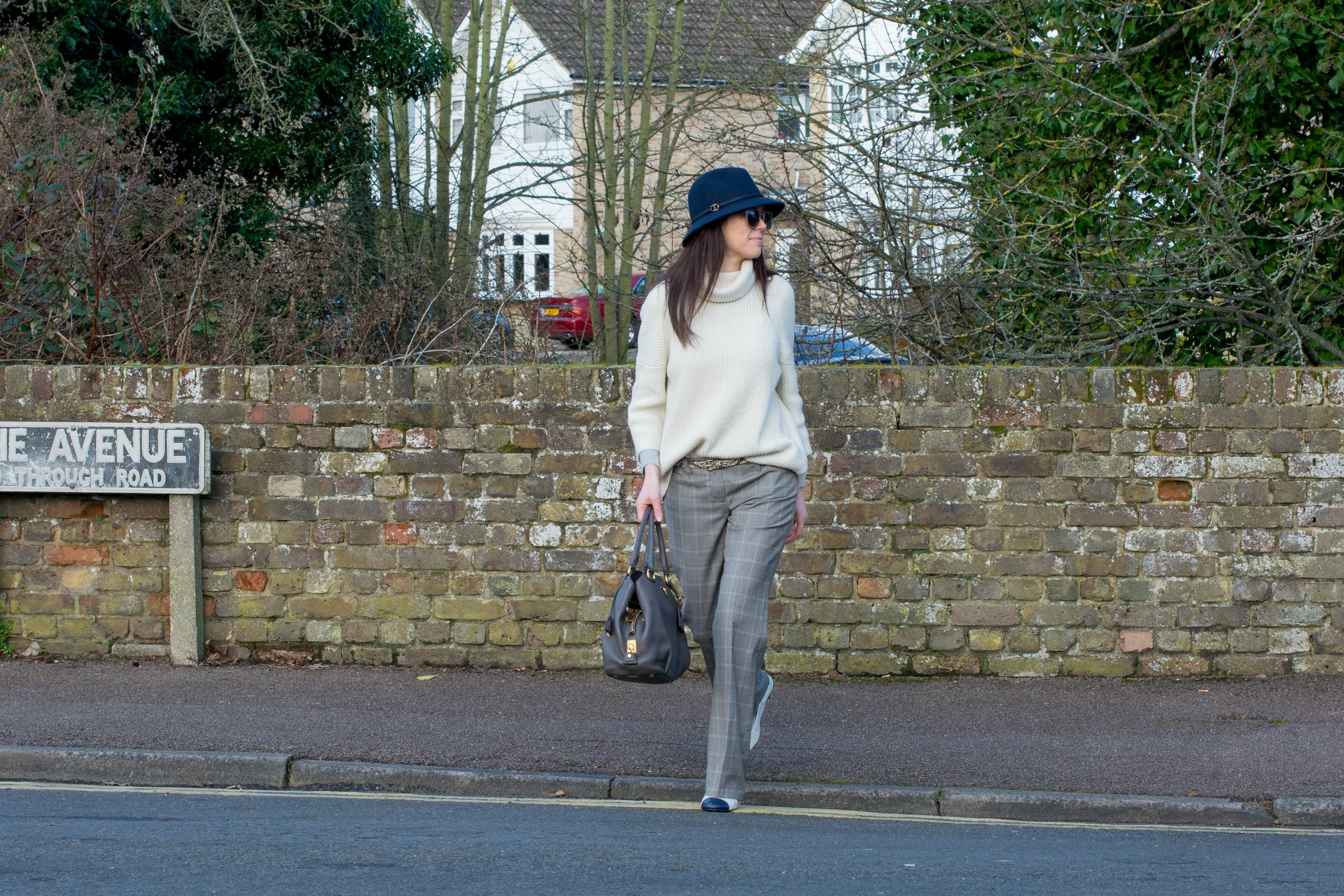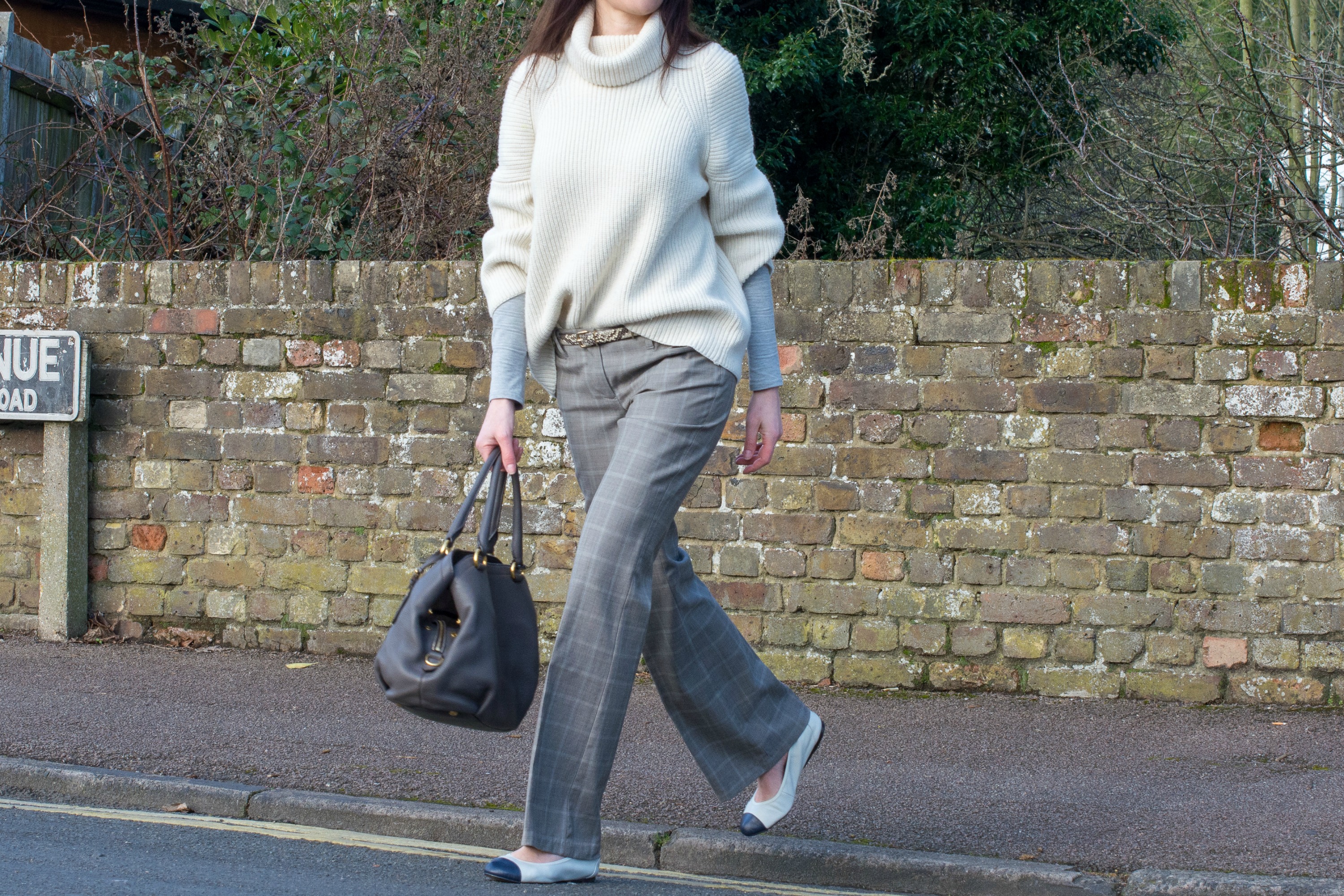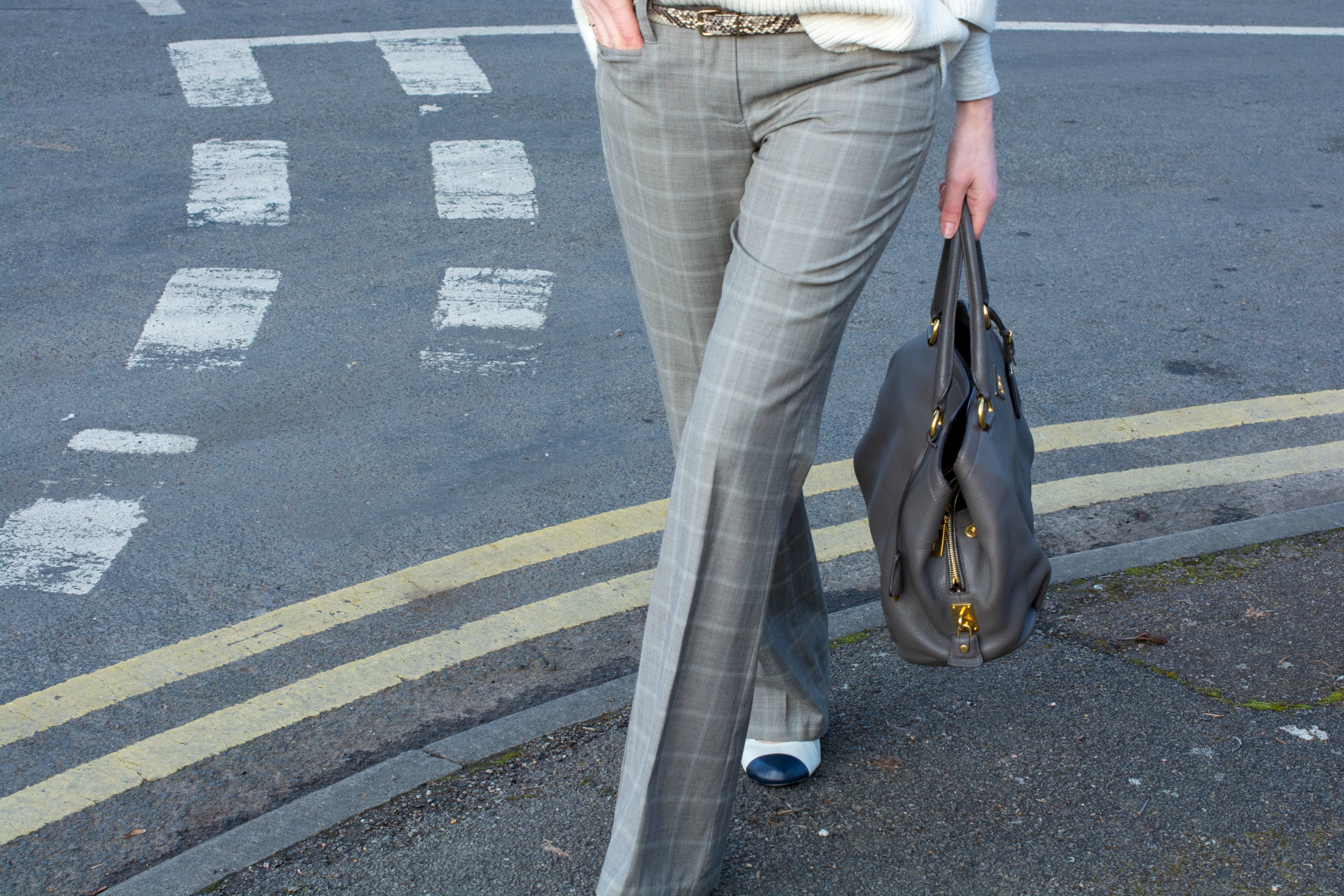 ANOTHER TIMELESS CLASSIC | THE CAP TOE BALLET
I adore all of my ballet flats. This is a shoe style that literally goes anywhere. I've even worn them with a formal gown. They're great in any season & perfect for travelling. Naturally plain black ballets are the hero however I believe the cap toe comes a very close second & can really tie an outfit together when you link the colour of the cap. This pair from Cocorose London have a hidden heel just as Lanvin famously do in all of theirs. Although the heel doesn't alter the shape or appearence of the shoe it does make an enormous difference to comfort over a long period of standing or walking. These are also designed to fold in half & come with their very own pouch! The idea is to carry your heels in your handbag & change at the venue, genius right? The designs are pretty awesome too, check out my other pair here.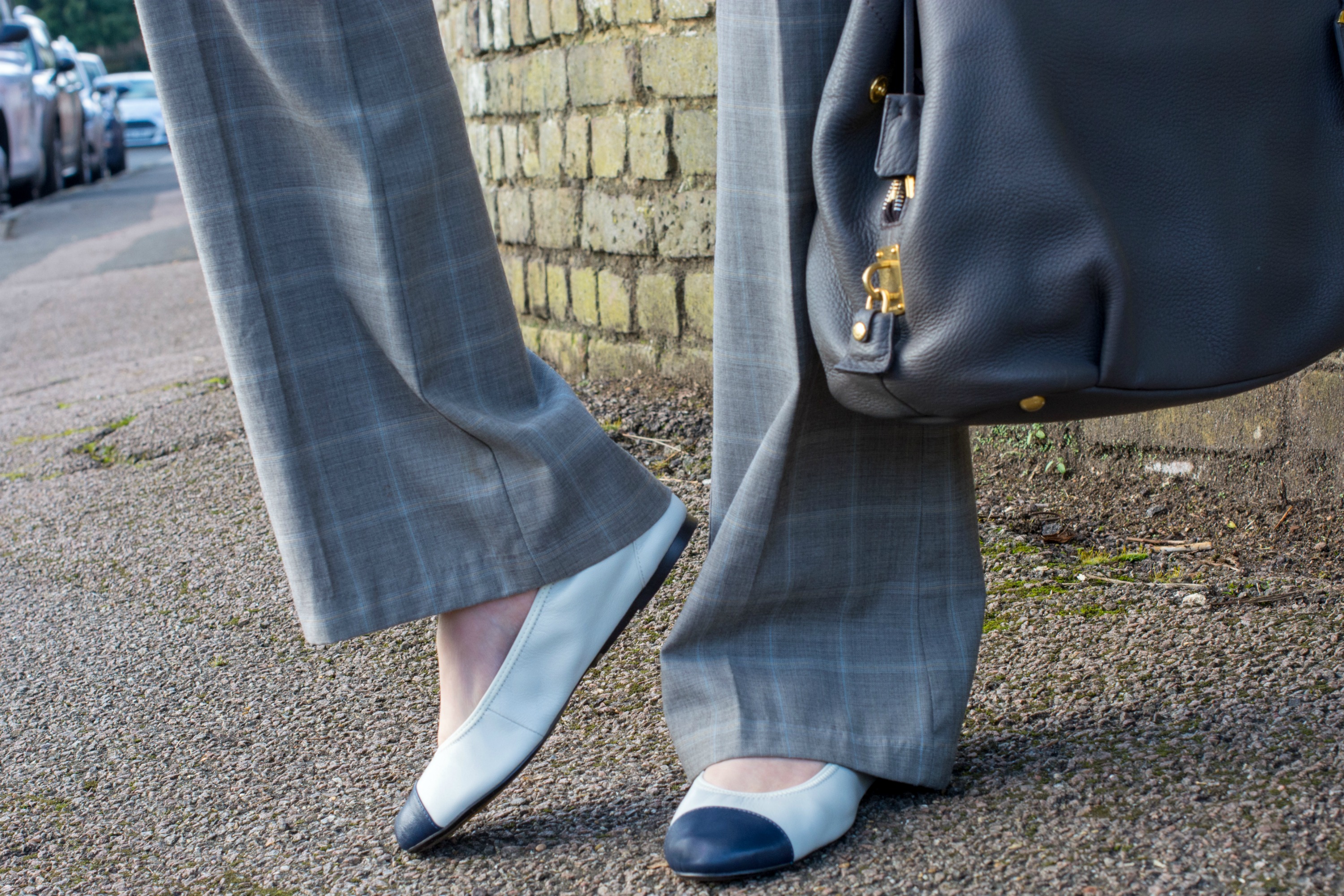 MY TOP CHECK TROUSERS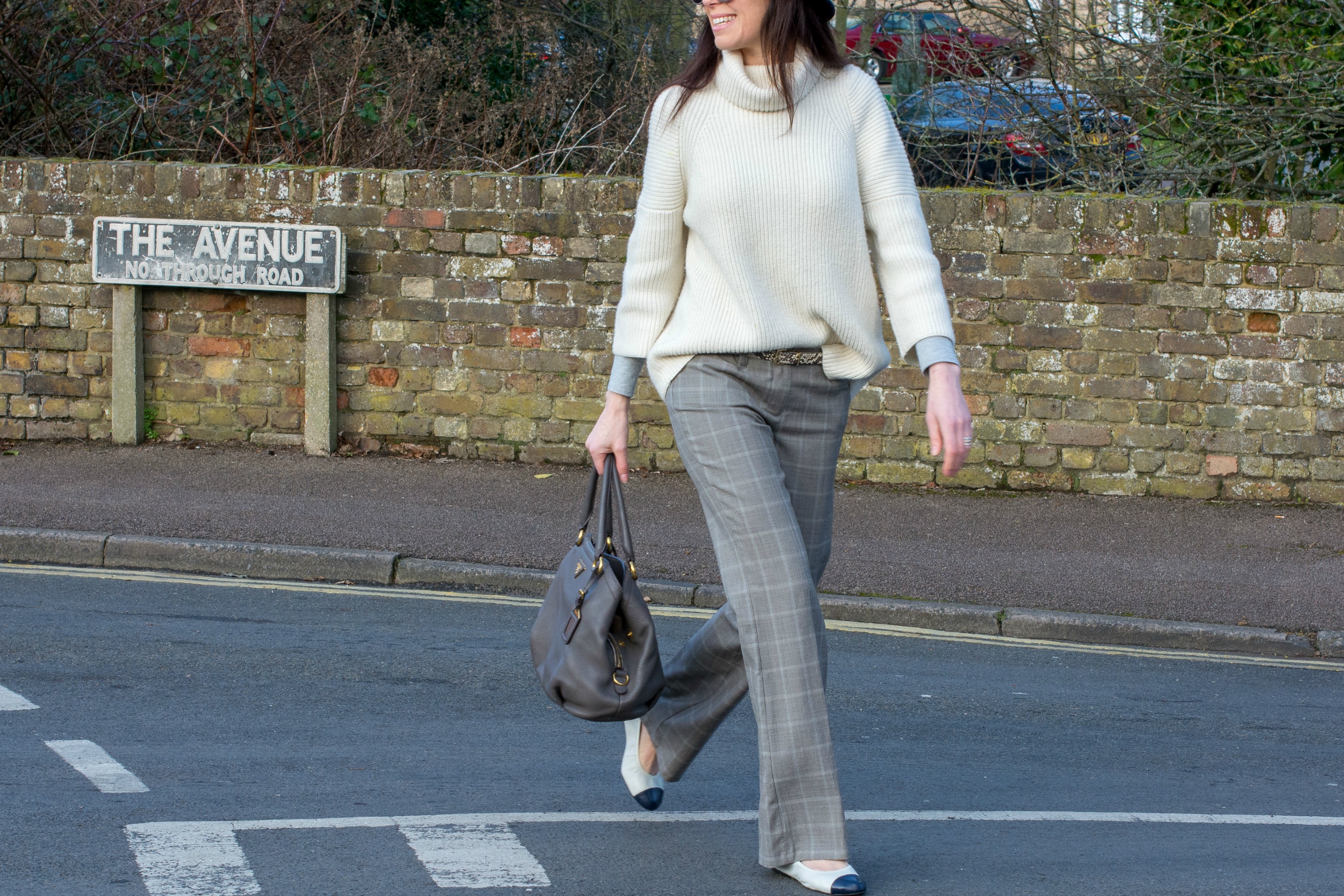 OTHER WAYS I'VE WORN IT
Just a very quick post today loves, gotta run….. xxx