Have you heard of the colour millennial pink? It's really just icecream pink that somehow has been given over to the millennial due to their current crazy obsession with it. Obviously this powdery pastel has been around far longer than the eponym generation, so let's give it the grown-up Generation X treatment.
As mentioned in this post I too have fallen madly in love with all shades of pink, in fact lately I've worn little else! So how many other ways can we style pink besides just the cupcake cutie pie look? I thought it'd be interesting to put an outfit together that shows how sophisticated pink can actually be. The Work Wife & I have slightly different tastes which gives you at least two variations on this theme. Although, I have a feeling you'll be seeing me in more pink before too long. Pinkie McPinkerson aint goin' nowhere any time soon….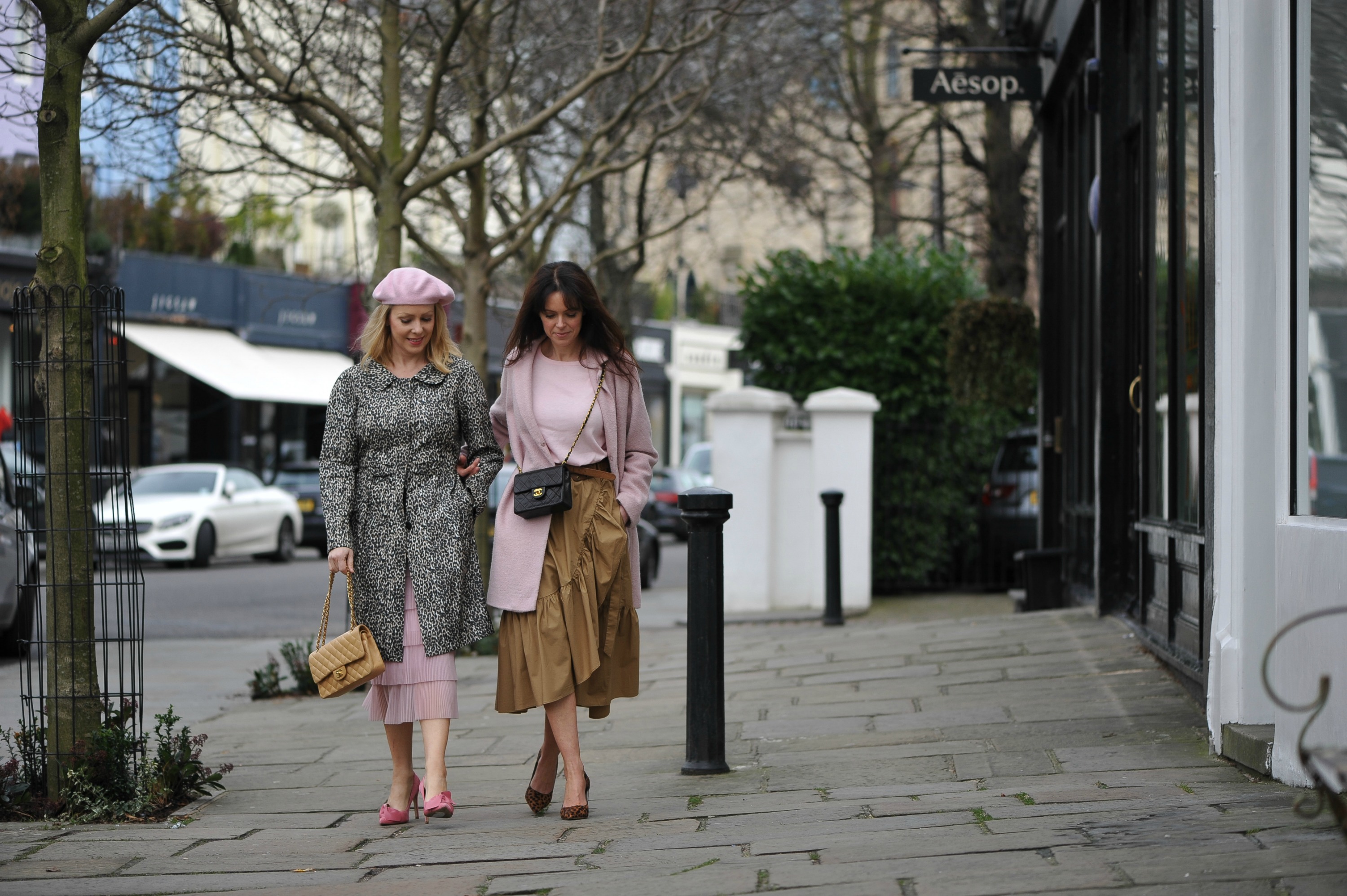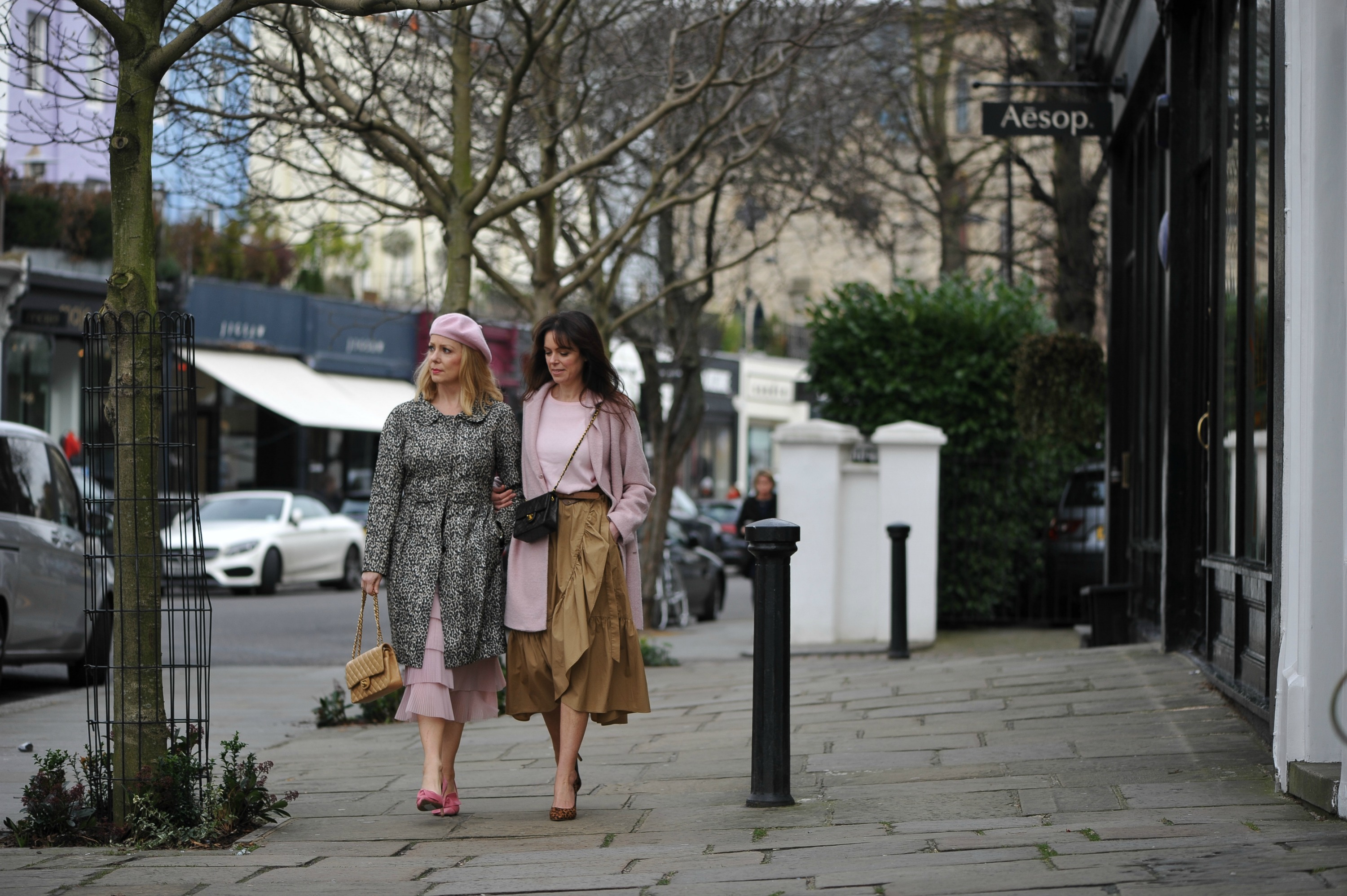 MIXING NEUTRALS
It's actually quite simple to create an elegantly chic outfit from anything if you stick to neutrals. Therefore when choosing what to pair with pink simply try mixing your neutral shades. Today Lisa & I are wearing the two neutrals of tan (or camel) & leopard. Yes leopard IS a neutral! We opted for different items from our wardrobes to avoid looking like a couple of old twinnies as well as show how to vary the styling.
In any case the main aim here is to keep it clean & not try too hard. Hence why we decided against adding jewellery of any kind – apart from Madam Chanel of course, which in my mind IS jewellery. The great thing about styling only neutral hues is that they always marry so well together. Although I probably wouldn't commit to more than three at one time, mind you I am "wearing" my Chanel bag which is clearly black. O.K then four, tops…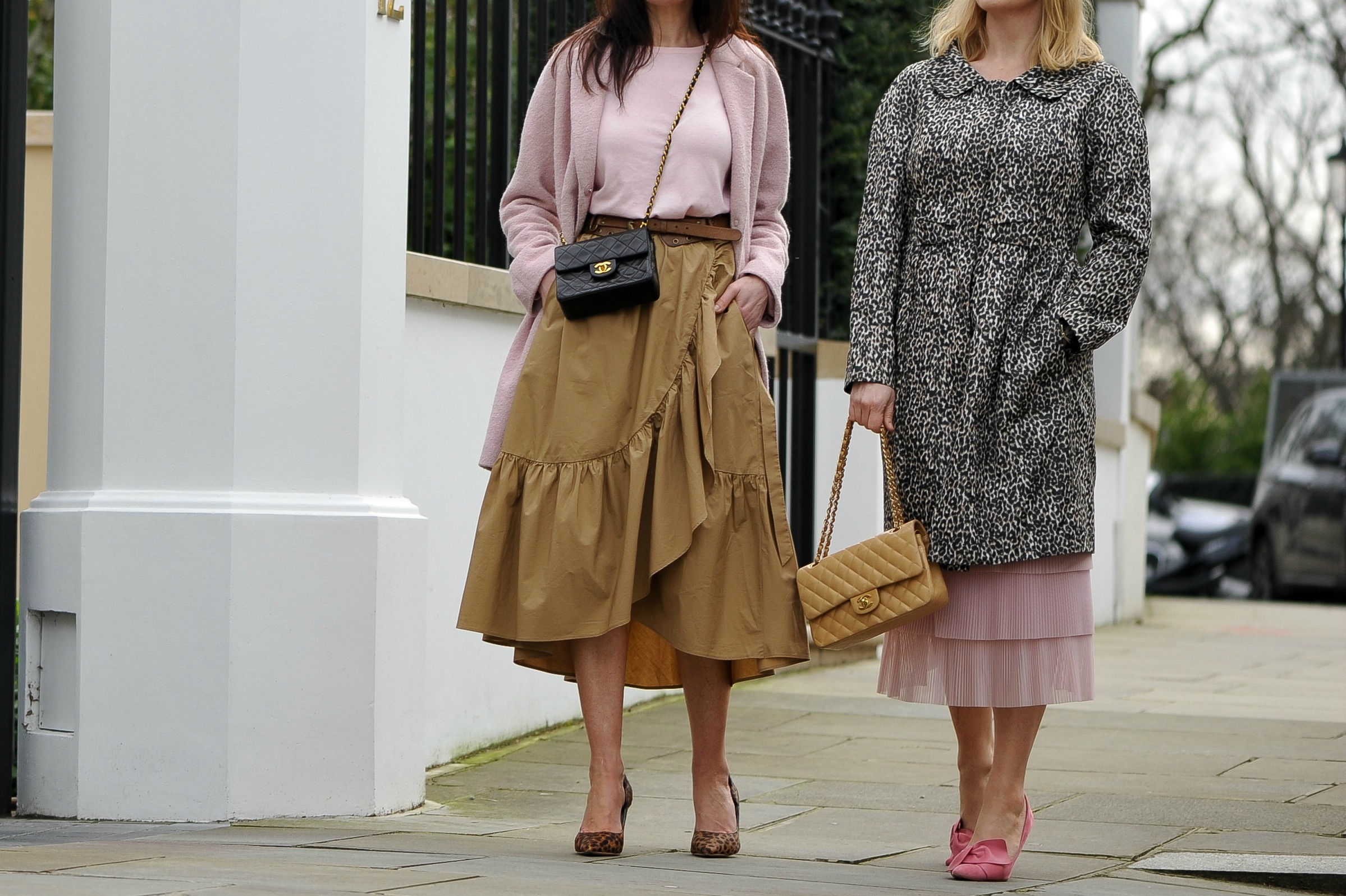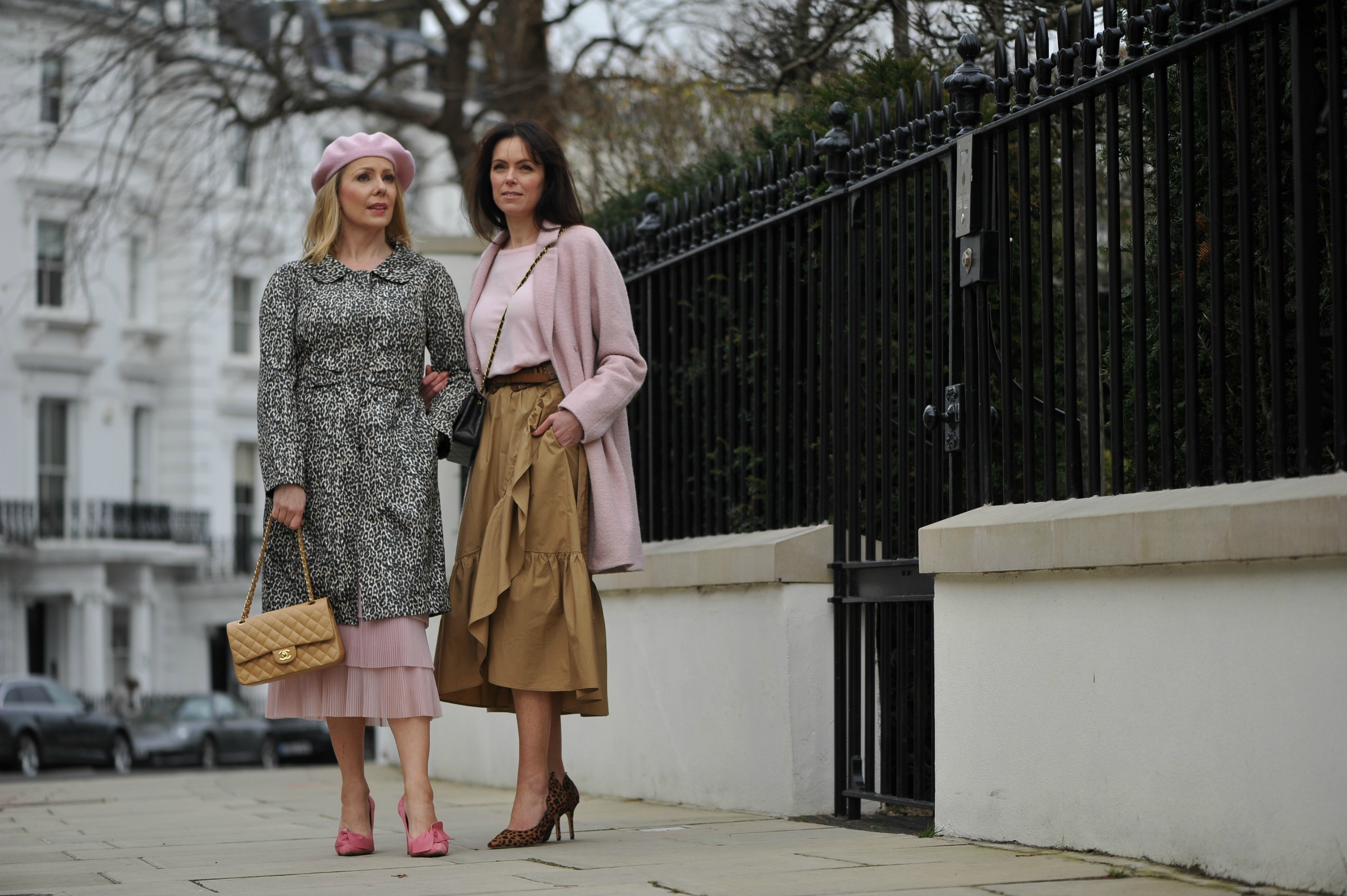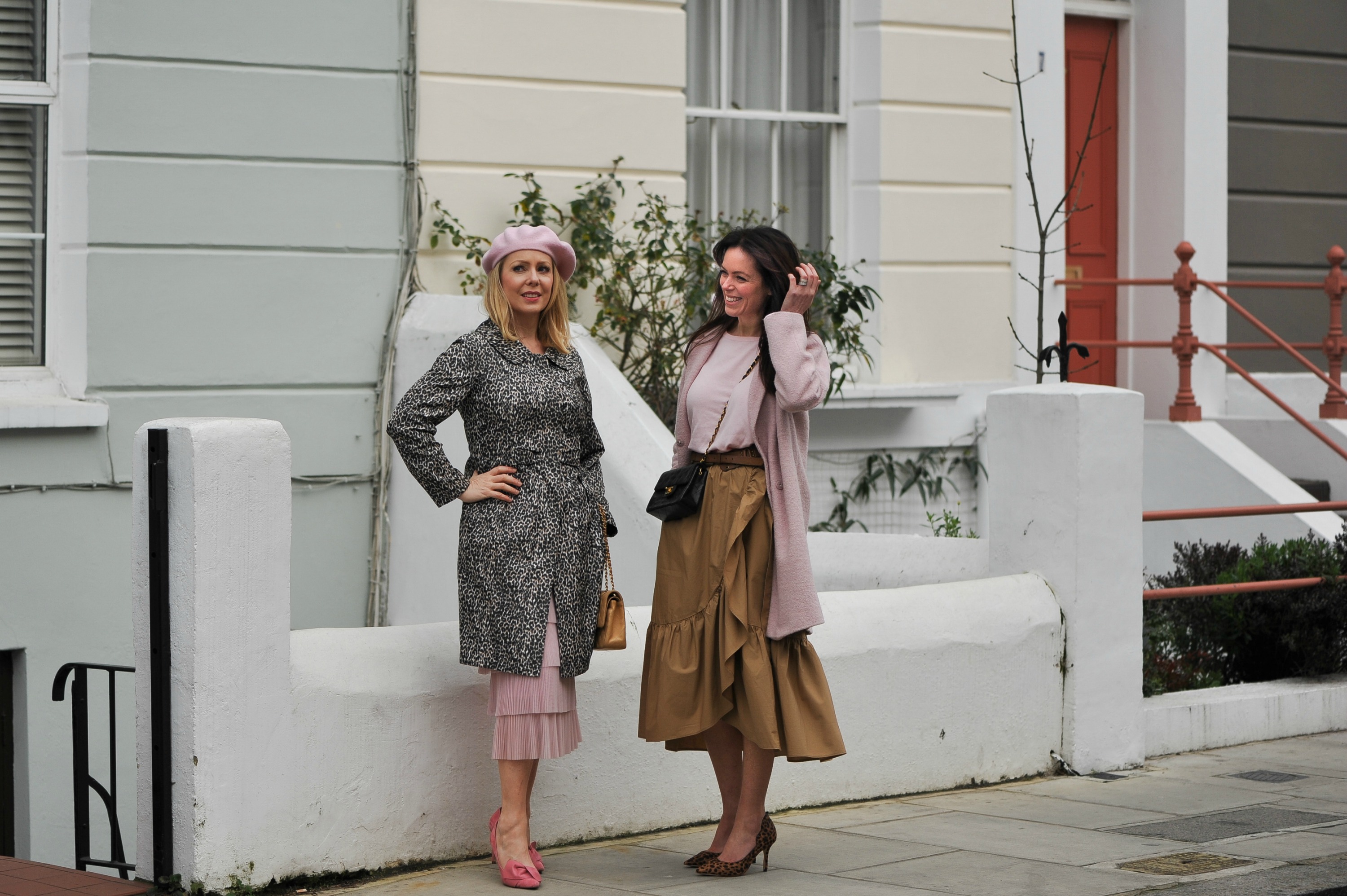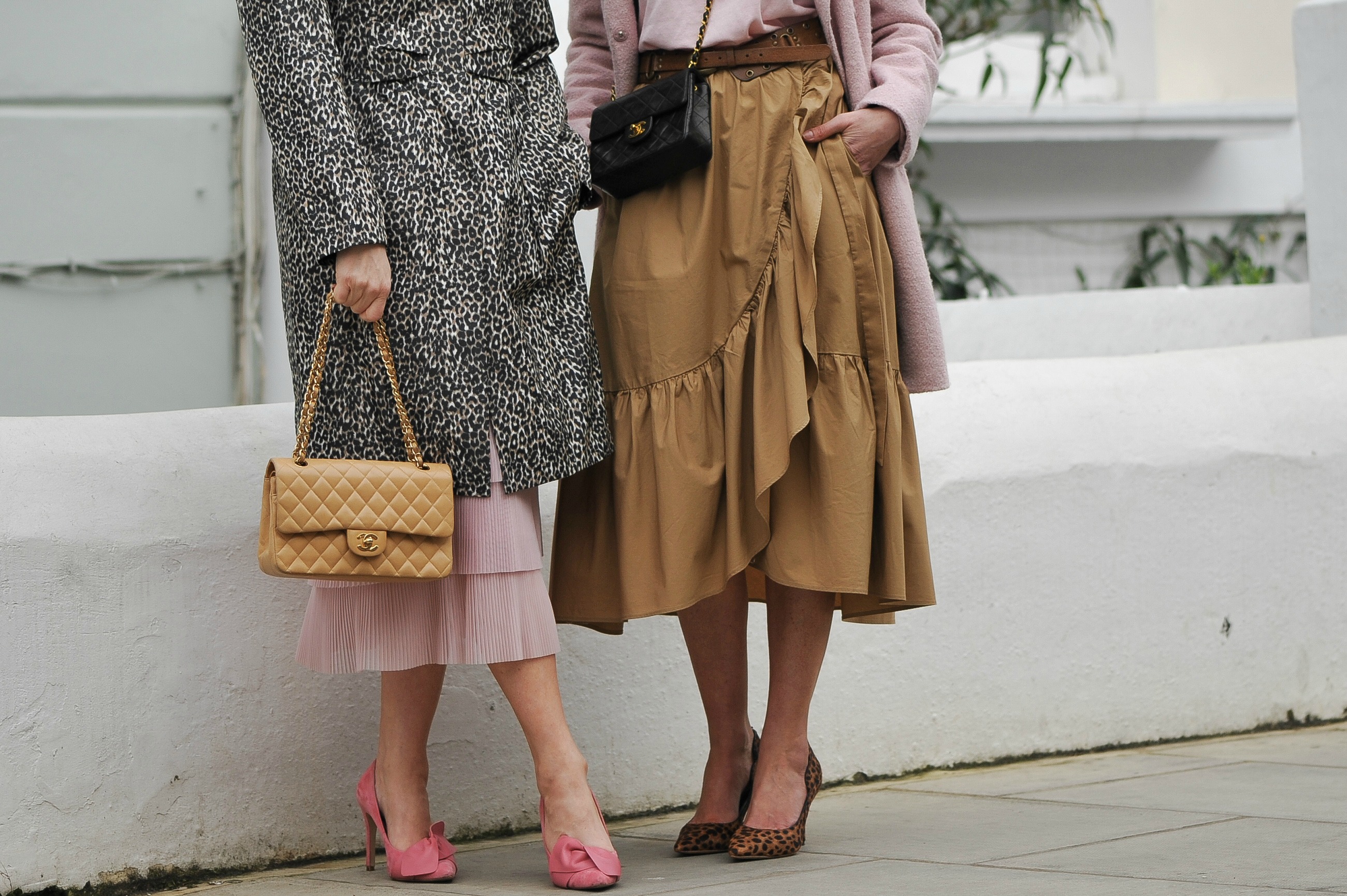 WHAT'S HAPPENNING AT MAX FACTOR?
Max Factor invited me to an intimate event where make-up artist Caroline Barnes held a make-up masterclass. We were treated to our very own vanity table complete with an enormous array of MF make-up to play with & keep! You may have seen it on my Instagram Stories?
I really appreciate that Caroline is not pushing products, she's all about enhancing our natural beauty. What impressed me the most (apart from her incredible career) is that she & I share the same philosophy on make-up. Caroline explained that although sculpting has it's place we don't need to go over-board like many younger women today. Instead women over forty such as herself, prefer a little highlight & shading but that's about all. Then she went on to demonstrate this technique on herself for the rest of us to follow along.
As a professional make-up artist, I wasn't particularly interested in the class however I was curious about the change of tac by Max Factor & super keen to hear more. Turns out "The make-up of Make-up Artists" tag has finally been banished to the bin. The recent take-over by Coty has re-focused on real women of our generation. HooBloodyRah! It's about time right? I'll pop the campaign video in the foot of this post for you to watch.
No more 20 year old models selling us an unattainable dream of dewy youth. Nope, clever Coty have done due diligence & are giving us what we actually want. I know, shocker! So from now on Max Factor campaigns are all about us, how we live, work & play. Wearing as much or as little make-up as we choose but mostly to highlight our features & disguise our little flaws in a natural & infinitely wearable way.
Although there's no doubt this is way past due, I'm incredibly pleased none the less. I look forward to seeing more brands appreciate their true customer & advertise with respect. After all we're not invisible or redundant, far from it. We're desirable, smart & sexy. And let's face it, we have all the money…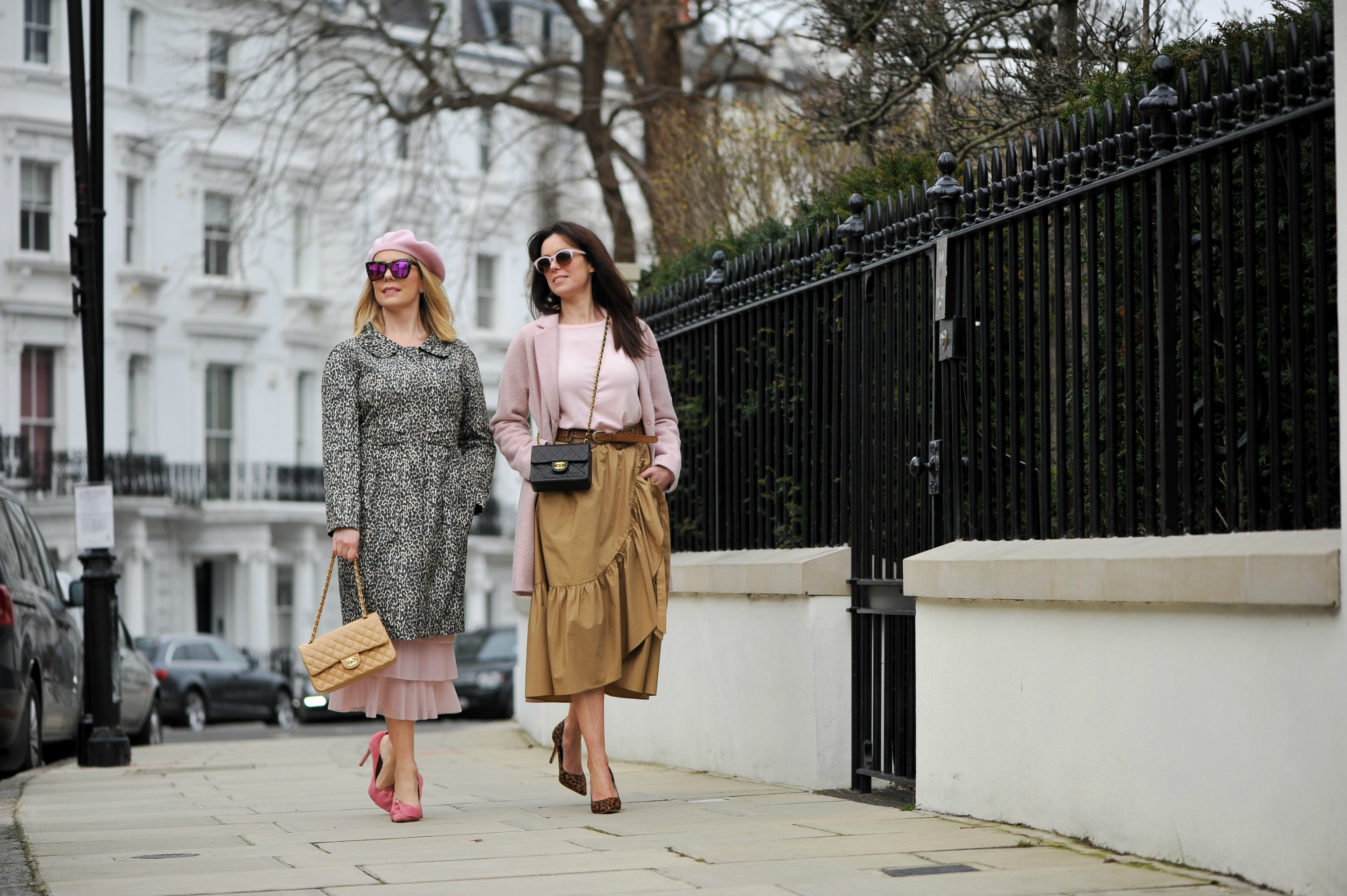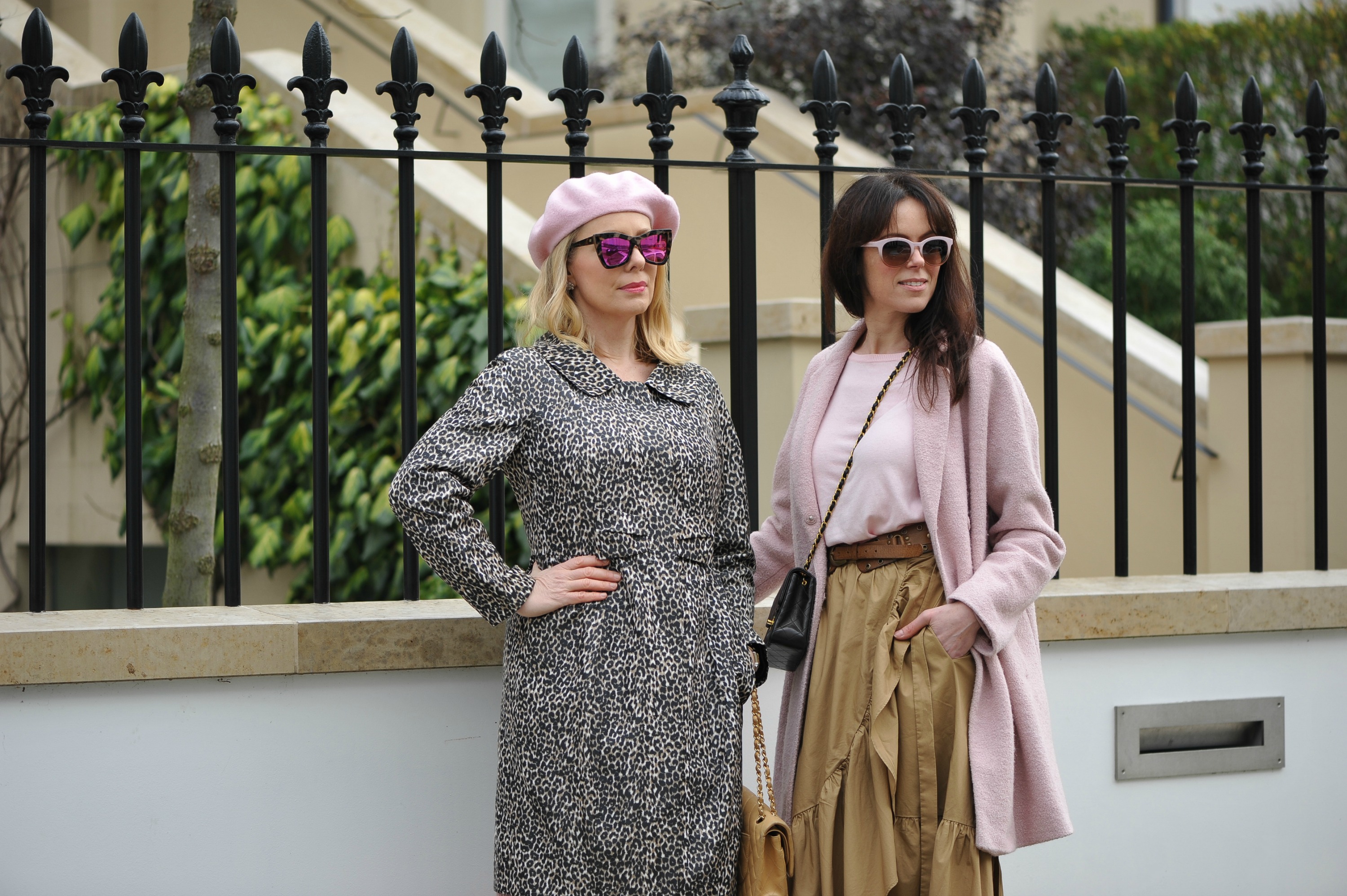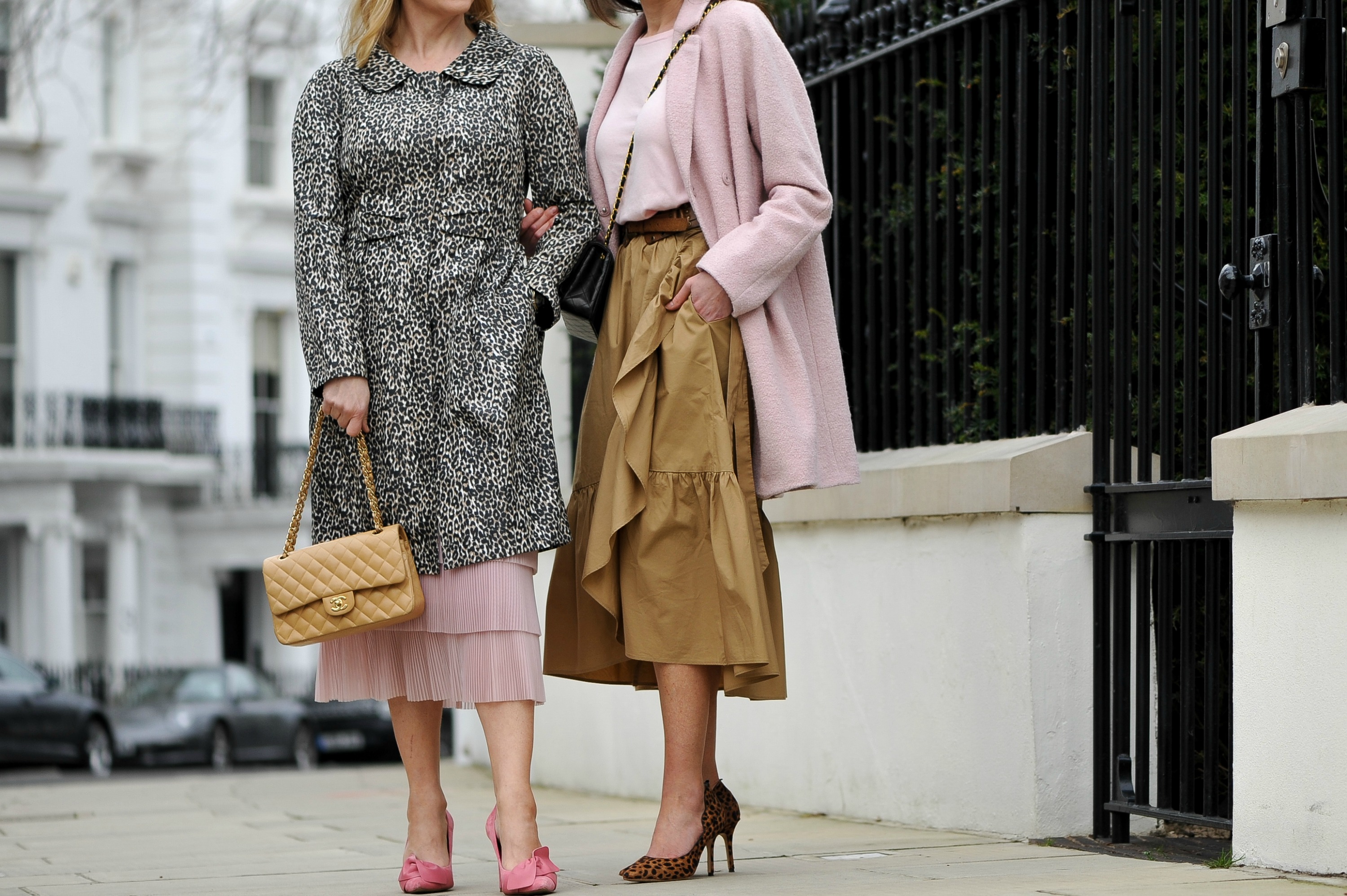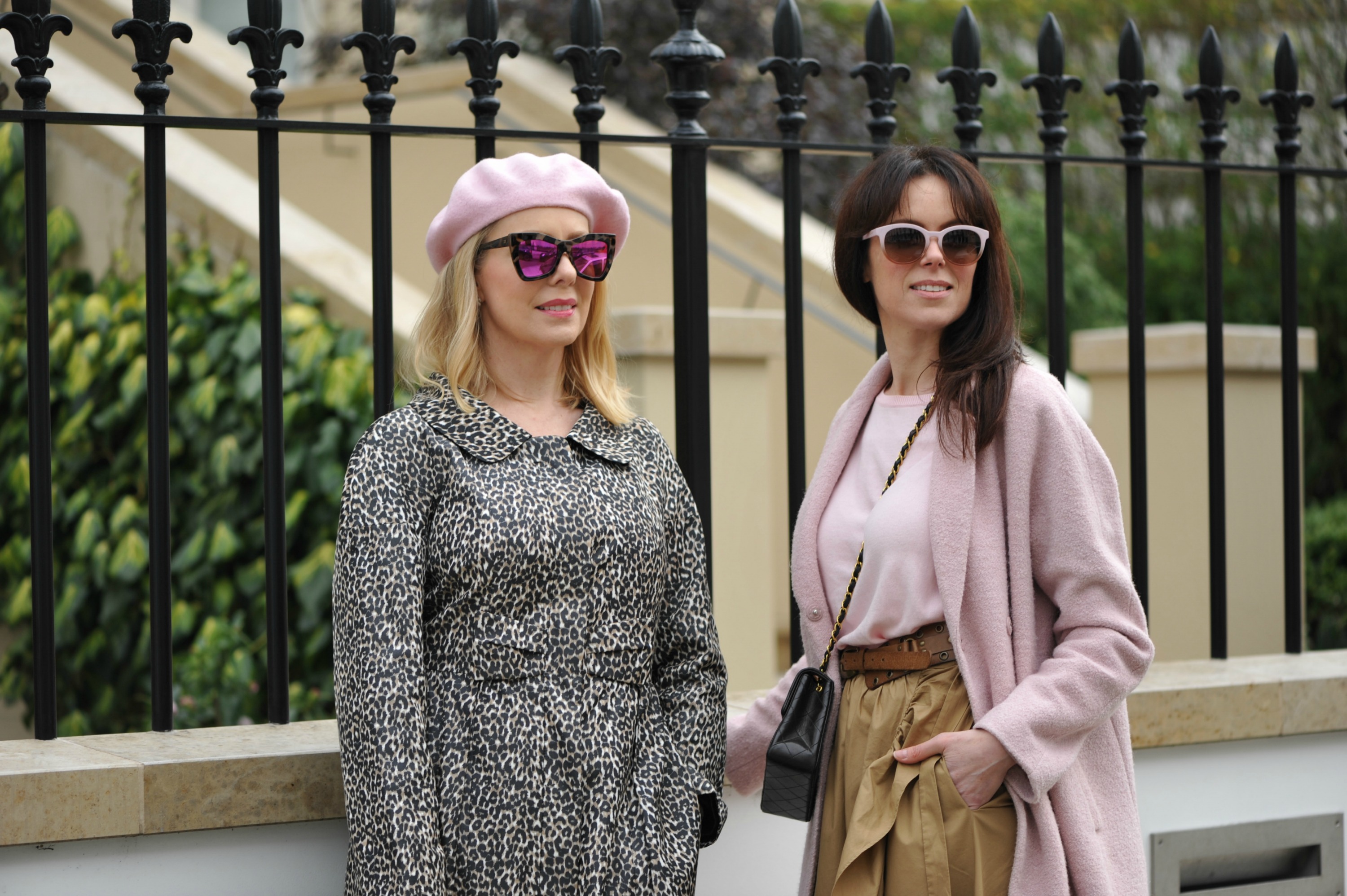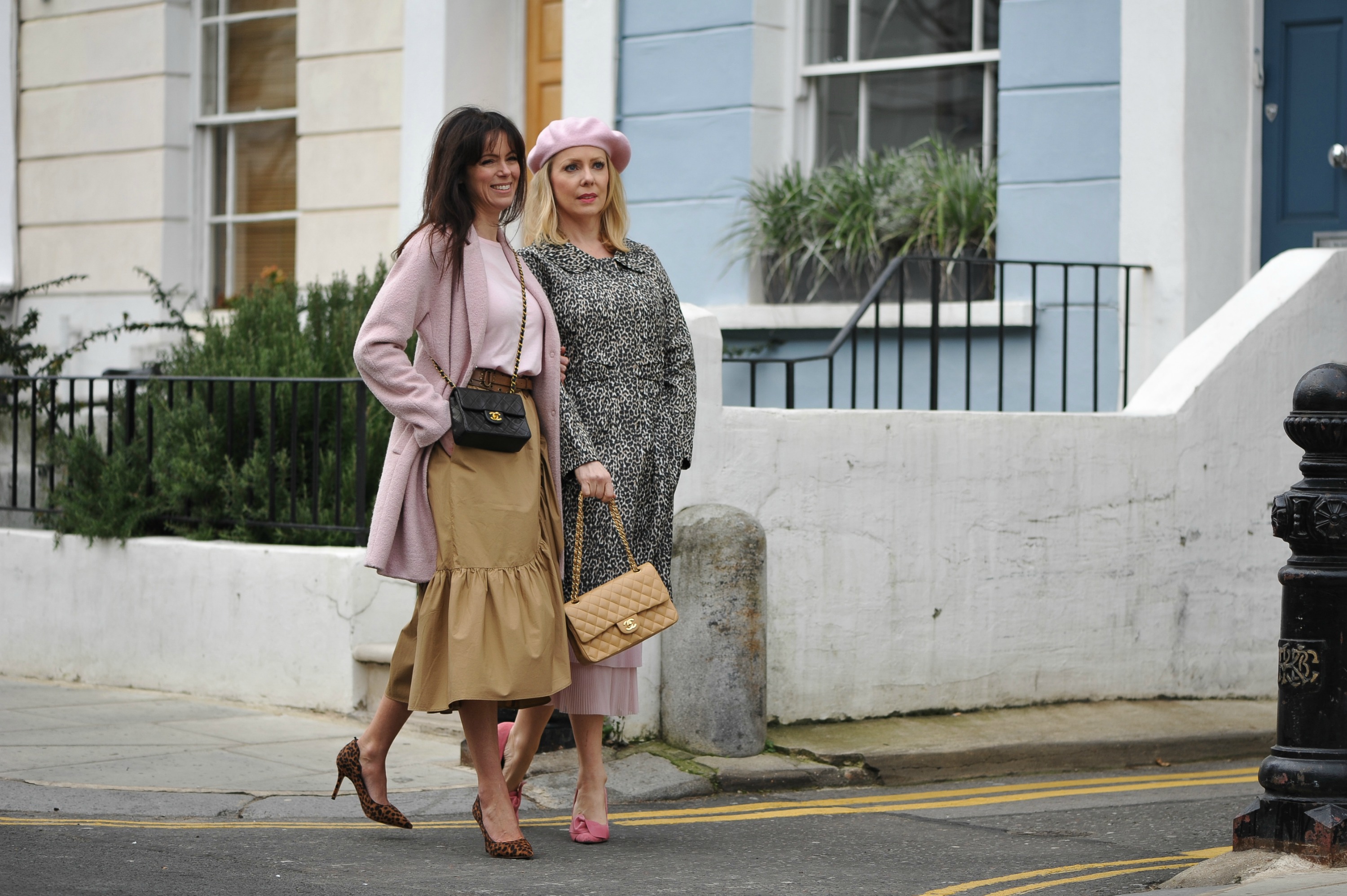 OTHER WAYS I'VE WORN IT
Lisa is away at the moment but you'll be able to get all her outfit details & read her story on The Sequinist soon.
Bye for now loves xx
*NB – Before attending this event I checked that a) MF are no longer testing on animals, scroll down to FAQ in this link b) Adher to the California transperancy in supply chains act & UK modern slavery act.